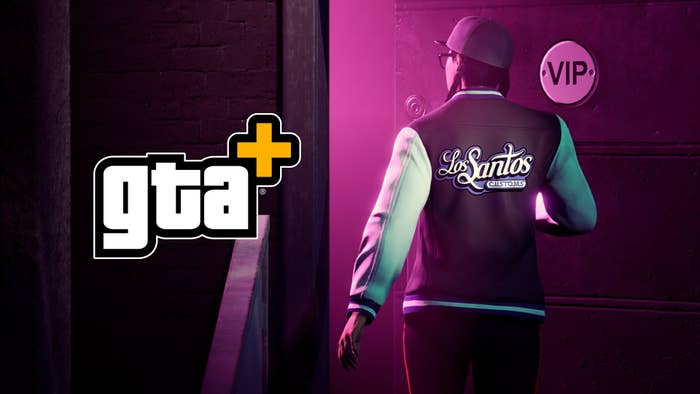 On Friday, Rockstar Games announced plans for a Grand Theft Auto Online subscription service for the PlayStation 5 and Xbox Series X/S versions of the game.
Due to launch March 29, the new offering is entitled GTA+ and promises to provide "easy access to a range of valuable benefits for both beginners and long-standing players on the latest generation consoles." Members will be entitled to $500,000 for their in-game GTA Online Maze Bank account each month, more opportunities to purchase properties, fresh vehicle upgrades, and various discounts.
The first month will see players receive the Principe Devest Eight hypercar, new gameplay updates at the Los Santos Tuners auto shop, no fees on LS Car Meet Memberships, a free upgrade to a super yacht, and a variety of weapons and clothing. A subscription runs for $5.99 a month and requires a copy of either GTA V or GTA Online on the latest PlayStation or Xbox consoles. The game recently got an upgraded release of the latest generation of systems, over eight years after its original release on PlayStation 3 and Xbox 360.
The news comes a month after Rockstar Games finally confirmed the next Grand Theft Auto is in active development. "Many of you have been asking about a new entry in the Grand Theft Auto series," the company tweeted. "With every new project, our goal is always to significantly move beyond what we've previously delivered. We're pleased to confirm that active development for the next entry in the series is underway."
While GTA VI might not be particularly close just yet, Rockstar appears committed to supporting GTA V's online component for years to come.