Pusha-T Reveals Official Tracklist, Features, and Cover Art for New Album 'It's Almost Dry'
Kid Cudi, the artist formerly known as Kanye West, and more are among the artists featured on the long-teased new studio album from King Push.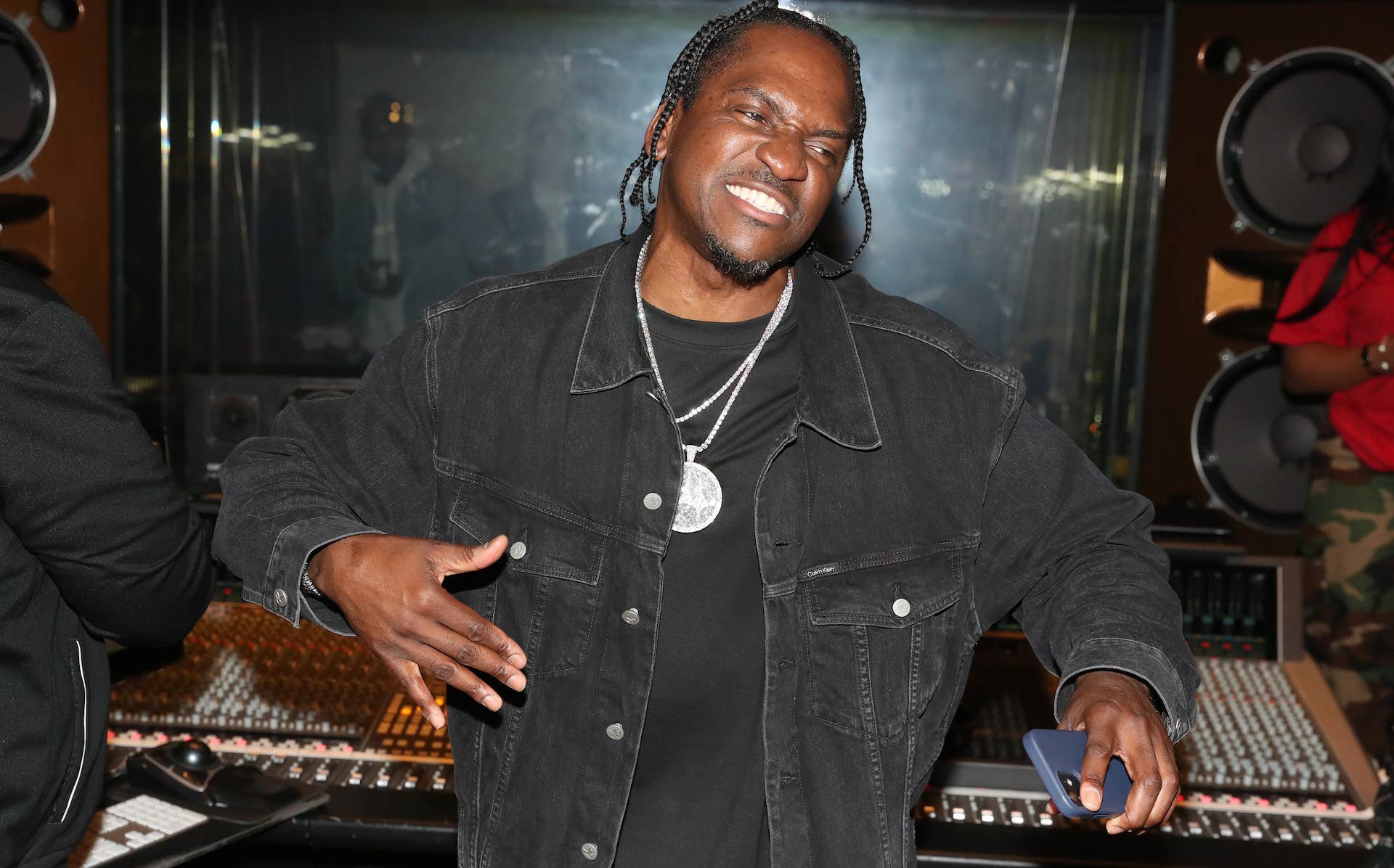 Getty
Image via Getty/Johnny Nunez/WireImage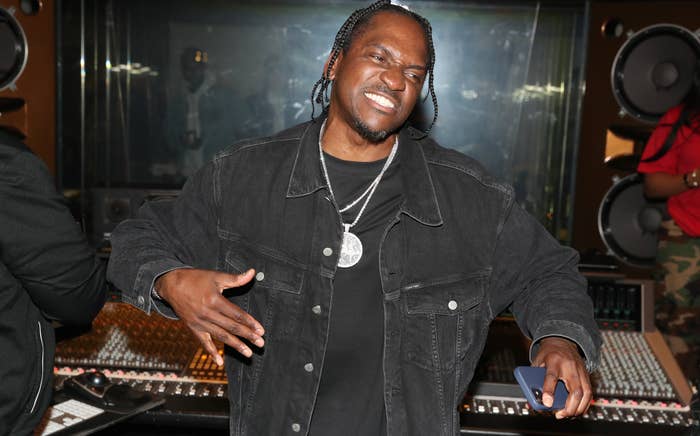 Ahead of its thankfully imminent release, Pusha-T has formally unveiled the official cover art for his new album It's Almost Dry.
The album cover, like the singles preceding it, boasts art from Sterling Ruby. Also revealed on Tuesday was the official tracklist (which just a couple hours earlier was the subject of a Kid Cudi and Ye headline) and the 12-track release's featured guests.
Also featured are Don Toliver and Lil Uzi Vert (on "Scrape It Off the Top"), as well as Malice and Labrinth on the album-closing "I Pray for You." See more below.
It's Almost Dry arrives Friday and marks Pusha-T's first new album since 2018's DAYTONA. Plan accordingly.
Speaking with Complex for an interview shared last month, Pusha-T spoke briefly on the enlistment of Sterling Ruby, a connection he credits to Ye.
"I met [Sterling] at Kanye's warehouse," Push told Complex. "We were actually talking about kids' clothes and going through ideas when Sterling came through. Ye kept saying, 'Listen, this is going to be next level. He's the next level.' He kept pushing me because we'd been beating ourselves up about how outdo DAYTONA." 
As previously announced, the first phase of the It's Almost Dry Tour begins next month in Seattle and wraps in Philadelphia in June. On the eve of the album's release, fans will be treated to a special Tonight Show performance from the recent Hot Ones guest.