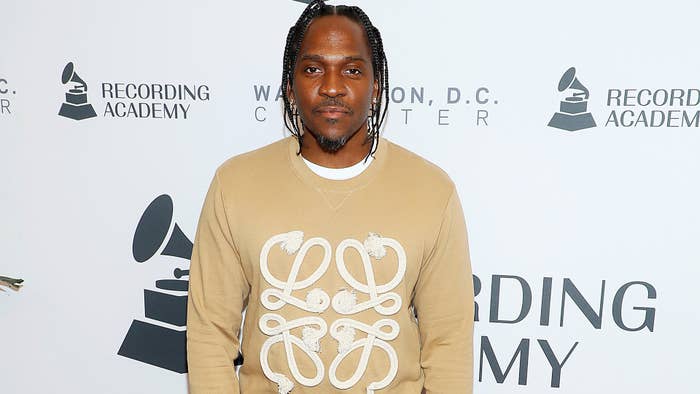 Pusha-T's Daytona follow-up not only boasts production from Kanye West and the Neptunes, but it's also set to "1,000 percent" top his 2018 critical smash.
That's the word straight from Pusha himself, who spoke with Billboard to mark the launch of his third closet sale for Grailed. 
The album is now being mixed, with the final assortment of guest verses still in the process of "being finalized." Push, however, is aiming to release something this year and describes it in the interview as "an offering" comprised of great music complemented by merch and more. 
As for the content of the album itself, Pusha reflected on Pharrell initially pushing back against some of the new music the Clipse veteran played him when initially linking up ahead of the new album sessions starting in earnest. 
"[Pharrell] said 'Nah man, you're always gonna say the greatest things but you want to be different? We've got to make compositions,'" Pusha said of that fateful Miami meet-up.
But it's what Pusha said to close out the interview that demands the most attention, most notably in reference to his near-unanimously acclaimed Daytona, which saw Ye referencing everything from ComplexCon to MAGA hats on the penultimate track "What Would Meek Do?"
"I think I've topped Daytona for sure," he said. "One-thousand percent."
And thanks to Upscale Vandal, this isn't the only album update fans have gotten in recent days:
As for the new Grailed closet sale, Pusha is offering fans and collectors alike the chance to score a number of covetable pieces, including a $2,000 Chanel peacoat and a gently used $550 Enfants Riches Déprimés jacket. Click here to see the full rundown of what's available.