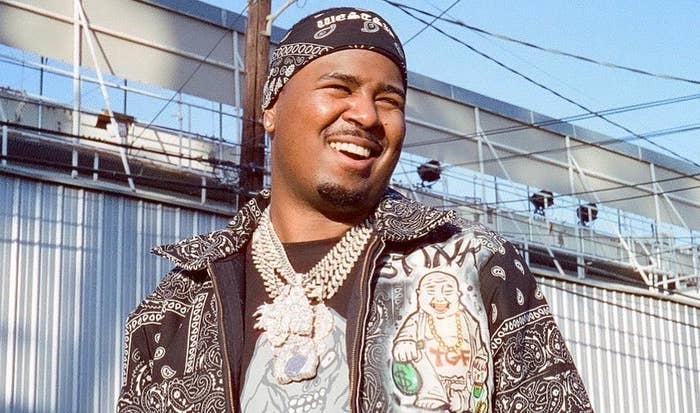 Drakeo the Ruler's life and legacy were honored by family and friends at an open-casket funeral in Los Angeles County this week.
While greeting family outside the Greater Emmanuel Temple Church in Lynwood, per an expansive report by Rolling Stone's Nancy Dillon, the Truth Hurts and "Talk to Me" artist's mother Darrylene Corniel said her son's December 2021 death "really hit" her the night before the funeral.
"It really hit me last night," Corniel said, per Nancy Dillon. "Reality is setting in. This is my baby. My son had class, and I wanted him to go out with class."
Fans also gathered for the service, after which family members traveled to the Forest Lawn Memorial Park in the Hollywood Hills area.
Drakeo, 28, was fatally stabbed while backstage at the Once Upon a Time in LA music festival in December. His younger brother Ralfy the Plug suggested in comments to RS on Tuesday that investigative authorities aren't treating the resulting investigation with urgency.
"I know they ain't gonna do that," Ralfy said on the possibility of a suspect being arrested. "The police, they're not looking for anyone." 
See the full report, including photography by Carlos Gonzalez, here.
Late last year, the investigation into Drakeo's murder was reported to have stalled due to witnesses allegedly declining to come forward. 
Earlier that month, a number of fellow artists—including Snoop Dogg and Drake—paid their respects on social media.