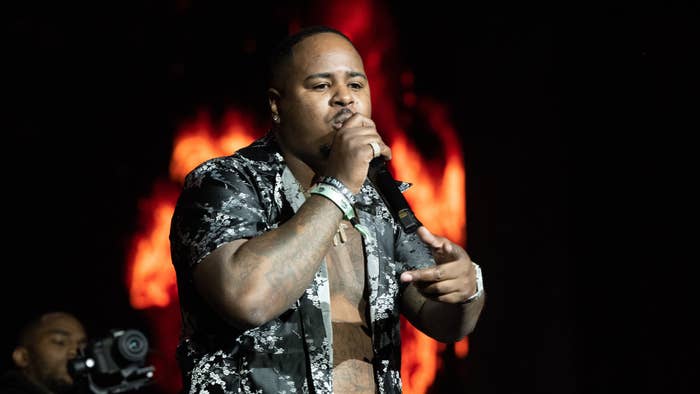 It's been over a month since the tragic death of Drakeo the Ruler and the rap world is still reeling from the loss of a Southern California giant.
In the last month, many of Drakeo's close friends and rap peers have shared tributes to honor the late artist. The latest tribute to Drakeo comes from 03 Greedo, who shared a lengthy heartfelt message to his friend on Instagram.
"I wanted to wait until I felt like a lot of the clouts post died down because this one really crushed me," Greedo opened the emotional post. "I lost a lot of homies, family, and industry friends while I've been locked up but to loose my evil twin fucked me up. I wake up every day wishing I made parole so I could convinced you to move out of LA with me and focus on the music. To loose your niggas you made your first millions with before even coming home to enjoy it, is mind blowing. Coming home to Shoreline broken up and no Ketchy or Drakeo we still have so many hot songs we haven't shown the world."
Greedo reminisced about making music with Drakeo, celebrating their wins together, and plotting on ways to make their music empire grow beyond their time on earth.
Greedo closed his letter by recalling how Drakeo would always laugh whenever they talked, even when he was suffering in jail.
"I remembered talking to each other from the jail phones and getting write Ups because of prison was here with global tell recording," he writes. "It wasn't one call where you wouldn't rap or tell me about a new chain. You did all that time in solitary and was fighting life but would just be laughing out loud. Lol, my boy was a real deal lunatic and a fucking genius."
Drakeo and Greedo have a long history together, collaborating on several projects and, as illustrated above, maintaining a strong friendship through prison stints.