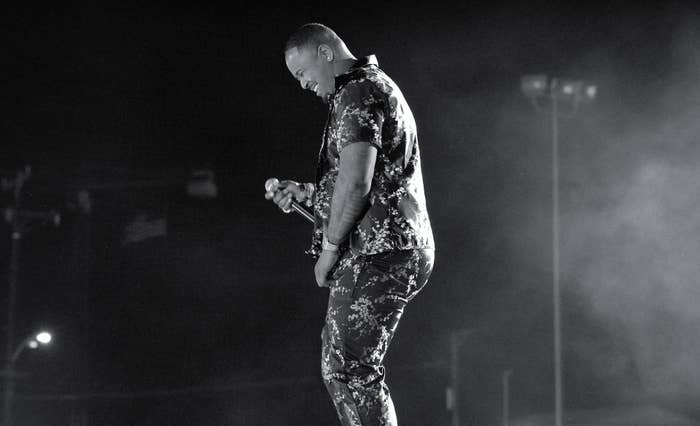 The hip-hop community is mourning the tragic death of Drakeo the Ruler, who was fatally stabbed on Saturday night at the Once Upon a Time festival concert in Los Angeles.
Drake, Snoop Dogg, Juicy J, and many others took to social media on Sunday to pay their respects to the 28-year-old Los Angeles native, whose legal name was Darrell Caldwell. 
Snoop, who helped organize the festival and was set to headline the Once Upon a Time festival, released a statement about Drakeo's passing on Instagram. "I'm saddened by the events that took place last night at the Once Upon a Time in LA festival." He continued, "My condolences go out to the family and loved ones of Drakeo the Ruler. I'm not with anything negative and as one of many performers, I was there to spread positive vibes only to my city of L.A."
Snoop went on to explain how he found out about Drakeo's fatal stabbing, writing, "Last night I was in my dressing room when I was informed about the incident and chose to immediately leave the festival grounds. My prayers go out to everyone affected by the tragedy. Please take care, love one another and stay safe ya'll. I'M PRAYING FOR PEACE IN HIP HOP."
Scroll down to see some of the tributes to Drakeo. RIP.