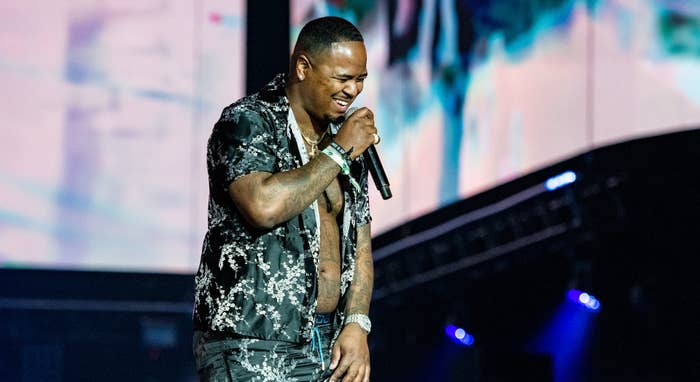 The investigation into the murder of Drakeo the Ruler, who was fatally stabbed Dec. 18 at the Once Upon a Time festival concert in Los Angeles, has hit a snag after witnesses refuse to come forward and cooperate with law enforcement officials.
According to TMZ, police "are mostly relying on surveillance and cellphone footage to crack the case," adding that most witnesses to the incident have failed to speak with law enforcement regarding the backstage stabbing. 
The outlet went on to say that police have begun to head another route, looking to see if Drakeo's death is connected to the suspected gang-related murder of Compton rapper Slim 400, who was shot and killed on Dec. 8.
Last week,  Drakeo's mother, Darrylene Corniel, told Rolling Stone her son was accompanied by a small group of people backstage when an even larger group, totaling "like 40 to 60 people," arrived around the same time as YG, and "swamped" her son and his entourage. "Everything just happened so quickly," she said. "They started trying to jump them." 
Corniel plans on filing a lawsuit in the wake of her son's death. 
"We plan to sue," Corniel said. "This happened backstage at an event. Someone has to be held accountable. He was hit in his neck. I saw him when I went to the hospital. They said it's a homicide, so I wasn't able to hug him or kiss him or anything like that. I had to look at him through a window." 
Corniel added, "I need this to be out there. I need people to know. And I do want justice for my son. And I do believe that justice will be served. I will not rest until justice is served."