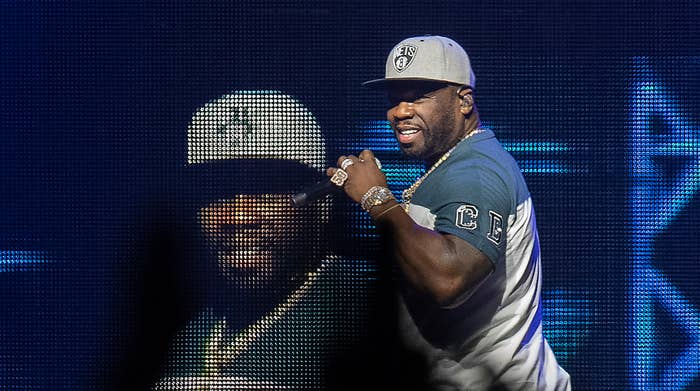 50 Cent's legendary album Get Rich or Die Tryin' celebrated its 20th anniversary this year and to mark the occasion, the rapper is embarking on a lengthy The Final Lap tour that will see him make multiple stops in Canada.
The tour begins on July 21. "You've waited long enough," 50 tweeted.
50 will play the first Canadian date on July 31 at the Budweiser Stage in Toronto. 
Next up on the list of Canadian dates is Montreal where 50 will perform on August 2 at the Bell Centre.
After his Montreal show, 50 will return to the U.S. for about a month before returning in early September.
50 will embark on a west coast run starting on September 8 in Vancouver, then Calgary on the 10th, followed by Edmonton on the 11th before concluding in Winnipeg on the 13th.
Joining the New York rapper on the tour are Busta Rhymes and Jeremih who will both appear on all the North American dates.
Fans looking to snag tickets ahead of the general sale on May 12 can do so using Ticketmaster's Verified Fan Presale Registration program before May 8.
The tour will see 50 Cent take a brief break from his TV ventures where he recently built a 985,000-square-foot studio for the G-Unit film division.