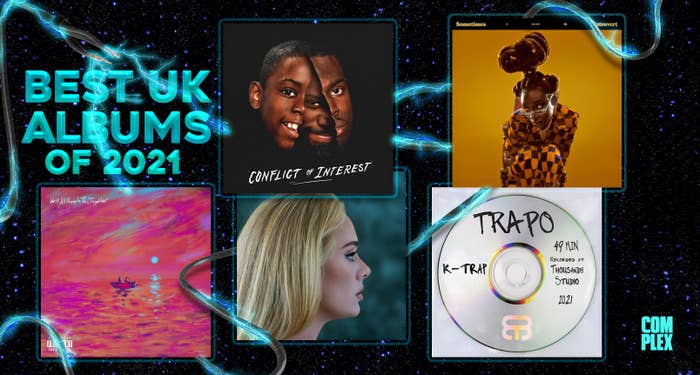 There hasn't been a year in recent memory when compiling the best UK albums has been anything short of incredibly tough—and it's only getting tougher.
This year, several of the finest artists this country has produced in years released the very best music of their careers. It was also yet another year of new faces bursting through and keeping the old guard on their toes with their own era-defining projects. Unsurprisingly, it was one of the most hotly-debated years in the Complex UK office.
Probably the biggest album of all came from Adele, who returned to us a little older, a little wiser and a lot more soulful, with 30, and a suitably huge, headline-stealing promotional tour. British rap elite Little Simz and Ghetts gave us Sometimes I Might Be Introvert and Conflict Of Interest, respectively, scooping a load of awards and finally earning them the long overdue attention they deserved. Meanwhile, the likes of Digga D, V9, M1llionz, PinkPantheress and Central Cee all rose to the occasion with solid projects that surpassed the lofty expectations heaped on them by a scrutinising industry tipping them for greatness.
Here are the albums—and album-worthy projects—we loved the most in 2021.
---
20. Shaybo, 'Queen Of The South'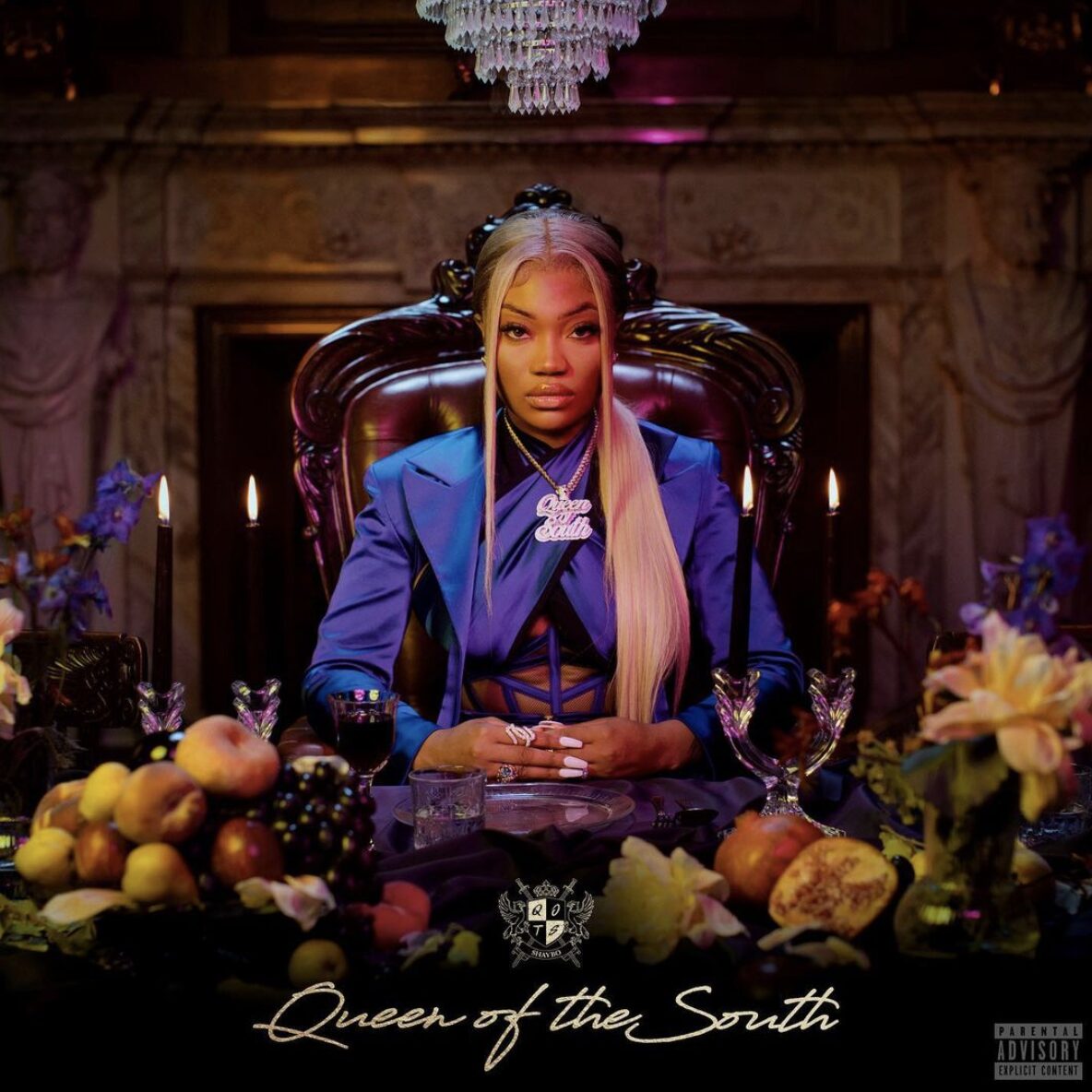 Making a mark on the scene in such a short space of time has been light work for Shaybo, who has proven on bangers such as "Anger" and "Dobale" to have as much lyrical oomph and authority as her rapping male counterparts. Seeking balance in her repertoire, Queen Of The South—her debut project and mission statement—exhibits a softer side that levels her tough exterior. While she remains consistent in offering up fun tunes with a drill, dancehall and Afrobeats slant—such as the bossed-up "Broke Boyz" with US rapper DreamDoll, and "Friendly" featuring WSTRN's Haile—Shaybo also opens up on the trauma of relationship abuse on "My Sister" and the fear of failure on "Mud", all of which adds to her allure as an all-encompassing MC. —Yemi Abiade
---
19. The Bug, 'Fire'
After recent explorations in other realms—like the dub-meets-drone Concrete Desert collab with Earth, the hauntingly soulful In Blue with Dis Fig, and several other collabs and partnerships—Kevin 'The Bug' Martin's Fire was a return to the distorted, supernova ragga and dancehall more akin to fan-favourite London Zoo. Even his last solo album as The Bug, 2014's Angels & Demons, was tempered by sweeping atmospherics and gentle beauty, but Fire gets right back to concrete-shattering business with the help of Flowdan, Manga Saint Hilare, Roger Robinson, FFSYTHO?!, Irah, Moor Mother, Logan, ragga icon Daddy Freddy and Jamaican dub poet and singer Nazamba. It's ear-shreddingly heavy, but there's plenty of fun to be had with FFSYTHO?! and Manga on their midpoint contributions and Martin's instinct for moving atmospherics makes some conspicuous appearances. Opening track "The Fourth Day" offers the first example, but it's even more striking on closer "The Missing", a heartbreaking piece of poetry from Robinson inspired by the horrors of the Grenfell Tower fire. Recorded in the shadow of unprecedented global turmoil, Fire is the sound of a planet collapsing. —James Keith
---
18. V9, 'Murk With A Mouth'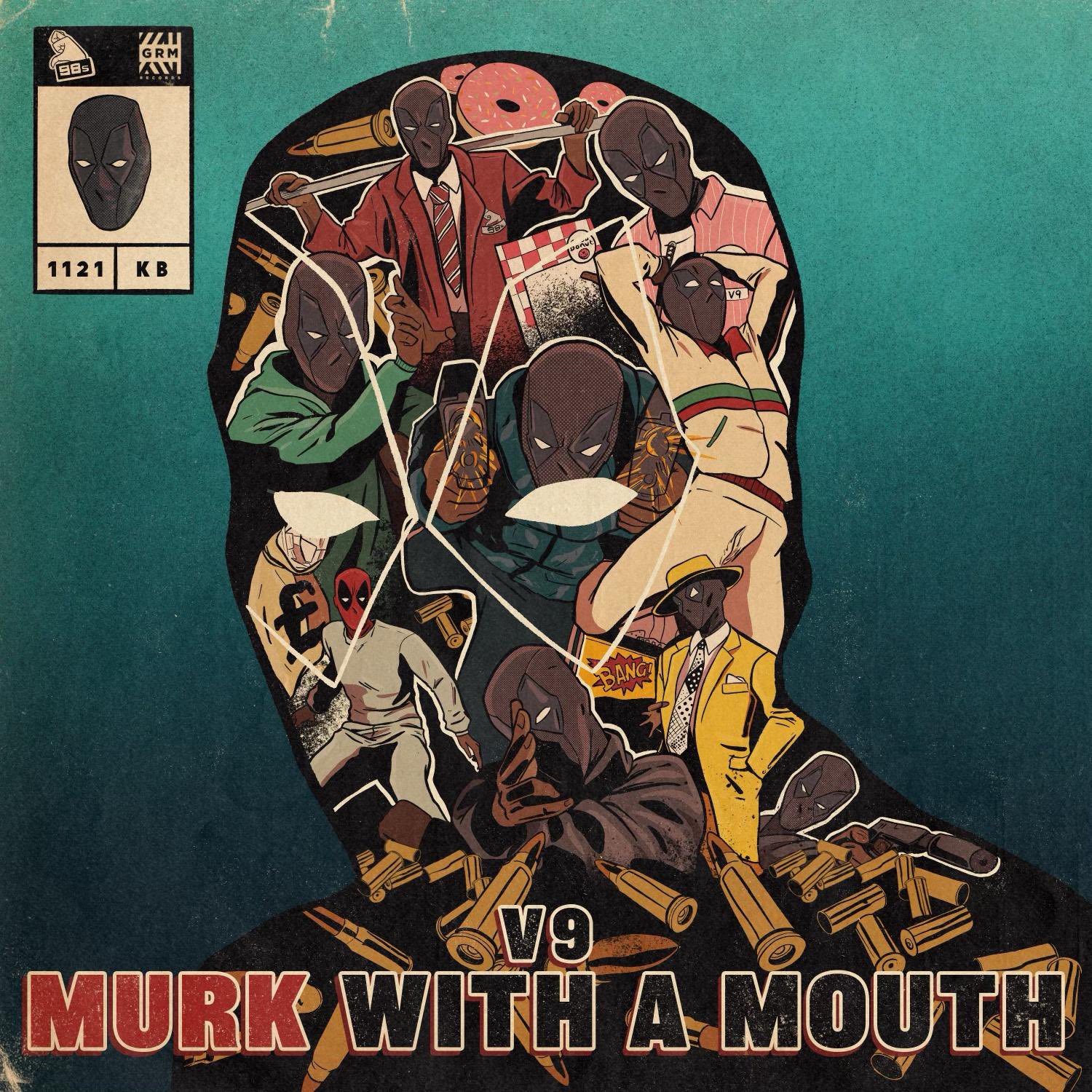 V9's Murk With A Mouth is less of a mixtape, more of an audio movie. A masked drill rapper standing out in an era filled with masked drill rappers, V9 makes his presence felt more and more with each release, but never with the hunger of a rapper desperate to hit the mainstream. Instead, it's his assured beat selection that earns him such high praises, picking soundscapes that let him saunter up and down the project with the same content as his peers, but make it sound so fresh. Like his ever-present Deadpool mask, the artwork calls back to the era of comics that the Marvel character was born from, and that continues in his creative visuals—which really do set him apart from his contemporaries. It's not a perfect project, but Murk With A Mouth is an interesting piece that marks V9 as an artist we all need to be paying attention to. —Jason Kavuma
---
17. Lord Apex, 'Smoke Sessions 3'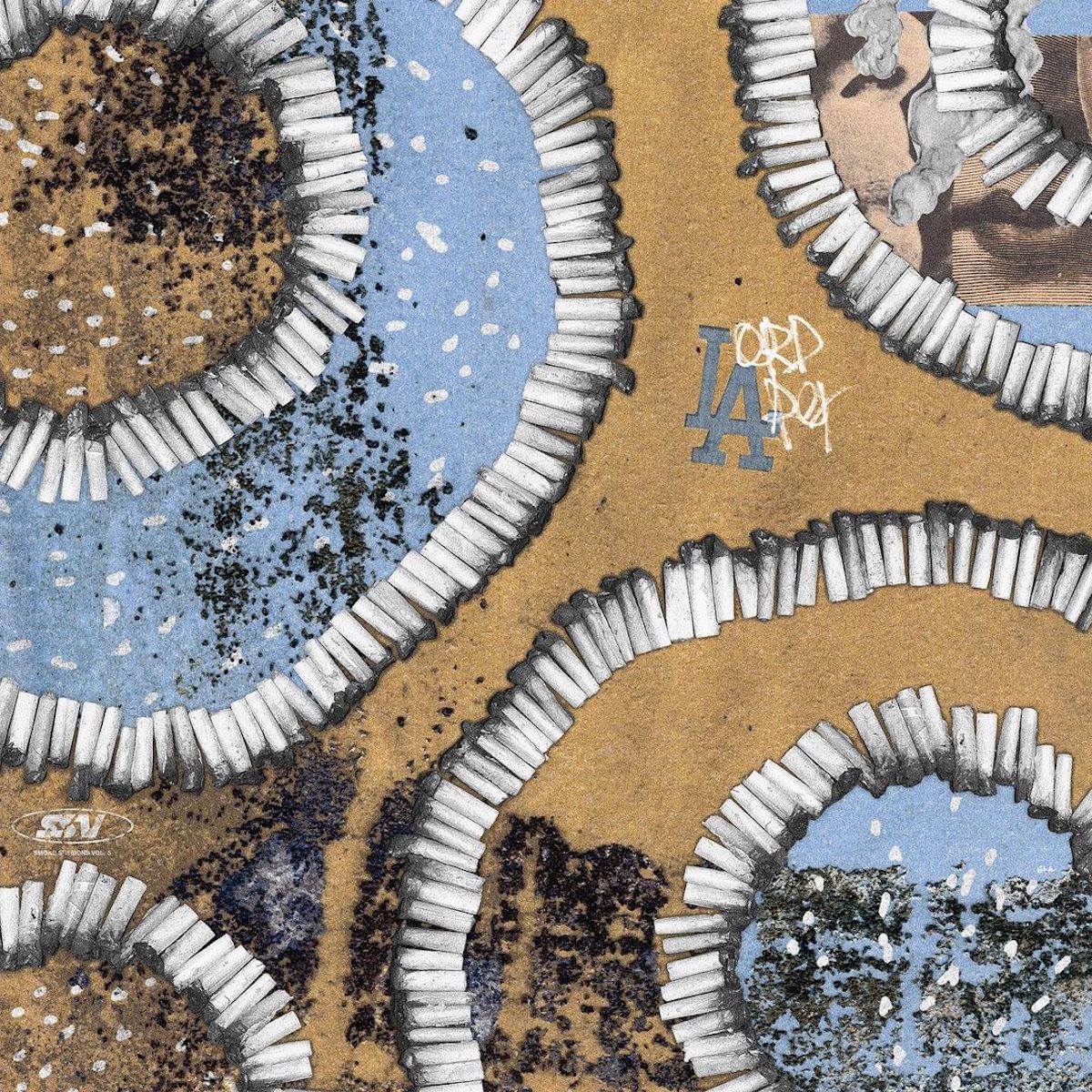 Completing a trilogy kicked off back in 2016, Smoke Sessions 3 landed neatly on 4/20, as is customary. Arriving hot on the heels of last year's Supply & Demand, which he created entirely with NY producer V Don, Smoke Sessions 3 built on a career forged between West London and New York City, but took a more relaxed mixtape approach than Supply & Demand. It's a cohesive and well-planned tape, but the cast of characters contributing beats is an expansive one that includes Blaize Wareham, The Purist, The Kount, Mulade, Angus Luke, droppedmilk, Slumfu, Xanmato, LoVibe, DJ Reker, and Toonorth (he also ended the tape with one of his own beats). Although the instrumentals are dense and hazy, the White City rapper sounds sharper than ever on this one, juggling flows and playfully executing verbal trickshots on "Vernacular" like they're smoke rings. Marrying the influence of '90s hip-hop titans like J Dilla, MF DOOM, Busta Rhymes and Wu-Tang Clan (Method Man in particular) with dancehall pioneers like Ninja Man, Beenie Man, Bounty Killer and Vybz Kartel, and then filtering it through the SoundCloud traditions, Smoke Sessions 3 builds a path to the future on the shoulder of giants. —James Keith
---
16. Blanco, 'City Of God'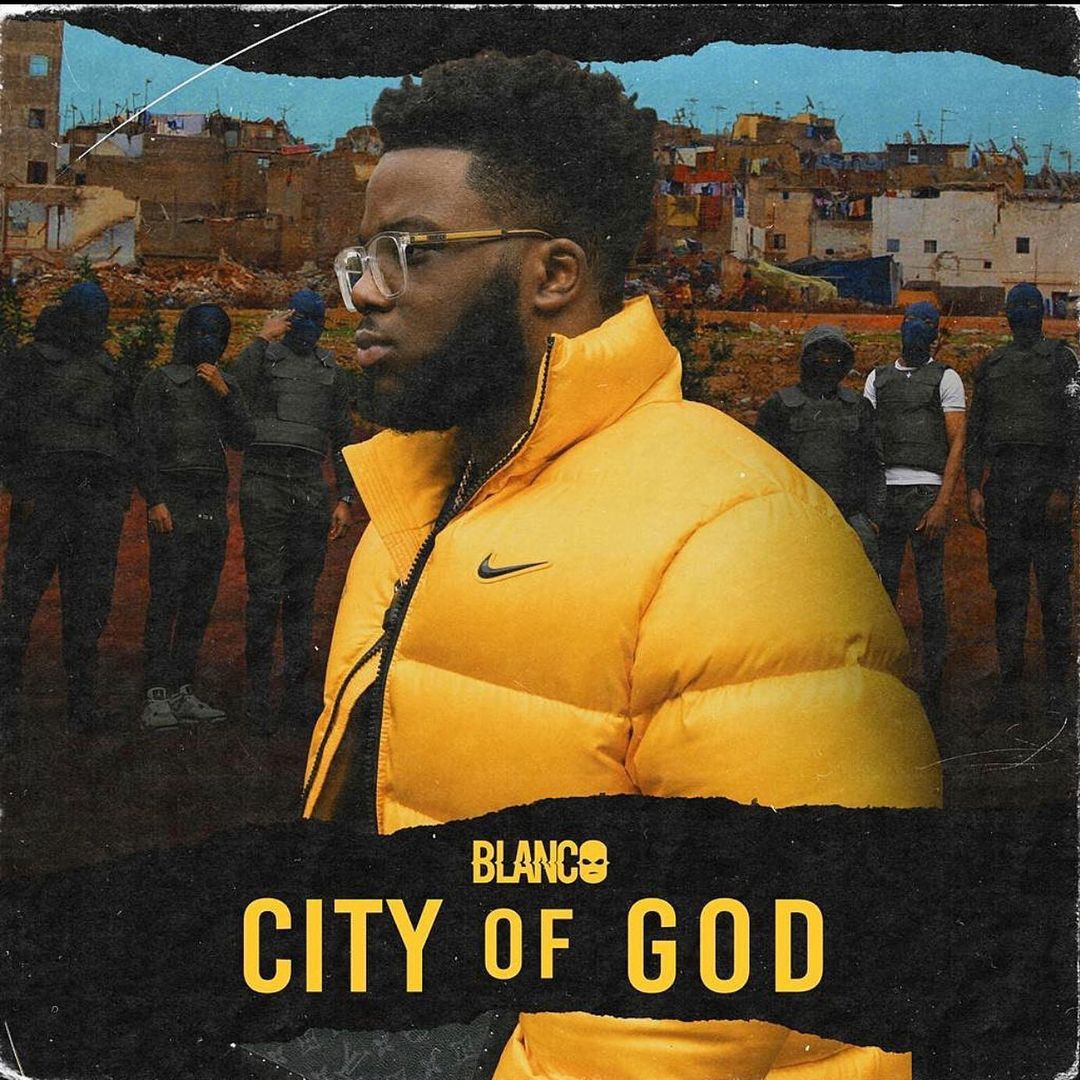 In a year where UK drill blossomed, Blanco has etched his own imprint on the scene. Channelling his acrobatic rap style and pop-culture references into his latest mixtape, City Of God, the Harlem Spartan's 2021 effort is an achievement of imaginative storytelling and the drill sound reaching new sonic plains. Titled in homage to one of Brazil's greatest films, the tape fuses the warmth of Brazilian baile funk with drill's icy rhythms for a worldly project brimming with confidence and bounce where Blanco takes centre stage. Packing each track with his patented punchlines and endearing observation of his surroundings, Blanco leaves you hanging onto his every word as he trades bars with the likes of NSG, Central Cee, K-Trap and Loski. Whether he's reminiscing about his past life of crime on "The Great Escape" or referencing Chelsea star N'Golo Kante's heatmap on "Time Out"—still one of the UK's best-kept secrets—Blanco demonstrates a range that few of his drill counterparts can rival. —Yemi Abiade
---
15. D-Block Europe, 'Home Alone 2'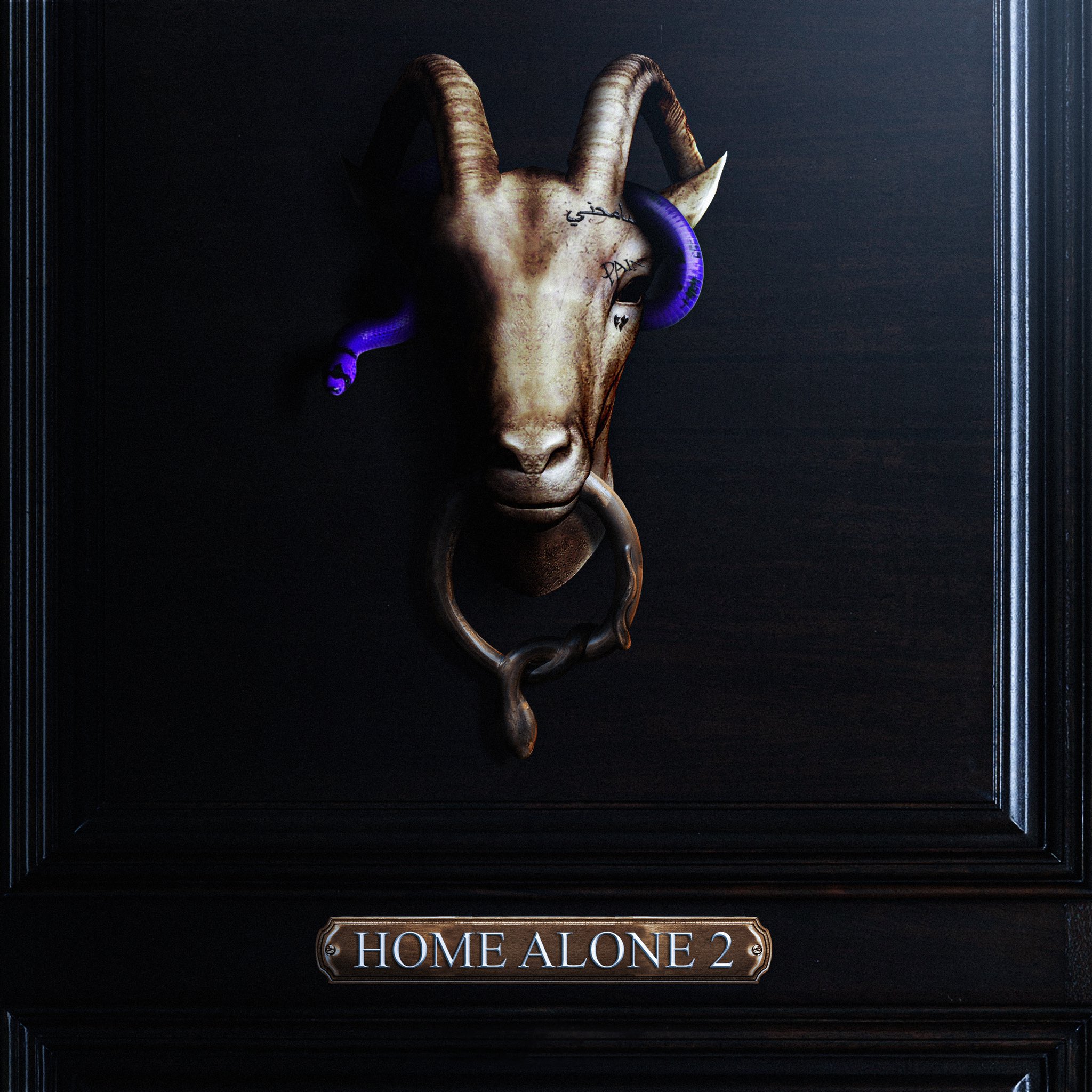 Since D-Block Europe dropped Home Alone in 2019, Young Adz and Dirtbike LB have headlined Alexandra Palace twice, performed to a sold-out O2 Arena, embarked on a UK tour, quit lean, Adz has got married, they launched a gaming team, and even took strides into the cryptocurrency market. So just a light two years, then. Released last month, Home Alone was followed up with a Part 2, showcasing the best of what DBE do: melodic rap over woozy, trap instrumentals. At 23 tracks long, we get to see Adz and LB's lyrical growth close up, even when they're paired up with the likes of Central Cee, Wretch 32, Tion Wayne, and Migos star Offset. A lot is said of D-Block Europe's independent status, and whether this helps or hinders them. But what Home Alone 2 proves is that they're doing just great by themselves, and that they're playing the game (and winning) on their own terms. —Jason Kavuma
---
14. M1llionz, 'Provisional License'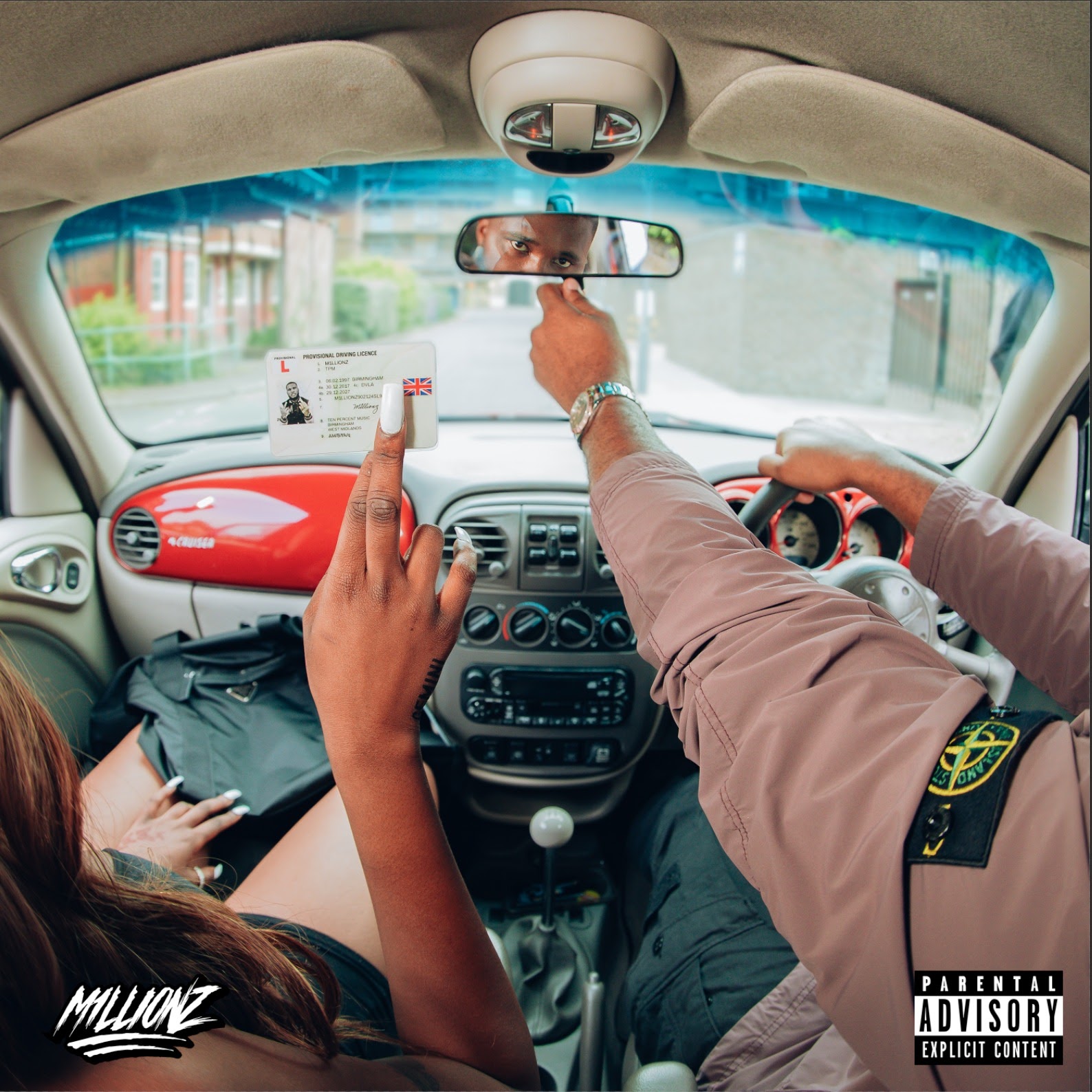 With his debut mixtape Provisional License, M1llionz gives UK drill a masterclass in flows, concepts, and future-facing sonics. Sticking to the genre's hood-heavy schtick, the Birmingham-born rapper does a great job of contextualising what goes on in the life of a street hustler, a man on the grind, who really has no other choice but to bend the rules due to his circumstances. But it's not necessarily a place he wants to stay in. On the "Intro", he raps about wanting to change his ways but not getting the assistance or tools to do so; meanwhile, on "Jail Brain", he's trying to be the best partner he can be for his lady but the roads keep pulling him back in. Deeper than chat about cats and gats, this project—which entered the Top 40 upon its release—is about wanting more from a life that has been complete mayhem since the very start. —Joseph 'JP' Patterson
---
13. K-Trap, 'Trapo'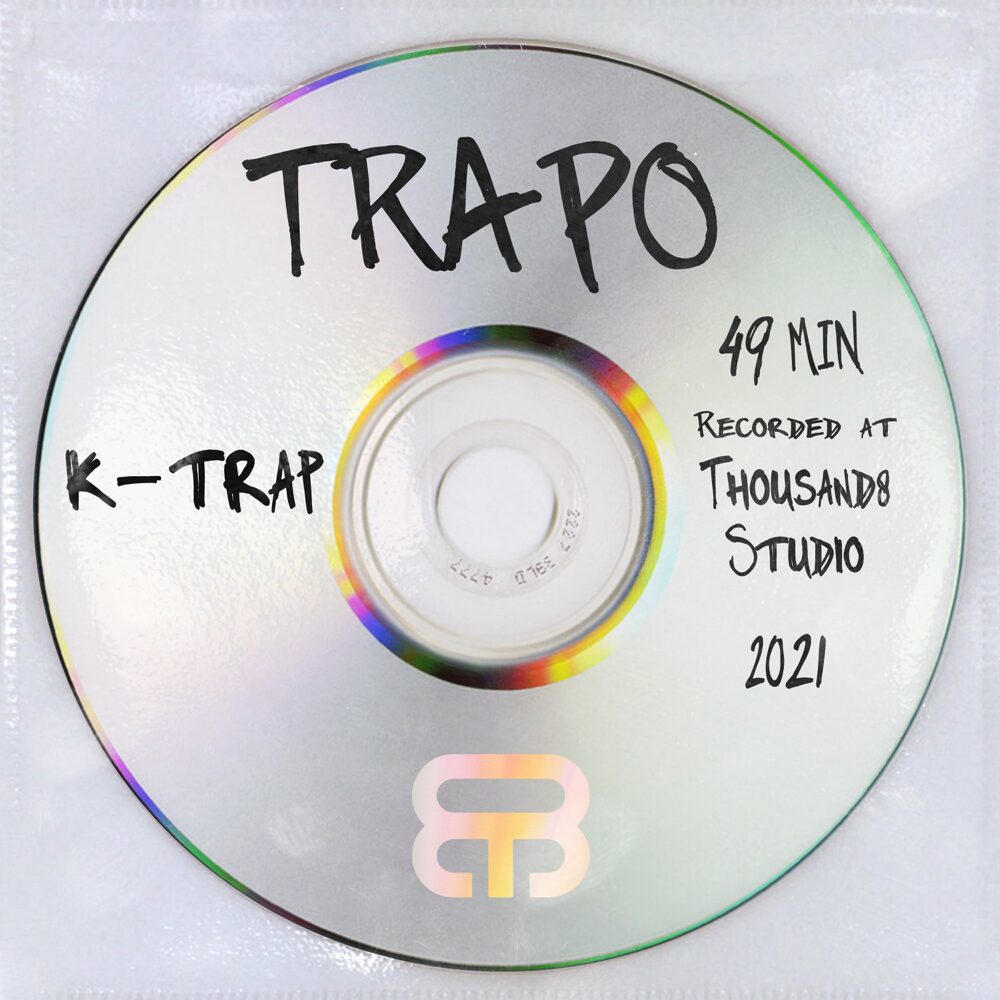 This year, K-Trap put his bally back on and got back to the hard-hitting drill music we all knew and loved him for before his 2019 face reveal and slight change in artistic direction. On his fourth mixtape, Trapo, K-Trap delivered non-stop street heaters—such as "Warm", "Maths" and "RRR"—to show us that he had lost none of that early grit and hunger. Many have said this was the best drill tape of 2021, and who am I to argue? Featuring the likes of DoRoad, Youngs Teflon, Lotto Ash and PR SAD, alongside a short voice note from Yung Filly and production from the likes of Ghosty and M1OnTheBeat, K-Trap was out to show that this is his domain, and his message was received loud and clear. —Mimi Itseli
---
12. Potter Payper, 'Thanks For Waiting'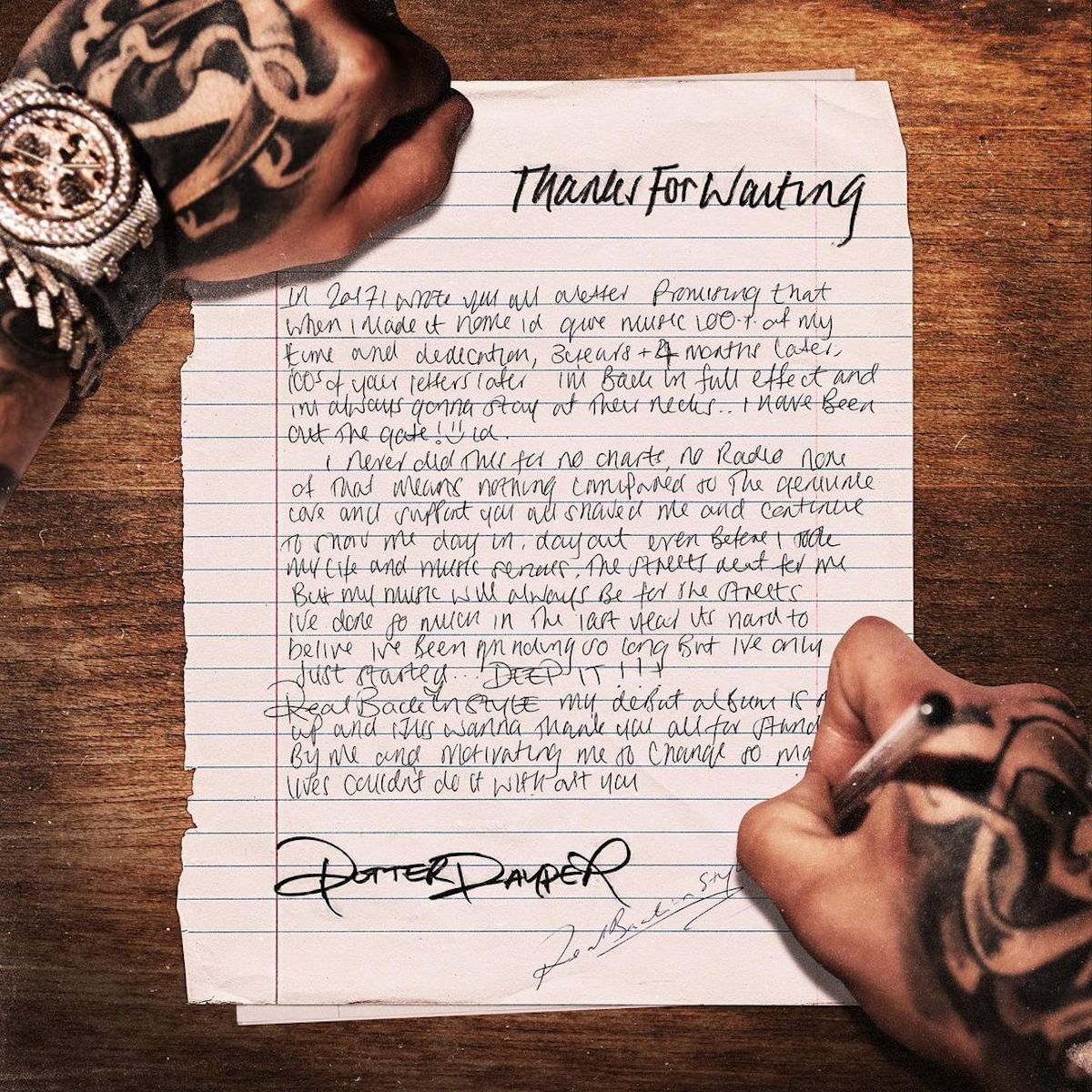 After some years away, Potter Payper returned last year and gave us Training Day 3, concluding the trilogy with classic Potter barring. Thanks For Waiting, however, is Potter as we've never heard him before—and that's a good thing. The Essex-bred rhymer trades bars with a host of features, either venturing into their world, inviting them into his, or meeting somewhere in the middle. It's refreshing to hear someone known for their 'real rap' flex some versatility, but he never strays too far from what made us fans in the first place. The end of the mixtape hits an interesting space, though, one he says was practice mode for the album. "10:30AM", produced by Honeywoodsix, wouldn't sound out of place on a Statik Selektah album; "Gangsteritus" uses a style reminiscent of 2011-2015 J.U.S.T.I.C.E League; and the "Outro" sounds Drake-inspired. Potter Payper on pitched-up samples is cash money anyway, but this bespoke effort really allows him to talk his truth. Roll on the debut album! —Jason Kavuma
---
11. James Blake, 'Friends That Break Your Heart'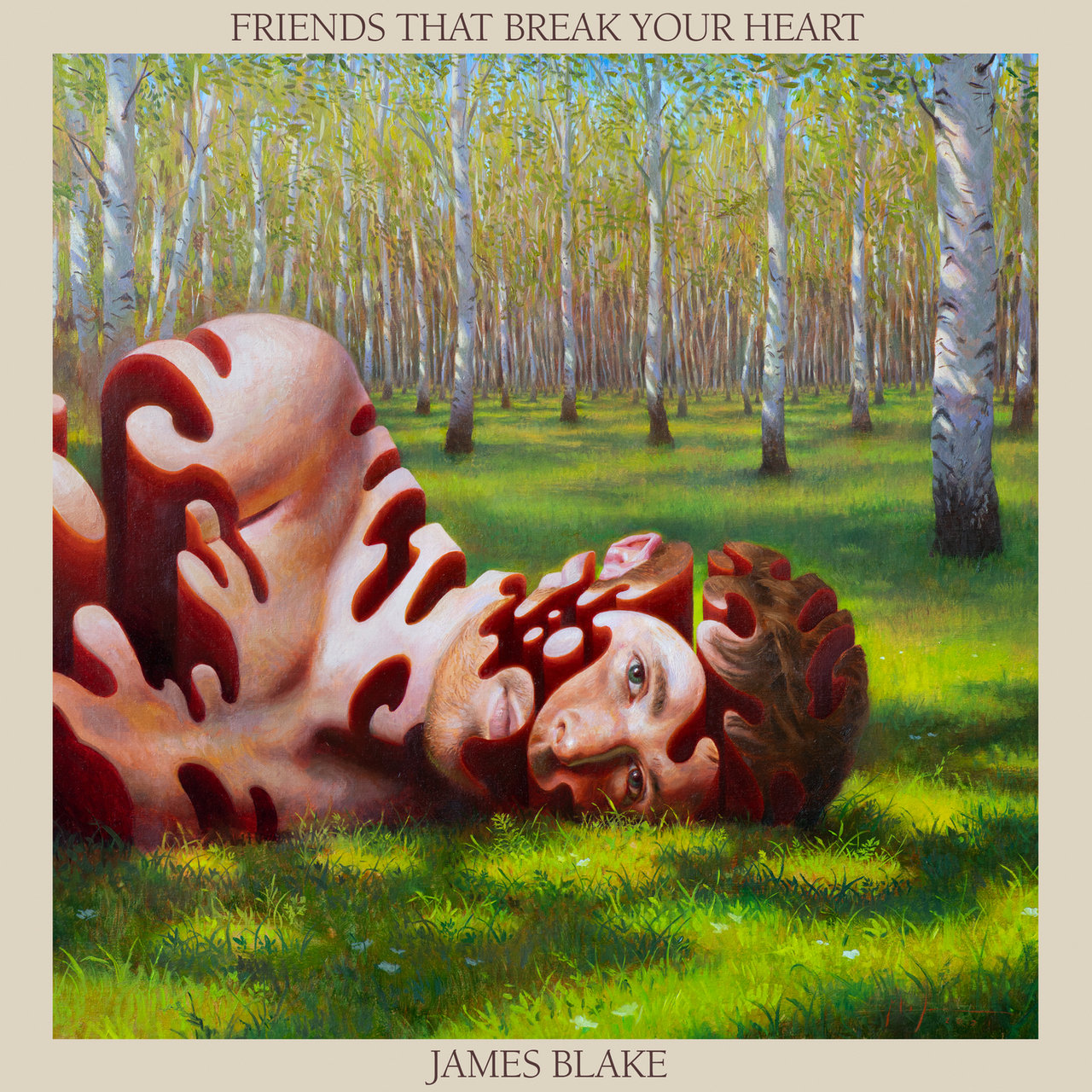 After lending his powers to the likes of Dave and slowthai in an active year of collaborations, James Blake's creative spark reached its nadir with his fifth studio album, Friends That Break Your Heart. An ode to the pain of failing friendships, FTBYH underlines Blake's kaleidoscopic approach to his art, delivering a truly elegant collection of ballads dipped in bold trap, pop and orchestral arrangements and tinged with heartbreak. His delicate crooning compounds the subject matter and with the help of heavyweights such as SZA, JID and slowthai, Blake unravels a complex web of emotions as he comes to grips with the pain he feels. But there are also hints of empowerment; "Say What You Will" sees the crooner big up his own self-worth and by the end of the project, he seems at peace, accepting that losing people is part of this thing called life. Serving essentially as a breakup album, Blake's sincerity—long a key asset of his—shines through in new and imaginative fashion. —Yemi Abiade 
---
10. Slowthai, 'TYRON'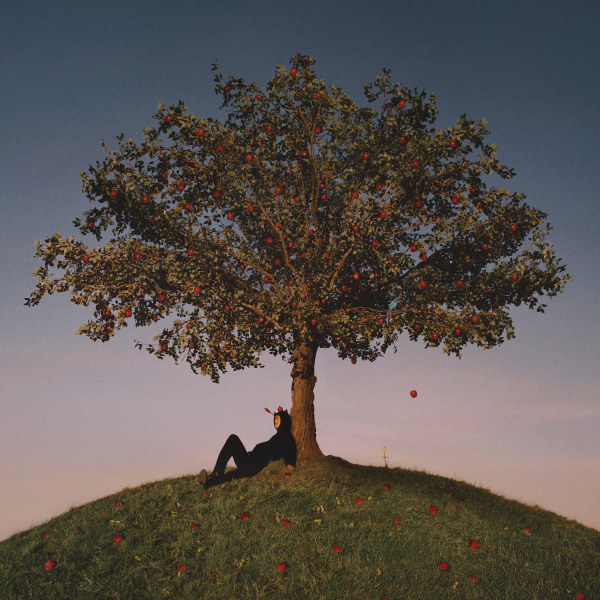 If Nothing Great About Britain was slowthai's perspective on how the world around him has shaped him, TYRON introduces us to slowthai: the person, and what makes him tick. The first half—signified by capitalised, often one-word titles—shows a young man angry at the world, and not afraid to express it. He dances with those who dare throw the word 'CANCELLED' at him—a raucous response to those who tried to tear him down after the NME Awards situation—then spins into 'VEX', a grime-adjacent song where he gets a few things off his chest with nothing but bars. As energetic as the first half is, it's far more interesting when he examines how it all makes him feel on the second half of the album. On "i tried", he talks of feeling stuck when he knows he's capable of more, and on "terms", he accepts—albeit begrudgingly— that he will always be misconstrued because of who he is. It's a much more introspective LP than Ty's debut, and although he often talks honestly, TYRON feels much more revealing. —Jason Kavuma
---
9. Cleo Sol, 'Mother'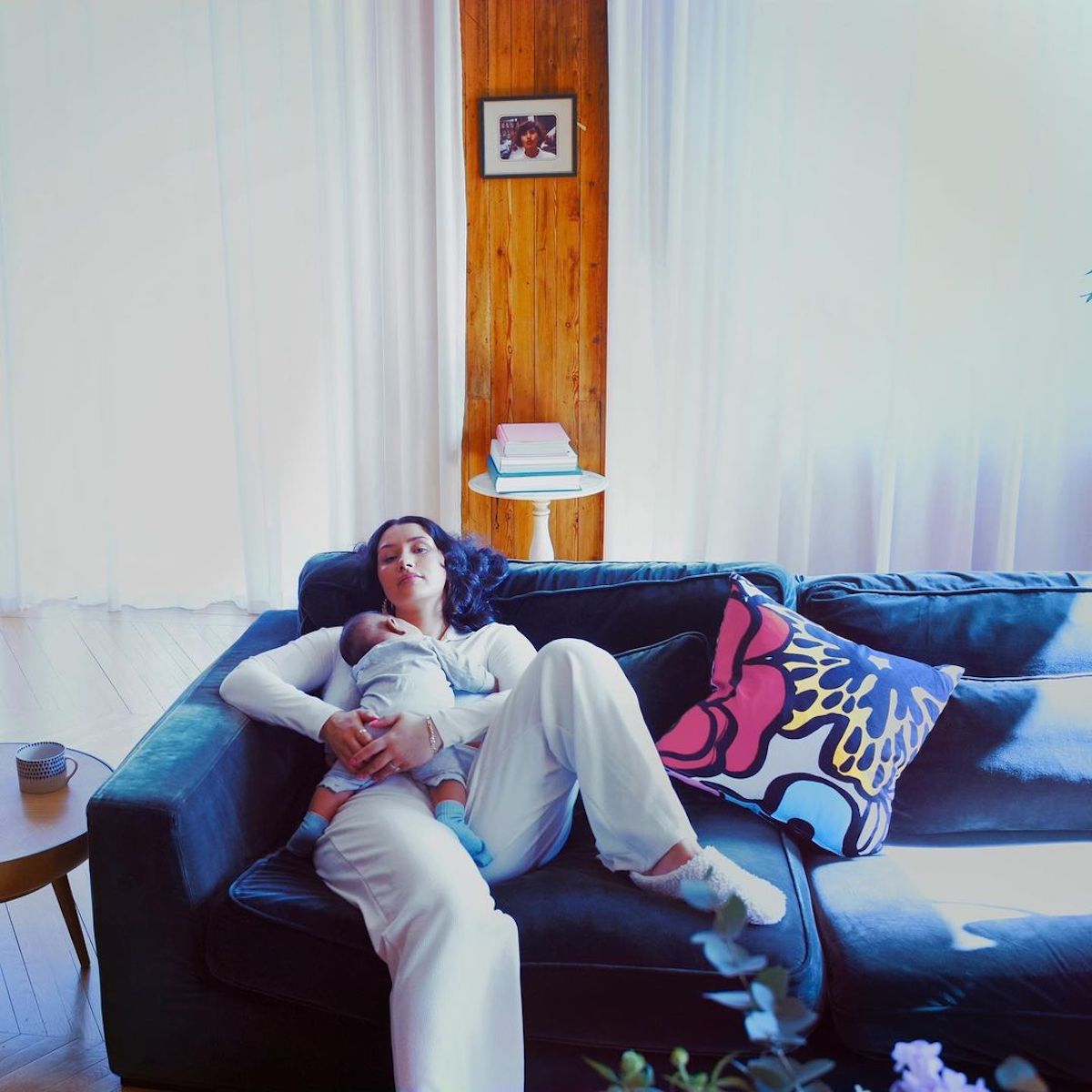 Anyone whose first introduction to Cleo Sol was alongside Tinie Tempah on Channel U classic "Tears" must be marvelling at her artistic glow-up over the past couple of years. From her work with anonymous ensemble SAULT to a fantastic hook on Little Simz's "Woman" in 2021, the West London singer-songwriter has already had her hands in some of the UK's seminal releases for the last two years. Where her 2020 album, Rose In The Dark, was fairly minimalist in its execution, her latest opus Mother is stripped even further back, often with only subtle jazz rhythms and orchestral backdrops complementing Cleo's raw, soulful vocals. She pours her heart out here, exploring the notion of motherhood—having recently given birth to her first child—her difficult relationship with her own mother, and the love that can anchor even the harshest of scenarios. Cleo fully bares her soul and, in offering brutal honesty and moments of musical bliss, she cements herself as a gem that needs to be protected at all costs. —Yemi Abiade
---
8. Children Of Zeus, 'Balance'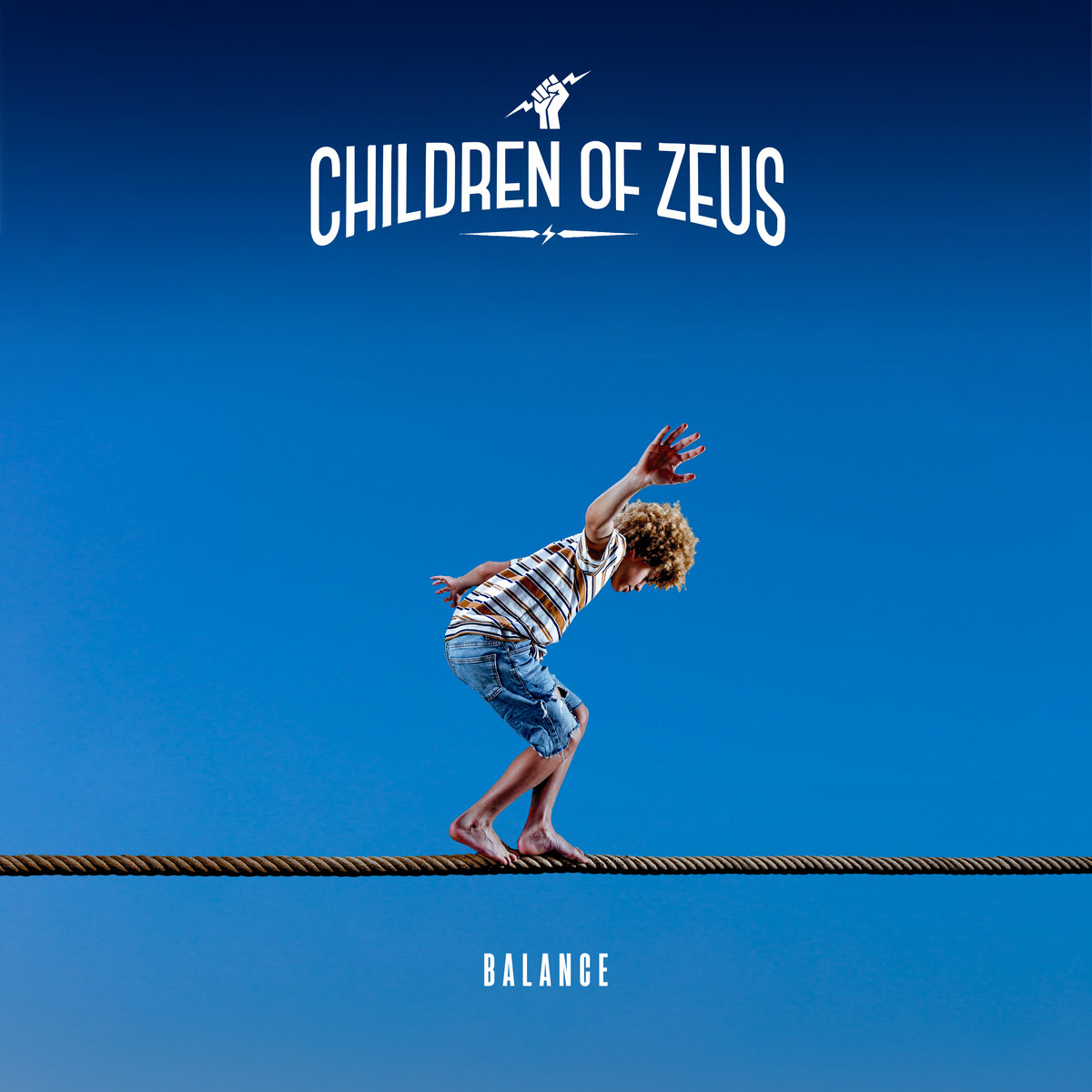 Seriously, when is the rest of the world gonna wake up to the sheer brilliance of Children Of Zeus?!? Manchester's Tyler Daley and Konny Kon made our Best Albums list back in 2018 with their debut album, Travel Light, and now they return with their sophomore album, Balance, yet another solid offering of heart-tugging soul, jazz, rap and R&B. The overall theme of this album is finding balance: in relationships ("No Love Song"), in chasing attainable goals while still dreaming ("Be Someone"), and coming to terms with those end results. A criminally underrated British act IMO, COZ deserve to be everywhere next year due to this set alone. —Joseph 'JP' Patterson
---
7. Digga D, 'Made In The Pyrex'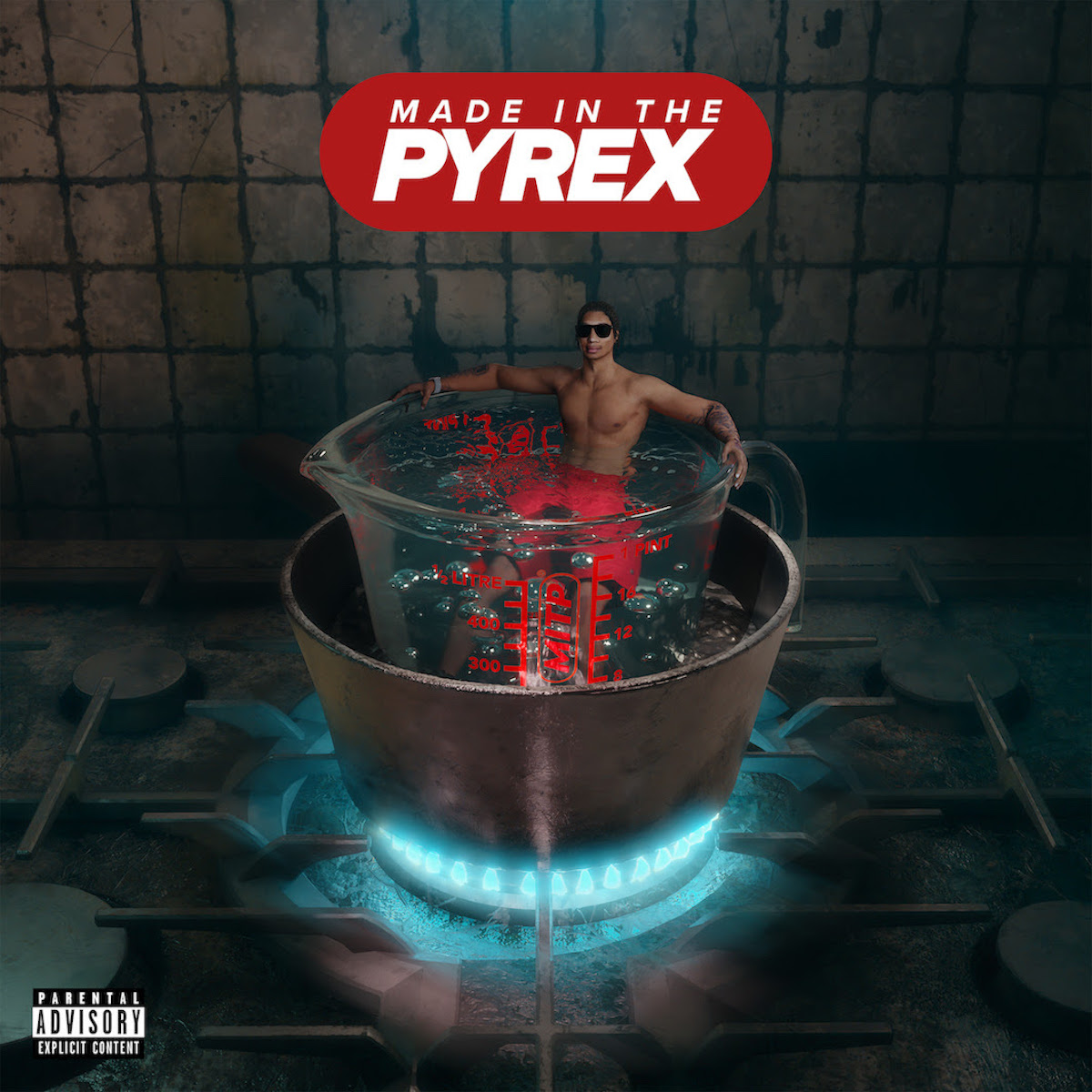 Digga D's Made In The Pyrex was one of the most anticipated drops of the year. Following his epic Daily Duppy freestyle and a BAFTA-winning documentary about the authorities censoring his art, the 21-year-old rapper moved with a self-assured cockiness and the chart-topping singles to back it up ("Chingy", "Woi"). He finished off his victory lap with this sophomore mixtape debuting at No. 3 on the UK albums chart. The Ladbroke Grove driller had only four guest appearances—AJ Tracey, M1llionz, Sav'o and ZK—on 3 of the 12 tracks, proving he can very much hold his own. Known for his creative rhyme schemes and bad-boy persona, on tracks like "Toxic", "Window", "Bluuwuu" and "My Brucky", Digga D lived up to that while keeping listeners on their toes, with the multi wheel-up of bars on "Gun Man Sound" showing his true star potential. —Mimi Itseli
---
6. Central Cee, 'Wild West'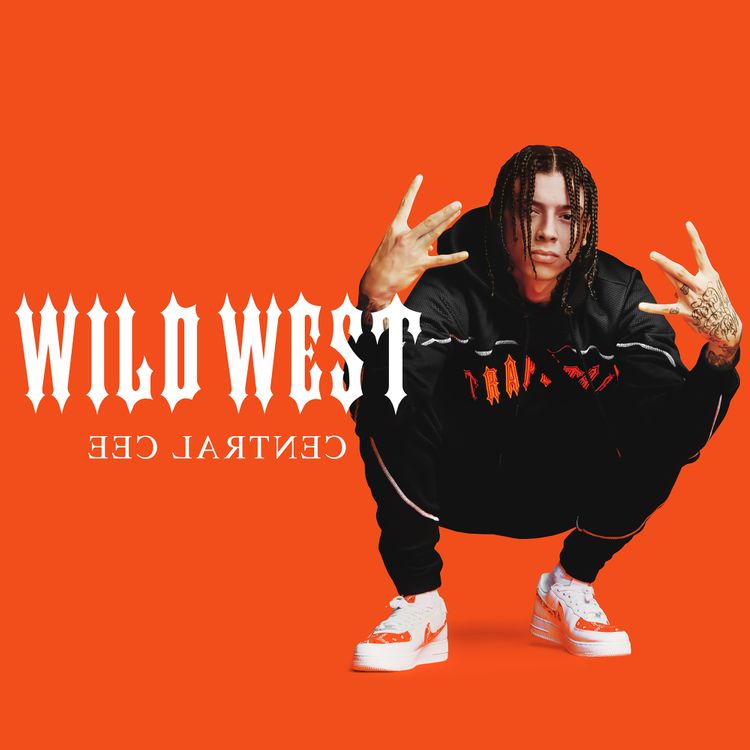 "Who's up next? They're saying it's Cench," spits Central Cee on Wild West cut "Fraud"—and he wasn't lying. The hotly-tipped rapper from West London started the year off with a co-sign from Complex as an artist to watch in 2021, and the kid did us proud. The two-time MOBO winner was one of the most talked-about rappers this year off the back of his impressive singles and effortless street style, but it was his debut mixtape, Wild West, that sparked his climb to greatness. Debuting at No. 2 on the UK albums chart, the feature-free project saw Cench show off his rhyming skills over a range of complementary sonics from the likes of Young Chencs, JB MADE IT, Nastylgia, 416, Itchy, Scott Supreme, Elevated, Frosty Beats, Scott Styles, Mokuba, Nastylgia, Sykes, Levi Lennox, Chucks, Fwdslxsh, Hargo, Bkay and Lovelife. Central had something to prove on On Wild West—which was evident on tracks like "6 For 6", "Gangbiz" and "Ruby"—and the choice of no features was the best move to highlight his slick and cascading flows. Now, as we move into a new year, the world is really his for the taking. —Mimi Itseli
---
5. PinkPantheress, 'To Hell With It'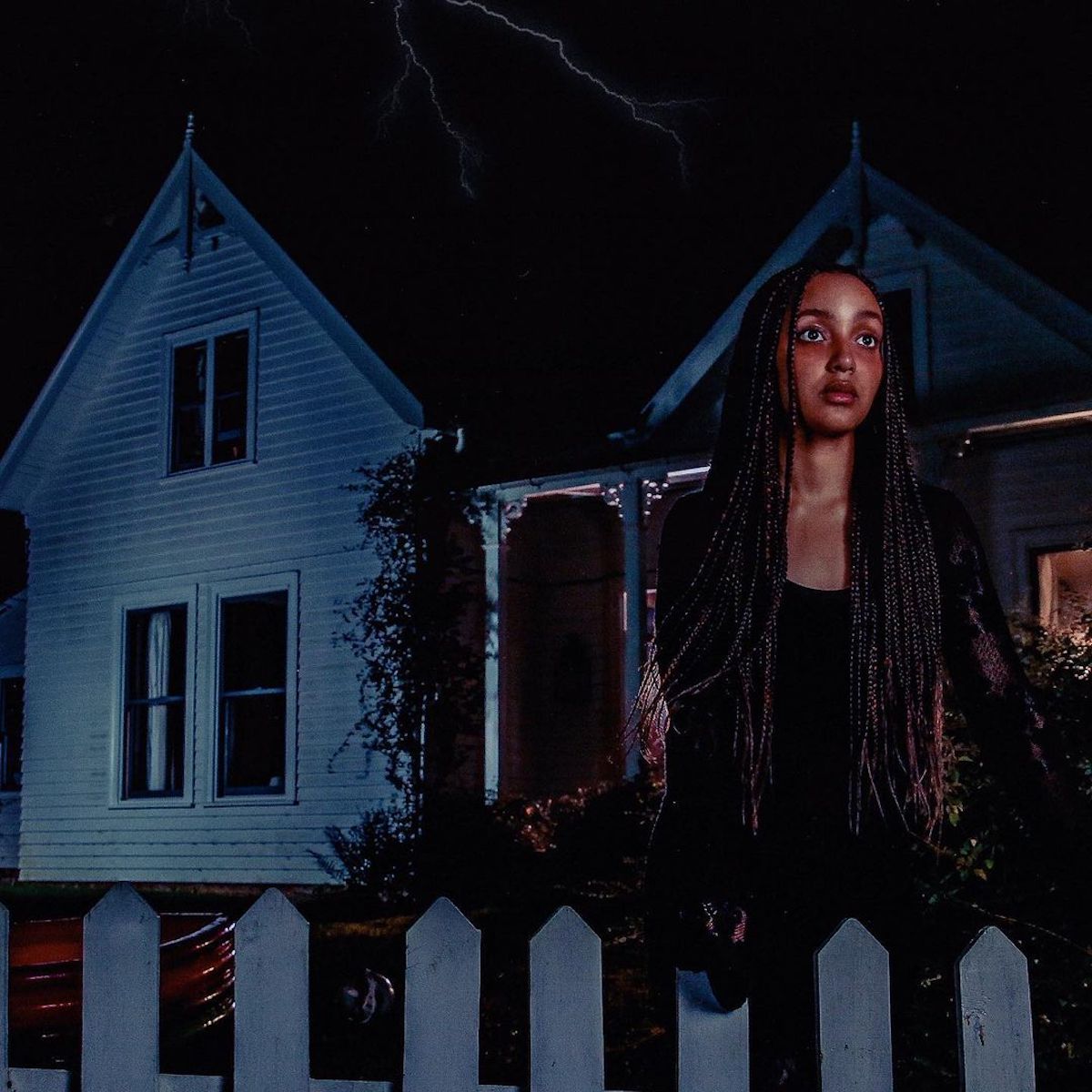 If you're hip to TikTok (unlike this writer), the name PinkPantheress may ring a few bells, with her catchy melodies and sun-kissed vocals turning her into an online celebrity racking millions of streams. On the elusive 20-year-old student's debut project, To Hell With It, she transcends her astonishing viral fame to showcase some real artistic intent. With a runtime of just under 20 minutes, PinkPantheress utilises her meticulous approach to music to create an immersive world of angst and carefreeness for her generation. Her songwriting is as direct as it is effective, and her ear suggests an old head on young shoulders, repurposing classic samples heard on the very best UKG, D&B, and emo-rock. To Hell With It contains all the ingredients that mark PinkPantheress as something special and wholly unique, as she graduates from internet sensation to artist extraordinaire. —Yemi Abiade 
---
4. Ghetts, 'Conflict Of Interest'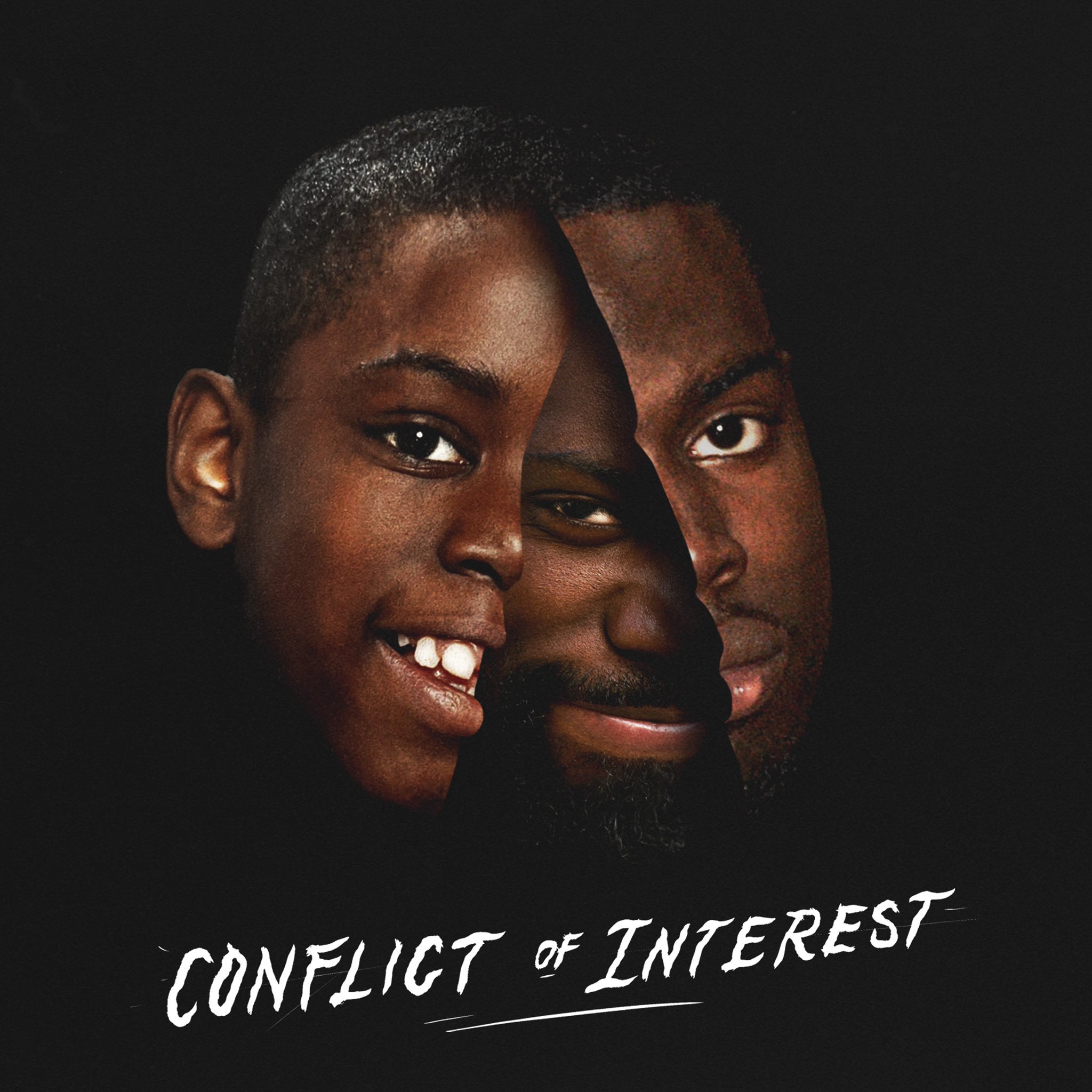 For everyone who grew up on grime from the early-00s onwards, Ghetts' previous two studio albums and four mixtapes are well-established classics, but 2021 was the year that everyone else sat up and took notice with his third album, Conflict Of Interest. The album was first signposted last year with "Mozambique" featuring Jaykae and South African star Moonchild Sanelly, landed in February this year, and by year-end was still one of the most talked about releases—but it wasn't just the audience's attention spans that changed. On Conflict... we got a slightly different Ghetts. He still had plenty of fire in his belly ("IC3" and "Skengman" are two prime examples), but where Ghetts, Ghetto and Justin Clarke had butted heads on projects like Rebel With A Cause, here they worked in harmony and he sounded all the better for it. Adventurous, thoughtful and steeped in maturity and wisdom, this album finally gave us the most honest and unfiltered look at who Ghetts is—and the world properly loved it. Just look at the countless awards and the moving headline show at Camden's Roundhouse if you don't believe us. —James Keith
---
3. Little Simz, 'Sometimes I Might Be Introvert'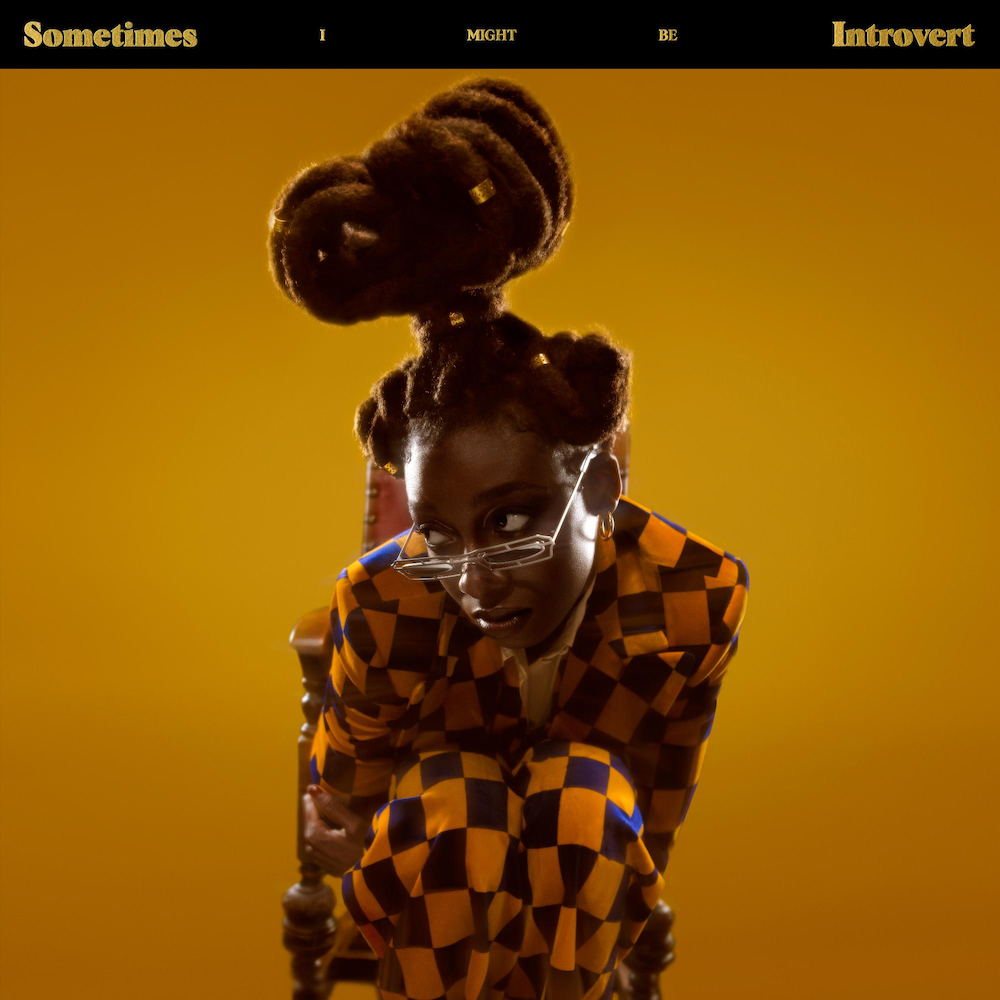 A running theme this year has been finally acknowledging artists who've been giving us gold for years. This applies to a few people on this list (although we hasten to add we've been paying attention, even if others haven't), but with Sometimes I Might Be Introvert (a backronym of her own name, Simbi), Little Simz and her longstanding collaborator and producer, Inflo, delivered her magnum opus. Loosely framed as a sort of one-woman stage show narrated by actor Emma Corrin, with cameos from Cleo Sol and Obongjayar—and a perfectly deployed Smokey Robinson sample—she covers a huge amount of ground: the ups and downs of growing up in North London, challenging her absent father, railing against a system rigged against her, celebrating every facet of Blackness and womanhood, and evaluating her path and how she got here. It's a thoughtful, stirring, devastating, uplifting, energising road trip so engaging even the interludes can't be skipped. —James Keith
---
2. Adele, '30'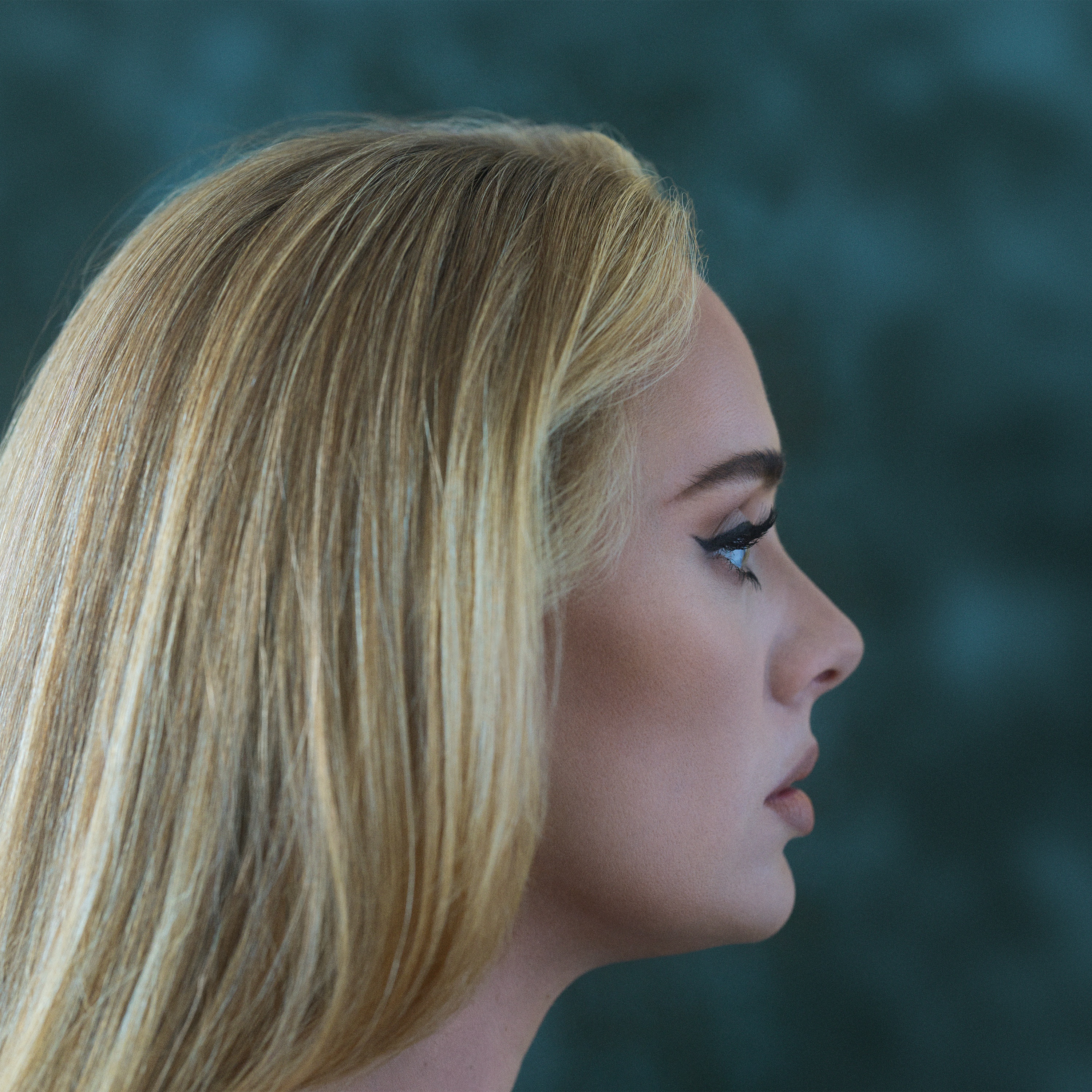 A lot has changed in the six years since Adele last released an album, both in the world and in her life. "I realised that I was the problem," she told Vogue magazine on the run of promo interviews for 30. "Cause all the other albums are like, 'You did this! You did that! Fuck you! Why can't you arrive for me?' Then I was like: 'Oh, shit, I'm the running theme, actually. Maybe it's me!'" Kicked off by lead single "Easy On Me", which stopped the world in its tracks in October, the rest of the album arrived just under a month later. Production was split between previous collaborators Greg Kurstin, Tobias Jesso Jr., Max Martin and Shellback, and new ones: Ludwig Göransson (Childish Gambino) and Inflo (SAULT). It wasn't the drum & bass record she jokingly threatened back in 2019, but it was an album of cinematic proportions that threw back to Golden Age Hollywood, Broadway and the classic soul icons of the 1970s, all while keeping several steps ahead of the competition (tbh, she doesn't have any) and covering new emotional territory. —James Keith
---
1. Dave, 'We're All Alone In This Together'
M A S T E R P I E C E. —Joseph 'JP' Patterson