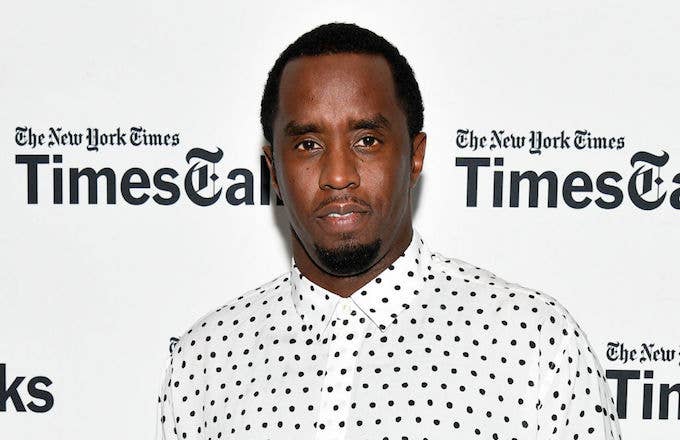 "It's my birthday," says Diddy, clad in a white customized NASA jumpsuit. "And I'm about to jump out of a plane. I always wanted to do it. Well no, I really didn't always want to do it but I started thinking about it this year, I wanted to do it in Dubai." Meanwhile, two of his costars in the video are seemingly tying his shoes during his monologue. "I said I'm going to do it for my birthday," he continues. "I'm going to jump out of a plane and attempt to land two houses away, in the backyard of the Playboy mansion."
You must be thinking, 'What does this have to do with politics?' Fear not, he ultimately gets to the larger message. "I'm living my best life, I'm going to tell you to make sure you vote."
He even gives Will Smith a little shout out while justifying his extreme sports excursion. "I wanted to do this before I saw Will Smith jump out of a plane, but he definitely gave me some inspiration after seeing him jump out but mine was already scheduled, so Will I don't want you to think I'm biting."
Diddy has been quite active on social media during this midterm campaign cycle, endorsing democrats Stacey Abrams for Governor of Georgia and Andrew Gillum for Governor of Florida. If progress and justice prevail, Abrams will be the first black female governor in the U.S.
Stacey Abrams is up against Brian Kemp, Georgia's Secretary of State and advocate of voter suppression targeting minorities. Kemp stated in a leaked conversation that he is "concerned" that Abrams' voter registration efforts have been effective. Abrams has won the endorsements of Oprah, Barack Obama, John Legend and now Diddy.
You can check where your nearest polling location is here: vote.org