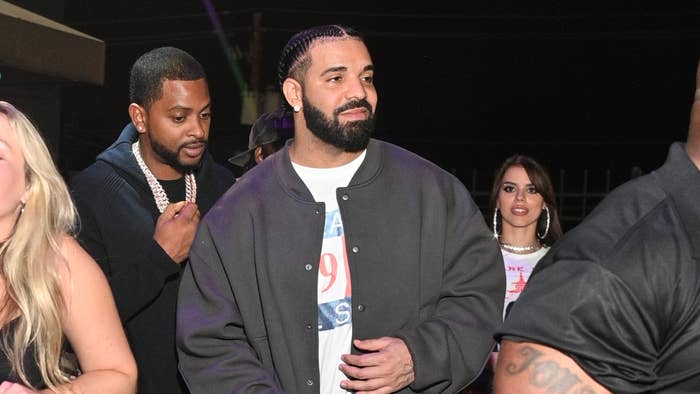 It was a rainy night at an Atlanta nightclub as soon as Drake arrived.
While the Her Loss rapper was in Atlanta for his It's All a Blur Tour, he made it a point to stop by the Onyx Gentleman's Club on Tuesday night (Sept. 26). Armed with a bin full of stacks of cash, Drizzy was ready to make it an unforgettable night at the club.
Even though the origins of "making it rain" have been debated lately, Drake's plastic bin reportedly contained $250,000, according to the New York Post.