telfar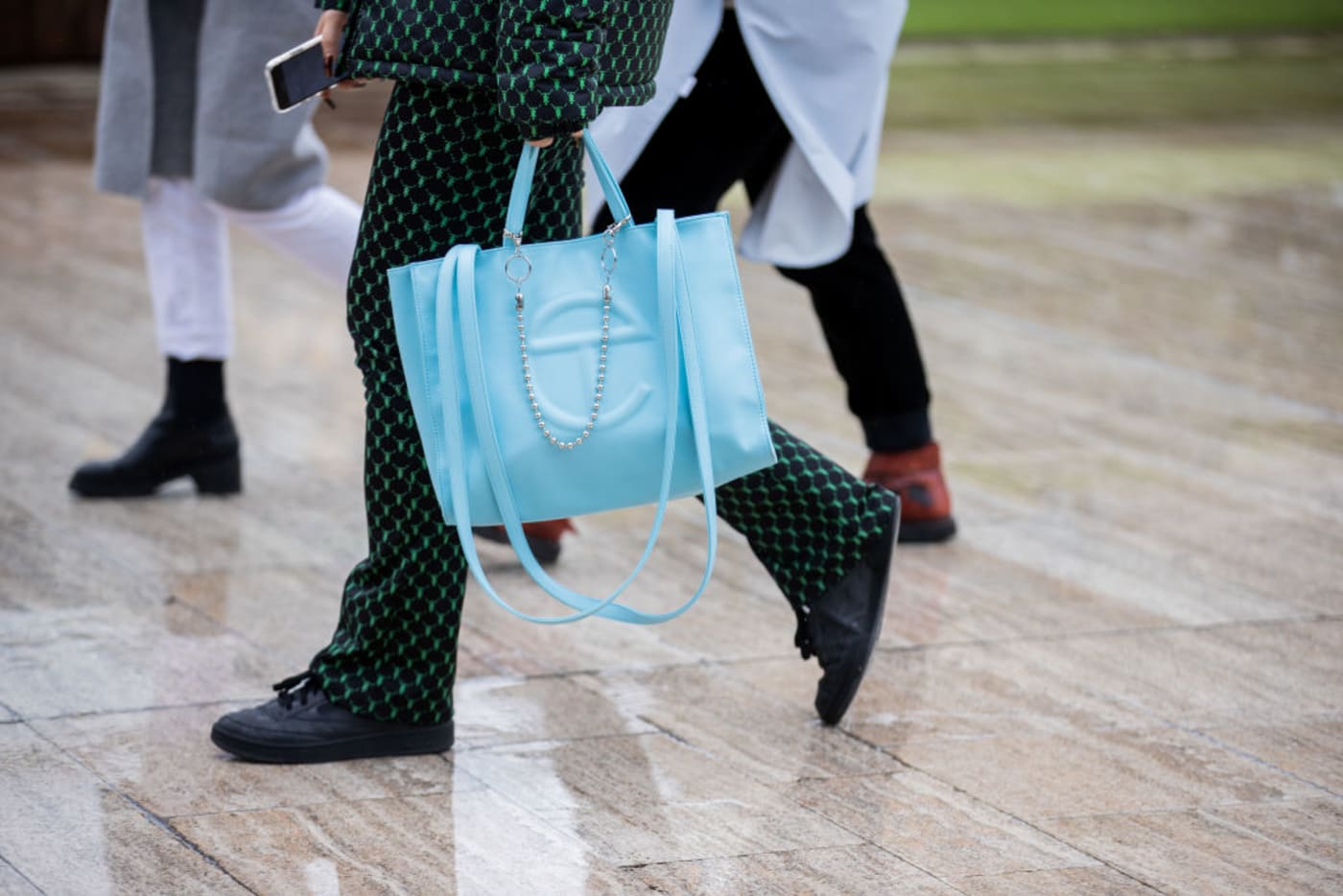 Designer Telfar Clemens, a New York native, launched his eponymous unisex brand Telfar in 2005. Known as a creative among peers, Clemens, a Liberian-American, is also an advocate for inclusivity and sought to create a fashion line "for everyone." 
Telfar is probably best known for its highly coveted shopping bags, which sell out in minutes, effectively shutting down the site and leaving everyone who didn't cop to eagerly await the next release. The brand has since instituted its Bag Security Program—a pre-order initiative that gives customers 24 hours to order any bag they want—to ensure Telfar can meet its growing demand. The Telfar bag has many high-profile fans, including Oprah Winfrey, Swae Lee, Dua Lipa, and Alexandria Ocasio-Cortez. The shopping bag has become colloquially known as the "Bushwick Bag." At the 2020 CFDA Awards, Clemens was named Accessories Designer of the Year.
 Telfar designed outfits for Solange's 2017 performance of "An Ode To" at New York City's Guggenheim Museum. In 2019, the Black-owned business redesigned uniforms for White Castle, marking the chain's 100th anniversary. It launched a capsule alongside the brand, with all proceeds going toward bail funds for teens on Rikers Island. 
In 2019, Telfar held an exclusive event at Irving Plaza during New York Fashion Week to celebrate Black History Month. The show featured 1,000 guests, a mosh pit for models, and performances, including one by Clemens himself. 
The following year, the announced a collaboration with Gap, which was postponed indefinitely due to the COVID-19 pandemic. Currently, Telfar is collaborating with Ugg for a Spring/Summer drop, following the success of the 2020 Telfar bag and Ugg collaboration. The collection will feature unisex briefs, dual-logo T-shirts, and a new take on the Ugg boot. And Telfar will design Liberia's new Olympic uniforms.