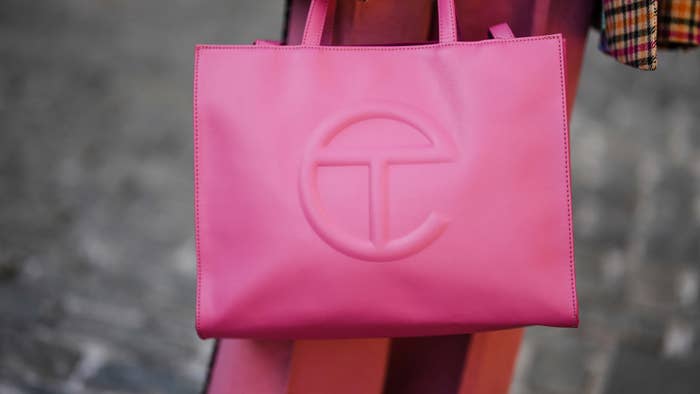 Later this month, Telfar will launch the fifth edition of its Bag Security Program, but it will be the last time the highly sought-after brand will offer the pre-order service.
On June 16 through June 18, Telfar is offering shoppers the final opportunity to pre-order any of its bags in any colorway or size and have it custom-made for them. The brand has confirmed it will be the "last ever" edition of the program, which launched in 2020 in an effort to help people get their hands on Telfar bags without worrying about showing up in time for a stressful drop.
Telfar is promising that this edition will also offer the fastest-ever delivery, with orders shipping as soon as June 26 and as late as August 31.
The Bag Security Program is coming to an end as the brand seeks alternative ways to offer its hyped products outside of the traditional drop model that has followed high-fashion and streetwear over the past decade. In addition, Telfar plans to open a number of physical stores next year.
"Bag security changed our lives and changed fashion. NY literally looks different—and we were able to leave the fashion system. We literally do exactly what we want as a company. That's exactly what we are doing by moving on from it, too," said Telfar founder and designer Telfar Clemens. "We want people to be able to get our bags — but also for people who get our bags to GET US. Otherwise what is it? So we want to make it both easier and harder. Because it's never been about money. So it better be about something."