saweetie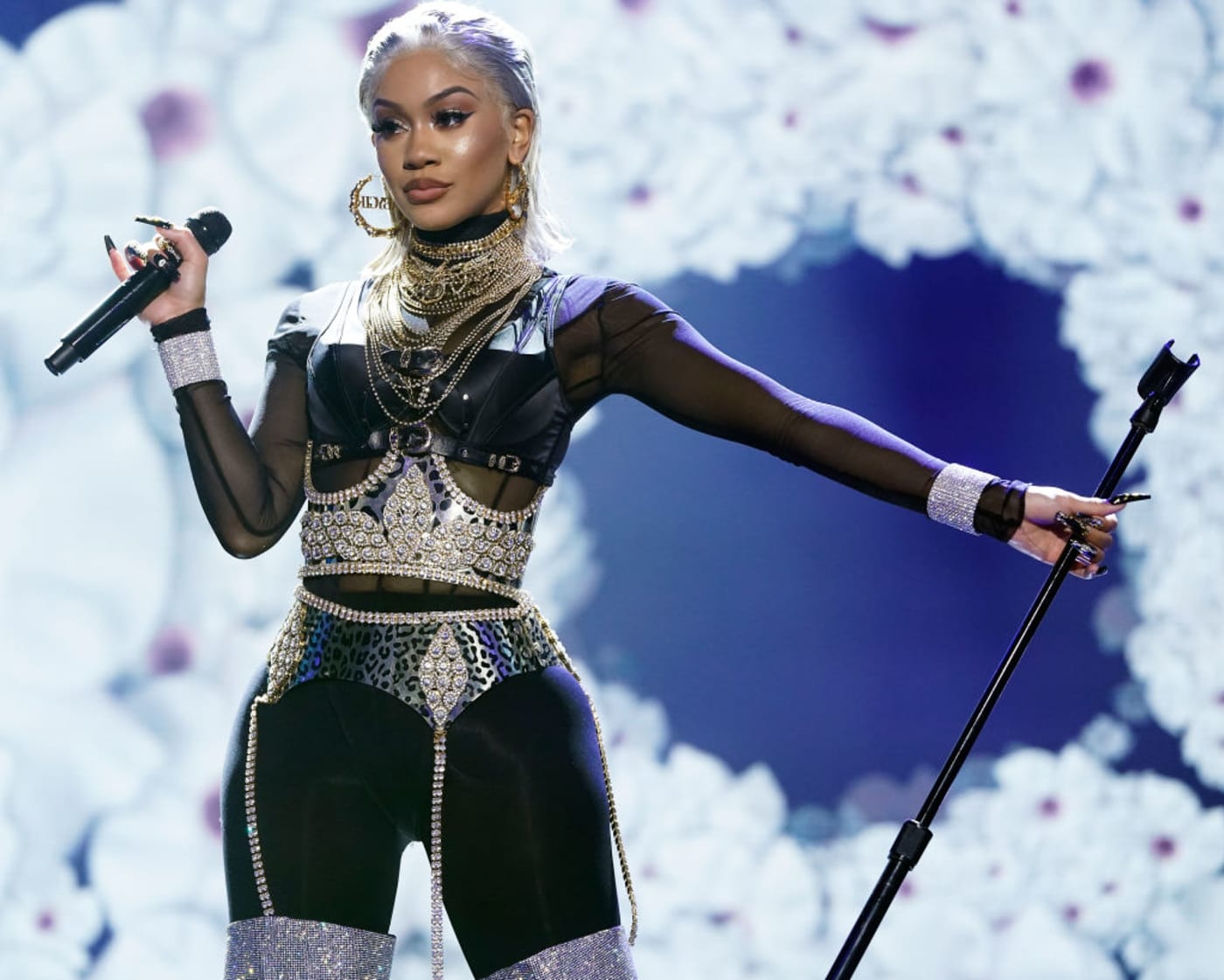 Saweetie has been able to utilize her knowledge of old-school aesthetics mixed with a new-school sound to drake her claim at rap superstardom. Born Diamonté Quiava Valentin Harper in Hayward, California, the rapper initially attended San Diego State University before transferring to the University of Southern California. She obtained her Bachelors of Arts and Communications. After college, Saweetie began taking rap more seriously, posting short cyphers on Instagram over different throwback beats. It would be her verse over Khia's "My Neck, My Back(Lick It)," "Icy Girl," that earned Saweetie a major breakout moment.
"Icy Girl" helped put Saweetie on the map, with people across the country taking the streets and memorizing its catchy lyrics and earworm of a hook. Making the most of this buzz, Saweetie made a series of short music videos for other songs and was eventually featured in a Fenty Beauty commercial that aired during the 2018 Super Bowl. "Icy Girl" was certified Gold, and Saweetie dropped her debut EP, High Maintenance, in 2018.
From there, Saweetie dropped her second EP, Icy, which featured another viral track, "My Type." Produced by London on da Track and sampling Petey Pablo's "Freek-a-Leek," this song and accompanying music video would send Saweetie to the stratosphere. "My Type" gave Saweetie her first Billboard Hot 100 placement, peaking at No. 21, and she used that as a runway to go even further in rap. She would go on to drop "Tap In," sampling Bay Area legend Too Short's "Blow the Whistle," which acted as the lead single for her upcoming debut album Pretty Bitch Music. The next single, "Back to the Streets," featuring Jhene Aiko, was the second single, and her ultra-popular "Best Friend" featuring Doja Cat the third. As she prepares to release her debut album, Saweetie has created viral moments off her respect for hip-hop history and her ability to add to it.