Megan Thee Stallion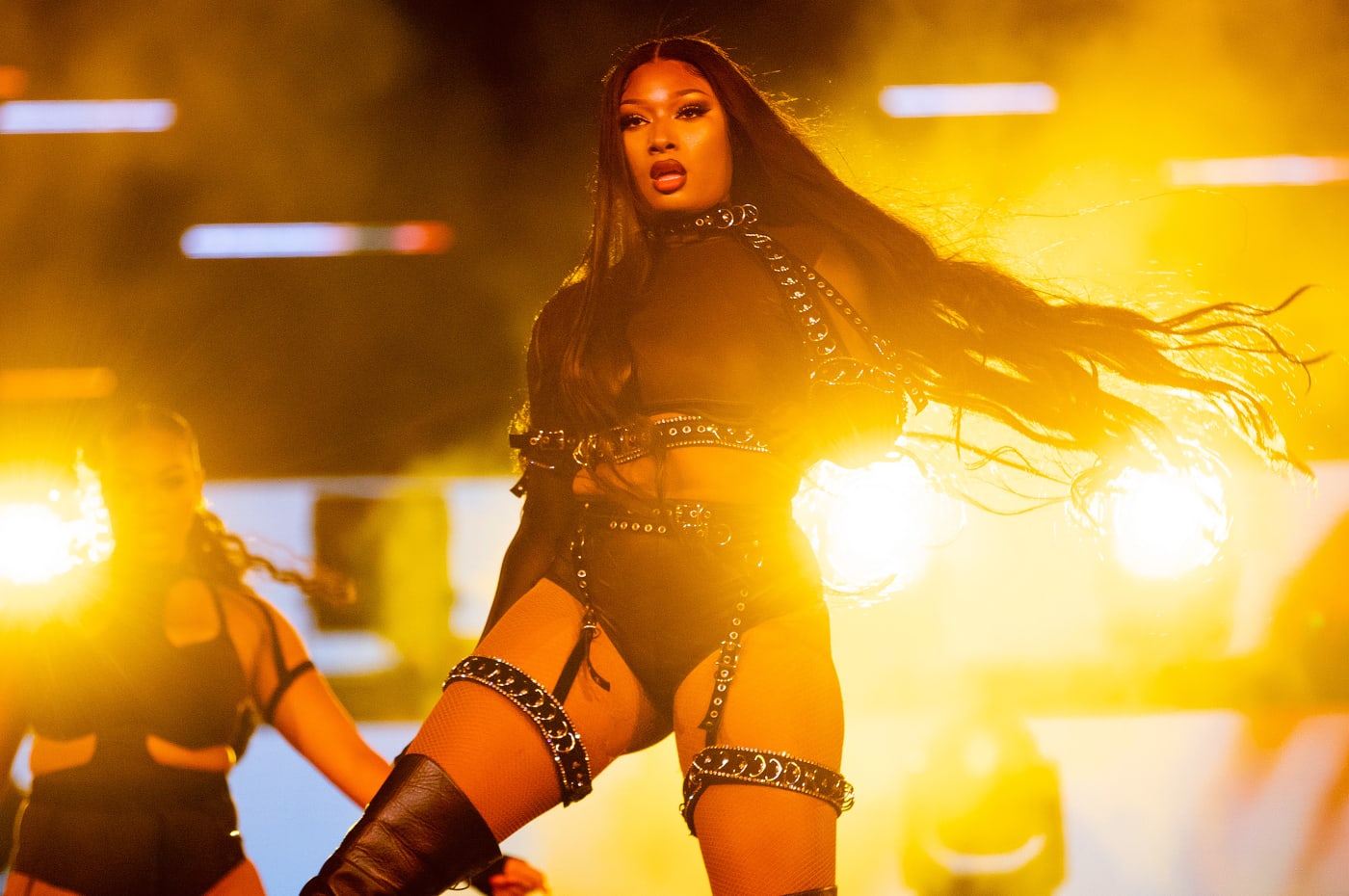 Houston native Megan Thee Stallion is rap's certified Hot Girl, and there's no chance she's giving up that title any time soon. The Texas-born rapper first hit the scene in 2013 after she amassed a large social media presence by posting videos of her freestyles and cyphers on Instagram. From there, Megan Thee Stallion dropped mixtapes like Like A Stallion, Rich Ratchet, and Megan Mix. She landed deals with both 1501 Entertainment and 300 Entertainment, and released her career-making EP, Tina Snow, in 2018. The EP, named after her alter ego, helped catapult the rapper to stardom.
Throughout her career in hip-hop, Megan has focused on women's empowerment in her discography. In 2019, she dropped "Hot Girl Summer" featuring Nicki Minaj and Ty Dolla $ign, which became an anthem for confident women doing what they want. In 2020, she climbed to the top of the charts with two mega hit singles: "WAP," a Cardi B original, and "Savage Remix," featuring the OG Hot Girl, Beyoncé. Both songs follow the subject matter of celebrating women, especially Black women, in a society that neglects them. This topic proved to be triggering for notable Republicans, due to the sex-positive lyrics and music video. And, of course, it picked up momentum from the viral TikTok dance that closely followed the song's release. 
In 2020, Megan made headlines when reports of an alleged shooting involving Tory Lanez surfaced in July. During an Instagram Live session, Megan alleged the Canadian rapper shot at her feet as she was exiting the car he was driving, wounding her in the process. In October, Lanez was charged in the shooting of Megan, and faces a maximum sentence of almost 23 years. 
Since the incident, Megan Thee Stallion has been more outspoken than ever about the treatment of Black women. During her performance on Saturday Night Live, she shared a powerful message with the audience. "We need to protect our Black women and love our Black women," she said. "Because at the end of the day, we need our Black women." Following this performance, Megan penned an Op-Ed for the New York Times about the importance of protecting Black women, and giving them the space to speak their minds.