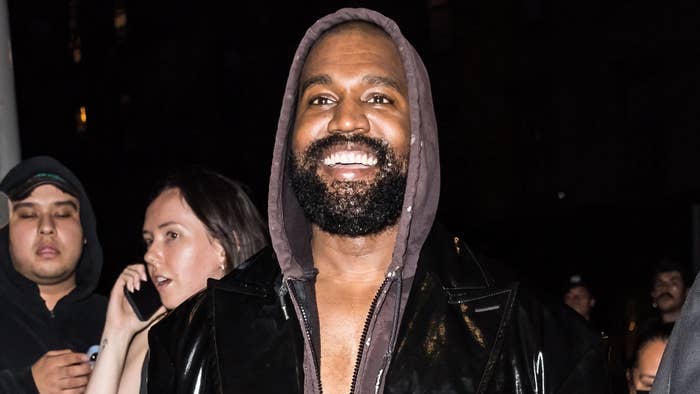 The battle has just begun.
Amid continued coverage of his ongoing fallout with Gap and Adidas, the artist formerly known as Kanye West has shared a breakdown of restrictions on Yeezy standalone activities, complete with a brief note asserting that his fight isn't yet complete.
"Welp I guess the war's not over," Ye said when sharing the drafted document, which is pictured as stating in part that "neither Yeezy nor Ye may use, wear, sponsor, promote, market, advertise, endorse, design, manufacture, license, sell, or provide consulting services with respect to any of the following products under the Yeezy Trademarks or Ye's likeness or any other identifiable attribute, feature, or indica of Ye."
The subsequent list of restrictions encompasses a wide range of products, spanning from casual footwear to lifestyle accessories. Also mentioned among the categories of "restricted" footwear, apparel, and accessories are "apparel which uses design that copy or resemble any designs used for Yeezy by adidas or Yeezy Gap products."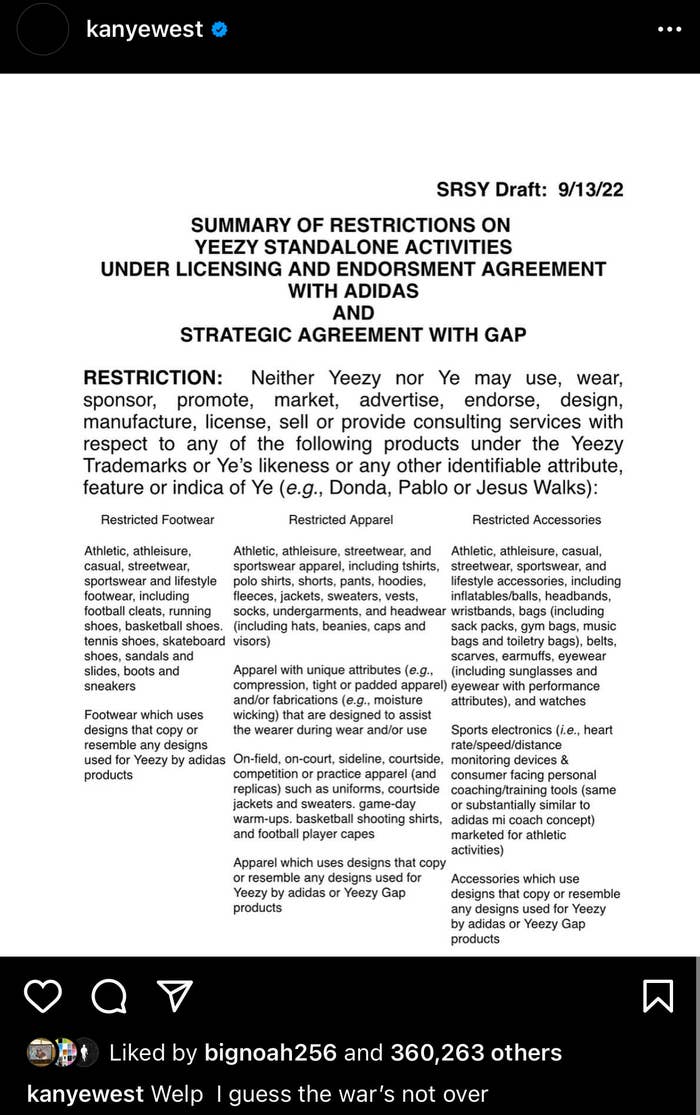 In subsequent posts late Sunday, both featuring a screenshot of a list of Gap Inc.'s Board of Directors, Ye specifically called out current Gap CEO Bob Martin (Ye previously named Martin on IG earlier this year) . According to Ye, Martin called him and said they were "amicably ending" their deal together. Now, however, Ye says he "can't do a fashion show" despite the fact that Gap will continue to sell his pieces. The show in question is YZYSZN9, which is stated in the other post to be slated for Oct. 3 in Paris. Per Ye, "magically" zero production companies have agreed to produce the show.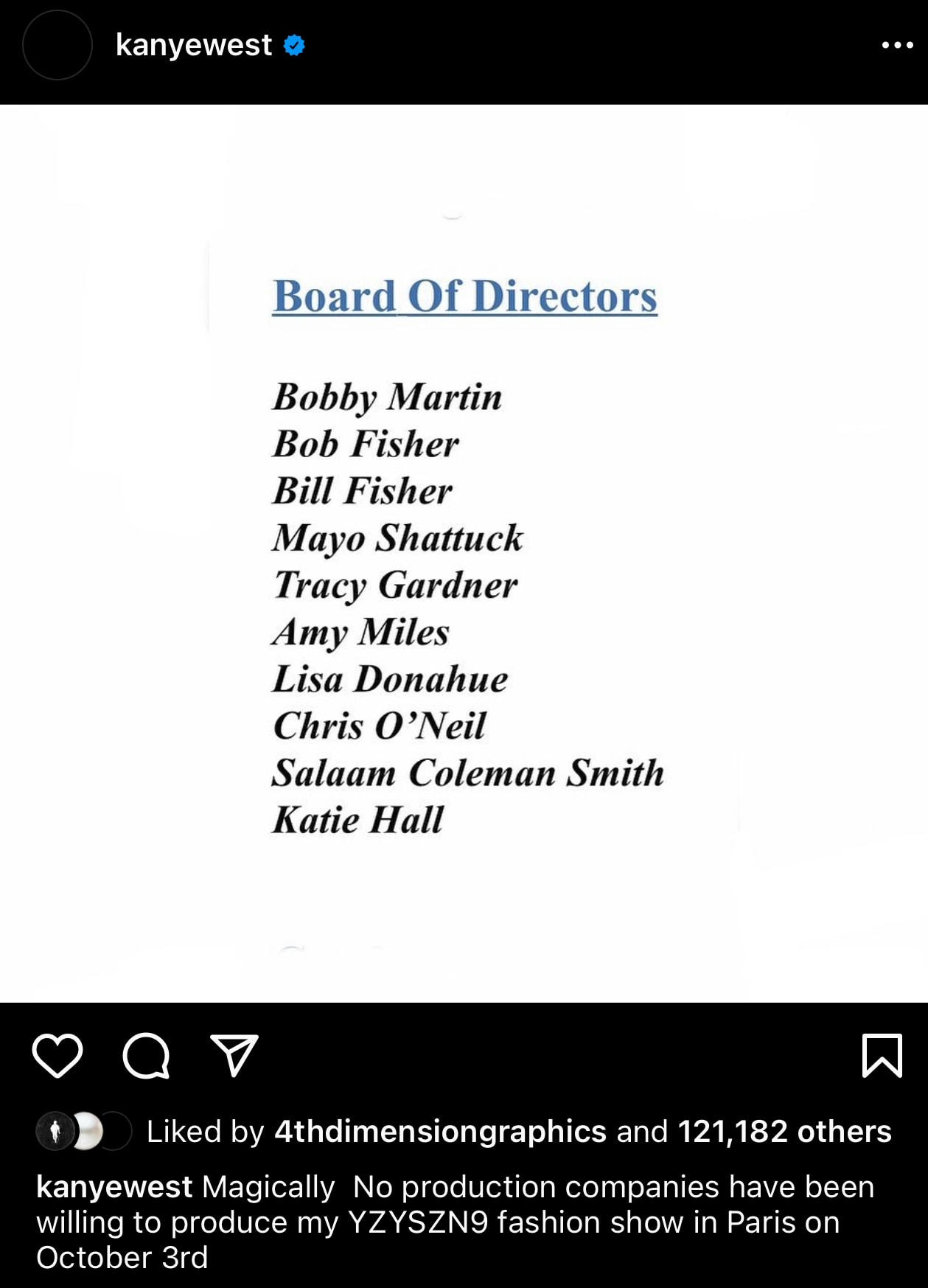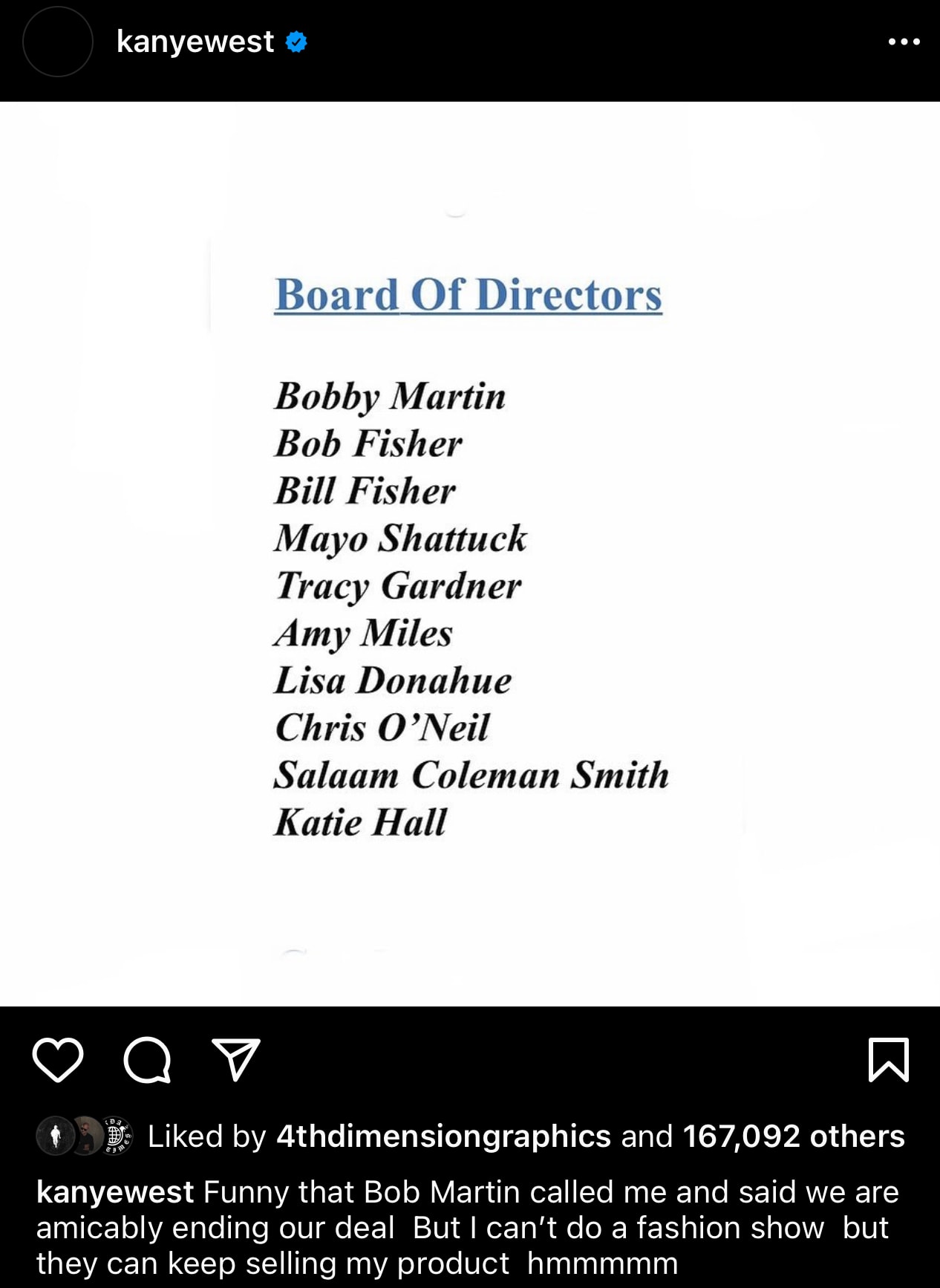 When first announced in 2020, Ye and Gap's Yeezy Gap partnership was expected to span a decade. In recent days, however, the relationship has come to a public and much-discussed halt. According to lawyer Nicholas Gravante Jr., per the New York Times, Ye was left with "no choice but to terminate the agreement."
In August, Ye's legal team is reported to have sent a breach-of-contract notice to the company. Points of contention here include Gap allegedly having come up short on their part of the larger deal, including the opening of full-scale stores centered around Yeezy pieces.
As of last week, Yeezy Gap Engineered by Balenciaga was believed to not be seeing any impact over the dissolution of Ye and Gap's relationship, as—again per the Times—the creative exploration between Ye and Demna falls under a separate contract.