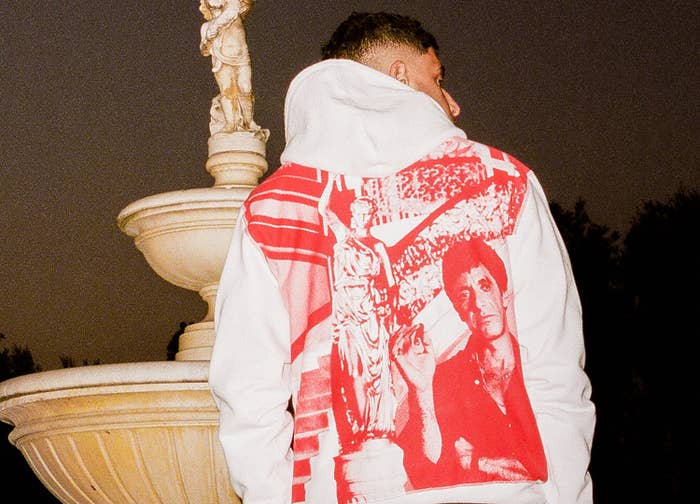 October's Very Own is back with another one of their iconic collabs. 
This time, the Drake-owned lifestyle brand has teamed up with Universal Pictures to celebrate iconic gangster flickScarfaceas part of their Spring/Summer 2022 line with a three-piece capsule collection. 
The collection launched Friday at noon, and includes a hoodie, crewneck, and T-shirt with Scarface graphics, all available in multiple colours.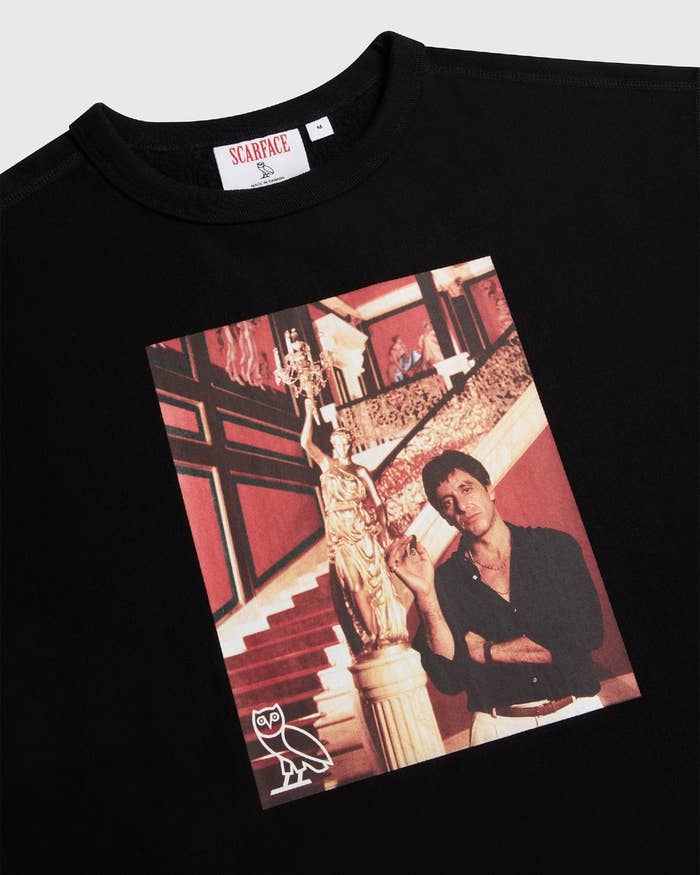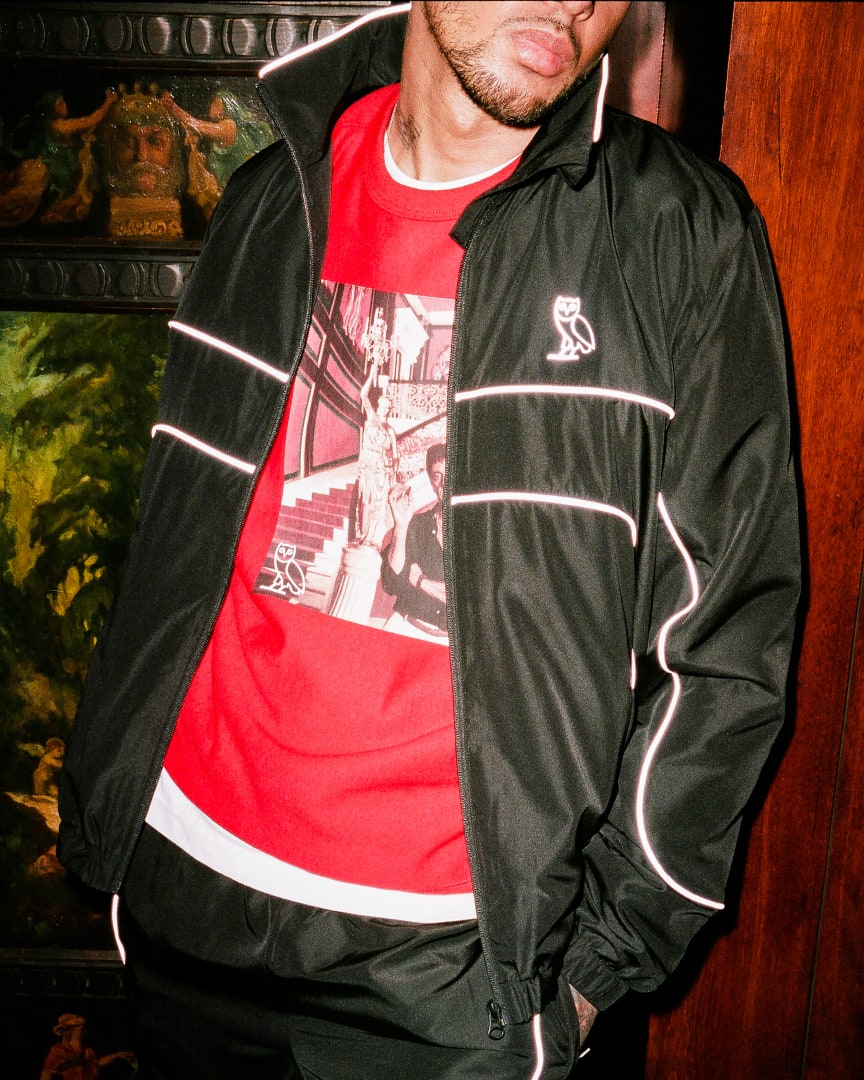 Originally released in 1983, Scarface follows the story of Cuban refugee Tony Montana (played by Al Pacino) as he grows to become the biggest drug lord in Florida, controlling all the cocaine coming in through Miami. 
It comes as no surprise that OVO would want to collab on this, considering Drake is an obvious Scarface fan himself. He's referenced the film multiple times in his music, including his feature on Future's track "Tony Montana" and his "Who put this shit together?" line on "Sicko Mode."
The collection is available both in-store and online on the OVO website.