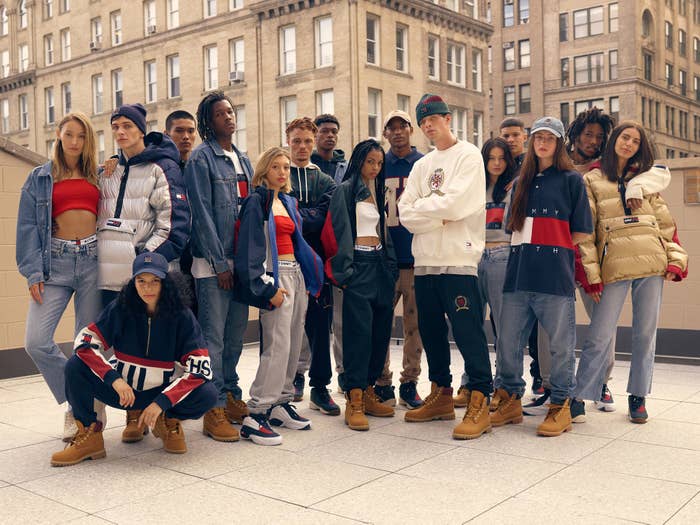 Ronnie Fieg hates the word collab. "It's watered down," he told Complex in 2014. This was seven years after he embarked on his first brand partnership with Asics, through his job at David Z, and helped revive the Asics Gel Lyte III sneaker. Initially, Fieg was known for working with sneaker brands and bringing new energy to heritage styles, but as he's built out the Kith clothing line, his apparel partnerships have become a focus. Whether he's working with Versace, Russell Athletic, or Bergdorf Goodman, Fieg has a way with embracing the classics but making them his own and marketing these brands for a younger audience. This was made even more apparent last week at his 4th fashion show, Kith Air, which took place at Cipriani in downtown New York and featured co-branded product with brands including Disney, Rhude, Ksubi, Def Jam, and 4Dimension. But before that product drops, we look back on Kith's 10 best apparel collaborations. 
10. Kith x Levi's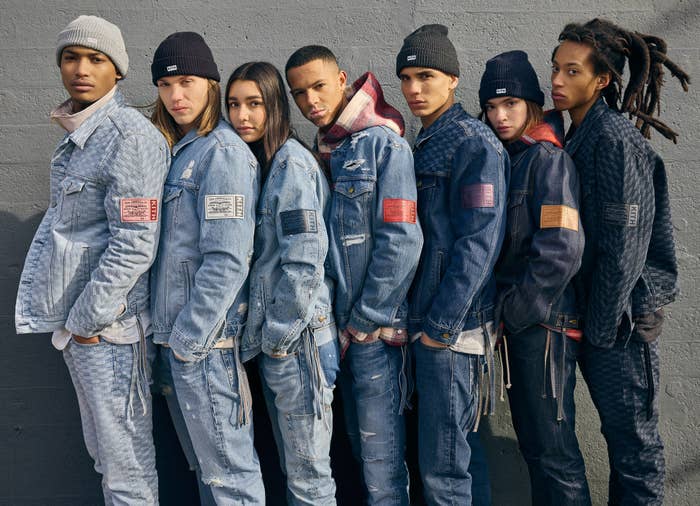 For the Kith x Levi's collab, which dropped in December 2018, Fieg presented a completely new interpretation of the denim brand's signature silhouettes. The line included trucker jackets and 501 ST jeans laser monogrammed with Kith's logo. And in keeping with rethinking the way brands present their logo, Fieg added a Kith x Levi's patch on the sleeve of each jacket that came in different colors. The launch coincided with a Levi's customization pop-up within Kith's SoHo store where shoppers could add patches and embroidery to the pieces or airbrush them. As opposed to just throwing his logo on something, he offered an interactive brand experience. Kith apparel isn't as valuable on the resale market as Supreme, but a trucker jacket from this collection, which originally retailed for $295, sold on Stockx for $430. 
9. Kith x Adidas Soccer Collection 3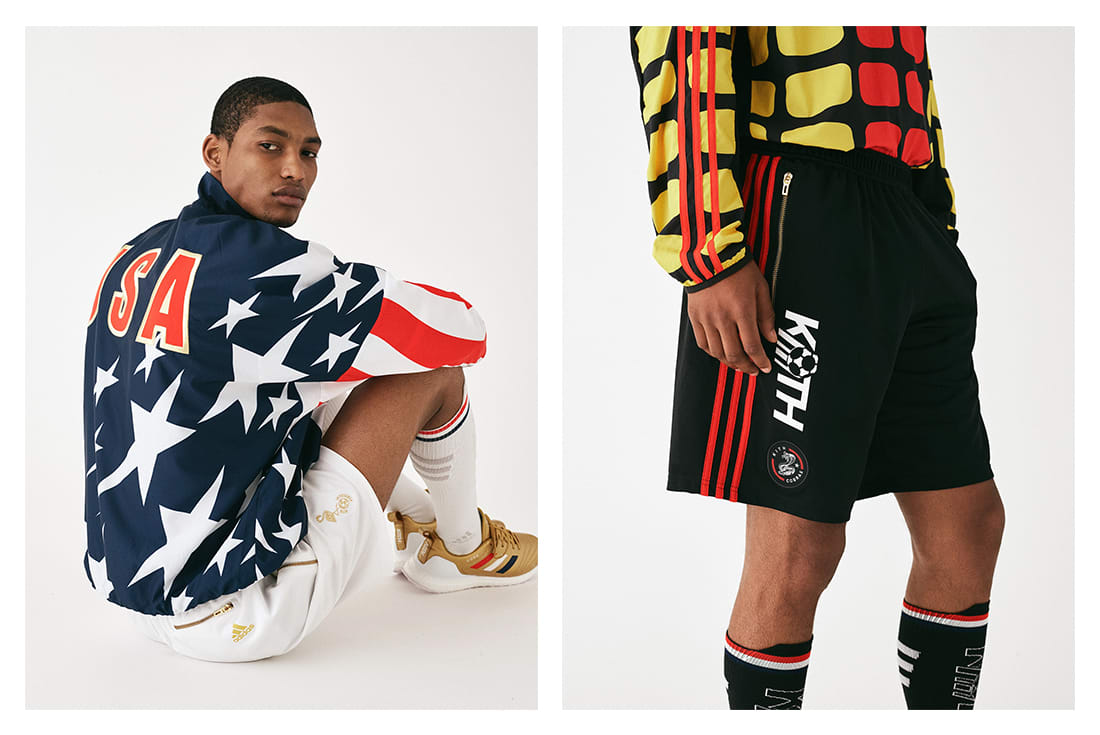 When Kith began its partnership with Adidas Soccer in 2016 they sought to create soccer gear that could be worn on and off the pitch. The first couple of collections weren't bad, but the graphic patriotic designs in the third collection, which dropped in June 2018, were more memorable. The line included tracksuits with gold Kith and Adidas branding and mismatched three stripe color combinations, an interesting and bold choice, along with jerseys and soccer shorts updated with camo prints, gold foil Kith box logos, and a geometric print. Soccer isnt the coolest Adidas category, but Fieg keeps true to the sport and infuses it with a touch of streetwear. 
What also made this partnership standout were the soccer club jerseys Kith designed for the Miami Flamingos, the LA Rays, and the New York Cobras that each had their own distinct feel. Fieg is dedicated to 360 degree collaborations that influence a category and go beyond the clothes.
8. Kith x Columbia Sportswear Bugaboo Jacket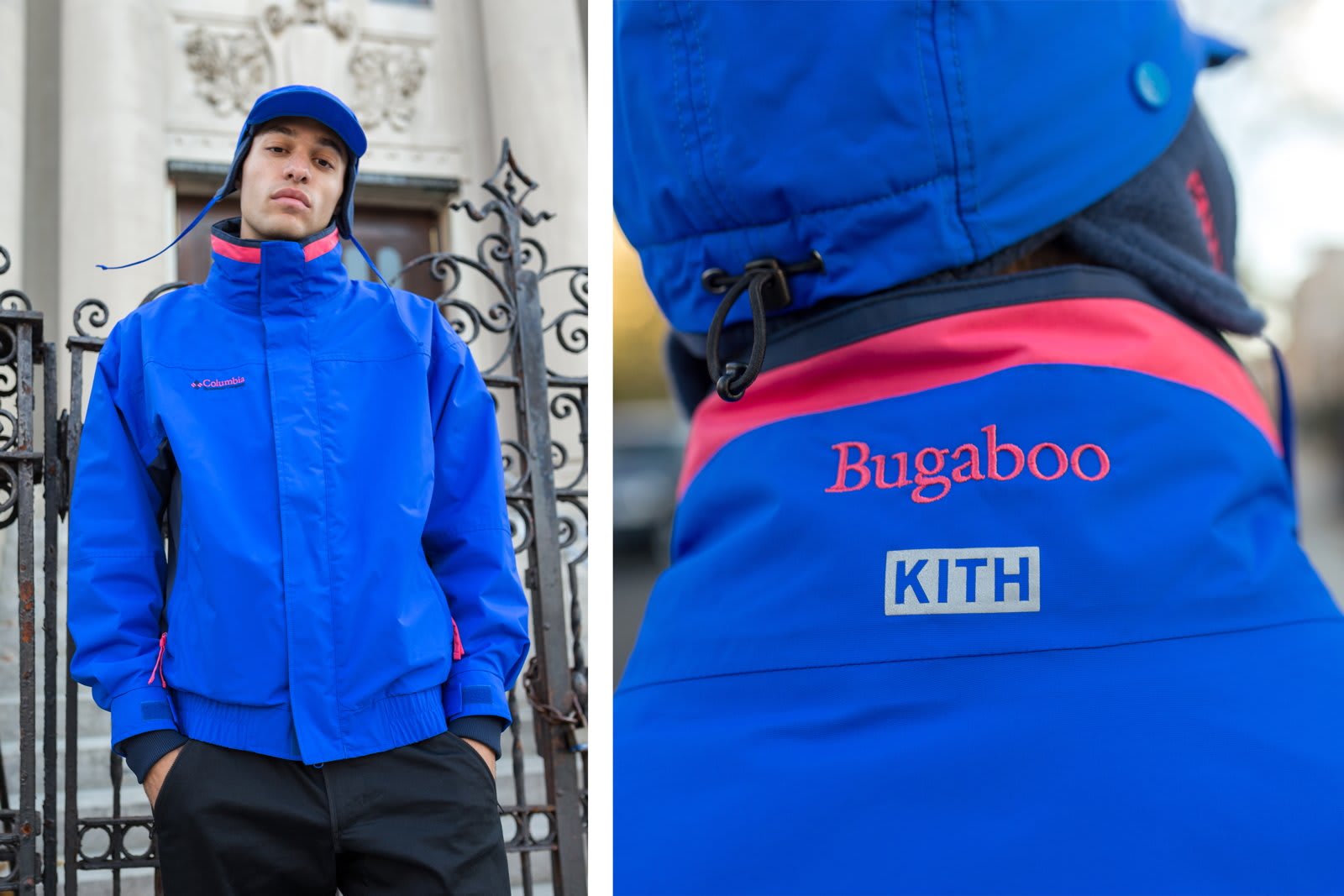 Over the last few years, Kith has collaborated with Columbia Sportswear numerous times, but its first partnership, the revival of the Bugaboo ski jacket that was released in 2015, is its best. Fieg understands the silhouettes that will resonate with the market—probably more so than the actual brand does—and this partnership embodies that. Columbia Sportswear originally designed the jacket for skiing, but it became a New York City staple in the late '80s. What makes this piece one of Kith's top 10 apparel collabs is that Fieg used restraint, keeping it very close to its original design from 1986 and maintaining Columbia's patented 3-in-1 interchange system that provided three different jackets that could be worn in different climates. Fieg added Kith co-branding to the coat along with two-way zipper closures and produced it in three different colorways including the original blue and pink style. The line also reintroduced the Bugaboo hat and gloves. We see Fieg using his market knowledge and bringing more eyes to a sleepy brand. We assume the collab was succesful since he's gone on to produce more capsules with Columbia Sportswear. 
7. Kith x Russell Athletic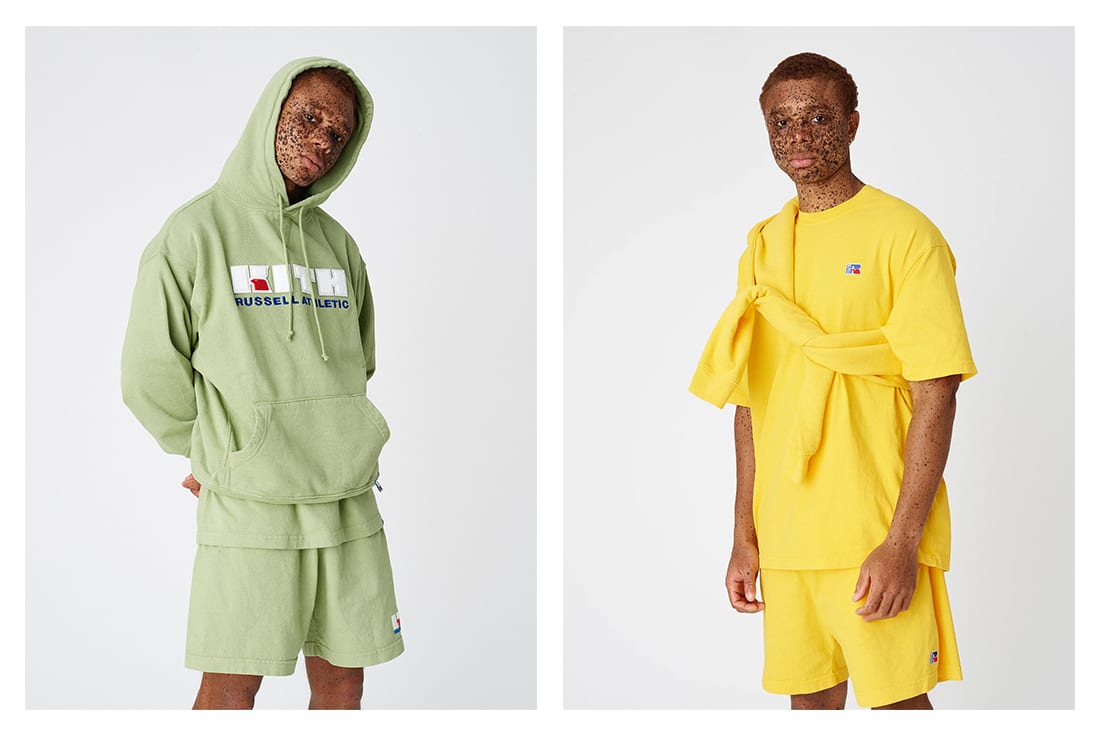 What sets Kith product apart from other streetwear brands is its premium quality and attention to detail. The Kith x Russell Athletic collab, which was released this past April, is one of the best examples of this. The Kith team developed a 14 oz cotton fleece made in the U.S. Fieg looked to color swatches in old Russell catalogs to inform the diverse palette that ranged from chartreuse to cherry red to Kelly green. Kith did incorporate its logo into Russell's "R" patch, but what we liked about this capsule was that the branding was mostly minimal for this assortment of fleece crewnecks, hoodies, sweatpants, sweat shorts and T-shirts. Although the collection included over 96 styles, Kith limited each silhouette to 100 units and offered an exclusive color palette for each of its stores. Fieg made basic sweatshirts and cotton T-shirts feel special and limited. Over the past few years Russell has worked with streetwear designers including Rhude's Rhuigi Villaseñor and Visitors On Earth's Tracey Mills. While these collabs were strong, the Kith partnership had more impact thanks to the marketing and its presence in Kith's stores across the U.S.
6. Kith x Coca-Cola Collection 4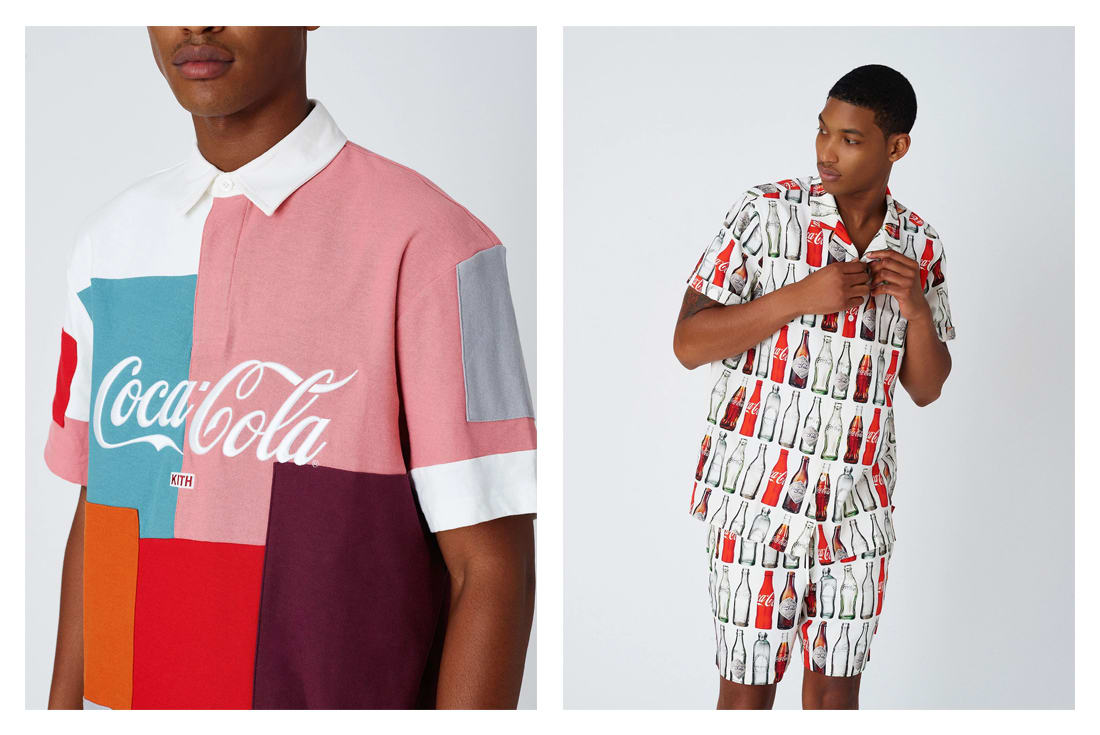 When working with a big corporate company like Coca-Cola that's not an apparel or fashion company, it's easy for the product to look cheezy and cheap. But Fieg has designed items that feel like true ready-to-wear with a close attention to detail. Since the inaugural collaboration between Kith and Coca-Cola in the fall/winter of 2016 to now, each iteration gets better and presents something new. But for the Season 4 collection, which was released this past August and inspired by Hawaii, Fieg played with color, added new dimensions to both the Kith and Coca-Cola logo, and presented a full lifestyle assortment. Fieg unearthed Coca Cola's classic rugby, a popular piece back in the '80s, and re-imagined it with patchwork details. Basketball shorts featured a mix of Hawaiian floral prints merged with Kith and Coca-Cola logos and a Hawaiian shirt and short set that was updated with images of different Coca-Cola bottles. Being that the line was influenced by Hawaii, Kith opened a pop-up shop at the Royal Hawaiian Center in Waikiki and hosted a surf competition. Instead of designing basic merch for this big partner, which many streetwear brands are inclned to do, Fieg offered an entire wardrobe and coupled that with an activation in a new region. He was able to test the market on another company's dime. 
5. Kith x Tommy Hilfiger Collection 1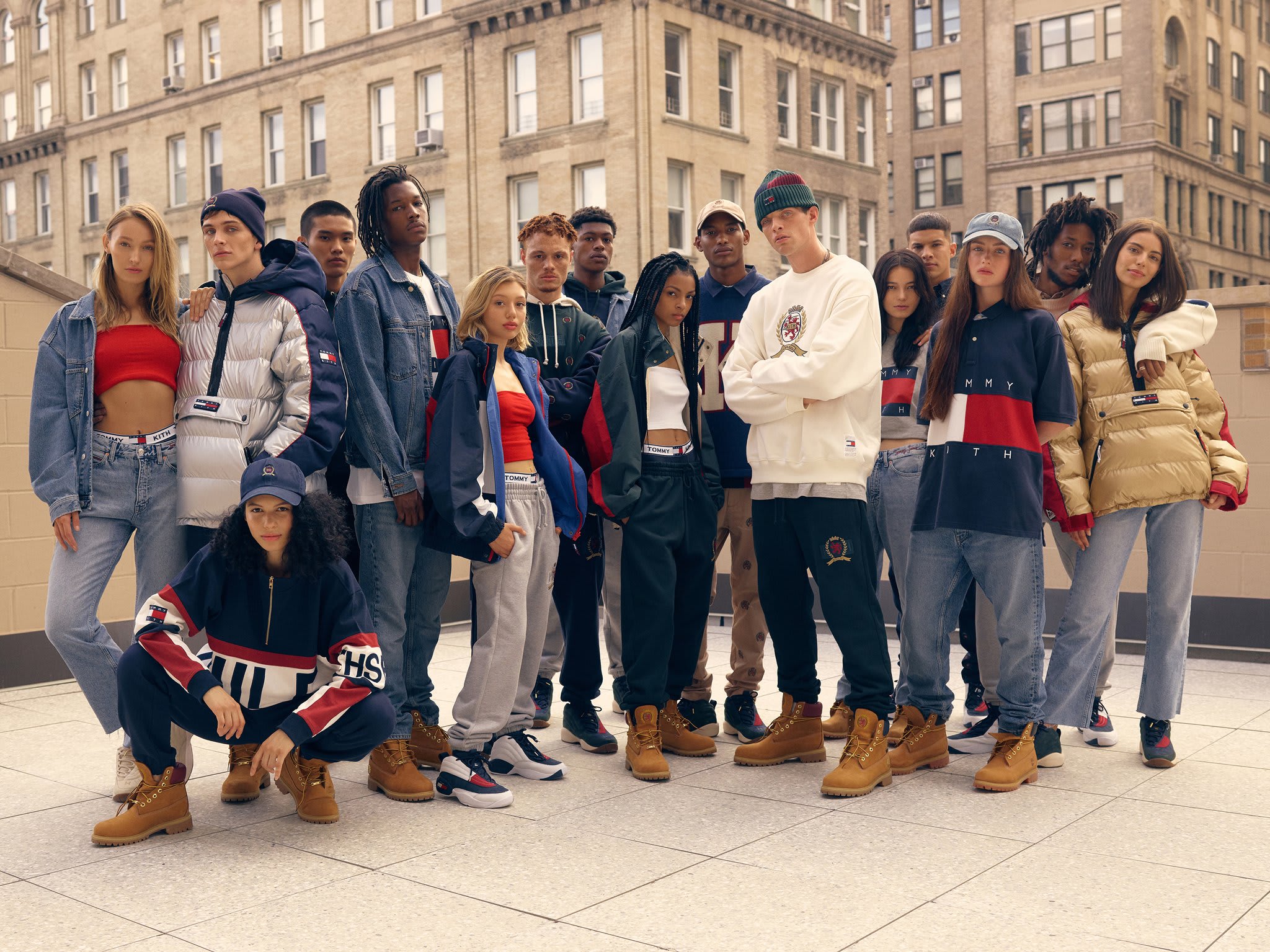 Fieg has been a strong supporter of Tommy Hilfiger since he was a teenager, so it only made sense that he worked with the legendary designer. Unlike Polo, Hilfiger has embraced rappers and entertainers who wear his pieces and understood the impact they've had on his brand, making the Kith partnership all the more significant. 

Unveiled during Kith's third annual fashion show Kith Park in a classroom setting, the collab showcased subtle changes to classic Hilfiger designs. The Tommy red, white, and blue box logo was altered with Kith branding that was used on denim jackets and puffer coats. In a conversation Fieg had with Tommy Hilfiger, they discussed how a brand's value should not be determined by a logo, but instead by how it can deliver on the intangibles that add value beyond what you paid for. Kith and Tommy provided that with high quality sweat suits, Polos, and sailing jackets. This collection led to another assortment for Spring 2019. Fieg not only presented strong product, but he told a story that bridged the gap between himself and Hilfiger in a meaningful way. 
4. Kith x Nike 'Take Flight' Collection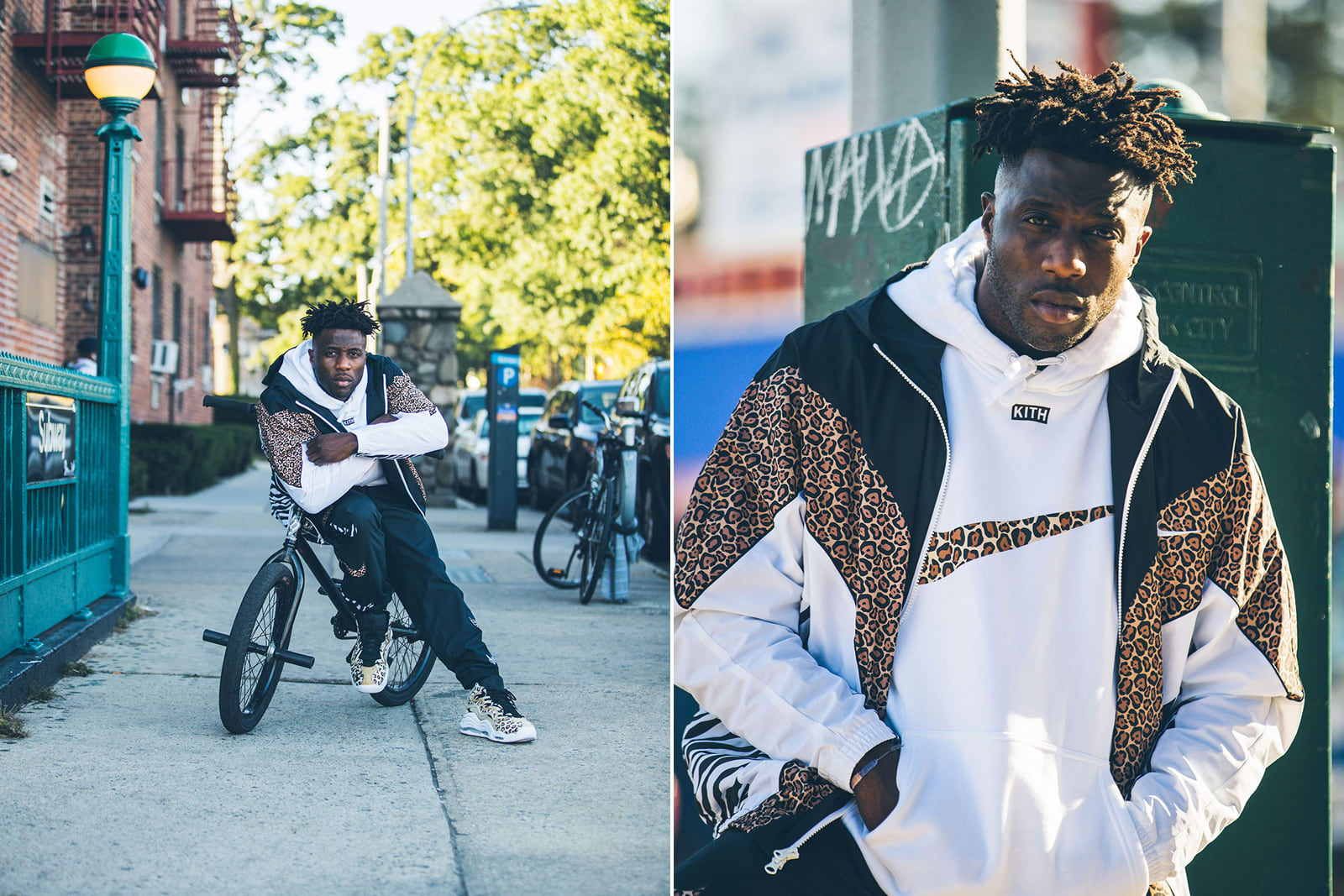 For Kith's Fall 2017 collaboration with sportswear brand Nike, Fieg was inspired by his childhood spent riding bikes around Queens and wearing Uptempos with his friends while everyone else was wearing Air Jordans. The assortment included the Air Pippen I along with classic Nike track jackets reimagined with a leopard print across the chest and leopard print Nike swoosh's placed down the track pants. He changed Nike's "Just Do It" moniker to "Just Us," a Kith tagline, on T-shirts.  And keeping with Kith's cozy aesthetic, this collection included a Nike tech jacket with fleece lining. It's not often you see Nike allowing someone to change its failproof marketing message "Just Do It." This partnership showed how much the brand trusts Fieg and his influence in streetwear. 
In another smart, high impact roll-out, Fieg debuted the collection with surprise appearances from Lebron James and Scottie Pippen, who wore pieces from the assortment. This collab embraced retro 90's Nike apparel without losing the Kith touch. And those cameos from legendary NBA stars spoke to how relevant and popular the Kith brand is. 
3. Kith x Mitchell & Ness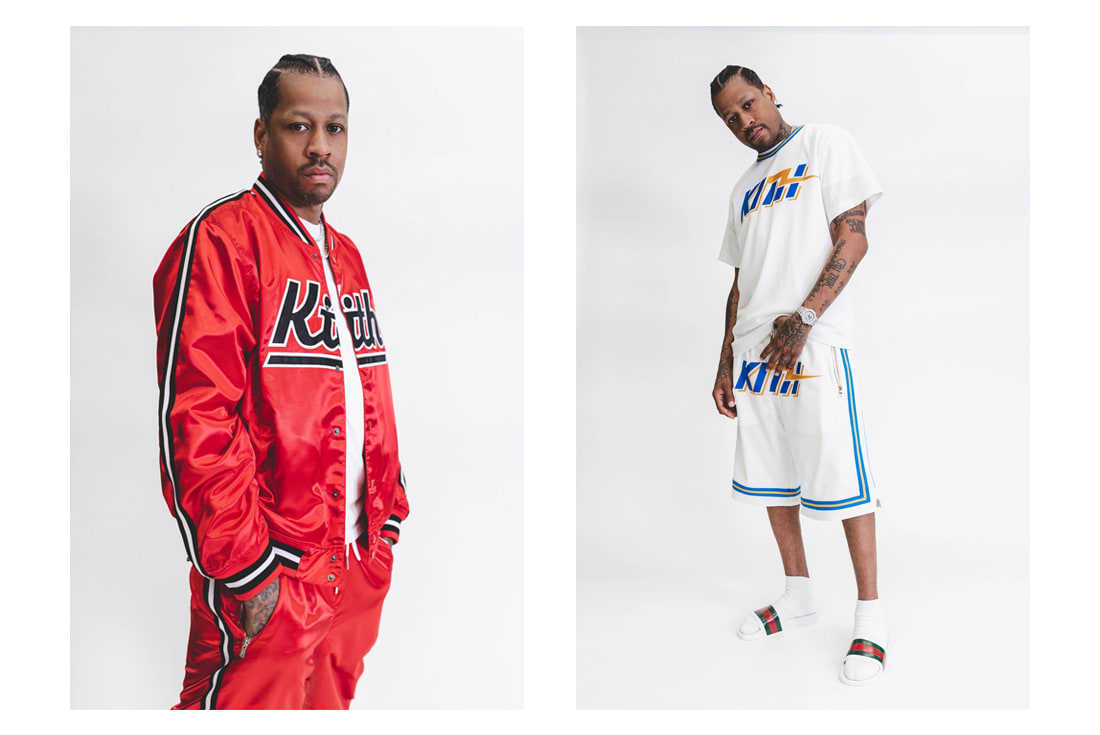 It's not easy to get retired NBA Hall of Famer  Allen Iverson to co-sign what anyone is doing. It has to be authentic and good for him to participate. So when Iverson, whose name holds more weight than both Kith and Mitchell & Ness, popped up in the lookbook for the collaborative collection, which dropped May 2018, it was clear that the star believed in the product and Fieg. That was a win, but so was the collection, which presented a more sophisticated take on retro sportswear. The line was broken up into seven different colorways that paid homage to major sports teams based in cities where Kith also has a flagship, once again making sportswear feel limited and special. The New York Knicks inspired capsule, for example, included orange and blue basketball shorts with oversized Kith branding on each leg. The line also included satin warm-up jackets and pants and mesh T-shirts. Mitchell & Ness is no stranger to collaborating with people within the streetwear space, but Fieg makes each collection a moment rather than just an opportunity to drop product. 
2. Kith x Bergdorf Goodman Collection 2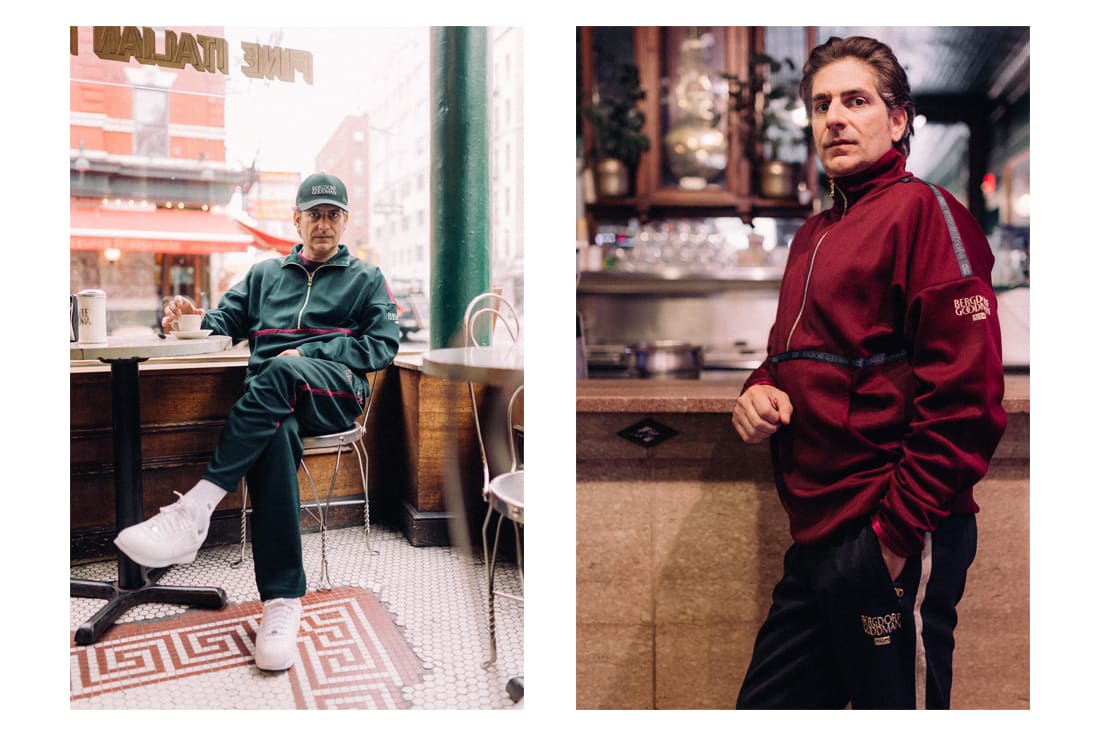 Luxury didn't always embrace streetwear, and if it did it was in the form of copying rather than working directly with these brands. So the idea that Bergdorf Goodman, a storied luxury retailer based in New York that sells brands like Gucci, Prada, and Rick Owens, asked Fieg to set up a Kith store within its shop, shows where Kith has ascended to over the last few years—the brand also has pop-ups within Selfridges, Hirshleifers, and a store inside Fred Segal in Los Angeles. Fieg has been able to leverage his brand's popularity into prime real estate inside longstanding luxury shops. 
Now in its fifth season, Kith's partnership with Bergdorf Goodman could have been unaligned, but so far the collections have felt authentic to both parties. Announced in September 2016 as a Kith shop-in-shop at Bergdorf and a co-branded collection, the partnership shows Fieg, once again, having his way with lauded institutions and brands. Bergdorf Goodman allowed him to use its logo on the outside of a garment for the first time, and infuse his branding with theirs. The first collection of tracksuits, hoodies, and T-shirts came in a rich palette of hunter green, navy, maroon and black, was strong, but we think the second capsule is the best. Fieg casted actor Michael Imperioli of The Sopranos andGoodfellas in the lookbook and he wore tracksuits made from a custom-milled jacquard fabric and baseball caps covered in the Bergdorf Goodman logo. Fieg has gone on to use actors from classic New York films including Ray Liotti of Goodfellas, Wood Harris of Paid in Full, and Chazz Palminteri of A Bronx Tale, in the campaigns, which lent a new lens to Bergdorf and created cultural moments that speak to Kith as a brand. 

1. Kith x Versace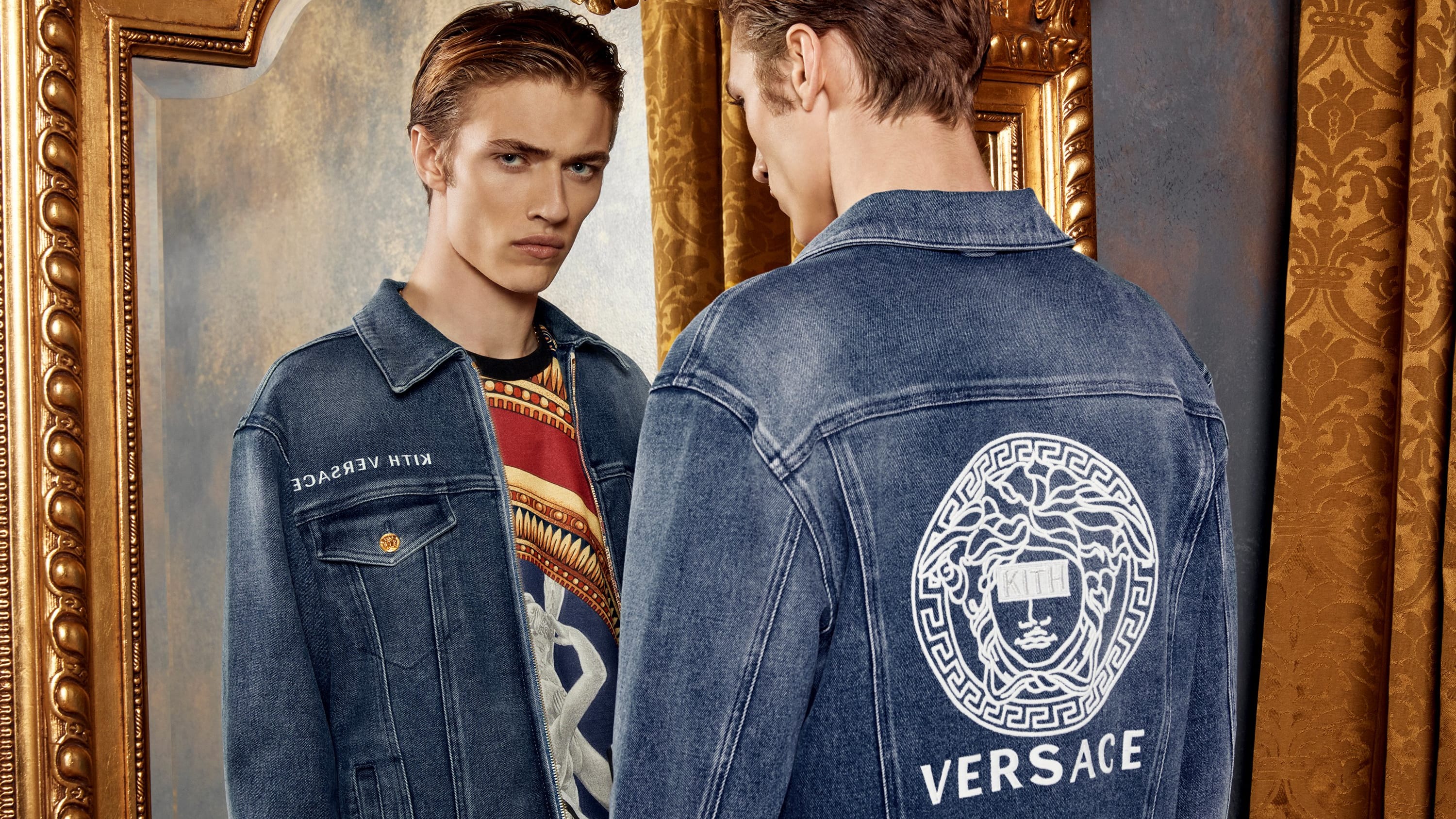 When ranking Kith's partnerships over the last eight years, none speak more to its position in the premium streetwear world than its fall/winter 2017 collab with Versace, a brand that's left a permanent mark on hip-hop and fashion. From legends like Tupac walking in the 1995 Versace fashion show to the Migos breaking ground with their hit single "Versace," this collaboration capitalized on the Italian brand's cultural cache and made it more accessible for the Kith audience.
For the first time ever Versace allowed an outside designer to alter its classic Medusa head. Fieg splashed the Kith logo across its eyes and placed it on the back of a denim jacket. He utilized the luxury brand's gaudy prints on blazers and hoodies and designed denim, sneakers and matching sets covered with Versace and Kith. He also expanded on what Kith is typically known for with a brown faux fur jacket covered in Kith and Versace and velvet track suits and down jackets.
With this collection, Fieg took advantage of Versace's production capabilities and developed strong pieces, but the rollout of the line was equally as impressive. He debuted the collection on Bella Hadid during New York Fashion Week at the Kith Park show in September 2018. Following that he partnered with some of his favorite New York City restaurants like Dean and Deluca, Sadelle's, Carbone and Cha Cha Matcha for a New York City takeover that happened the week before the product dropped. He redesigned Dean and Deluca's iconic white bags and updated Sadelle's uniforms with the Kith x Versace Medusa head. The campaign featuring Bella Hadid and Lucky Blue didn't hurt either. This collab is a reflection of how Kith has grown and evolved over the years and the places it can go.