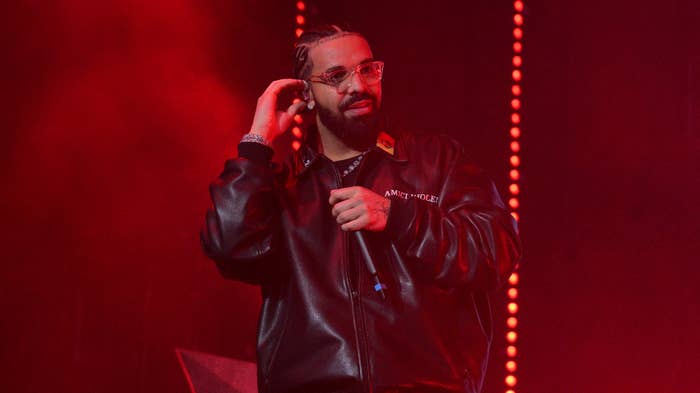 Drake revealed his picks on the cryptocurrencybetting platform Stake for Super Bowl LVII. 
The Toronto native is taking the Kansas City Chiefs to win this Sunday, even though the Philadelphia Eagles are currently 1.5-point favorites, according to the latest odds from Caesars Sportsbook. Drake also placed bets on who would score a touchdown, choosing Chiefs quarterback Patrick Mahomes and wide receiver JuJu Smith-Schuster. 
Drake continued to go all in on the Chiefs, picking them to win in the first and second half, as well as tapping star tight end Travis Kelce to be named the Most Valuable Player of Super Bowl LVII.
The OVO rapper described his bets as "psychotic," and advised people to "not analyze the logic behind these bets [because] there is none."
Back in December, Drake lost $1 million over his bet on the World Cup final between Argentina and France. While he successfully chose Argentina to pull out the victory, his win was contingent on the match not going into extra time. 
Drake also lost $275,000 when Colby Covington defeated Jorge Masvidal at UFC 272 last year.
In a classic case of "you win some, you lose some," Drake found himself on the other side of the coin following last year's Super Bowl when he walked away with $1.4 million. He bet on the Los Angeles Rams hoisting the Lombardi Trophy for the second time in franchise history, and his friend Odell Beckham Jr. scoring a touchdown, both of which occurred.