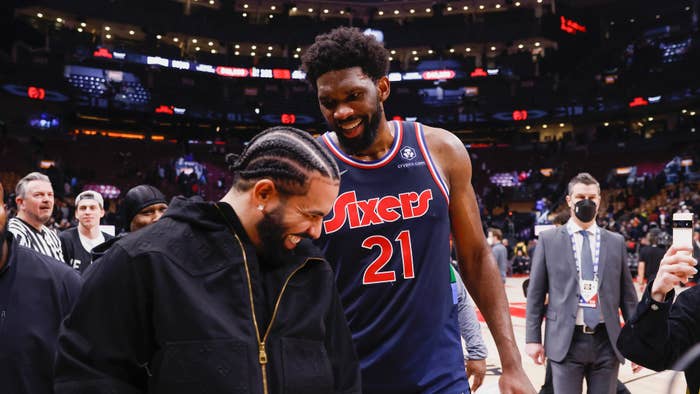 Drake couldn't resist.
The Raptors' global ambassador took to Instagram on Saturday to celebrate the team's 110-102 win over the 76ers. The home victory not only kept Toronto's season alive, it prevented Philadelphia from completing a first-round sweep, as Sixers star Joel Embiid had promised.
"That's what you call a fucking superstar," the center-forward told Drake after the 76ers took Game 3 on Wednesday. "Get your ass out. I'm coming for that sweep too."
The exchange inspired countless memes and jokes directed at Drake, who was mocked for appearing to be in high spirits despite his team's loss. But fortunately for Drizzy, he only had to wait a few days to get his trolling revenge.
After the Raptors forced a Game 5, the Certified Lover Boy taunted Embiid with a photoshopped Instagram post. The original image showed Raptors' Scottie Barnes holding up the NBA Rookie of the Year Award trophy that he received Saturday. Drake did some quick editing, and replaced the trophy with a baby's body that had Embidd's head.
"What happened to that sweep, Jojo?" he captioned the story. "See you when you get back."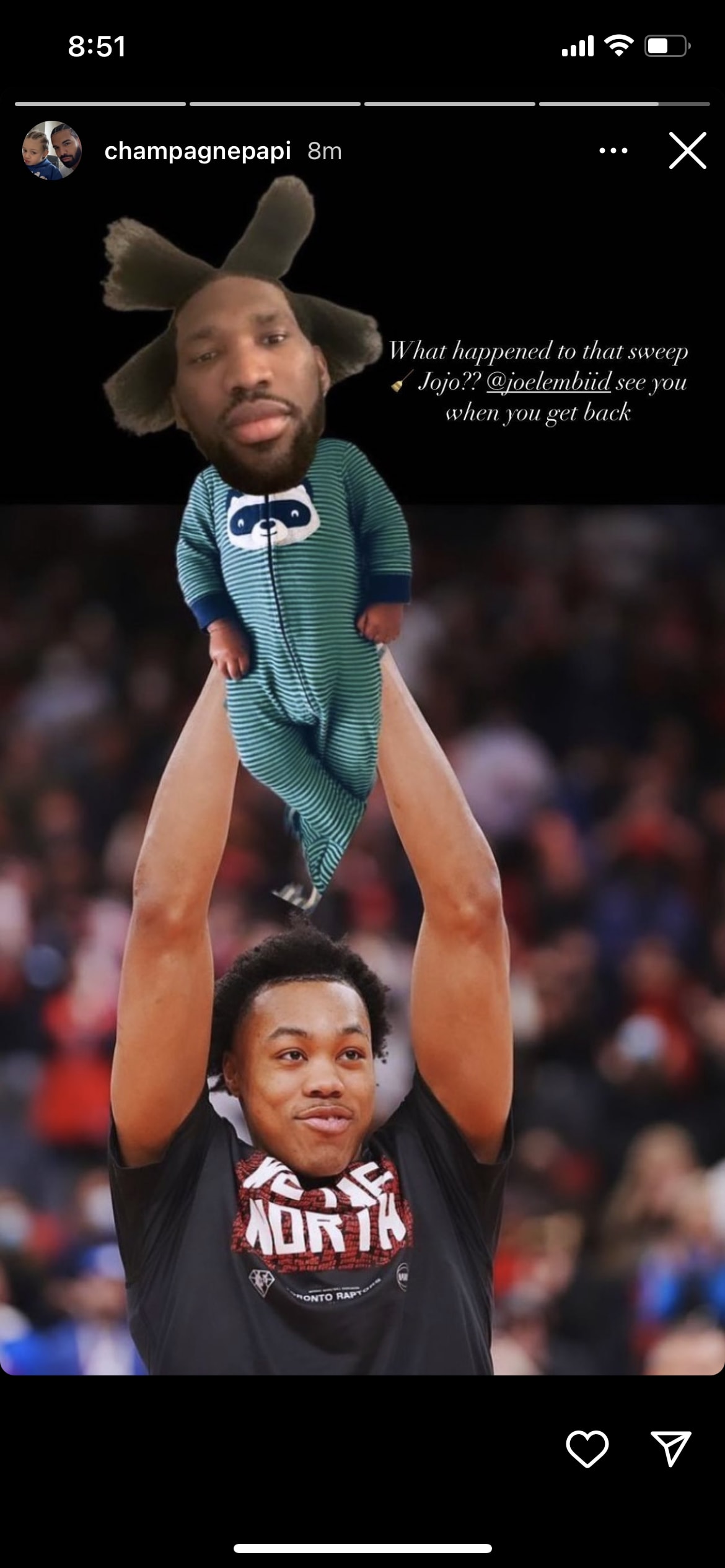 The 76ers and Raptors will face off in Philadelphia on Monday for Game 5.