A decade ago, no one could've predicted Kanye West would be the biggest name in footwear right now. At the time, He was already ascending to new heights in music, but his transition into footwear and fashion wouldn't come until a few years later. In the time since, he's been one of several artists -- joined by the likes of Future, Drake, Rihanna, Pusha T, Kendrick Lamar, and more -- who've leveraged their elevated status on the Billboard charts into lucrative deals with sneaker brands. But, with the proliferation of acts lined up waiting to get laced by a limited number of companies, it might reach the point of overload and send things spiraling.
During the mid to late 2000s, the proliferation of artist-brand partnerships eventually wore consumers down, and people began to look elsewhere on store shelves to pick their purchases. The period included deals like Game and Nas with 310 Motoring, a subsidiary of Skechers, and Hurricane and Disciple models that no one cared about then, and there will never be a call for them get retroed. Cash Money's Birdman released several forgettable works with Lugz, while Nelly and Reebok released the Derrty One, which no one will remember without first consulting Google first. Even guys like Paul Wall, Daddy Yankee, and Soulja Boy were running around with their names attached to god-awful shoes, but they won't complain since they all got paid at the end of the day. It even caused Reebok, under its RBK line, to go away from working with hip-hop artists for years, after its initial success with Jay Z and 50 Cent.
"At the time, Jay Z, 50 Cent, and Pharrell were at the height of their careers, so it made sense. Then we changed business models in terms of having artists stand by shoes and holding shoes in their hands," Reebok Director of Entertainment Marketing Damion Presson told Complex in an interview last year. "After a while, I think that it got oversaturated in the marketplace, and we kind of stepped away from the music space.​"
Those days were dominated by brands making plays to attach themselves to of-the-moment acts, designing cheesy, ill-informed marketing campaigns, like Soulja Boy's fruit-flavored Yums campaign for the model that bore his name, and hoping people would buy in based off the popularity of the artists instead of the shoes, most of which looked like takedown models that wouldn't even move in a BOGO sale.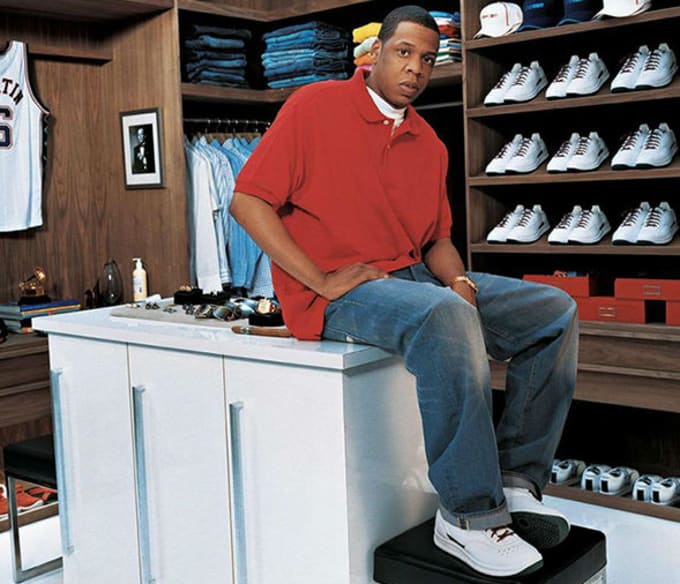 In today's landscape, it's hard to fault companies looking to capitalize on the cool of rappers after seeing the impact of West's work with Adidas. He's just one of several high-profile acts who've linked with sneaker companies and added their flair to the footwear industry. And it's not just style they're bringing. For companies like Adidas, collaborative efforts with the likes of West, Pharrell Williams, Pusha T, and others have ultimately brought in customers who have helped move the company's once-stagnant bottom line to new heights. A new report by Bloomberg notes the company's shares have skyrocketed nearly 80 percent in the past year after it showed a 41 percent increase in profits. Returns like that prove adidas is getting good returns on their investments in Kanye and Pharrell with the company's CEO crediting them for reinvigorating their presence in the lifestyle sector. The positive results have led companies in search of the next Kanye, which can be a slippery slope if not executed properly, look at how L.A. Gear made Tyga its creative director in 2015.
"I think it can be good or bad," says Dimplez, the founder of the IJEOMA Agency, a Los Angeles-based digital marketing, social media, and publicity group who works with the likes of NE-YO, Ye Ali, Maejor, and more. "Oftentimes, when sneaker companies create partnerships with artists the brand just wants to tap into the audience that comes with the artist—see Kylie Jenner's Puma collaboration. And that's fine because it's part of the game, you've got to push the bottom line. However, every now and then we get lucky and get to witness a collaboration turn into a synergy. Every so often, we get things like West's Nike Air Yeezys, Tyler, The Creator's Vans collection, or Pharrell's Human Race for Adidas. Those partnerships were so organic and seamless, that, regardless of the sales play, they inspired an authentic love of both product and creator."
Rebook's recently worked with the likes of TDE standout Lamar on special editions of older silhouettes and Harlem rap legend Cam'ron for colorful collaborations. As well, the company recently inked a deal with Future to introduce a new model, the Zoku Runner, to the market. The deal with Future comes after his What a Time to Be Alive co-star Drake aligned with Jordan Brand to drop OVO sneakers that fans have latched onto without hesitation.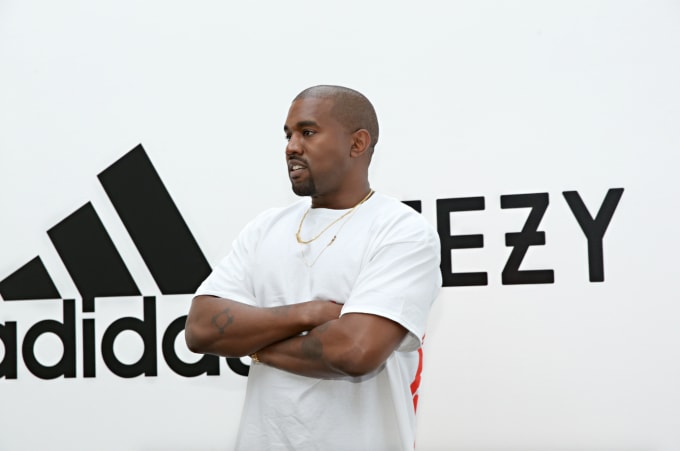 Puma's entered the space, too, signing on the likes of Rihanna, Big Sean, and The Weeknd to put their sneakers in front of a whole generation of fans. The former is one who has experienced unprecedented success, like West, having her Fenty Creeper model sell out immediately after its initial release and garnering enough acclaim to win Footwear News' "Shoe of the Year" award for 2016. Her win came after Kanye awarded the same designation for his 350 Boost model the year prior.
"Kanye and Adidas are winning the most obviously, but it's not because they've mastered the process of fusion entertainment with product," says Clyde Edwards, a senior marketing manager at Puma in North America. "Kanye just happens to be the most polarizing artist of our time and anything he wears or promotes just sells."
It's a sentiment echoed by many as Kanye and Adidas continue to see sellout after sellout every time a new Yeezy Boost colorway pops up. "Kanye, has come the closest to affecting sneaker culture the way that Michael Jordan has," says Rick Williams, who operates the Distinct Life creative agency and has spent years as a partner in Detroit's Burn Rubber sneaker boutique. "His name has been able to create more energy than most of the big name athletes including the heavy hitters like Lebron James, Kobe Bryant, and Kevin Durant. Besides Mike, I cannot think of another athlete or celebrity that has had a comparable influence on the sneaker culture."
But, every artist isn't Kanye, so brands have to know where to draw the line, otherwise it's Nelly-Reebok all over again. "This bubble will burst sooner than later, especially with artists switching brands like NBA teams," Edwards says. "The contract runs out, and the next brand is just waiting around the corner to sign them. This tactic will have to evolve soon in order for the consumer to be genuinely invested."
Going beyond simple collaborations is an idea echoed by others. "Right now the market is oversaturated," Dimplez says. "Long gone are the days of every rapper with a pulse getting a shoe and an audience systematically buying it. The marketplace is shifting, consumer habits are changing, and so will artist brand partnerships."
Part of adjusting means being innovative to keep the trend moving forward. Companies and artists will have to find ways to meet on common ground then take things to a higher level, instead of churning out the same simplistic ideas and rollouts. A great example of that was Reebok working with Juvenile and Mannie Fresh for the All-Star Game in New Orleans this year, giving them a sneaker that they actually wore during their heyday.
"Quality and artistry matters," Dimplez says. "Take a good look at the FKA Twigs x Nike collaboration. It was much more than a product design. Nike opened the doors, let FKA Twigs bring her vision to conceptualize and create not only the product but direct the entire campaign that surrounded it. That is the future of artist-brand partnerships."
Still, we're still a ways off from a big shift occurring just yet, not with music and social media being so strongly intertwined and people spending their time.
"I don't think that the bubble is going to burst any time soon," Williams says. "I say this because I think that a lot of kids are looking up to artists as opposed to the athlete. As long as the artists have influence, the brands are going to find ways to collaborate with them."