NBA players and everything that follows them—fans, the media, sneaker brands, and people looking to cling onto celebrities—are in New Orleans right now to party and celebrate basketball culture for All-Star Weekend, but it wasn't the initial site where the league planned to host the festivities this year. Charlotte had been selected as the host city for the 2017 All-Star Game, but that was canceled in July 2016 when the state of North Carolina put in place a new law that barred transgender people from using the bathroom of their choice. So the NBA made an abrupt—at least in industry timing—decision to take the three-day festival to the Big Easy. Many industries in North Carolina were going to be affected by All-Star Weekend leaving its state, but one that faced some of the most drastic, last-minute changes was the sneaker industry: both the manufacturers and the retailers.
Everything was going good for James Whitner, the owner of Social Status, a sneaker boutique with a location in Charlotte. "I was on a call with somebody, and I had a heard a few rumors that [Charlotte might get the game]," he says. "When I got the text it might happen, I screamed at the top of my lungs. I was so excited."
As soon as he got the word that his city would be the host for All-Star Weekend, he started planning on making it a massive blowout for his business and nearly every major sneaker brand.
"The Adidas Ultra Boost collaboration we just dropped, it was slated as an All-Star Game shoe. It was supposed to drop during All-Star Weekend," he says. "Jordan Brand, Nike, Reebok, and ASICS all hit me up. We were going to have collaborations, I can show you the CAD samples. Me and Marcus Jordan were knee deep in Trophy Room at the time. Me and him were talking about opening a second pop-up shop in Charlotte. This was before Trophy Room launched. We talked about it over and over again."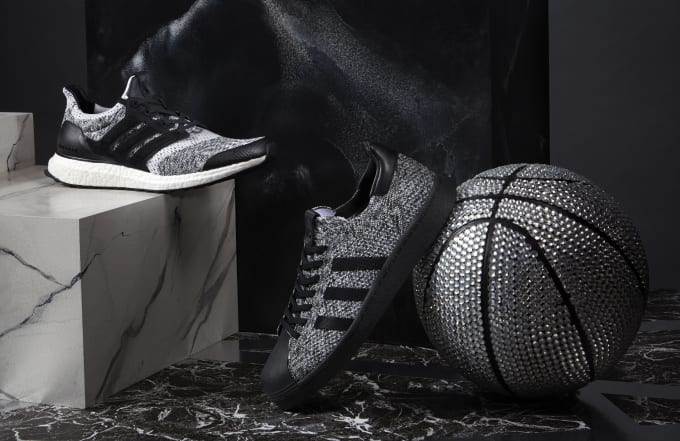 But as quick as that excitement came, it sharply slipped away from Whitner when he heard that Charlotte would no longer be where the NBA would hold All-Star Weekend this year. "You remember the day when the good shit happens, and you forget the day that the bullshit happens," Whitner says. "I remember wishing the state could get it together and stop playing the political, racist, and sexist bullshit, but it never happened."
It wasn't just that he was frustrated about the state's political stance, but all of Whitner's hard work would go to waste. The hours, concepts, and potential profits would be thrown by the wayside, which is a lot for someone running an independent business to lose. "We spent hundreds of hours. It was tons of sampling and concept building," he says. "For the leases, I was smart enough to sign out clauses. I lost some money, but not a lot of money. I lost more time than money."
Life's a funny thing, though, and the story of All-Star Weekend going to New Orleans has a personal connection to Whitner, too. A good friend of his, Derek Curry, who owns Sneaker Politics, a small chain of sneaker boutiques in Louisiana, would get the chance to do everything that Whitner thought he was going to partake in.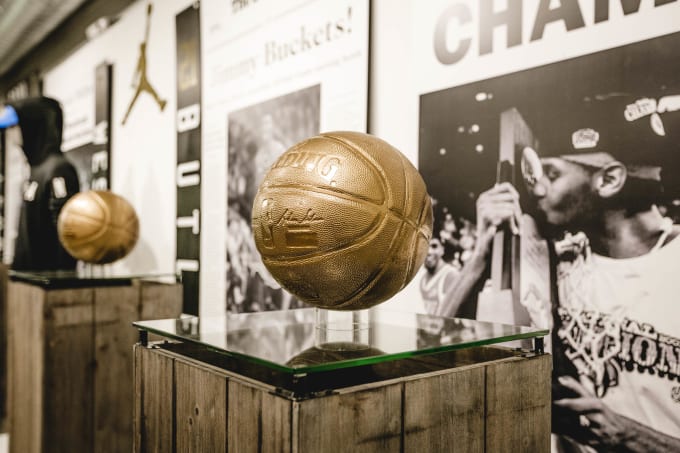 "[Me, Derek Curry, and Deon Point of Concepts] were on vacation together after the Nike Tastemakers summit," Whitner says. "[Derek] kept saying, 'Man, I feel bad for you.' I said, 'You can't count on money that hasn't come in yet.' I did a ton of work, but in our industry you do a ton of work on shit that never happens."
Curry recalls that when the news broke, he joked to Whitner, "We're gonna steal it from you, man."
Although the All-Star plans for Charlotte fell through, brands felt sorry for Whitner and his business suffering because of his state's political agenda. "People had sympathy for me, but you can't do an All-Star drop if there's no All-Star Weekend. I had never had a conversation with Jordan Brand about what we weren't going to do," he says. "We never even got into the full details of what we were going to do, because they never said anything until late last year. They said they were going to do everything that they promised. They said, "It's [the state's] problem for fucking up, so we're still going to do everything. We're not going to penalize the consumer for fuckups of the state."
His shop's going to have a Jordan Brand pop-up all weekend in Charlotte, and there's going to be restocks of multiple Air Jordan XIs. It's a case of a lost opportunity, and Curry and Sneaker Politics in New Orleans  is making sure that the sneaker brands and fans are going to have a great experience. But everything on his side didn't go smoothly, either.
"I was pumped. Who wouldn't be excited to host the All-Star Game? Then people from Nike started hitting me up. They had already made all their Charlotte plans, and corporations like that have a hard time adjusting in short time frames," Curry says. "I ran out, I locked in six different pop-up locations. It wasn't until the week before Christmas that people started to come down. I said, 'We've only got two months now, it's a little late.' It's been a nightmare since December."
Curry was able to make the best of the situation, and there are multiple activations that are going to occur at his pop-up spaces. He's doing three collaborations with Reebok, working with Louisiana legends in Currensy, Juvenile and Mannie Fresh, and Shaquille O'Neal. But he wishes he could have done more. "Nike, Jordan Brand, and everyone else was trying to get something done, but they couldn't turn it around in time. I'm 100 percent disappointed," he says. "If we could have turned it around it would have been amazing. I was real aggressive with it at first. I grabbed six spots. I kept four and sold two."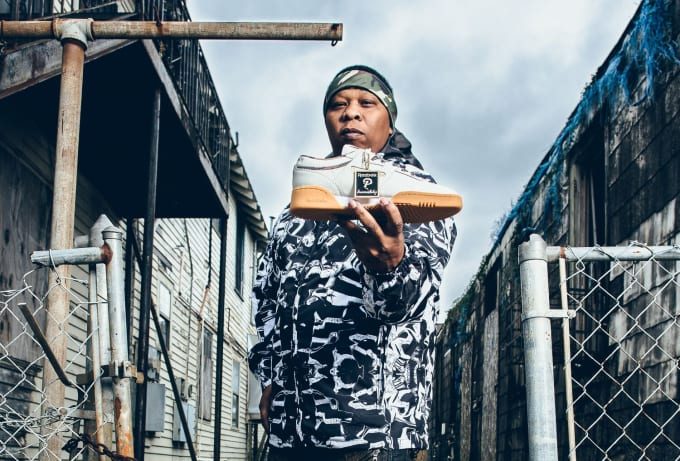 Nike not being able to turn around new ideas or product was seen by the public, too, as this year's All-Star Air Jordans are inspired by the Charlotte Hornets, and the brand's signature athletes are not receiving special sneakers for the game.
Curry will end up doing installations with Just Don, Reigning Champ, Mitchell & Ness, and Reebok, but he wishes that his upcoming Adidas collaboration, on the Gazelle and themed around Mardi Gras, could have been tied to All-Star Weekend. "We did some last minute things. James [Whitner] got the Ultra Boost from Adidas, because it was supposed to release for the All-Star Game," Curry says. "I got the Gazelle, because I had nothing going on besides Mardi Gras. I was like, 'See, see.' They said, 'Yeah, man, it's too late now.'"
Curry's made the best out of the circumstance and so has Whitner, who realizes this is just the way the industry works. "People sit around and dream about what can happen, and that's what makes the shit that does happen so dope," Whitner says. "It's about how many pitches you throw before you strike someone out or get a hit."