Reebok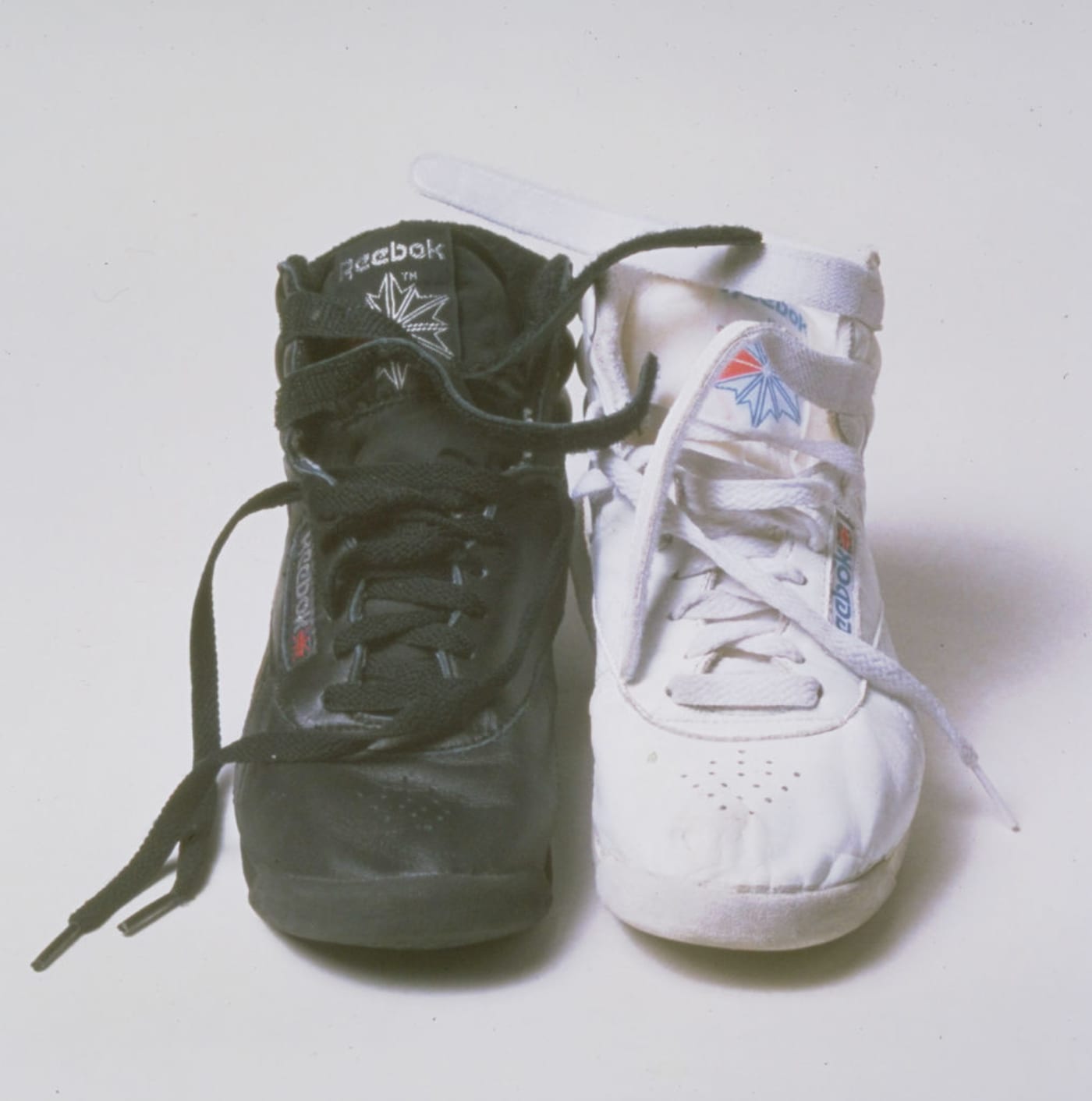 Reebok is an American sportswear company best known for its athletic shoes that's been owned by German sportswear company Adidas since 2005. The company has been around in different forms for over 100 years, having been founded in 1900 under the name "J.W. Foster" in England by Joseph William Foster. In that first stage, the company was focused on making spiked running shoes for track athletes. In 1958, two of Foster's grandsons created the connected brand Reebok, which was brought to the US at the end of the 1970s by American businessman Paul Fireman. 
Reebok USA Ltd., as it was initially known, grew to be a juggernaut in the global sneaker industry in the 1980s, rivaling Nike at its peak. In that period, the brand launched massively popular athletic shoes like the Reebok Club C, the Reebok Freestyle, the Reebok Workout, and the Reebok Classic Leather. The brand was known in the 1980s for its fitness-focused sneakers that were designed for aerobics workouts. Reebok continued its success in the 1990s with a wide line of Pump sneakers and models like the Reebok Question Mid, a signature shoe for Allen Iverson. The models from that era—like the Kamikaze and Instapump Fury—remain popular today as retro offerings.
While many associate Reebok most with its iconic athletic shoes of the 1980s, its catalog in the 21st century has offered plenty of memorable moments in sneaker culture. The company has partnered with hip-hop superstars like 50 Cent, Cardi B, and Jay-Z. It's created visually bold sneakers like its collaborations with Margiela or its Zig models. It's further developed footwear technology like the DMX cushioning and the Pump system. It had a foray into the world of CrossFit and hardcore fitness, even sponsoring the UFC. For all this history, Reebok's future remains uncertain—recent reports say that parent company Adidas is planning to sell the brand after its 16 years of ownership.