Kanye West once promised, "Eventually everybody who wants to get Yeezys will get Yeezys." It looks like that statement is finally coming true. Adidas announced this morning that it will have a "long-term relationship with creative pioneer Kanye West in the launch of Adidas + Kanye West, a Yeezy-branded entity creating footwear, apparel, and accessories for all genders across street and sport," along with "retail stores that will serve as distinct hubs for adidas and West developed Yeezy product." That's right, people: We're all finally getting Yeezys, and it's going to reshape the future of not only Adidas, but footwear as we know it.
When Kanye and Adidas launched their collaboration in February 2015 during New York Fashion Week and All-Star Weekend, it quickly became obvious that their partnership was going to work. The hype around the first sneakers from their project, the Adidas Yeezy 750 Boosts, was extremely high, and, in turn, they were nearly impossible to get. According to Kanye, they only made 9,000 pairs. Every subsequent Kanye West x Adidas sneaker has been met with the same fanfare, and now Adidas is going all in on its investment on the rapper.
What makes this Adidas announcement so major is that the brand is ready to break the conventions of the traditional footwear industry, one that tends to put an athlete's performance first and street-friendly design on the backburner. "Our industry is so ready for disruption," Adidas Chief Marketing Officer Eric Liedtke told The Wall Street Journal. "The same signature lines have X player, Y player, Z player, so of course we're going to have Kanye work with our guys to challenge that as well."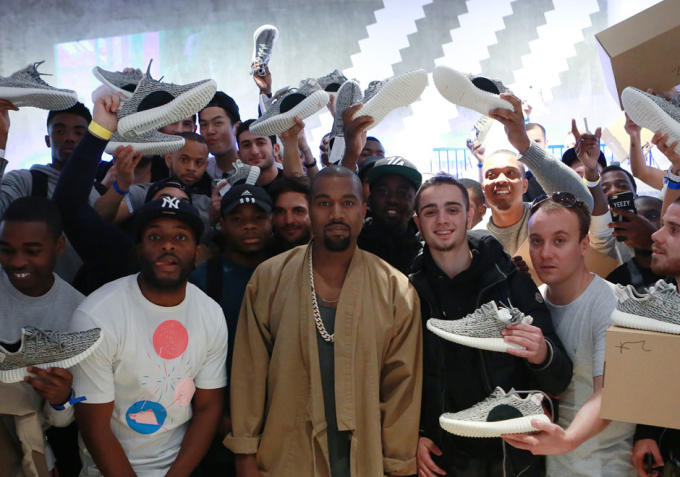 The success of the Yeezy Boost line has been undeniable, and it's sparked a new life into Adidas, which had itself in a rut both creatively and financially before they connected with Kanye. Adidas' brand value is estimated by Forbes to be $7B; in comparison, the magazine estimates Nike's to be $27.5B. With all of that said, it's a bold move for Adidas to put this much faith in its Yeezy line. A non-athlete has never been involved in a partnership this significant with an athletic footwear brand. But, that doesn't mean that Adidas is simply turning itself into a lifestyle-only brand. The brand's letting Kanye's money-making touch spread across multiple facets of its business.
Of course, the retail stores are going to be huge for Kanye and Adidas, but it's the brand's faith in his work that's even bigger. This is, quite literally, a "God's dream" for Kanye, as he raps in "Ultralight Beam." The most overwhelming factor of his acrimonious 2013 split with Nike was that the brand and its CEO, Mark Parker, didn't believe in his vision to expand "Yeezy" outside of a sneaker here and there. Instead, Adidas picked him up and has affirmed the brand's faith in him, with Liedtke noting, "Kanye is a true creator who has the ability to see things others don't. We are excited and honored to build on this partnership and eagerly look forward to defining the future together."
The future that Liedtke is talking doesn't just apply to what's going to happen to Adidas in X amount of years. It's one that rethinks the way sportswear brands will approach the product that they make going forward, which is evidenced by Liedtke remarking, "With Adidas + Kanye West, we are exploring new territories by opening up the sports world to Kanye's creativity. This is what Adidas has always been about: empowering creators to create the new."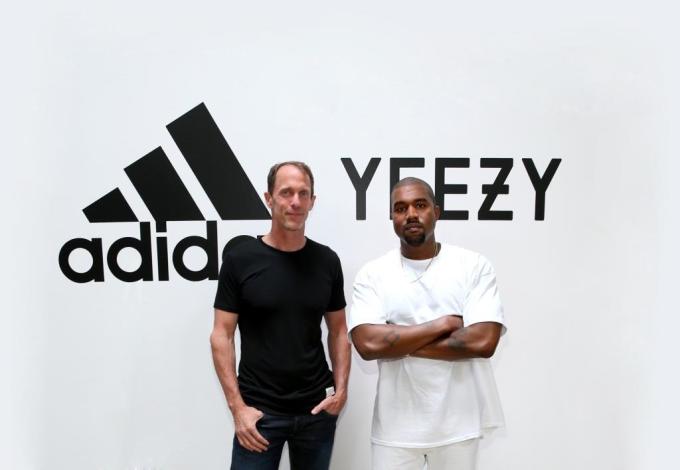 If you had asked me a few months ago—hell, even yesterday—if I thought Kanye's creative direction was the path that Adidas should follow, I don't know if I could give you a firm "yes." I can't deny how much relevance he's brought to the German sportswear company, although it's a multitude of factors—amazing marketing, releasing more on-trend product, and the consumer finally wanting to wear Three Stripes again outside of the European market—that's helped re-establish Adidas in the hearts and pockets of consumers. But I was always hesitant to believe that he's the only reason people are wearing Adidas right now.
Surely, having Kanye West's name attached to any project is going to make it important, but I credited a lot of the cachet from the Yeezy line with the design work of Nic Galway, the man behind the Yeezy Boosts, NMDs, Qasas, and Tubulars, to name a few. He's the Tinker Hatfield genius behind Michael Jordan who is benefiting Kanye right now.
As the Yeezy line grows, it's going to be interesting to see how much of a role Galway has to play in it. Adidas has had huge successes without him recently in the sportswear world, thanks to shoes like the Ultra Boost, but it's apparent that he understands what Kanye wants, and he's able to translate it in a way that makes sense for the brand. But Galway—in his role as the VP of Global Design for Adidas Originals—doesn't design sneakers for sports. For the Yeezy line to truly succeed, it's going to need this same sort of collaborative effort with other designers across its multiple platforms to help Kanye prosper in the sporting world.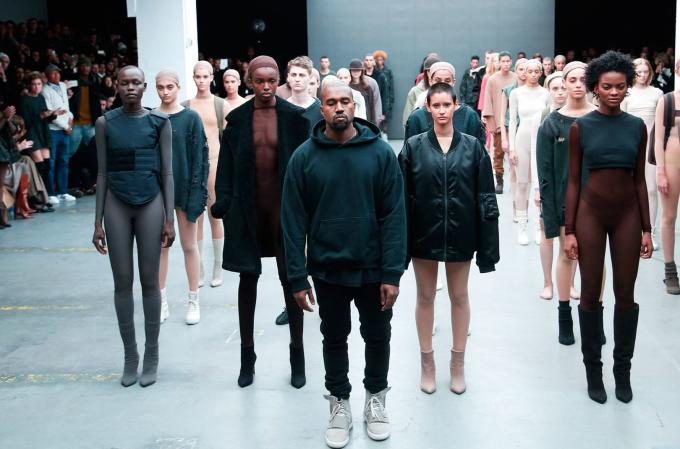 The most obvious place for Kanye to dip his toes into athletics is in basketball, a sector where Adidas has been sorely lacking in inspiration and footwear that captivates an audience. He said, "I want to make uniforms for my high school basketball team through brand Yeezy," during a BBC One interview with Zane Lowe. Now, that could all come to fruition.
The design team at Adidas is going to have to guide him in the right direction for sportswear, but Kanye working with athletes is something that's been alluded to in the past. "Down the line, we'll definitely collab on a sneaker," Adidas Basketball signature athlete James Harden told Sole Collector about Kanye. "He's never done a basketball shoe before, so that would shake up the shoe game a little bit."
Derrick Rose, who is the centerpiece of Adidas Basketball, once told The Shoe Game about Kanye, "I hope I have time to collab with him, that would be pretty cool. I'd probably have to wait on that and get the OK from Adidas after his shoe comes out."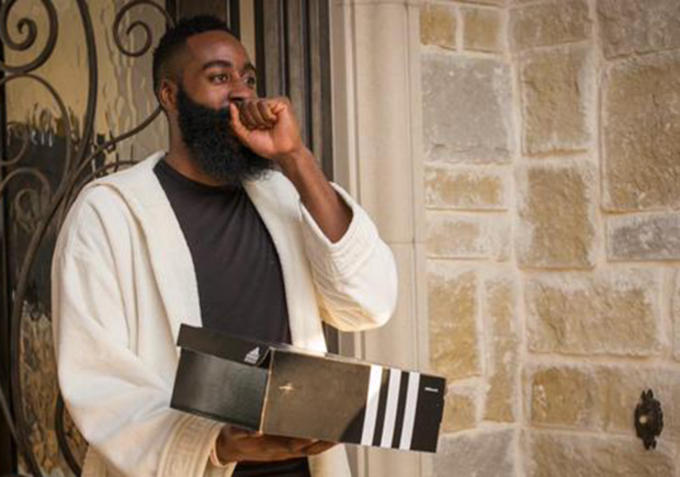 What's made Kanye and Adidas work so far is the amount of buzz and coverage it's received outside of traditional footwear media. They're creating the sneakers everyone is talking about. If Adidas can do that for its basketball line—one that's currently slumping behind Nike, even given its current disarray, and Under Armour and Steph Curry—then the future looks bright for the company as a whole.
And, really, the idea of giving a musician a performance shoe doesn't seem so odd anymore. As Kanye told WSJ, "I'm not just a musician singing in front of a mic; we are running, jumping, we're getting hurt. We're in the same arenas that the ballplayers play in."
He's also not going to just be a man with a couple Adidas sneakers and a pricey, hard-to-find clothing, either. Adidas may have found its Stan Smith—the man, the shoe, the icon—of the 21st century.