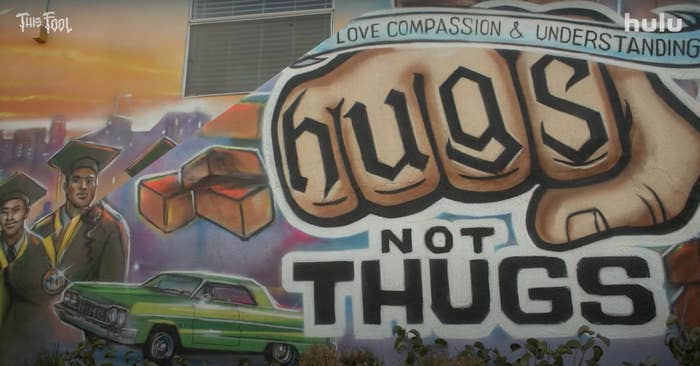 Netflix might be the go-to streaming service for all your TV show binge-watching needs, but don't sleep on Hulu, which has a ton of great TV shows to watch. After a four-year hiatus, Atlanta is back on Hulu with Season 3, and trust us, you don't want to miss it. From Freeform's Everything's Gonna Be Okay to the Comedy Central hit Broad City, Hulu has the hook up when it comes to half-hour comedy series you love to watch. The streaming service also has Abbott Elementary, which has been one of TV's biggest breakout hits this year, becoming the best workplace comedy since The Office and Parks & Recreation. 
But that's not all; the streaming service also has hour-long dramas like This Is Us, The Dropout, and Pam & Tommy, in case you're in the mood for a more serious episode (or five) of TV. Besides having an amazing selection of pre-existing series to watch, the platform has also welcomed its own original series for you to binge-watch, like the Elisabeth Moss-starring The Handmaid's Tale and coming-of-age comedy PEN15, as well as a host of series from the mighty FX, including ones made specifically for the platform.
If you want to settle in for a bigger commitment, check out our list of the best movies on Hulu; you'll find the rom-com, off-the-wall comedy, or far-out sci-fi flick you need on the streaming service. Cycled through those? Check out our list of the best movies on Amazon Prime as well as our best movies on Netflix to find something fun to watch this week. 
Otherwise, these are the best TV shows streaming on Hulu right now. If you don't have Hulu yet, sign up now.
This Fool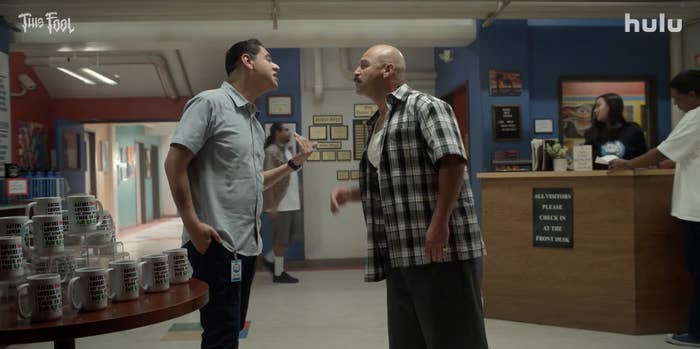 Created by: Pat Bishop, Chris Estrada, Matt Ingebretson
Cast: Chris Estrada, Frankie Quiñones, Michelle Ortiz, Michael Imperioli
Genre: Comedy
Number of Seasons: 2
Rating: TV-MA
The least helpful self-help show on TV, This Fool preaches inner peace by way of surrender. Julio Lopez (Chris Estrada) is a bum – ask anyone. He lives in his parents' garage. He has no job, no prospects, and no ambition. His cousin Luis (Frankie Quiñones) is an ex-gang member determined to make a life for himself. Minister Payne (Michael Imperioli) is a pot selling ex-preacher with a love for guns, porn, and helping people. Together, the trio make the most dysfunctional criminal rehabilitation program ever – which, as it turns out, is exactly what they and a lot of gang members need.
Justified City Primeval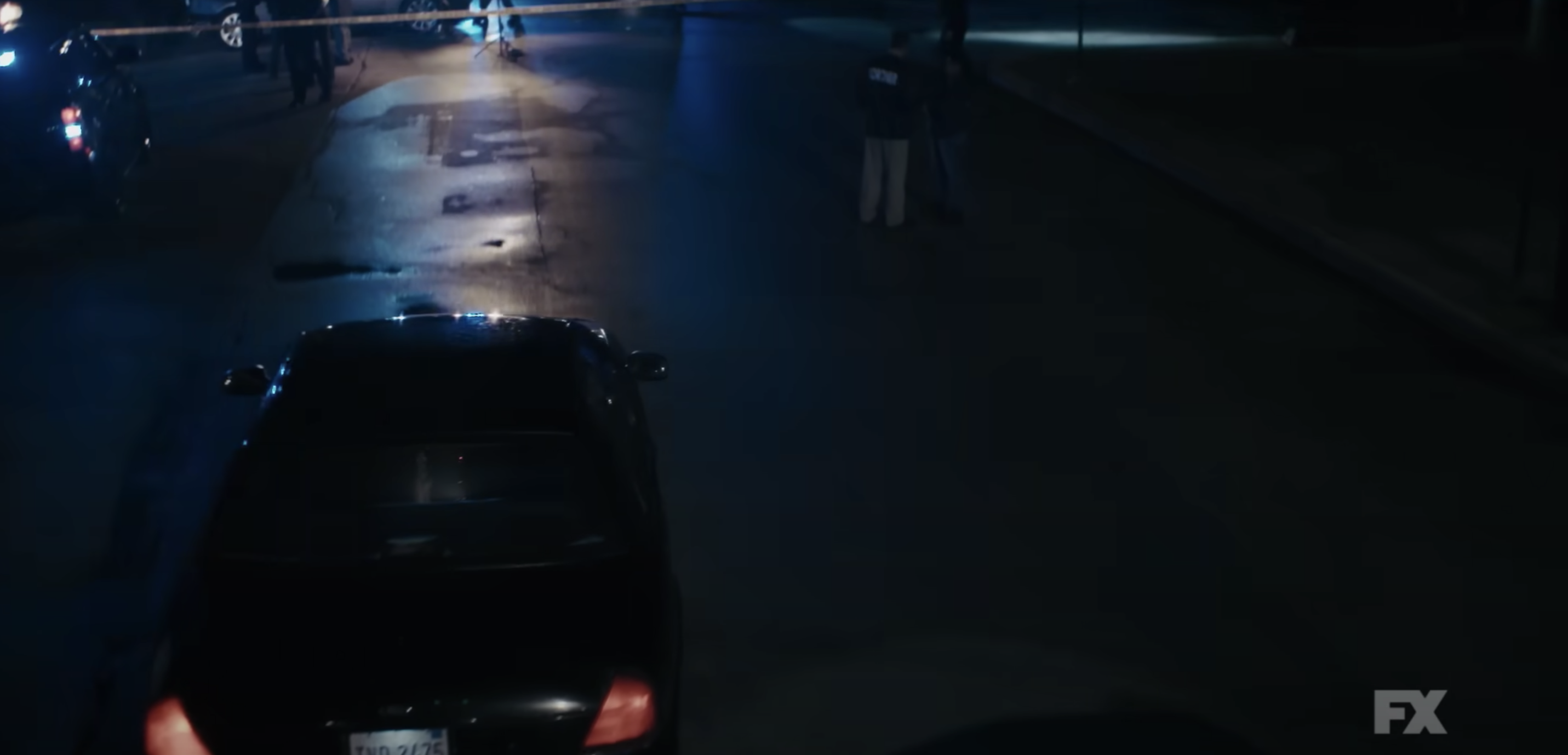 Created by: Dave Andron, Michael Dinner
Cast: Timothy Olyphant, Boyd Holbrook, Adelaide Clemens, Vondie Curtis-Hall, Aunjanue Ellis
Genre: Crime, Drama
Number of Seasons: 1
Rating: TV-MA
Set 15-years after he left the hollers of Kentucky, lawman Raylan Givens (Timothy Olyphant) finds himself in Detroit pursuing the notoriously elusive criminal Clement Mansell (Boyd Holbrook). A little bit grayer but a whole lot wiser, Raylan discovers that criminals have been evolving too. Repeatedly backed into a corner by Mansell and his lawyer, Raylan tries and fails to avoid reverting to his old butt-kicking ways as this Elmore Leonard tale mixes brains and brawn in classic fashion. Fans of the original Justified are in for a treat with Olyphant proving from the opening scene that he still has all the grit and physicality needed to pull off the role of most badass cowboy on TV.
Children of the Snow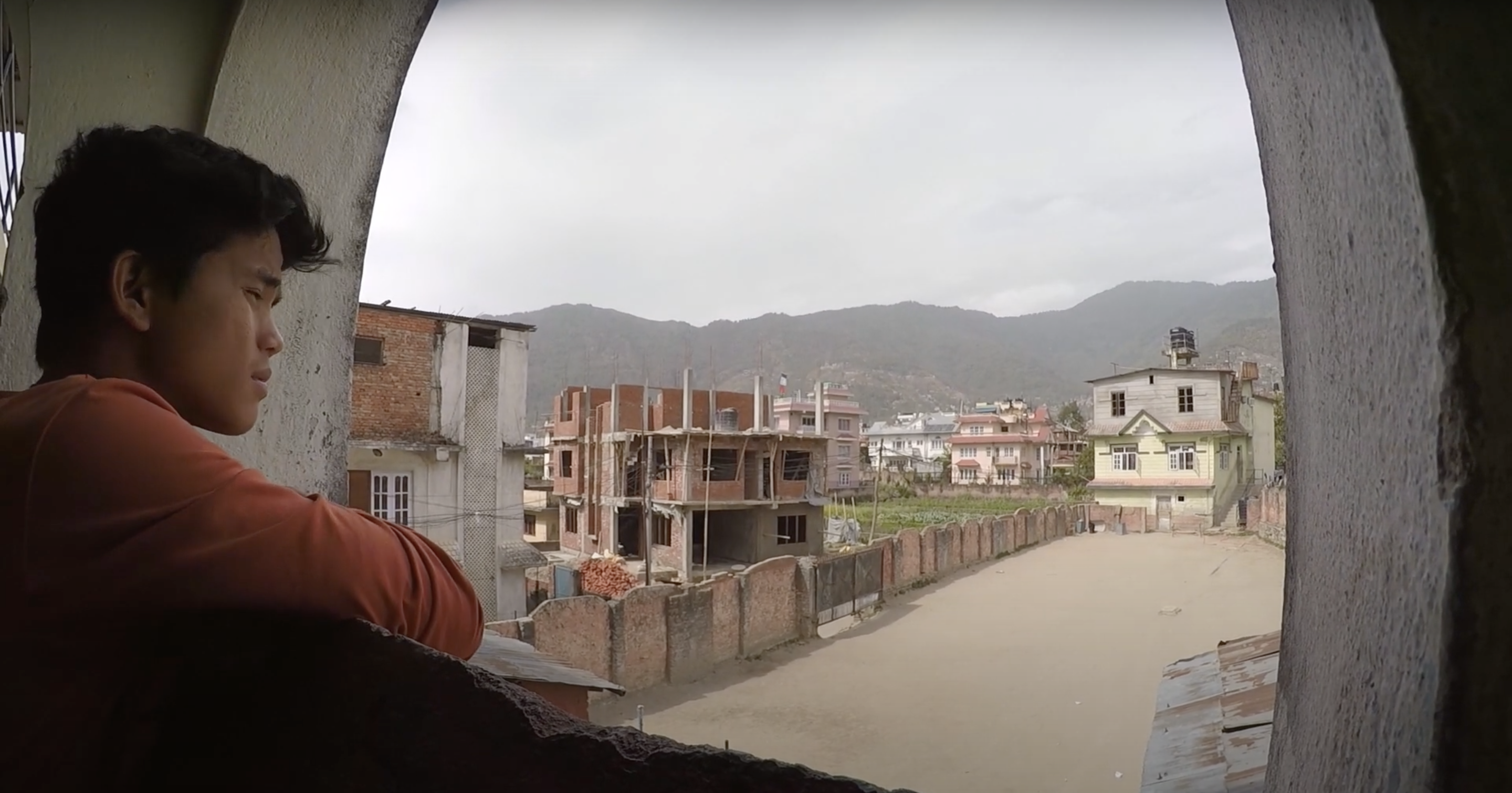 Created by: Jacqueline Bynon
Cast: Jacqueline Bynon
Genre: Documentary, True Crime
Number of Seasons: 1
Rating: N/A
One of the most chilling true crime documentary series to be released in recent memory, Children of the Snow takes us inside the horrible crimes of 1977 Oakland Michigan where four children went missing, and a once open-door community was left shaken to its core. Starting with the disappearance of twelve-year-old Mark Douglas Stebbins in 1976 and ending with eleven-year-old Timothy John King, the hunt for the predator has still not seen its end. Despite numerous suspects, nearly 20,000 tips, and almost half-a-million police hours put in, the case was declared cold in 1978, and recently reopened in 2006 and 2012 thanks to new DNA evidence. Children of the Snow tracks the ups and downs, including child trafficking, corruption, and complacency in what is perhaps one of the most nail-biting mysteries in American serial killer history.
Mayans M.C.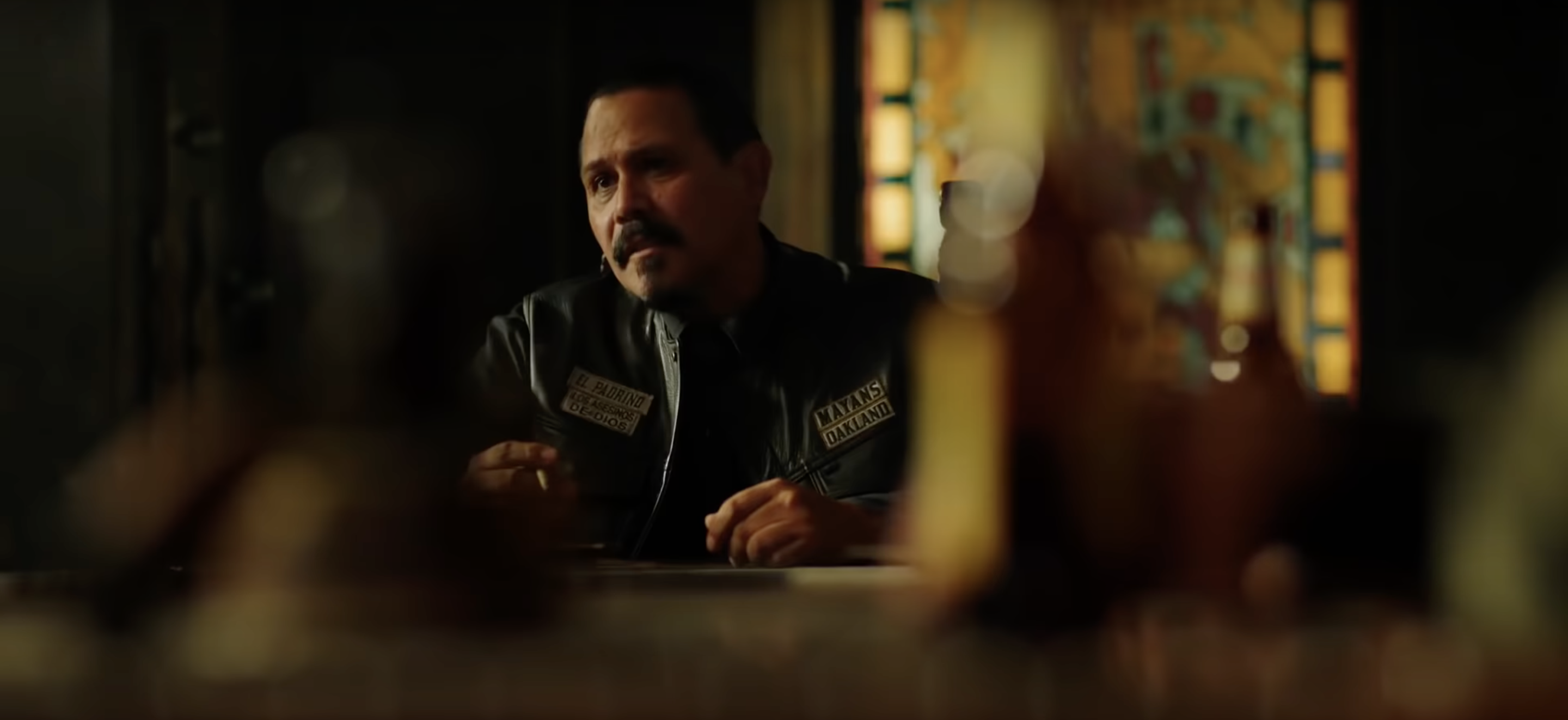 Created by: Kurt Sutter, Elgin James
Cast: J. D. Pardo, Clayton Cardenas, Sarah Bolger, Edward James Olmos, Emilio Rivera
Genre: Crime
Number of Seasons: 5
Rating: TV-MA
From the twisted genius of Kurt Sutter, the creator of mega hit Sons of Anarchy, comes Mayans M.C., another look inside the crazy world of American motorcycle gangs. Ezekiel "EZ" Reyes (J. D. Pardo) once had his sights set on the straight and narrow, but after cartel violence left his mother dead and him in prison, this newly freed and patched member of The Mayans motorcycle club is out to find out who changed his life for the worse and exact his revenge. Sporting a talented ensemble cast, detailed characters and their ever-changing web of interactions forms the backbone of this wildly unpredictable show. Feuds, alliances, in-fighting, and broken promises create a lawless and violent world that pushes the main story forward at breakneck speeds and is guaranteed to keep you glued to the screen for all five seasons.
The Clearing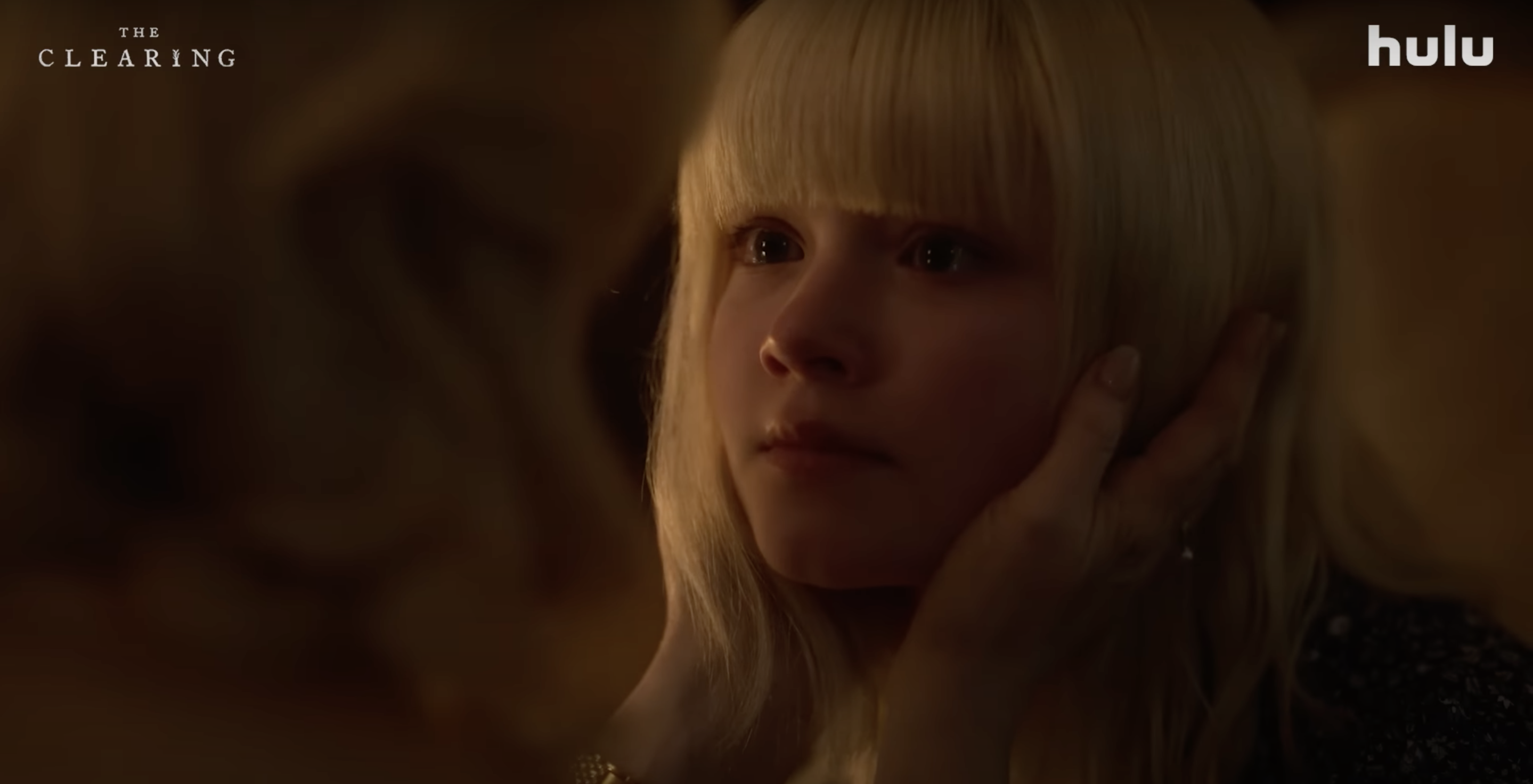 Created by: Matt Cameron, Elise McCredie

Cast: Teresa Palmer, Miranda Otto, Julia Savage, Kate Mulvany, Guy Pearce

Genre: Thriller, Drama

Number of Seasons: 1

Rating: N/A
Class of 09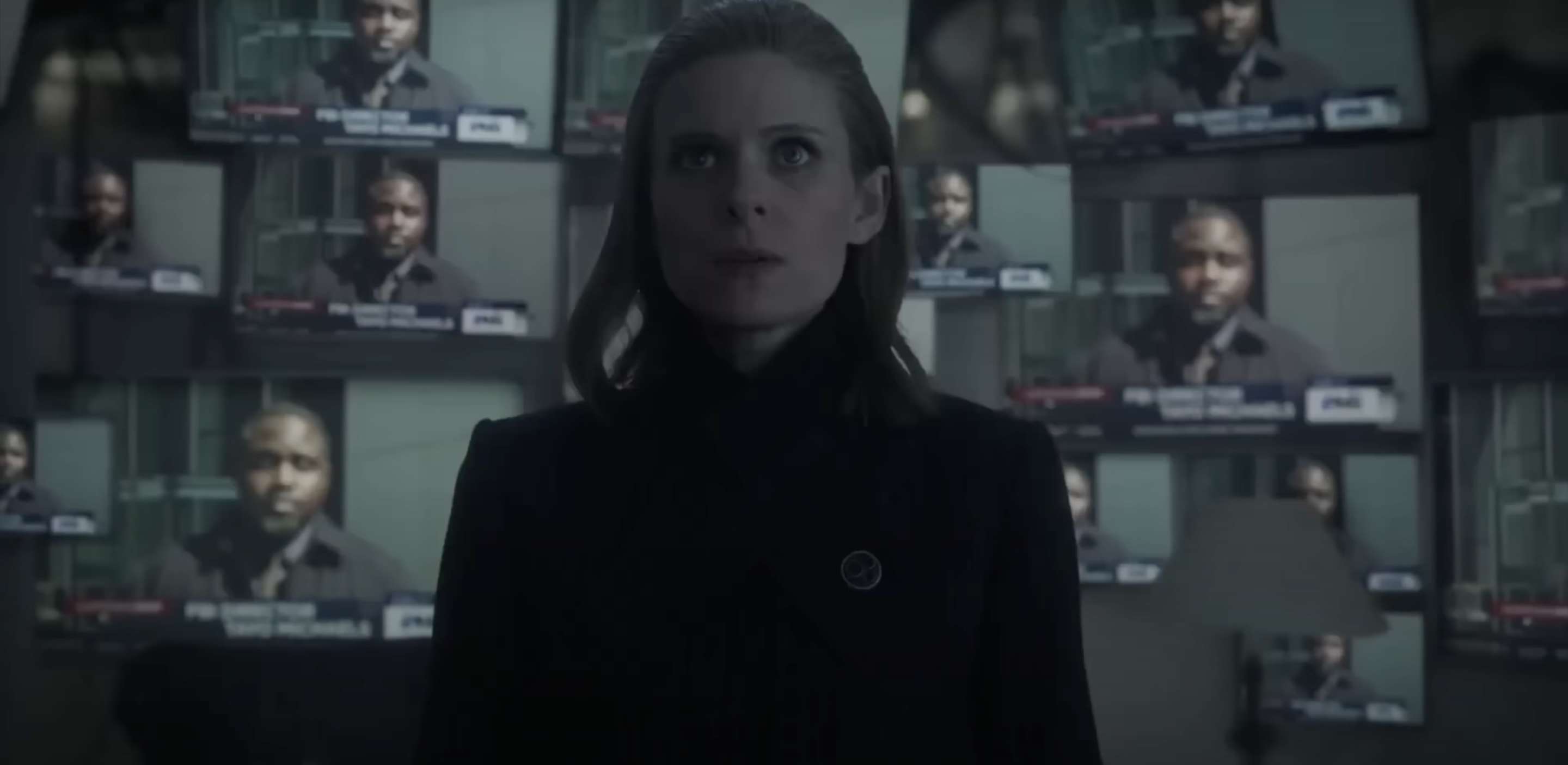 Created by: Tom Rob Smith

Cast: Kate Mara, Sepideh Moafi, Brian Tyree Henry, Brian J. Smith, Brooke Smith, Jake McDorman

Genre: Crime, Drama, Mystery

Number of Seasons: 1

Rating:  TV-MA
Jumping across three different timelines (past, present, and future), this pulse-pounding crime thriller follows an unlikely class of F.B.I. agents from their point of recruitment, through their rookie years, to their jaded tenure, and back again. Nurses, stockbrokers, and lawyers are hardly your standard candidates for the F.B.I., but the bureau has a plan to turn this group of civilians into their most exceptional batch of agents yet. Fast forward and they might have succeeded a little too well. Ruthless, cunning, and far from the frightened kids they were when they first arrived at Quantico, the class of 09 are everything a great spy thriller needs.
Cruel Summer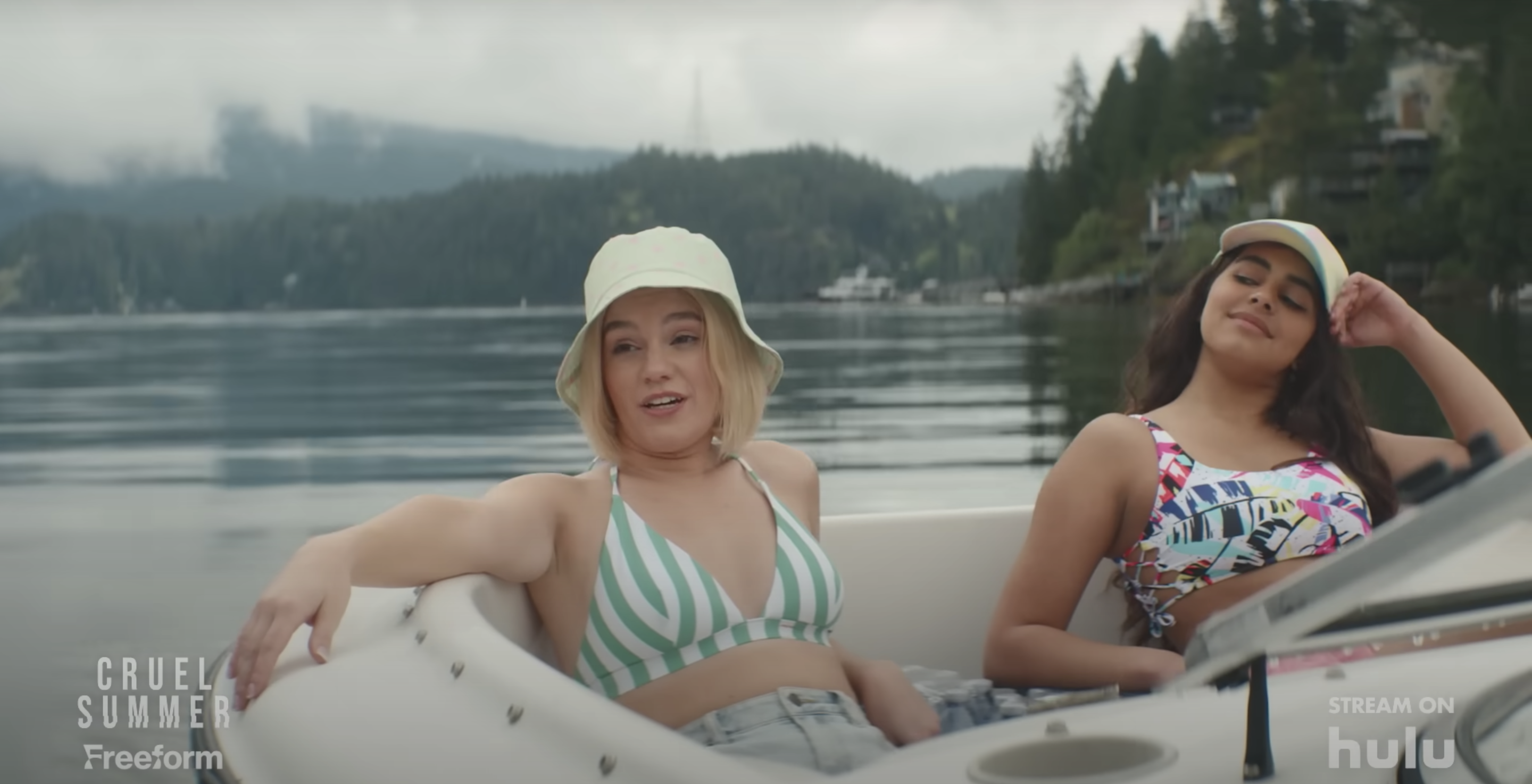 Created by: Bert V. Royal

Cast: Sadie Stanley, Lexi Underwood, Griffin Gluck, Sean Blakemore,

Genre: Mystery, Drama

Number of Seasons: 2

Rating: TV-MA
Searching for Soul Food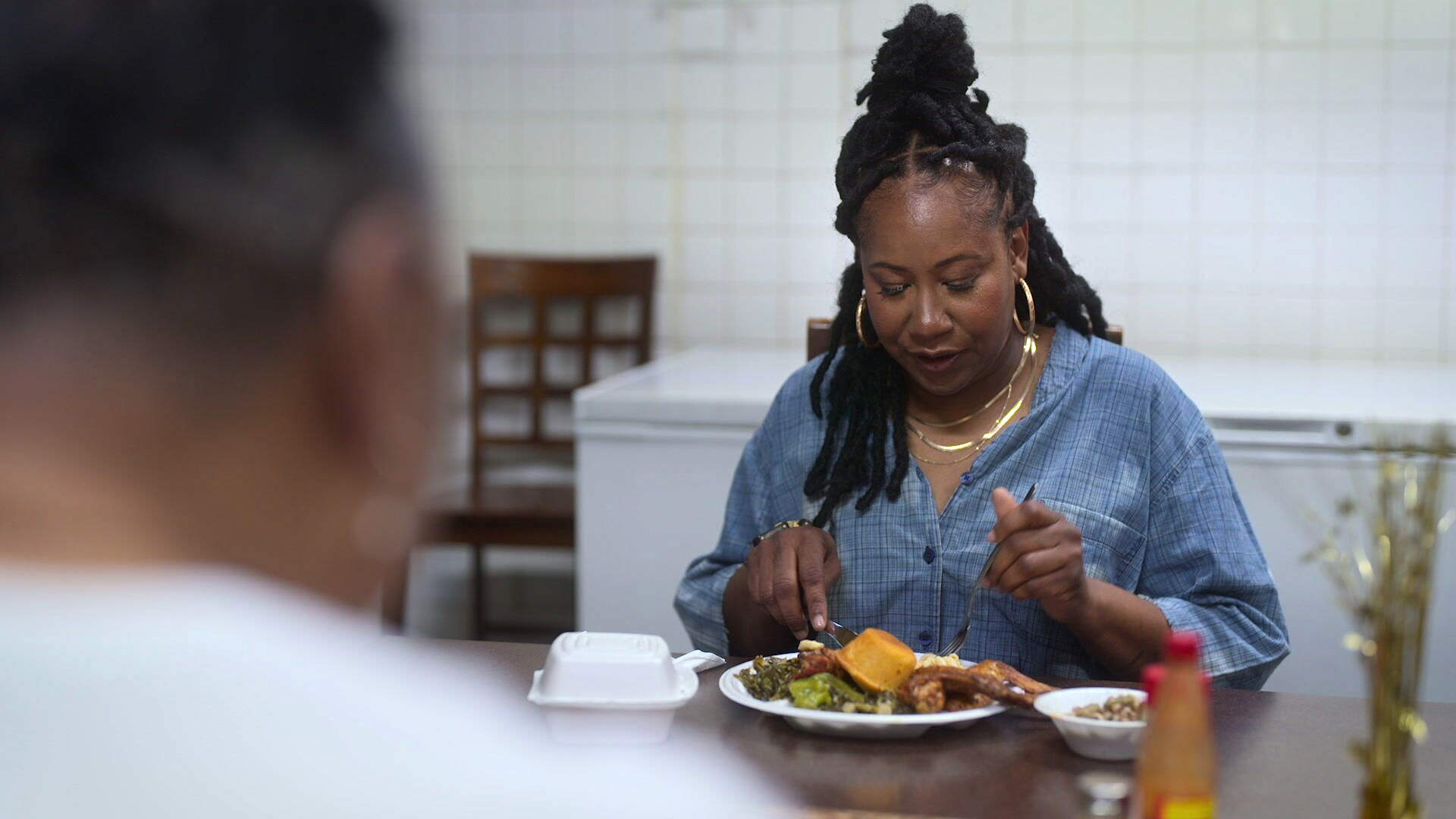 Created by: Alisa Reynolds

Cast: Alisa Reynolds

Genre: Food, Reality

Number of Seasons: 1

Rating:  TV-14
Comfort, family, and tradition comprise the most important ingredients of soul food. It's also these key pieces that allow chef, Alisa Reynolds, to travel the world in hopes of expanding the U.S. definition of the cuisine. Visiting fundamental locations within the United States such as Mississippi and the Appalachian regions, Reynolds travels internationally as well to places like Peru, Italy, South Africa, and Jamaica to partake in their culinary comfort foods. By showing that soul food isn't exclusively African American, but that all people have foods that harken back to times of financial poverty and personal/spiritual richness, Searching for Soul Food finds a deeper meaning – food is a story, one that all people share, and that you can stream now on Hulu.
The Kardashians
Created by: Ryan Seacrest

Cast: Kim Kardashian, Khloé Kardashian, Kourtney Kardashian, Kris Jenner, Kylie Jenner, Kendall Jenner

Genre: Reality

Number of Seasons: 3

Rating: TV-14
New beginnings need new shows, and that's exactly what the Kardashian clan's series The Kardashians is. Returning to television with a more focused insight into certain aspects of the family members' lives, The Kardashians explores the specific challenges of motherhood, billion-dollar companies, men, and of course, being a Kardashian. Keeping the flare of the every day while trimming the excess in order to dig deep into all the ways the sisters have sought to differentiate themselves, The Kardashians has easily taken the top spot of the reality dynasty decade's long catalog.
Don't Forget the Lyrics!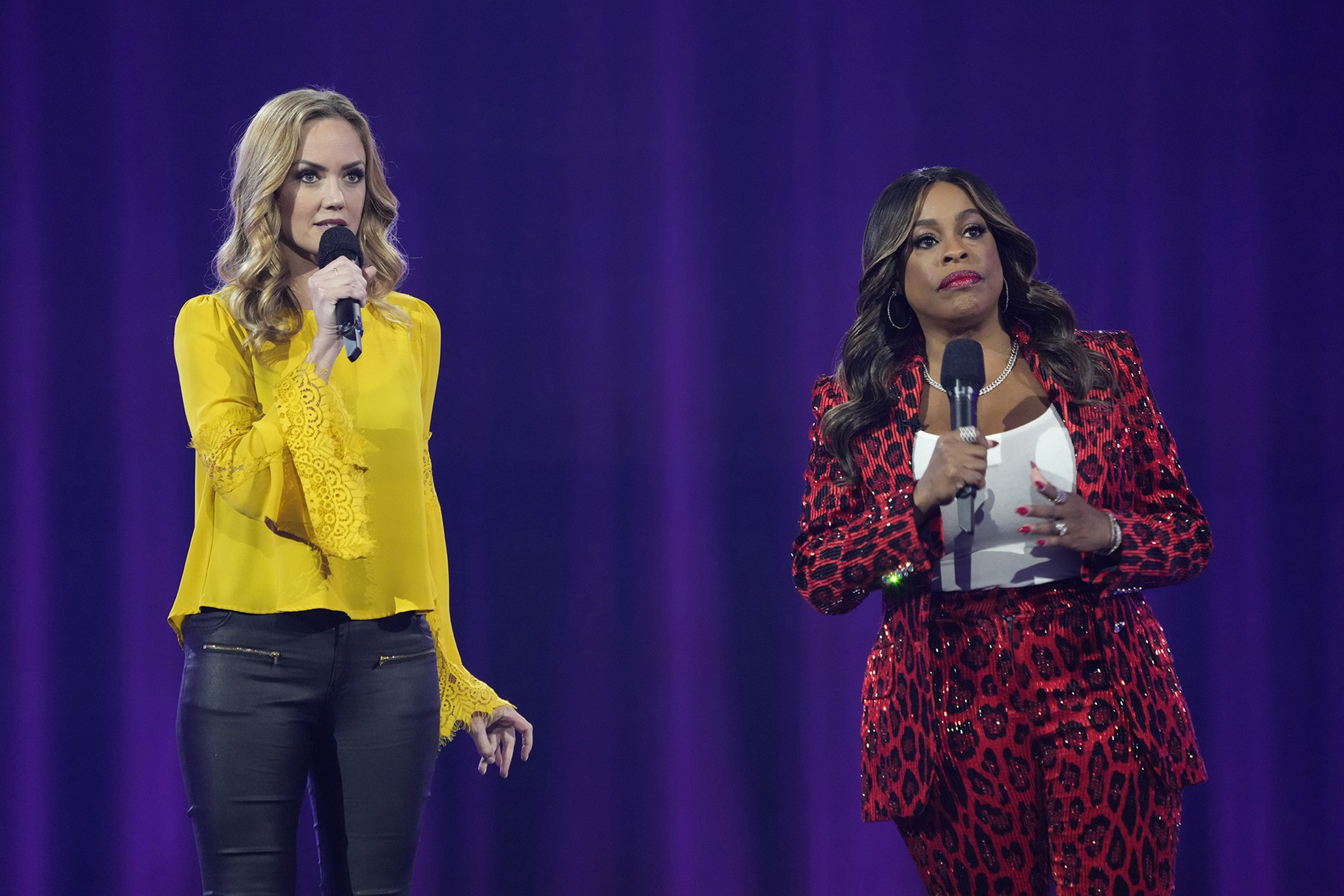 Created by: Jeff Apploff

Cast: Niecy Nash

Genre: Reality, Gameshow

Number of Seasons: 2

Rating: TV-PG
If Wheel of Fortune was about music it would be Don't Forget the Lyrics. Giving contestants a chance to win a million dollars if they can remember the words to some of America's favorite songs, hostess Niecy Nash takes this karaoke guessing game to new heights with a mix of her bubbly personality and well-designed challenges. If outright vocal contests and vocabulary aren't your things, or if you've just grown tired of the repetition, be sure to give Don't Forget the Lyrics a try. You won't be disappointed.
Taste the Nation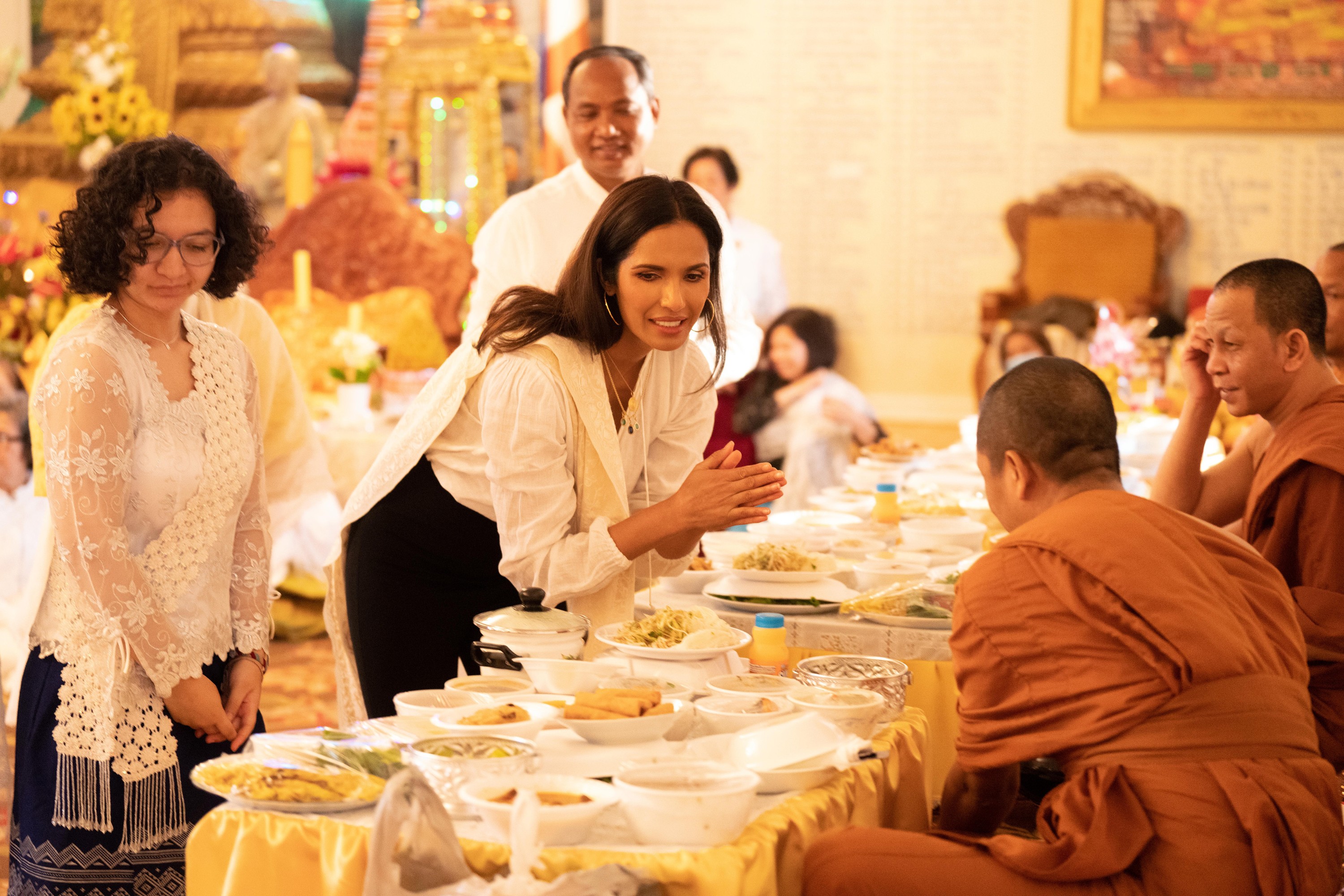 Created by: Padma Lakshmi

Cast: Padma Lakshmi

Genre: Food, Travel, Reality

Number of Seasons: 3

Rating: TV-14
Acclaimed cookbook author and chef Padma Lakshmi travels across the country in search of delicious cuisines specific to each distinct region. Food shows have been trekking the globe for decades, but while Americans make up a large portion of these programs' audience, few have ever focused on the home-grown fare we have right here in our own backyards. From New York red sauce to burritos on the Texas border, Taste the Nation touches down in nearly all 50 states, dissecting and thoroughly enjoying a plethora of traditional and contemporary recipes across three seasons. If you're a fan of travel and cooking, and finally want to see something you can taste for yourself then believe in the name and watch Taste the Nation.
The Great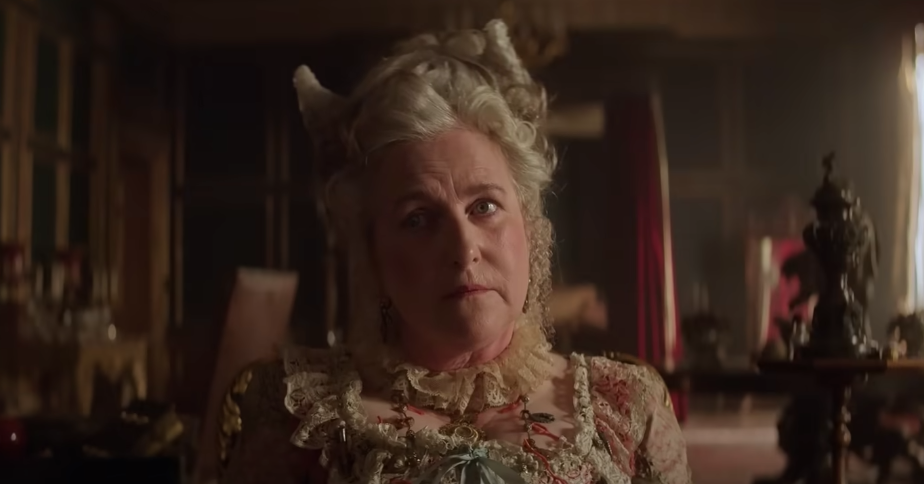 Created by: Tony McNamara

Cast: Elle Fanning, Nicholas Hoult, Phoebe Fox, Sebastian de Souza, Charity Wakefield

Genre: Comedy, Period

Number of Seasons: 3

Rating: TV-MA
Imperial Russian history in the frame of television and movies has been done to death. Maybe that's why The Great has chosen to revive it. Using the court of Catherine the Great (Elle Fanning) to give a thrillingly inaccurate take on history, the story of her majesty, as she attempts to wrestle away control of Europe's largest country from her feeble-minded husband Peter III (Nicholas Hoult), has never been so much fun. Potently self-aware of its own absurdities, the guise of history is masterfully manipulated to explore long-standing issues in a contemporary sense. Misogyny, sexuality, and economic inequality play out in a world of pet bears, powdered wigs, and vodka-soaked debauchery. The only thing grander than the setting and costumes is the writing. Created by the co-scribe of the ten-time Oscar-nominated film, The Favourite, Tony McNamara pulls numerous similarities from his previous work, but none more so than his own sense of humor. Between its breathtaking palaces and side-splitting laughter, the only thing that will stop you from binging this Slavic-set gem is your need to recoup some oxygen.
Saint X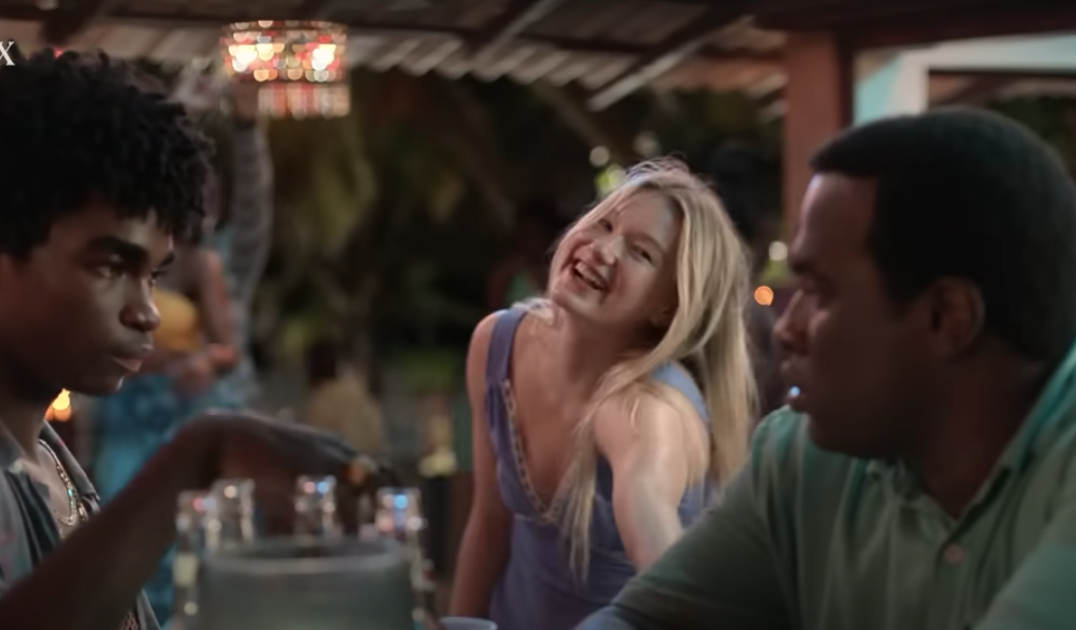 Created by: Leila Gerstein

Cast: Alycia Debnam-Carey, Madelaine West Duchovny, Jayden Elijah, Michael Park, Betsy Brandt

Genre: Mystery, Drama

Number of Seasons: 1

Rating: N/A
Based on Alexis Schaitkin's hit novel of the same name, Saint X explores the mysterious death of a teenage girl across multiple timelines. The first timeline shows the Thomas family — dad Bill (Michael Park), mom Mia (Betsy Brandt), 7-year-old Claire (Kenlee Anaya Townsend), and 18-year-old Alison as they enjoy their vacation on a beautiful tropical island. Rest and relaxation are cut short though when the family wakes up one morning to find Alison missing. After a quick investigation, Alison's body is found, and her death is ruled an accident despite numerous clues not adding up. The second timeline follows the now-adult Claire as she takes up the challenge of investigating the cold case herself. Hunting for answers, she goes back to where it all began and starts reopening old wounds that might lead her right back to the killer and into danger.
Dear Mama
Created by: Allen Hughes

Cast: Snoop Dogg, Mike Tyson, Eminem, Dr. Dre, Tupac Shakur, Afeni Shakur

Genre: Documentary, Music

Number of Seasons: 1

Rating:  TV-MA
From acclaimed director Allen Hughes comes a new five-part series investigating an aspect of rapper Tupac Shakur's life that has never before been brought to the screen – his relationship with his mother. Constantly referenced by Tupac himself throughout his career, Afeni Shakur's influence on her son and his art is now revealed in interviews with friends, family, archival footage, and other rappers who have studied Shakur's work. The likes of Snoop Dogg, Eminem, and Mike Tyson reveal their own experiences with the rapper, as well as offer their insight into his mindset and what his mother meant to him. There's no lying to family, and the Shakur family is now sharing their truths with you in this Hulu streaming exclusive.
Til Death Do Us Part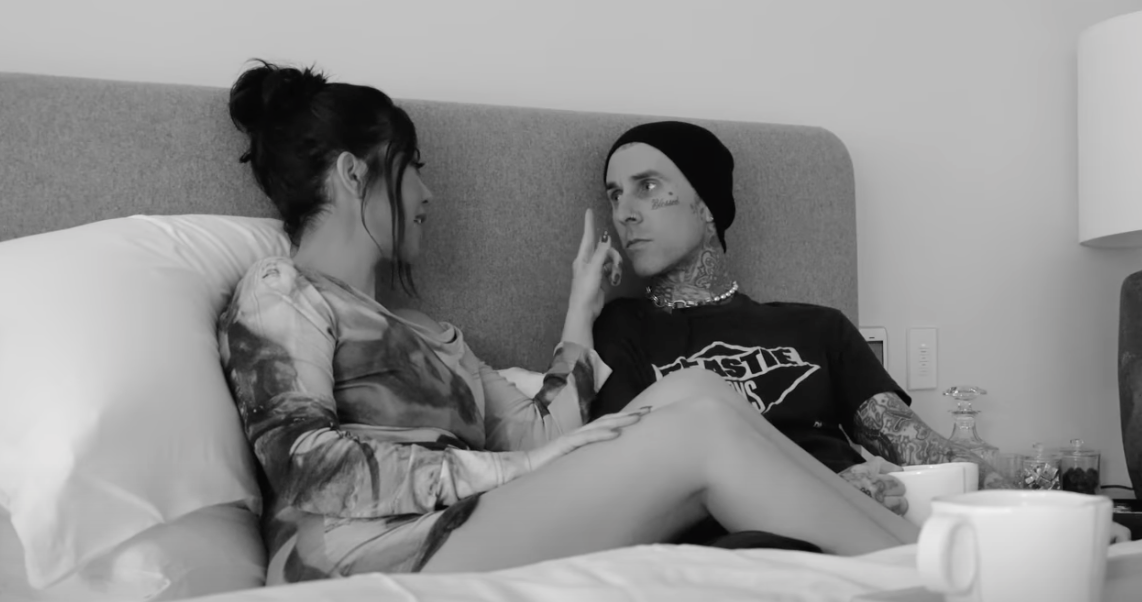 Created by: n/a

Cast: Kourtney Kardashian, Travis Barker

Genre: Reality

Number of Seasons: 1

Rating: TV-14
The newest chapter in the Kardashian reality story focuses on the fairytale marriage between Blink 182 drummer Travis Barker, and the second oldest sister of the Kardashian clan, Kourtney. Based on the planning for the couple's third wedding, the first being an unofficial event in Las Vegas, and the second a non-religious ceremony in Santa Barbara, the pair are pulling out all the stops for their third go. Taking place at a castle in Portofino Italy, with a ceremony largely designed by the couture couple behind Dolce and Gabbana, Stefano Gabbana and Domenico Dolce, the wedding is hands down the biggest yet, packed full of all the luxe Kardashian flair fans of the notorious tv family have come to expect. Available exclusively on Hulu streaming, don't wait to watch. Kravis forever!
Am I Being Unreasonable?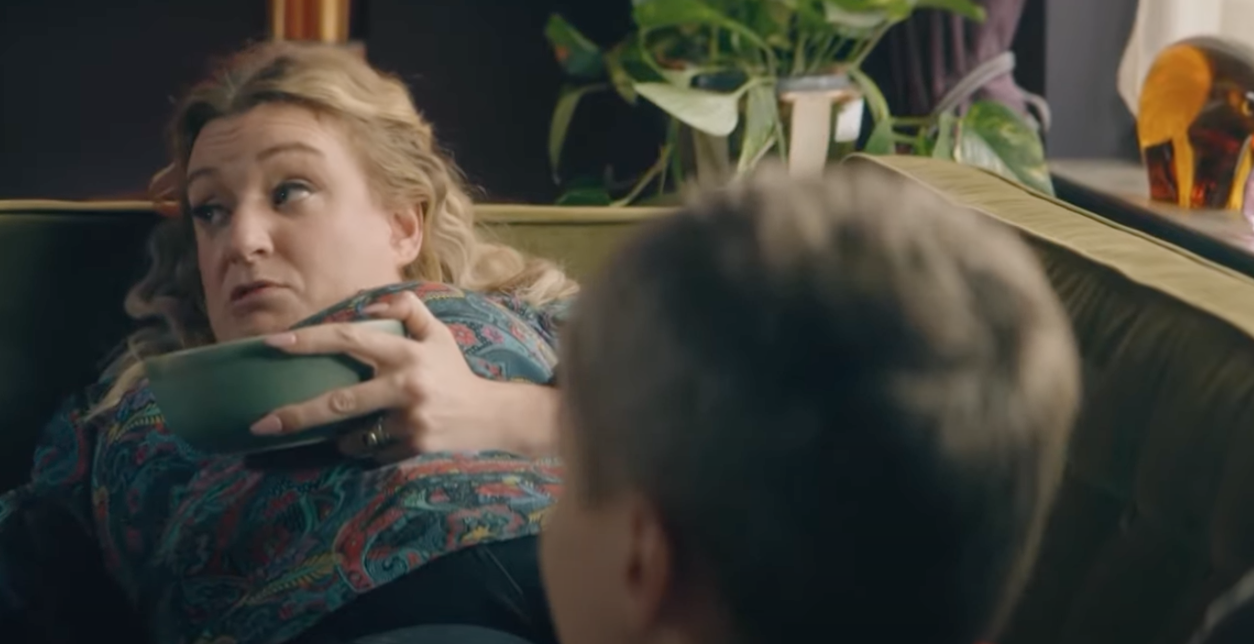 Created by: Daisy May Cooper

Cast: Daisy May Cooper, Lenny Rush, Selin Hizli, Dustin Demri-Burns, Karla Crome

Genre: Comedy, Thriller

Number of Seasons: 1

Rating: N/A
If there's an unspoken difference in British comedy, then Am I Being Unreasonable is a silent scream. Do you know that kind that people can't tell if it's a laugh or genuine terror? Well, welcome to Nic's (Daisy May Cooper) life. Trapped in a marriage she's not sure she wants to be in, with the feeling that there's just something not quite right, Nic teams up with Jen (Selin Hizli), another mom at Nic's son's school for a girl's night out. Alcohol and their burgeoning share sessions soon unearth traumas from both women's past, leading them to believe neither is who they say they are. Striking the perfect balance between creepy and funny, Am I Being Unreasonable looks to be the newest British hit to strike it big on U.S. streaming.
Lucifer and the Biscuit Hammer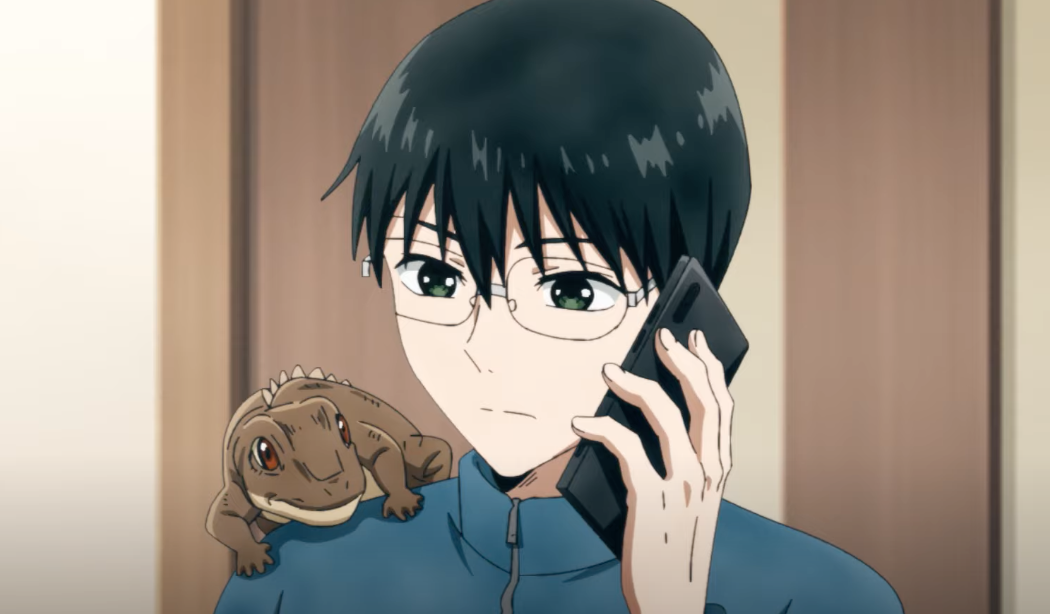 Created by: Satoshi Mizukami

Cast: Junya Enoki, Naomi Ōzora, Tatsumaru Tachibana, Nagisa Kakegawa

Genre: Anime, Fantasy

Number of Seasons: 1

Rating: PG-13
Based on the massively popular manga of the same name, Lucifer and the Biscuit Hammer follows Yuuhi Amamiya (Junya Enoki), a normal college student living in Japan who wakes one morning to find a talking lizard on his bed. After biting Yuuhi and transferring his powers to him the lizard explains that princess Samidare (Naomi Ōzora) needs his help. Initially resistant to the idea, Yuuhi changes his mind after crossing paths with the princess and falling in love. Now in the princess's employ as a beast knight able to transform into a mighty reptilian warrior, Yuuhi must work with other incredible creatures to save the world from a giant hammer floating in space called the Biscuit Hammer. Filled with the unique quirkiness anime is known for, lovers of the media are bound to find Lucifer and the Biscuit Hammer an entertaining addition to Hulu's continuously growing catalog.
Attack on Titan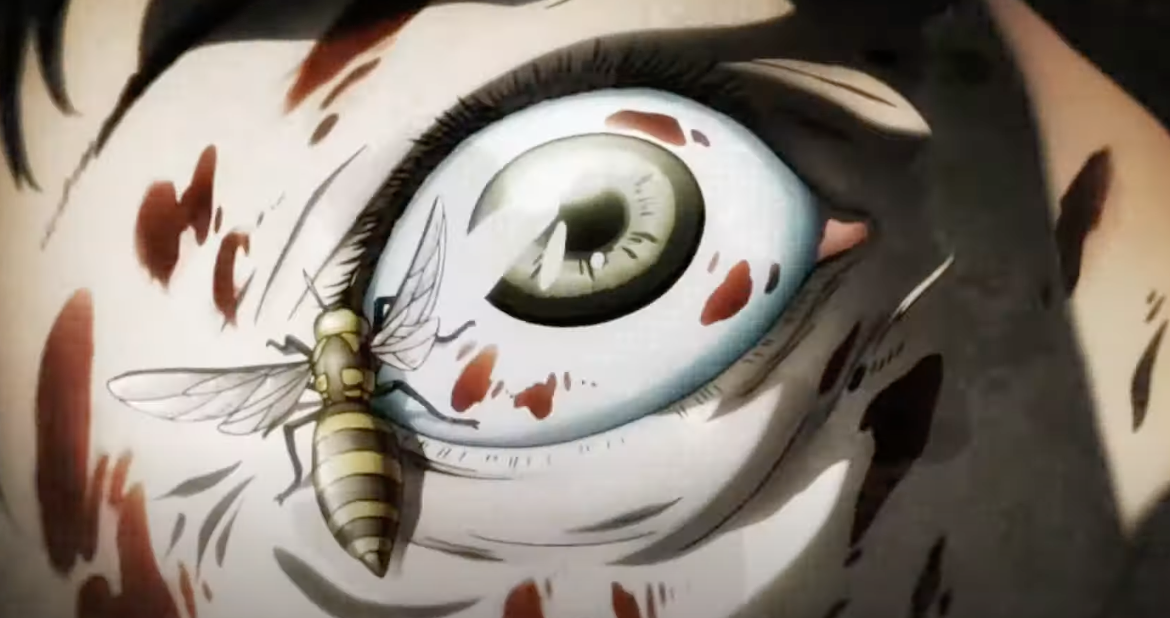 Created by: Hajime Isayama

Cast: Bryce Papenbrook, Josh Grelle, Trina Nishimura

Genre: Anime, Fantasy

Number of Seasons: 4

Rating: TV-MA
The most popular anime of the past decade has finally come to its fourth and final season. Available in its entirety on Hulu streaming, Attack on Titan drops you into the medieval-themed town of Shiganshina. This town exists as the outermost walled city of a trio. Its inhabitants live behind its massive walls for fear of what lurks outside. Giants, or as the inhabitants call them, Titans, drove human civilization to near extinction a century ago and now prowl the outside world. Eren Yeager (Bryce Papenbrook), Armin Arlert (Josh Grelle), and Mikasa Ackerman (Trina Nishimura) are childhood friends with no knowledge of what lurks beyond. That all changes when Titans break through the walls for the first time ever, killing most of the town including Eren's mother and father. Fueled by loss Eren and his friends join the elite squad tasked with hunting down the Titans and set out to unravel the mystery behind these giant beasts.
Unprisoned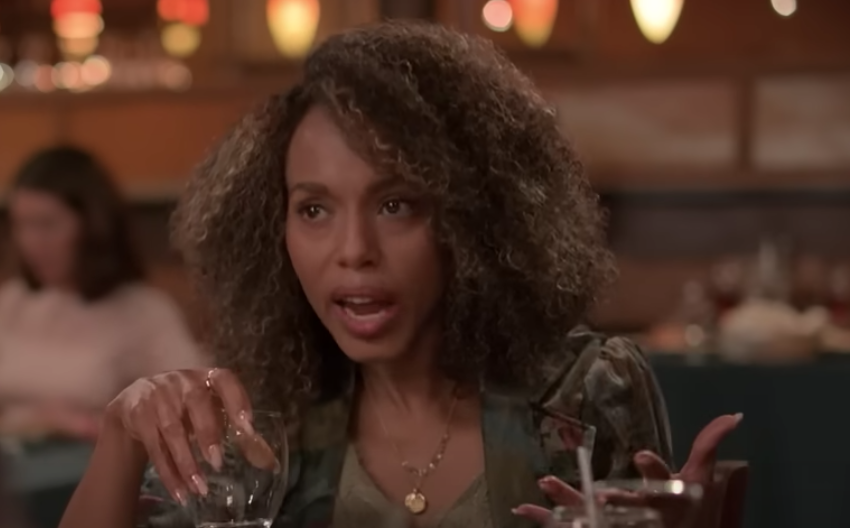 Created by: Tracy McMillan

Cast: Kerry Washington, Delroy Lindo, Faly Rakotohavana, Marque Richardson, Rachael Drummond

Genre: Comedy, Family Sitcom

Number of Seasons: 1

Rating: TV-MA
Paige Alexander (Kerry Washington) has spent her life organizing her life. There is one big fact she can't collate, preen, or erase though, and that is her father Edwin's (Delroy Lindo) upcoming release from prison after serving 17 years. Determined to make up for lost time Edwin moves in with Paige and her teenage son and gets to work shaking things up. While still possessing all the hallmarks of a classic family sitcom, Unprisoned's unique concept lends itself to plenty of fresh jokes and new laughs. If you want a show that feels like you've been watching for years without any of the staleness, check out Unprisoned. You won't be disappointed.
Good Trouble
Created by: Bradley Bredeweg, Joanna Johnson, Peter Paige

Cast: Maia Mitchell, Zuri Adele, Cierra Ramirez, Tommy Martinez, Sherry Cola, Emma Hunton

Genre: Drama, Comedy

Number of Seasons: 5

Rating: TV-14
The even more popular spinoff of the already popular show The Fosters, Good Trouble focuses on Callie Adams Foster (Maia Mitchell) and Mariana Adams Foster (Cierra Ramirez), now a few years after the original series' end date and living in L.A. as young professionals. Having moved into the Coterie apartment building as roommates, the two siblings are closer than ever. And it's a good thing because the challenges of life are just beginning. Mariana is working as a software engineer while Callie is a law clerk for a brutally demanding judge. Like Friends, The Big Bang Theory, and New Girl before it, Good Trouble makes use of its apartment building setting, introducing a basket of oddball neighbors that will grow into friends, and possibly more, all while bringing you in like one of the gang.
Rap Trap: Hip Hop on Trial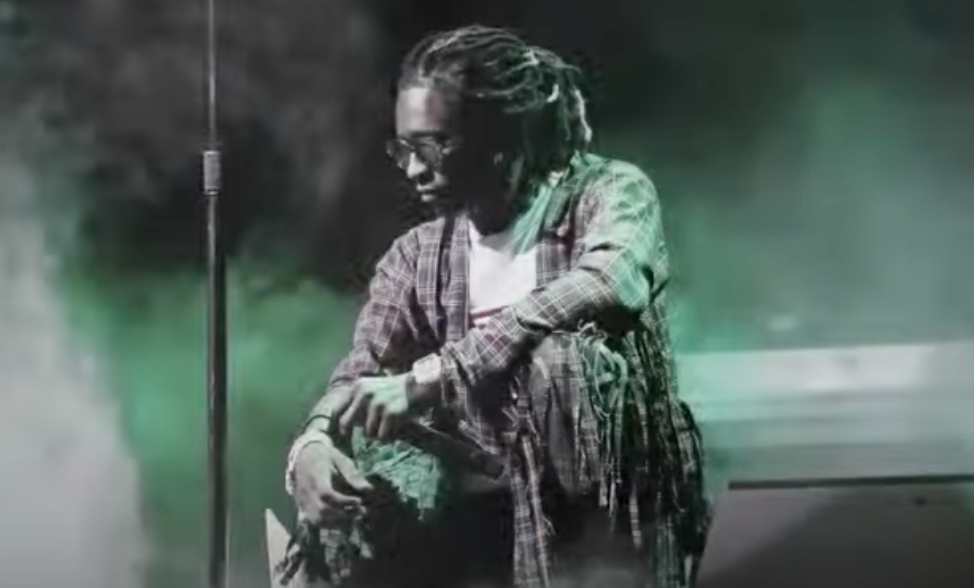 Created by: Cydney Tucker

Cast: Fat Joe, Killer Mike, Will.i.am, Kevin Liles

Genre: Documentary, Music

Number of Seasons: 1

Rating: TV-MA
Arrested on May 11, 2022, Young Thug and Gunna YSL were charged under the RICO act (Racketeer Influenced and Corrupt Organizations Act), a statute originally designed to bring down organized crime groups. As in previous cases against rappers such as Bobby Shmurda and Boosie, Thug's and Gunna's lyrics are presented as evidence against them, claiming they constitute admission to wrongdoing and criminal involvement. Hulu's new documentary series Rap Trap: Hip Hop on Trial takes aim at this declaration, stating that this isn't just Thug and Gunna on trial, but Rap and the freedom of speech. Big names from the Hip Hop industry such as Fat Joe, Killer Mike, and Will.i.am feature prominently as the sordid history of lyrics in the courtroom are explored, and the dangers of prosecuting facets of artistic expression.
The Company You Keep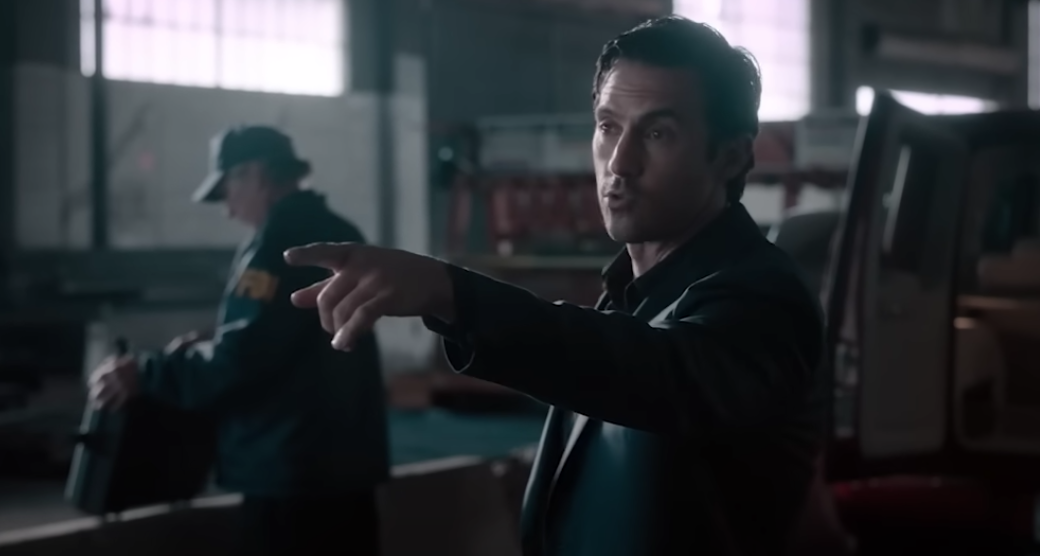 Created by: Julia Cohen

Cast: Robert Redford, Shia LaBeouf, Julie Christie

Genre: Crime, Drama

Number of Seasons: 1

Rating: TV-14
Sparks fly personally and professionally when career con man Charlie Nicoletti (Milo Ventimiglia) and CIA Agent Emma (Catherine Haena Kim) spark up a romance. Unaware of each other's professions the two fall further in love, all while drawing closer to a cop/robber collision that threatens their relationship and their lives. Striking that nostalgic cable balance of exciting and endearing, The Company You Keep will remind you of all the tv shows you grew up on. Is it a little cheesy? Absolutely. But so was 24. So, if you want a tv show unreal enough to take you out of your everyday life while remaining grounded enough that you can identify with the characters, look no further because this one has the makings of a new classic.
Wu-Tang: An American Saga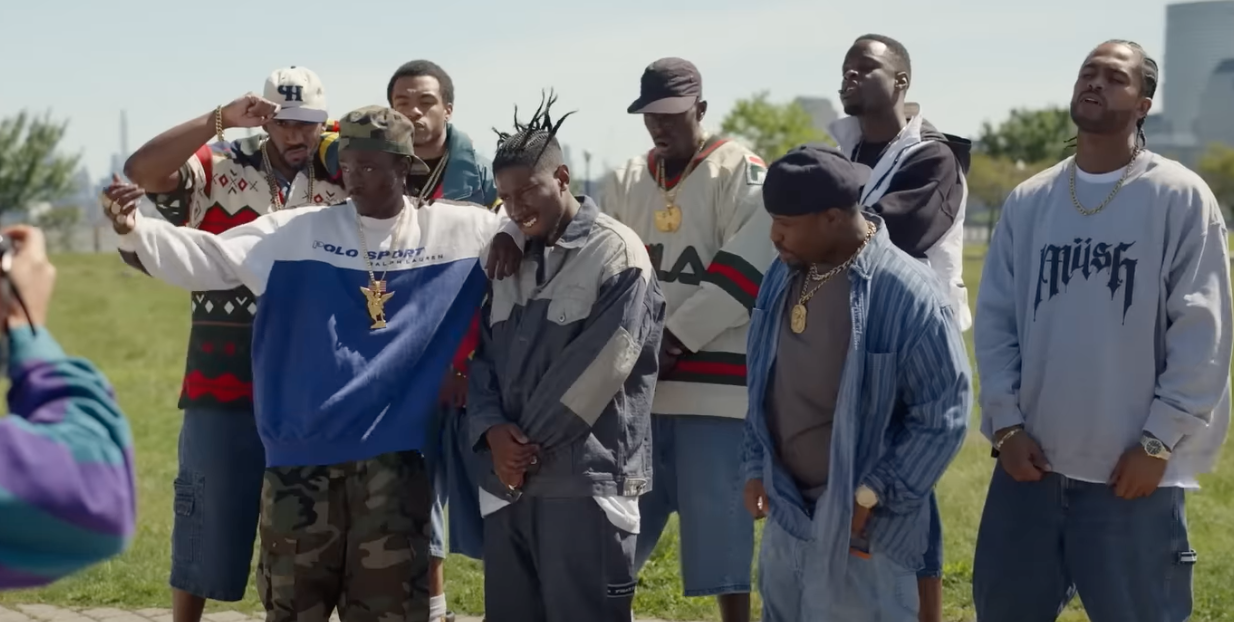 Created by: RZA, Alex Tse

Cast: Ashton Sanders, Siddiq Saunderson, Julian Elijah Martinez, TJ Atoms, Shameik Moore, Johnell Young

Genre: Drama, Music

Number of Seasons: 3

Rating: TV-MA
1990s NYC may have been one of the most dangerous places in the world, but it was also one of the most creative. A direct product of this mix of crime and culture was the Wu-Tang Clan. Bobby Diggs aka The RZA (Ashton Sanders) was seeking a fresh start after narrowly avoiding a life sentence for attempted murder. Gathering his two cousins and five closest friends, Diggs set about forming the Wu-Tang Clan. Not every member was as willing to give up their criminal behavior for what they saw as a long shot though. Drive-bys, drug deals, prison violence, gang wars, record releases, rap battles, and the music business, Wu-Tang: An American Saga has it all while telling the true story of how one of Hip Hop's most influential groups rose from rags to riches, then fell apart under the weight of its own success.
The Animaniacs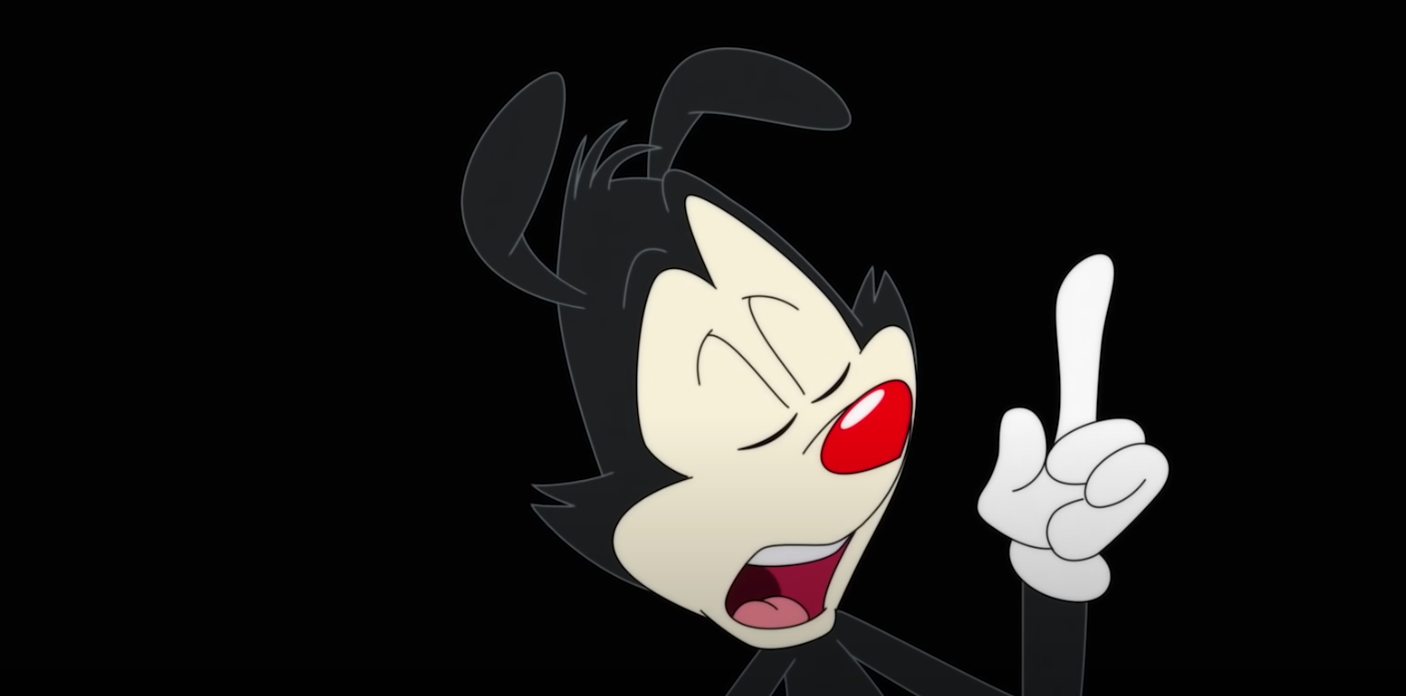 Created by: Wellesley Wild

Cast: Jess Harnell, Tress MacNeille, Rob Paulsen, Maurice LaMarche

Genre: Comedy, Cartoon

Number of Seasons: 3

Rating: TV-PG
Back before Saturday morning cartoons sucked and WB11 changed its name to The CW, three weird… skunks? Ferrets? Animated siblings, Yakko (Rob Paulsen), Wakko (Jess Harnell), and Dot (Tress MacNeille) who live in the Warner Bros. water tower, taught us about the world through Tarantino-level pop culture references, sharp social satire, and enough innuendo to skin a… are they cats? Now I know you're probably thinking cartoons are for kids, but much like the show's producer, Steven Spielberg, Animaniacs has mastered the ability of ageless appeal, allowing for silly fun and surprisingly engaging entertainment. Hulu's recent reboot has also given the show the chance to rip 2023, current box office hits, and modern politics to shreds just like they did in the 90s, back before the world went crazier than them.
Koala Man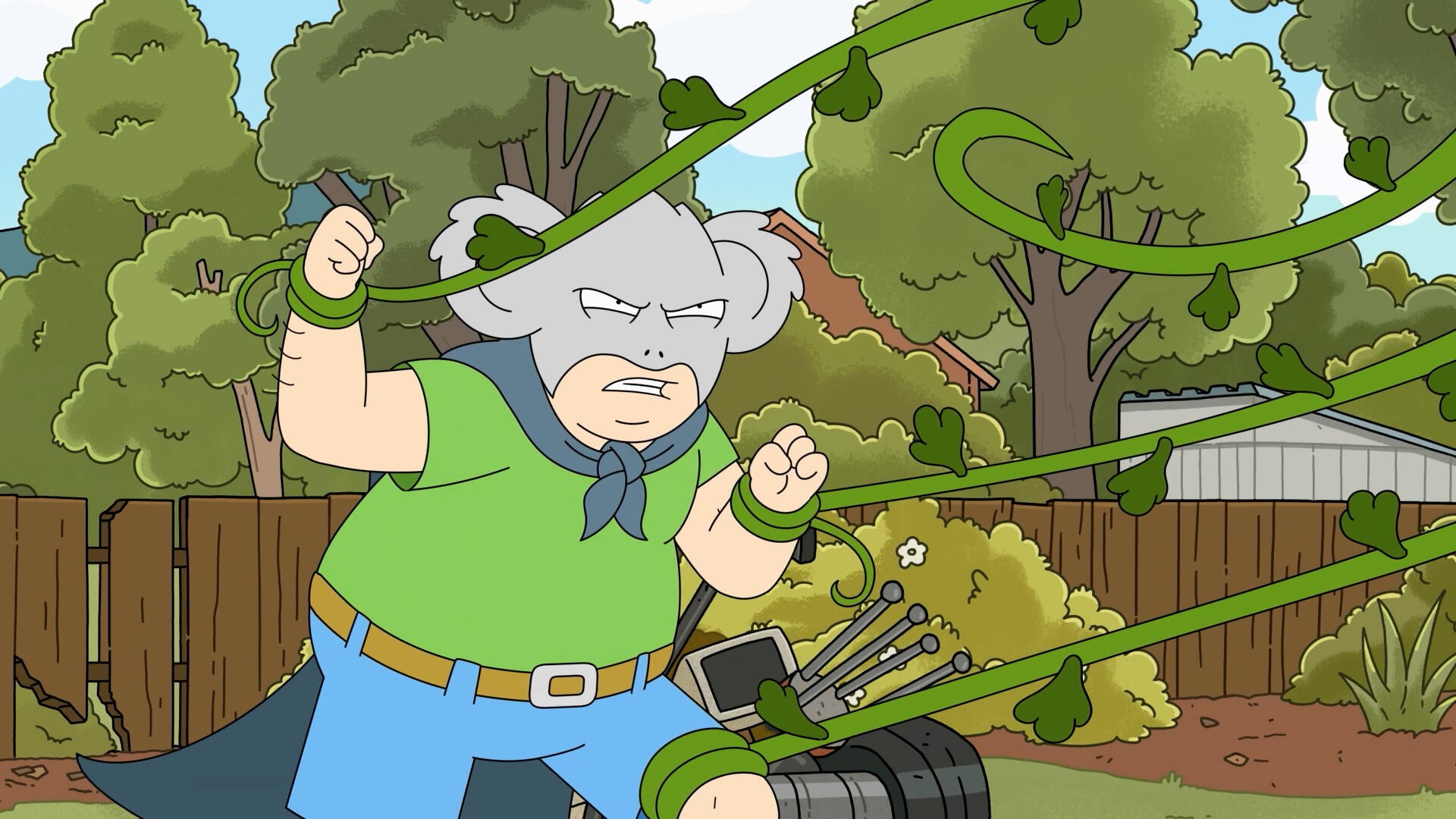 Created by: Michael Cusack

Cast: Michael Cusack, Hugh Jackman, Demi Lardner, Jemaine Clement, Sarah Snook, Hugo Weaving

Genre: Cartoon, Comedy

Number of Seasons: 1

Rating: TV-MA
Made by the producers behind Rick and Morty, and Solar Opposites comes the story of Kevin Williams (Michael Cusack) AKA Koala Man, a native Aussie living in an alternative universe where Australia is the premiere global superpower, and he thinks it would be a good idea to fight crime. Possessing no background in law enforcement, superpower, or even a smidge of athletic ability Kevin sets out to rid his town of evildoers. Of course he sucks, but his family including wife, daughter, and son who actually does have super powers put up with it for no other reason than that they love him. As much a family sitcom as it is an absurdist cartoon, Koala Man's sweet tone harkens back to classic episodes of The Simpsons, which if any indicator means there will be plenty more wonderful seasons to come.
Trigun Stampede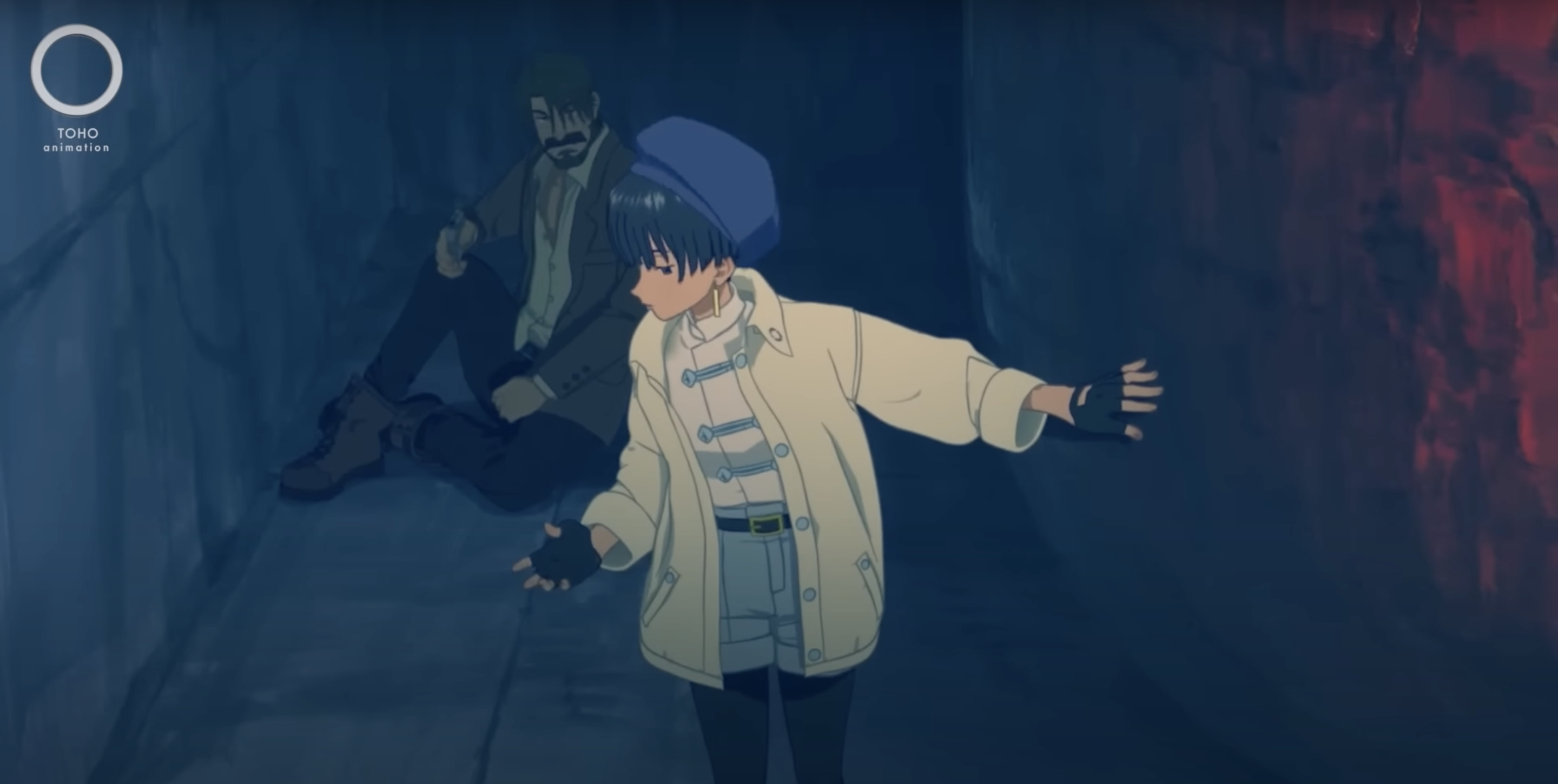 Created by: Yasuhiro Nightow

Cast: Yoshitsugu Matsuoka, Junya Ikeda, Sakura Ando, Kenji Matsuda, Tomoyo Kurosawa

Genre: Animated, Action

Number of Seasons: 1

Rating: TV-14
The red trenched gunman with the sixty-billion-dollar bounty on his head has returned after twenty-five long years. Based on the same manga as the beloved Trigun animated series, Trigun Stampede is a reimagining meant to include previously absent details from the now updated literary series. Vash (Yoshitsugu Matsuoka) is somewhat of a legend. The most renowned gunman on the planet of "No Man's Land", "The Human Stampede" is spoken about far and wide even though few know his story. Determined to get the truth, reporters Roberto de Niro (Kenji Matsuda) and Meryl Stryfe (Sakura Ando) track down and befriend the legendary fugitive. Trading hand drawn animation for CGI, as well as sporting a more mature tone, Trigun Stampede differentiates itself from the original while proving by the end of episode one that it is every bit as worth the watch as its predecessor. 
Big Bet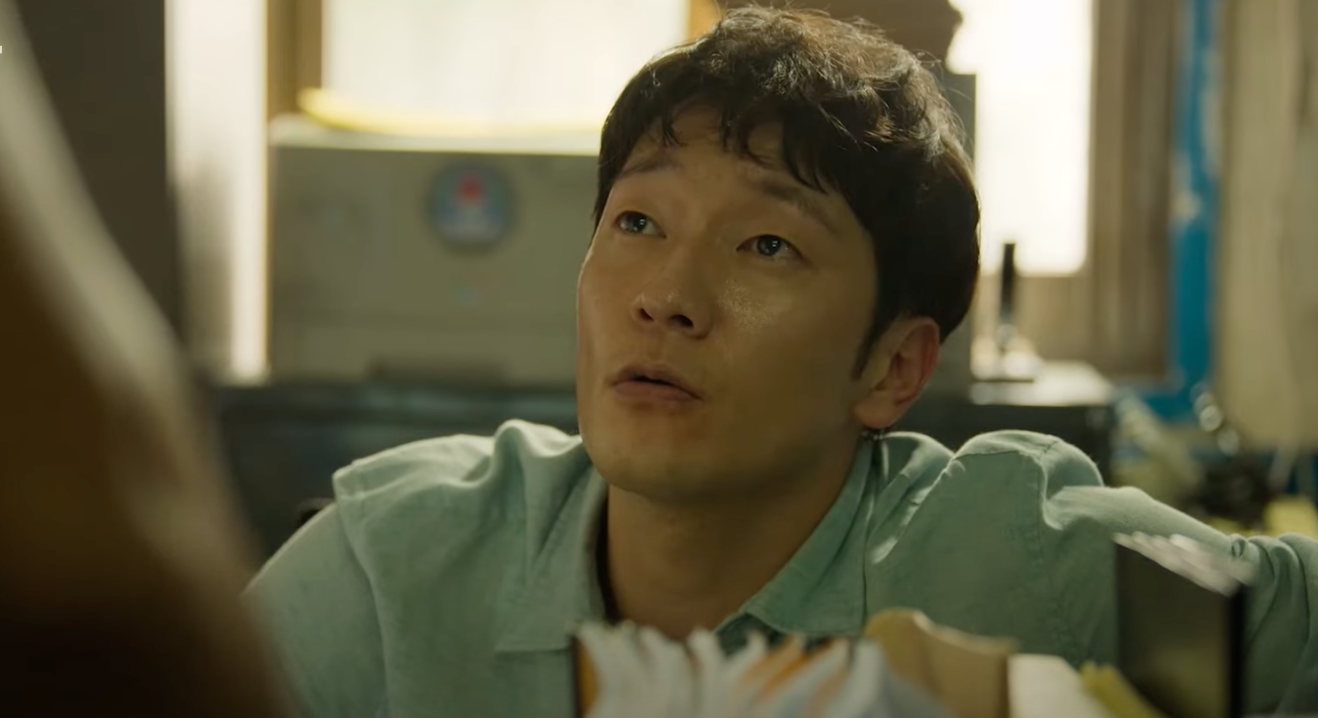 Created by: Song Min-joo

Cast: Choi Min-sik, Son Eun-seo, Son Suk-ku, Lee Dong-hwi, Heo Sung-tae

Genre: Crime, Drama

Number of Seasons: 1

Rating: TV-MA
Pairing the star of the original Oldboy, Choi Min-sik, with the director of The Outlaws, Kang Yoon-sung, Big Bet goes all in with this new Korean crime drama. Set in the Philippines where businessman Cha Mu-sik (Choi Min-sik) has made his fortune running the biggest casino in the country, an unknown enemy sets out to topple his empire by murdering two Koreans entangled with the casino. Coming under investigation by local police and harassed by gangs hoping to exploit the situation, Mu-sik is forced to act. Lashing out with his own muscle while narrowly escaping attempts on his own life, Mu-sik must discover who it is that's trying to frame him before everything comes crashing down.
Black Ink Crew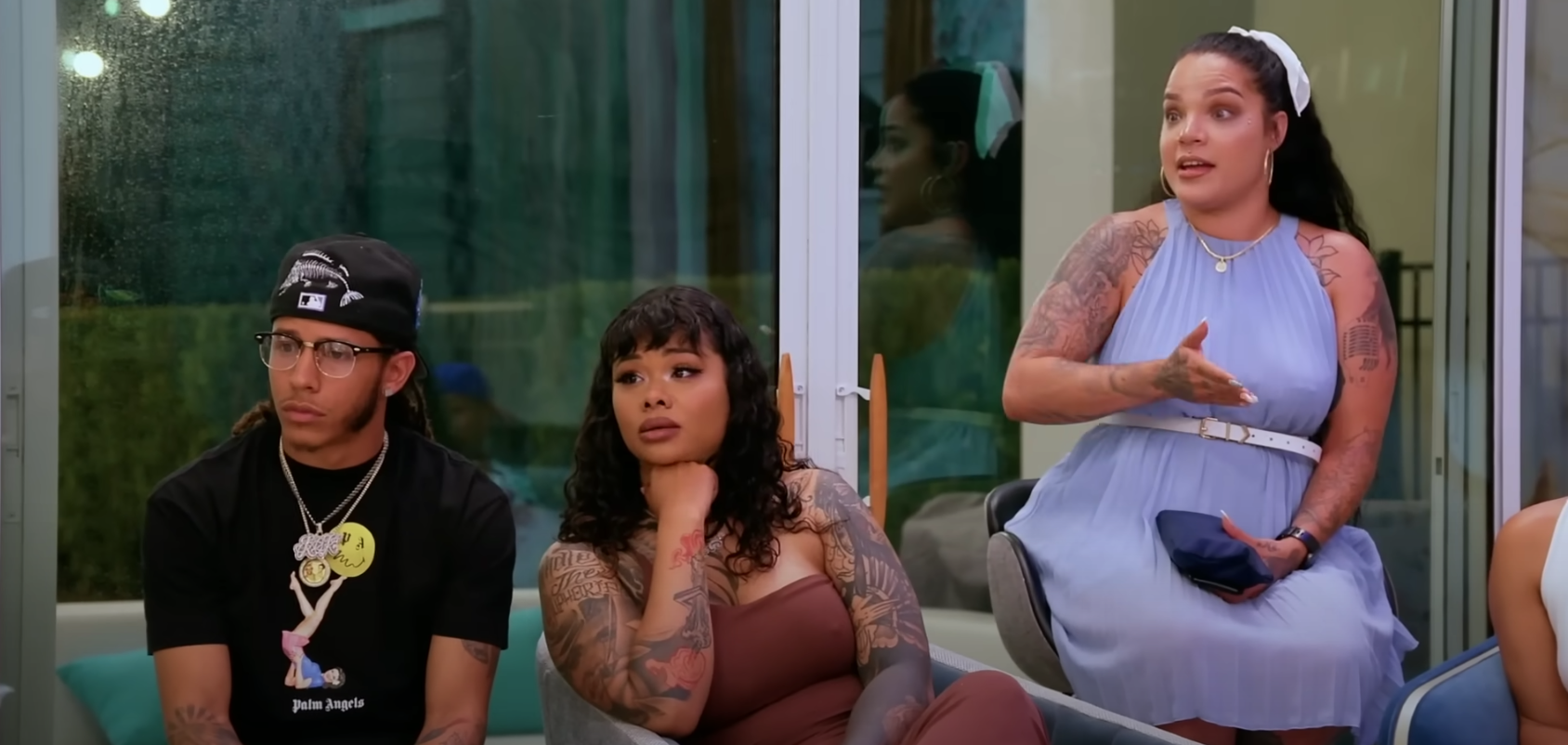 Created by: Dan Cesareo

Cast: Ceaser Emanuel, Cristana Lattimore, Ashley Nicole Bermudez, Kevin Laroy, Quani

Genre: Reality

Number of Seasons: 10

Rating: TV-14
From musicians to athletes, everybody seems to be sporting some type of ink nowadays. If you've ever wondered where your favorite celeb gets tatted then look no further. Transplanting the classic reality show format onto the highly unorthodox Black Ink tattoo shop in Harlem N.Y., the group of wildly creative artists and friends share their day-to-day in this entertaining show. Best described as an R-rated Barbershop meets MTV's Real World, Black Ink Crew dishes out drama alongside amazing tattoos to please both reality fans and ink lovers alike. If you're just here for the paparazzi factor there's plenty of that too. Featuring celebrities such as Jadakiss, Tyshawn Taylor, Ray J, and Nicki Minaj, Black Ink Crew offers a rare glimpse into their private lives and more than a few inspirational pieces for your own ink. 
The Cleaning Lady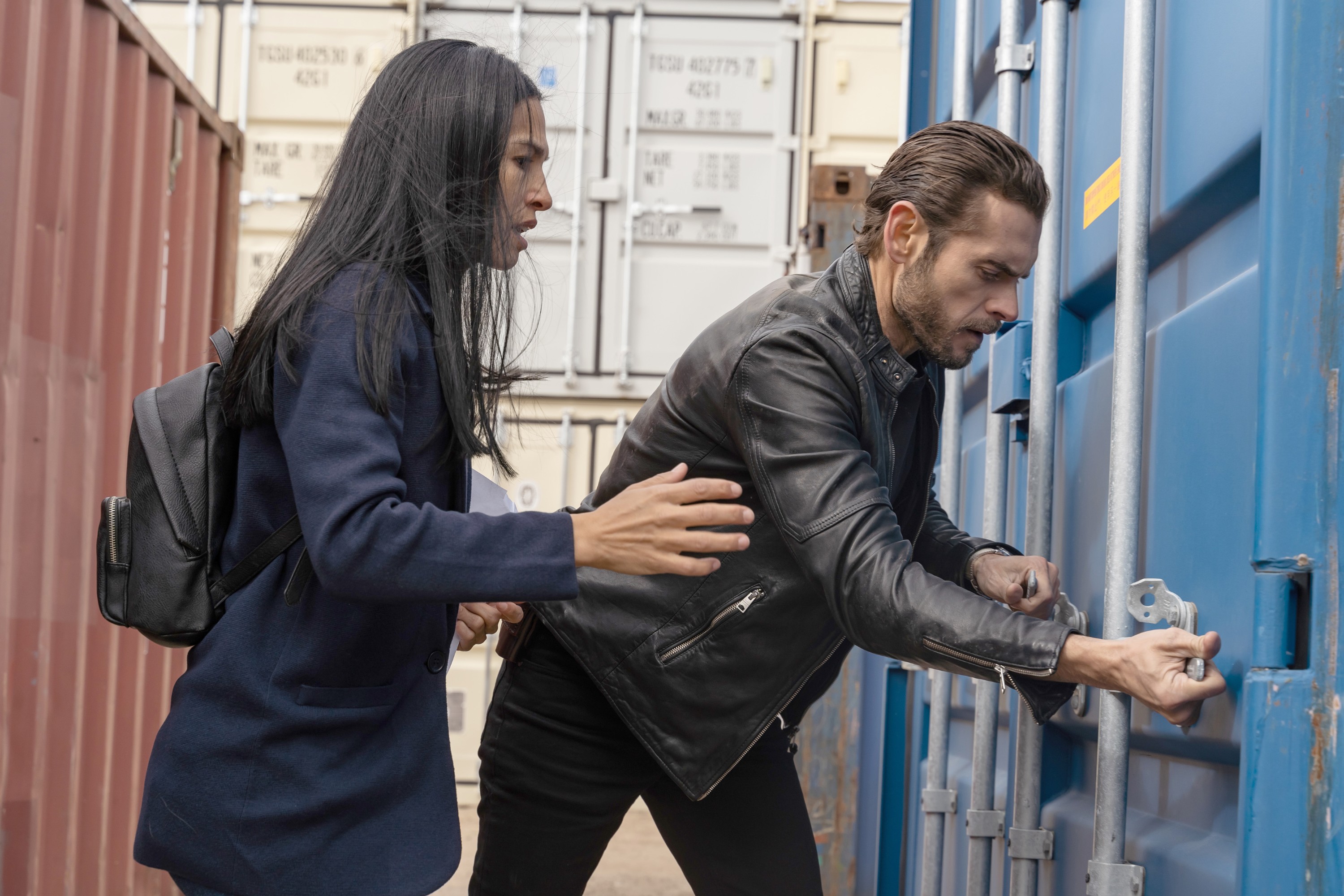 Created by: Miranda Kwok

Cast: Elodie Yung, Eva De Dominici, Oliver Hudson, Adan Canto, Liza Weil, Naveen Andrews

Genre: Crime

Number of Seasons: 2

Rating: TV-MA
Thony De La Rosa (Elodie Yung) quit her job as a doctor in the Philippines and moved to Las Vegas to get her son an experimental surgery that could save his life. Here on an expired visa, Thony is unable to practice medicine and instead must save up for the surgery by working as a maid. After witnessing a mob shooting, she is offered a job that utilizes both of her skillsets. Hired on as private doctor to the mob, then tasked with cleaning up all the aftermath of their nefarious crimes, Thony soon finds herself making enough money for her son and her family. With this extra cash comes a lot of extra problems though. Falling deeper into a life of crime she's desperate to escape while also catching the attention of the F.B.I. Thony must now try and escape a life she never wanted while still trying to save her boy.
Kindred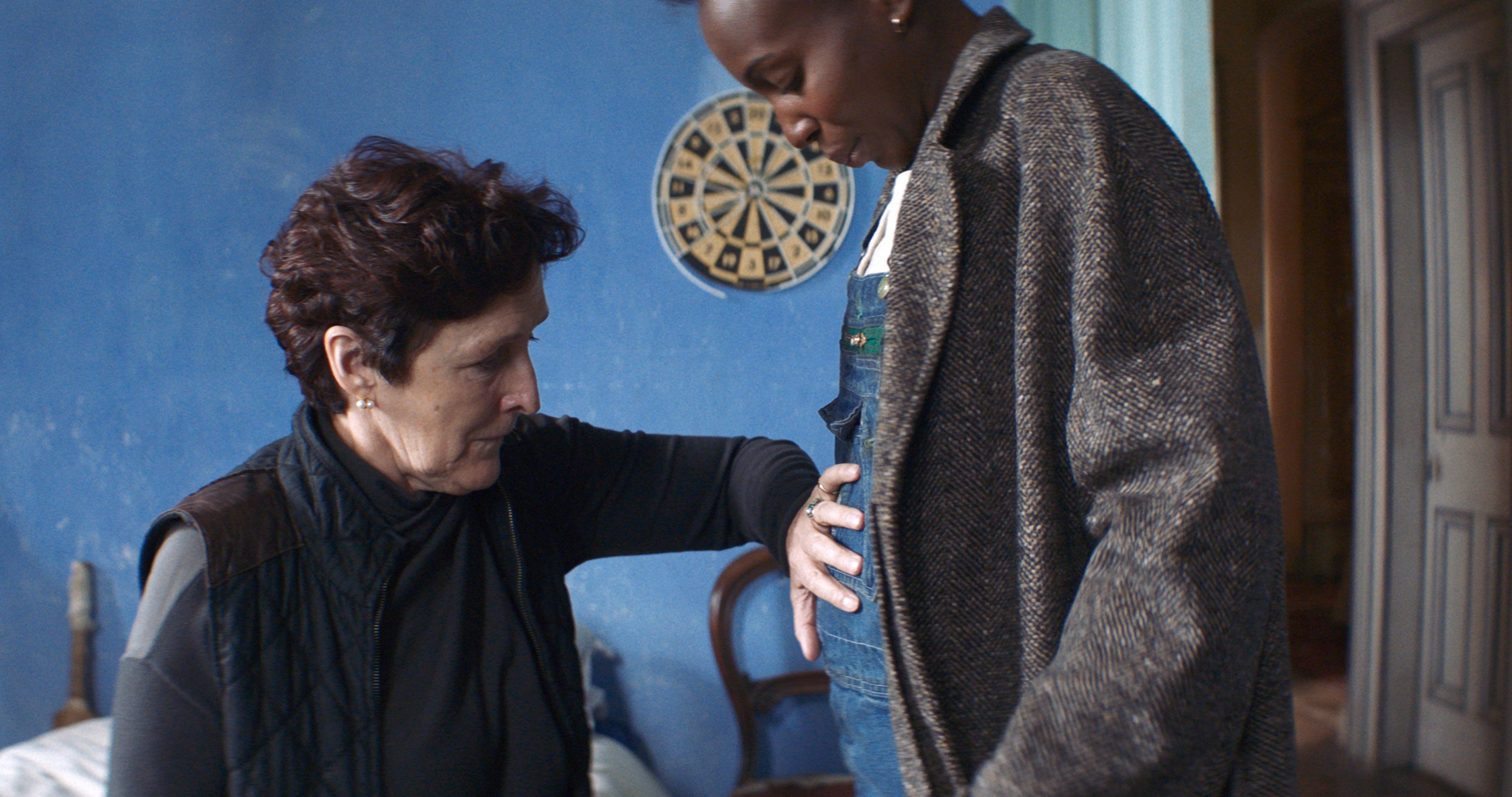 Created by: Branden Jacobs-Jenkins

Cast: Mallori Johnson, Micah Stock, Ryan Kwanten, Gayle Rankin

Genre: Sci-Fi, Drama

Number of Seasons: 1

Rating: TV-MA
Based on the Octavia E. Butler novel of the same name, and adapted by famed playwright Branden Jacobs-Jenkins, Kindred follows Dana James (Mallori Johnson), a native New Yorker who has just relocated to L.A. to pursue a career in screenwriting. Prepared to find a new place to grab her morning coffee, Dana soon finds herself facing a course of hardships far more trying. Sporadically transported back to the Antebellum South for hours, sometimes days at a time, while mere seconds pass in the present, Dana is desperate to discover the cause before she finds herself trapped forever. Brilliantly juxtaposing the blatant racism of yesteryear with the more passive bigotry of today, Kindred offers a fresh take on a weary subject, proving that there is still more to be learned from history than just gratuitous violence.
Fleishman Is in Trouble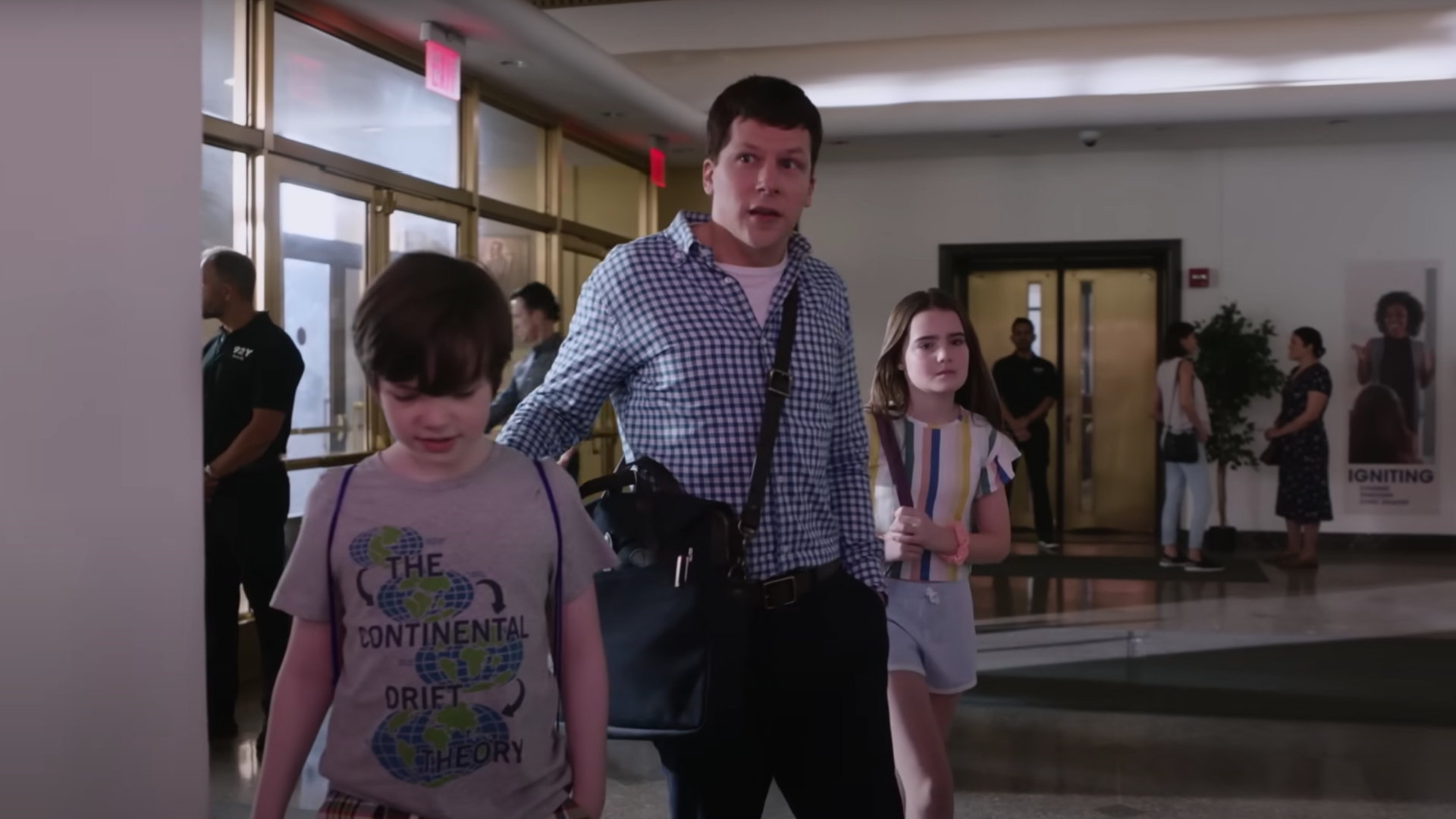 Created by: Taffy Brodesser-Akner

Cast: Jesse Eisenberg, Claire Danes, Lizzy Caplan, Adam Brody, Josh Radnor

Genre: Drama, Miniseries

Number of Seasons: 1

Rating: TV-MA
Unlike other recently divorced 40-year-olds, Toby Fleishman (Jesse Eisenberg) is seeing an upswing. Bouncing back to a sexual renaissance he never experienced in his younger years thanks to the invention of dating apps, things are starting to look up. Or at least they were until his ex-wife Rachel (Claire Danes) disappears, leaving him to raise their two young children. Attempting to put his life back together, rekindle old friendships, and not fail as a father, Toby searches desperately to find exactly where Rachel has gone. Exhausting all other avenues, Toby finally realizes all the clues to her whereabouts lie in the long history of their failed marriage. New York City is full of love stories, but never has a show played as such an ode to divorce's self-rediscovering as Fleishman Is in Trouble.
Treadstone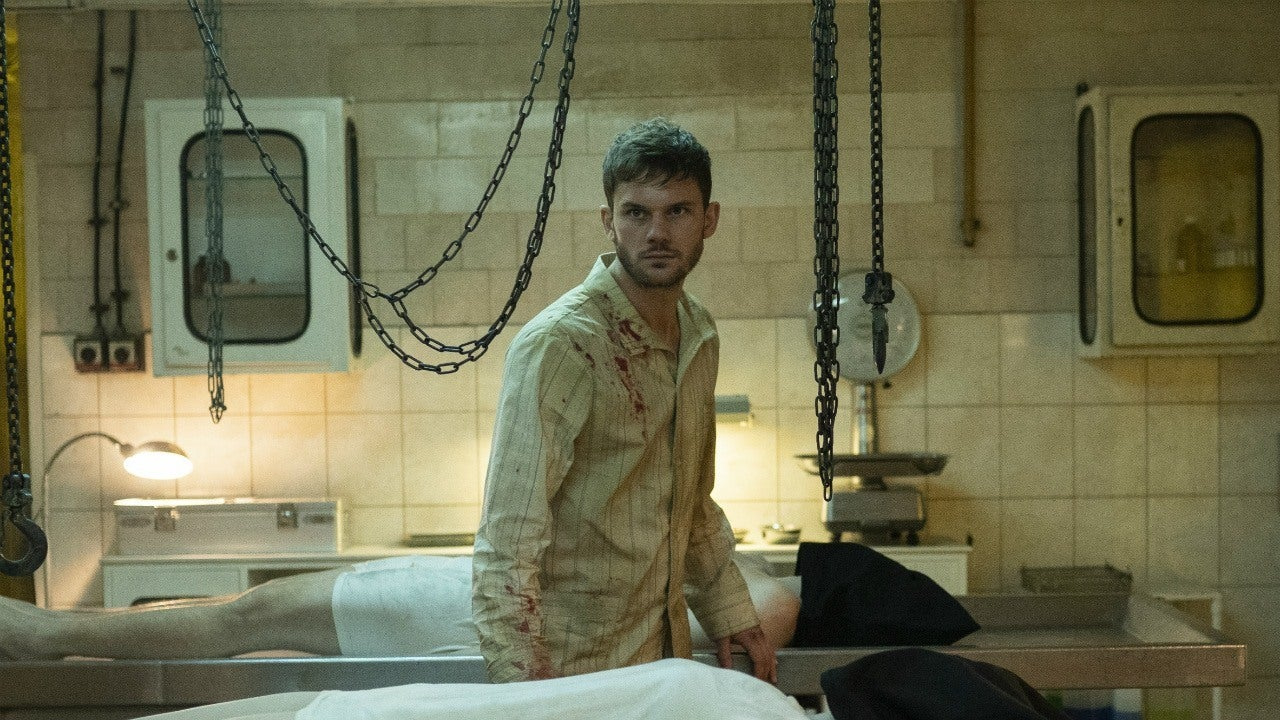 Created by: Tim Kring

Cast: Jeremy Irvine, Tracy Ifeachor, Brian J. Smith, Omar Metwally, Michelle Forbes, Han Hyo-joo

Genre: Spy, Action, Mystery

Number of Seasons: 1

Rating: TV-MA
Globetrotting, high-speed chases, killer combat, and more mystery than you can handle have all returned for this episodic exploration into the secret program that birthed modern cinema's most badass spy. Stationed in East Berlin during the height of the Cold War, John Randolph Bentley (Jeremy Irvine) was once Treadstone's most promising agent. Mentally scattered by the program's experiments and sick with the jobs he was having to do, John escaped, and has spent years running from his past. As a series of seemingly normal people begin awakening as hyper-trained assassins though, John decides he can no longer ignore the pain Treadstone has caused. Adding a new layer to an already amazing story, Treadstone serves as a treat for all Jason Bourne fans, and a lesson to other film franchises looking to get into TV.
Shadow Detective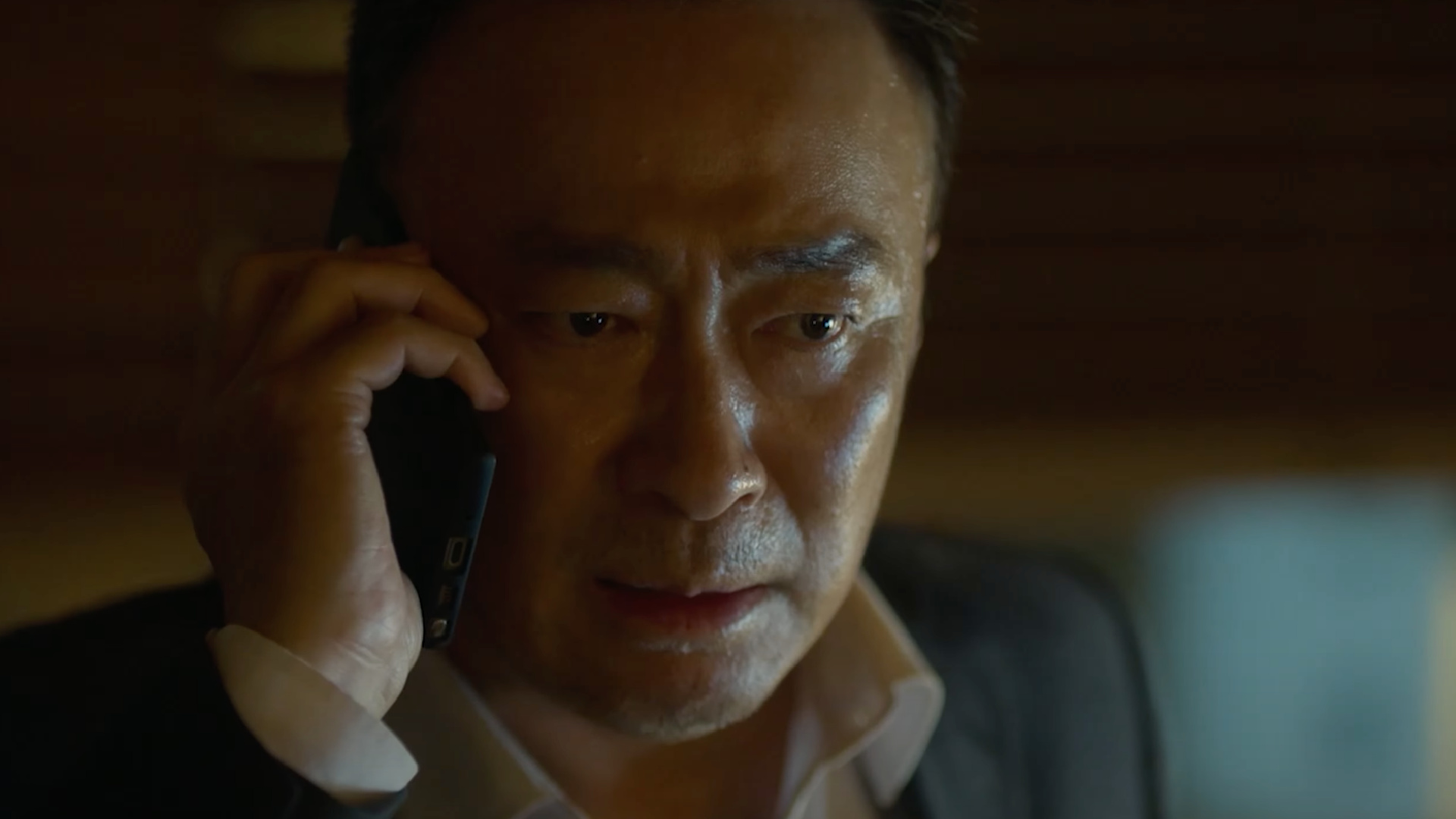 Created by: N/A

Cast: Lee Sung-min, Jin Goo, Kyung Soo-jin, Lee Hak-joo, Kim Tae-hoon, Kim Hong-pa

Genre: Thriller, Mystery

Number of Seasons: 1

Rating: N/A
Following the global phenomenon that was Squid Games people around the world have finally begun to realize no country does thrillers quite like Korea. Kim Taek-Rok (Lee Sung-min) has spent most of his life as a decorated detective in the dingy port town of Geumo. Kim's planned retirement is thrown into shambles though after he is framed for the murder of his colleague and long-time friend Woo Hyun-Seok. Contacted by the real murderer with the intention of blackmail, Kim must get to the bottom of this mystery while using all his skills as a police officer to avoid arrest. Heart-pounding action, brilliant twists, and phenomenal acting once again prove why Korea has become synonymous with the best dark thrillers in the world.
Chainsaw Man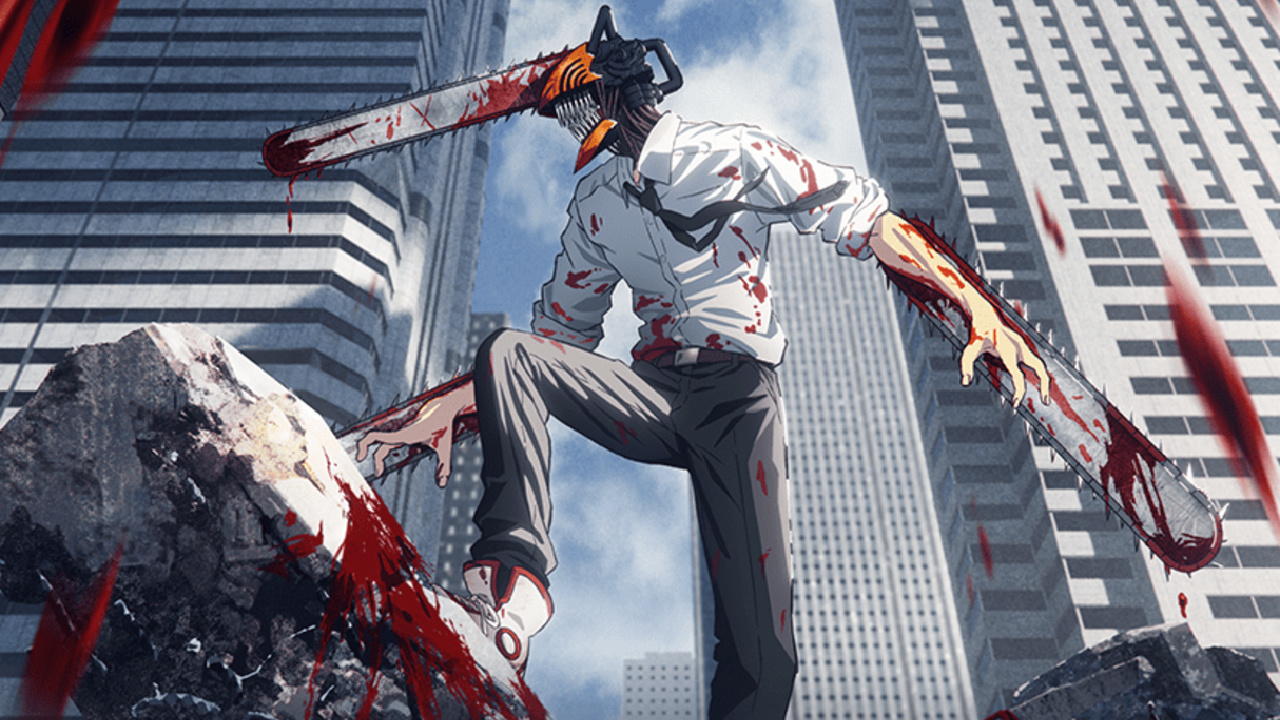 Created by: Tatsuki Fujimoto

Cast: Ryan Colt Levy

Genre: Anime, Action, Fantasy

Number of Seasons: 1

Rating: TV-MA
If you like your anime action-packed and bloody as hell then boy have we got the show for you. Even if Denji (Ryan Colt Levy) was a normal teen he still wouldn't have had a normal life. Saddled with the debts of his now deceased father, Denji and his stuffed animal Pochita—who is actually a chainsaw devil in disguise—work to slay demons and pay back the yakuza. Things quickly go from bad to worse though as a betrayal by the gang's leader ends with Denji's death and the eventual merging of his body with Pochita. Cursed with the unique ability to transform between devil and human, Denji is recruited under the threat of death by the government's elite demon hunting squad. So long as Denji does what he's told he'll be allowed to live, but what kind of life is that?
Hannibal
Created by: Bryan Fuller

Cast: Hugh Dancy, Mads Mikkelsen, Laurence Fishburne, Gillian Anderson, Raúl Esparza, Caroline Dhavernas

Genre: Drama, Crime, Thriller

Number of Seasons: 3

Rating: TV-14
Set pre-Silence of the Lambs, this foray into the world of Hannibal the Cannibal brings with it just the right flavors from the film while cooking up its own creative lane to thrive in. Following serial killer Dr. Hannibal Lecter (Mads Mikkelsen), psychologically damaged criminal profiler Will Graham (Hugh Dancy), and head of the FBI's behavioral science department Jack Crawford (Laurence Fishburne) as they pursue one another, this ever-changing hunt of who is chasing and who is running switches as new clues are revealed. Undeniably artistic levels of violence, food porn meant to be made from human remains, and plots/ploys as intricate as the minds they're set in become grander with every season will leave you wondering how this show never received a fourth season.
Little Demon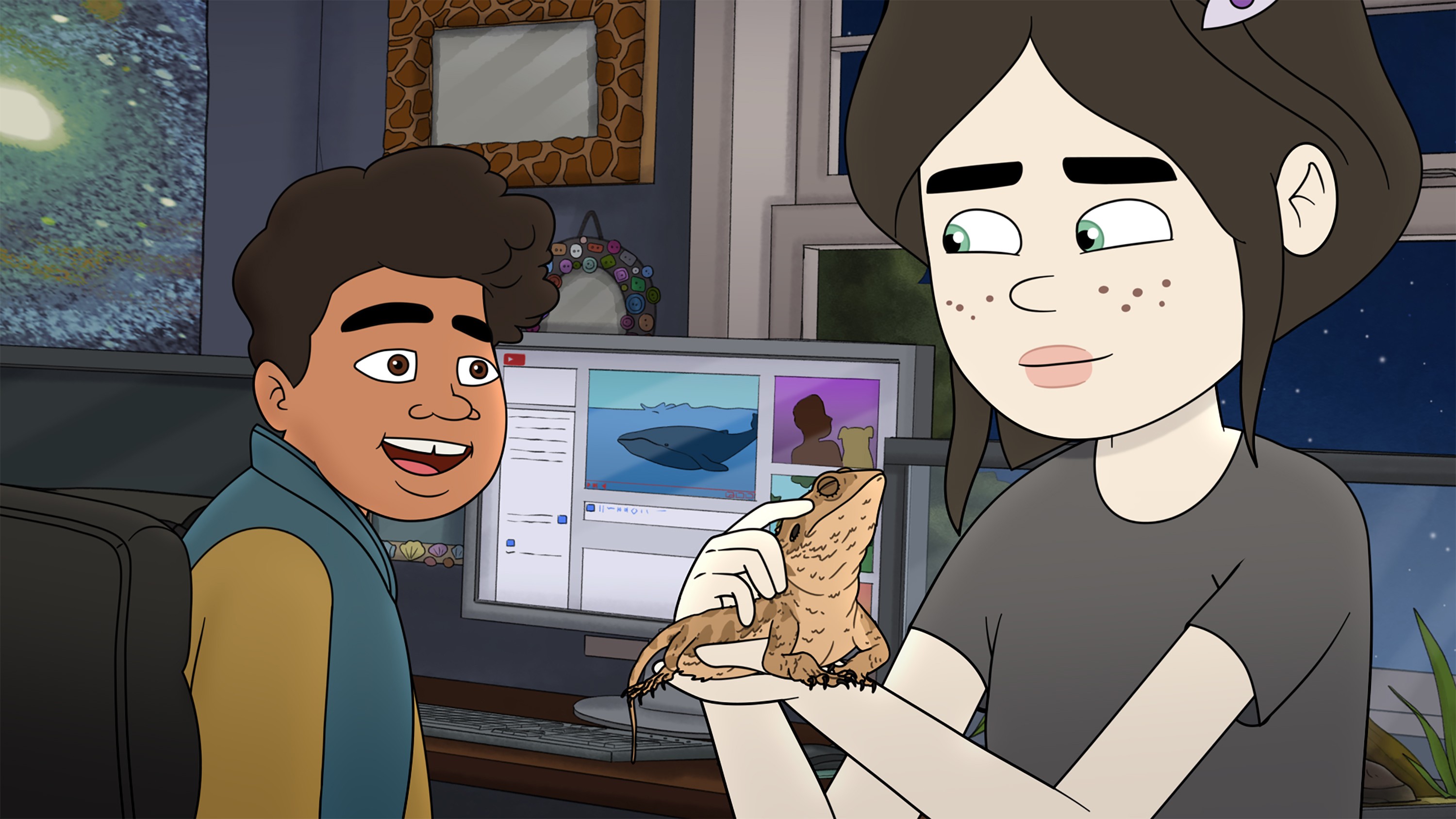 Created by: Darcy Fowler, Seth Kirschner, Kieran Valla

Cast: Lucy DeVito, Aubrey Plaza, Danny DeVito, Michael Shannon

Genre: Cartoon, Comedy

Number of Seasons: 1

Rating: TV-MA
If being a teenager is hell, then being the mother of a teenager must be akin to raising the spawn of Satan. Or at least that's the premise Little Demon is going with, and boy does it pay off. Laura (Aubrey Plaza) was impregnated by Satan 13 years ago and now she's stuck in the role of single mom to Chrissy (Lucy DeVito), her once lovely, now pure evil teenage daughter. Having just discovered her devilish powers and reestablishing a relationship with her father, Chrissy must navigate the trials of teenagedom while trying to balance the battle of good and evil going on inside her. Akin to a mashup of Lady Bird and Little Nicky that was then blessed with the endless possibilities of animation makes Little Demon the next big thing in adult cartoons.
Bleach: Thousand-Year Blood War

Created by: Tite Kubo

Cast: Masakazu Morita, Noriaki Sugiyama, Takayuki Sugō, Daiki Yamashita, Fumiko Orikasa

Genre: Anime, Action, Fantasy

Number of Seasons: 1

Rating: N/A
Following the eight-season, 366-episode mega-hit Bleach that ran from 2004 through 2012, this revival of one of the most famous anime's of all time is a prayer answered for millions of fans worldwide. Based on the manga's final story arc of the same name, Bleach: Thousand-Year Blood War picks up where the original series left off a decade ago, following soul reaper Ichigo Kurosaki (Masakazu Morita), a teenage boy who can see ghosts. Fighting to protect the world of the living and send violent spirits to rest peacefully in the afterlife, Ichigo and his gang of friends/fellow soul reapers use their incredible weapons and supernatural abilities to battle malevolent forces who seek to overrun the human world. 
Who Killed Tupac?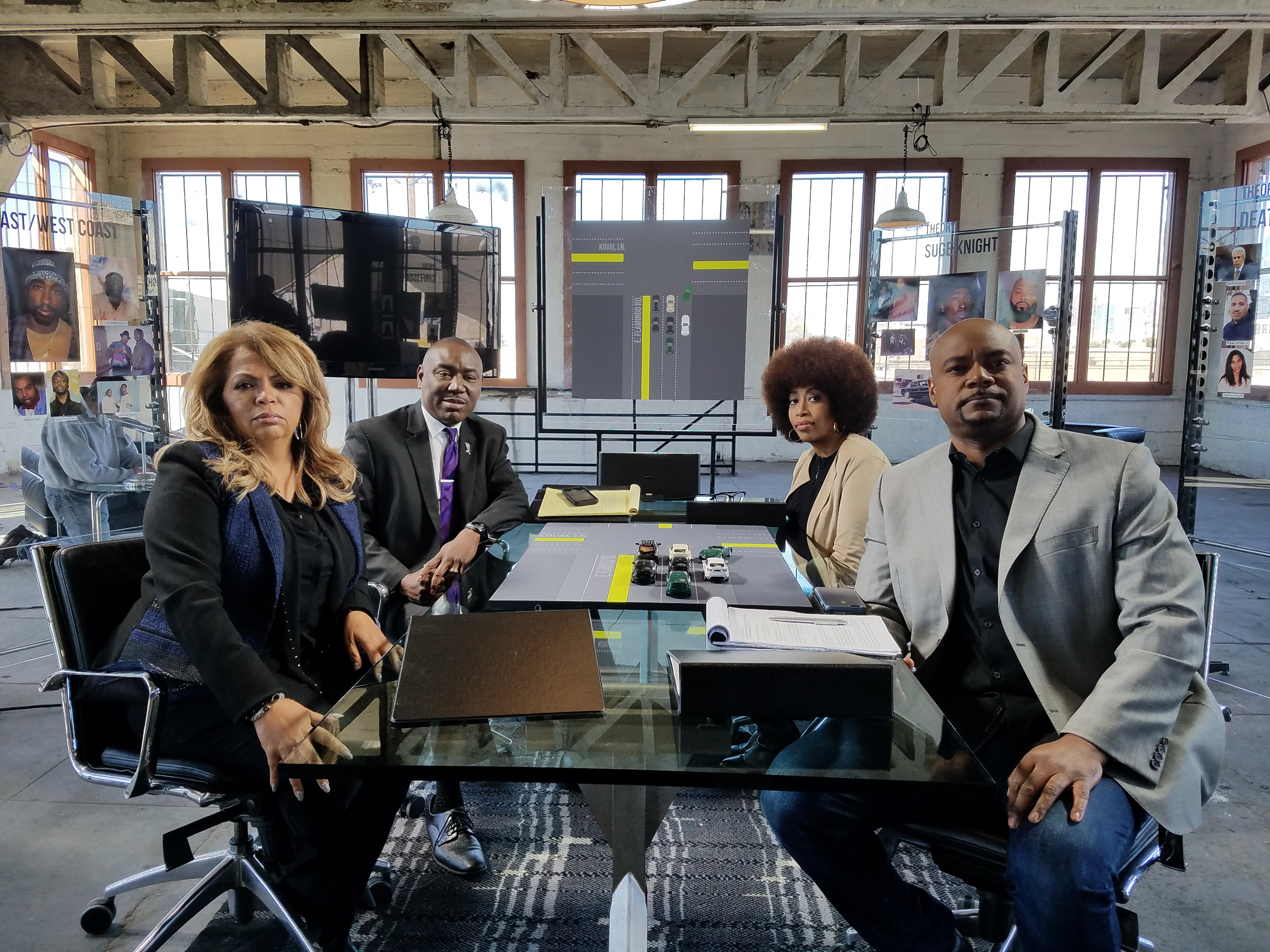 Cast: Chuck D, Tupac Shakur, Lolita Files, P. Frank Williams

Genre: Documentary, Crime, Music

Number of Seasons: 1

Rating: TV-14
Shedding light on one of music's most notorious mysteries, Who Killed Tupac? examines new evidence, re-interviews witnesses, dissects alternate theories, and shows how the justice system ultimately failed the acclaimed rapper. Civil rights attorney Benjamin Crump takes us back inside the 25-year-old investigation in this comprehensive six-part series. Using his experience and connections as a lawyer, Crump first seeks to understand the man behind the music by speaking to close friends and family. Gathering as much information as he can about Tupac as a person, Crump then focuses his attention on recreating the fateful night of the murder. With new insight into not only Tupac's mind but the circumstances surrounding the shooting, Who Killed Tupac? offers the most complete theory on the killing the public has ever seen.
Reboot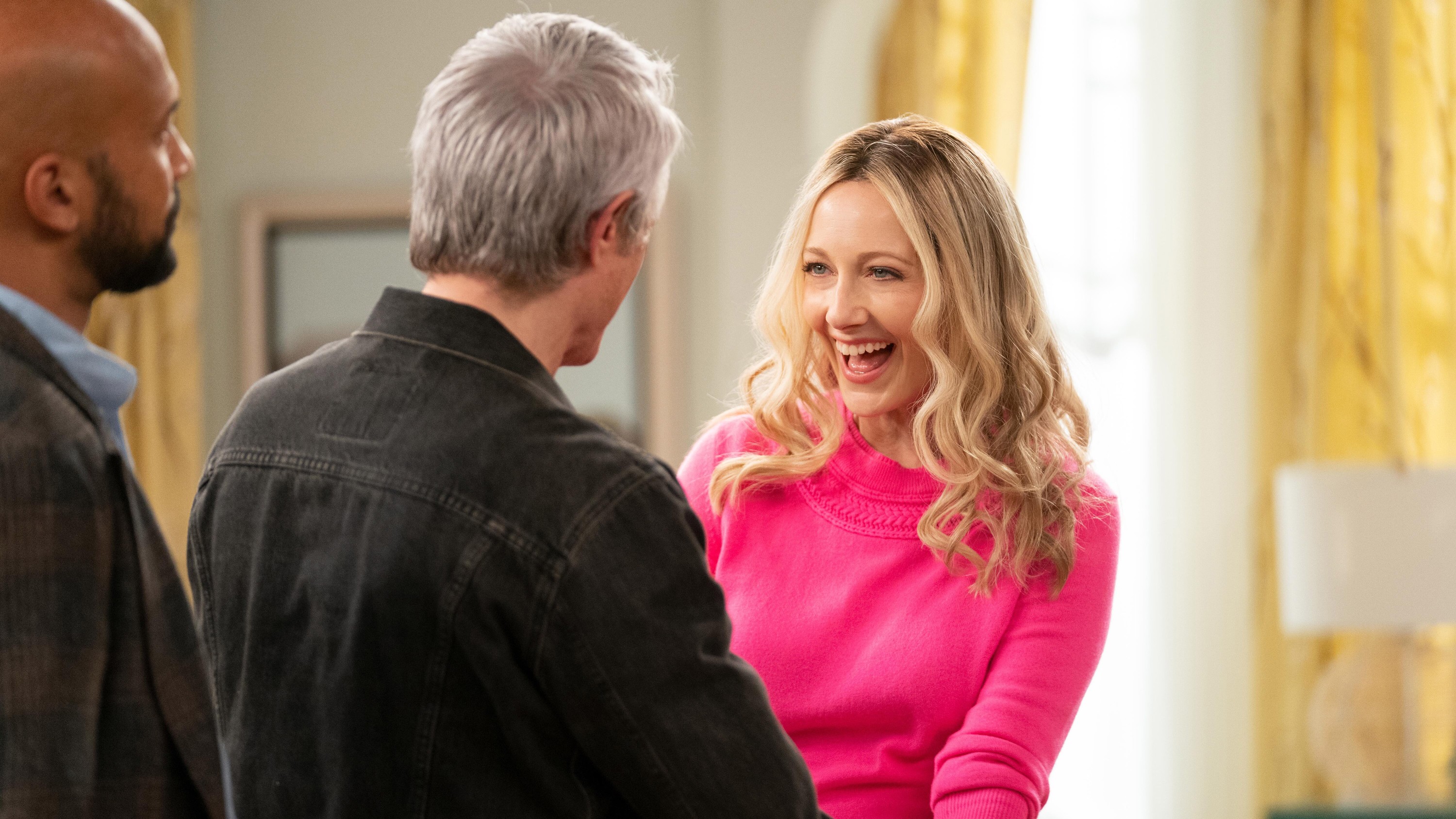 Created by: Steven Levitan

Cast: Rachel Bloom, Keegan-Michael Key, Johnny Knoxville, Paul Reiser, Michael McKean

Genre: Comedy

Number of Seasons: 1

Rating: TV-14
Power Trip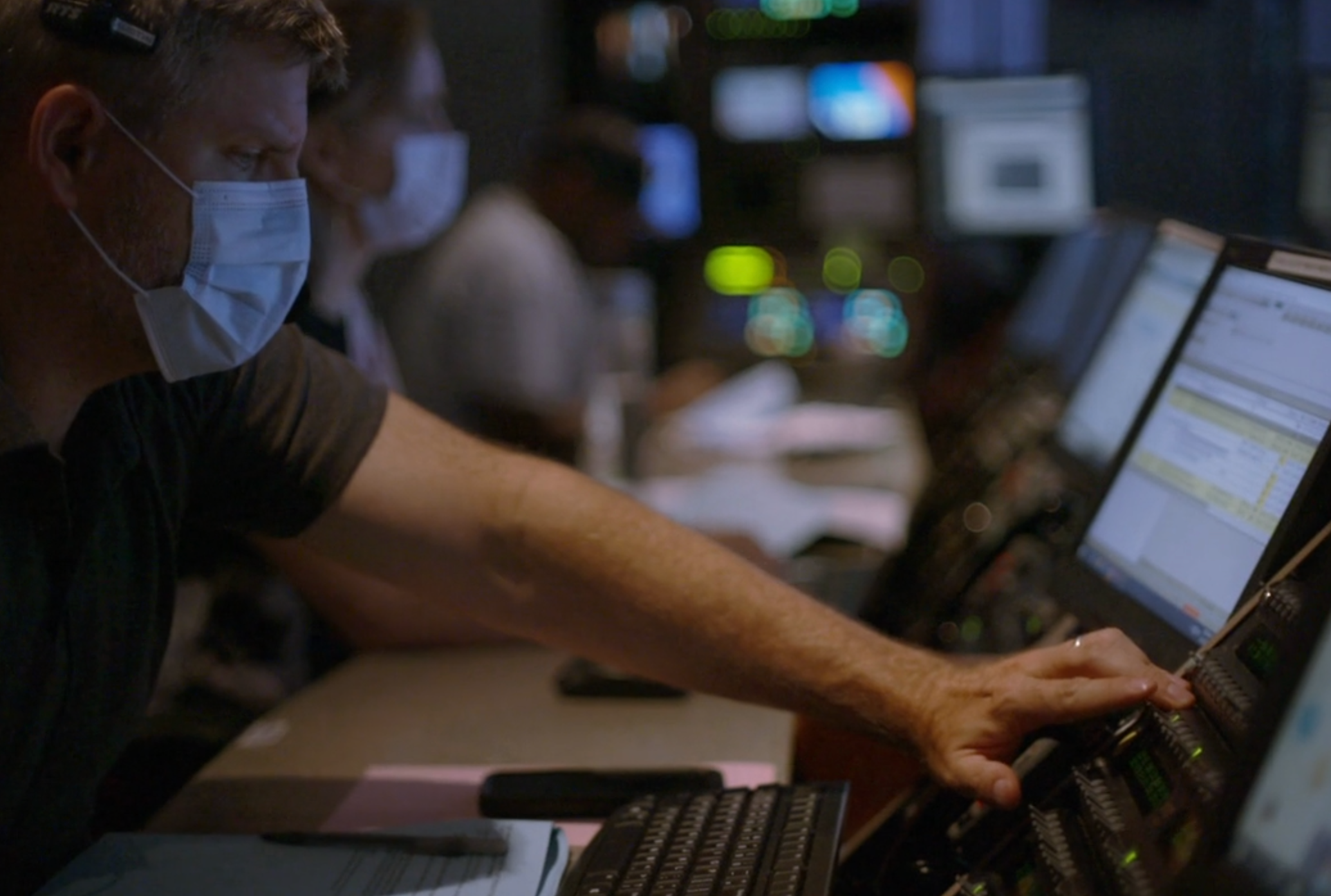 Created by: George Stephanopoulos

Cast: N/A

Genre: Reality TV

Number of Seasons: 1

Rating: TV-14
With recent politics seeming more like a reality show than ever, it might just be the perfect time for Power Trip. Under the tutelage of veteran reporter George Stephanopoulos, seven young journalists will crisscross the United States covering midterm elections while attempting to decipher the country's political leanings and its implications for the 2024 presidential race. Blending classic reality TV aspects such as time crunches, personal feuds, and contestant meltdowns along with the ever more divisive political landscape, hard-hitting journalism has found a new way to compete with the ever-growing distractions of modern life. Truly the first of its kind, Power Trip might be the beginning of an entirely new type of news.
The Patient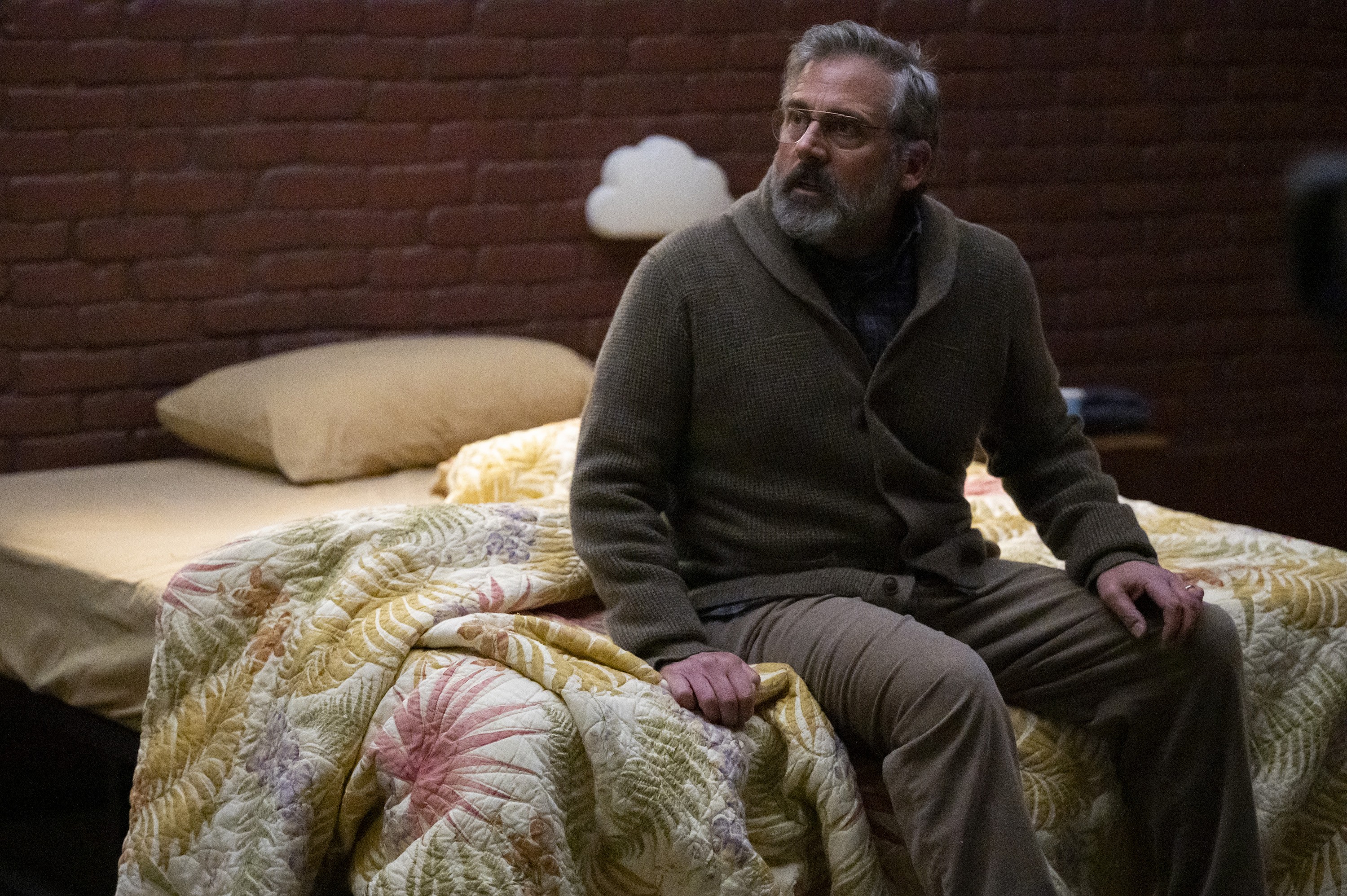 Created by: Joe Weisberg, Joel Fields

Cast: Domhnall Gleeson, Steve Carell, Laura Niemi, Andrew Leeds, Linda Emond, David Alan Grier

Genre: Thriller, Drama

Number of Seasons: 1

Rating: TV-MA
Tell Me Lies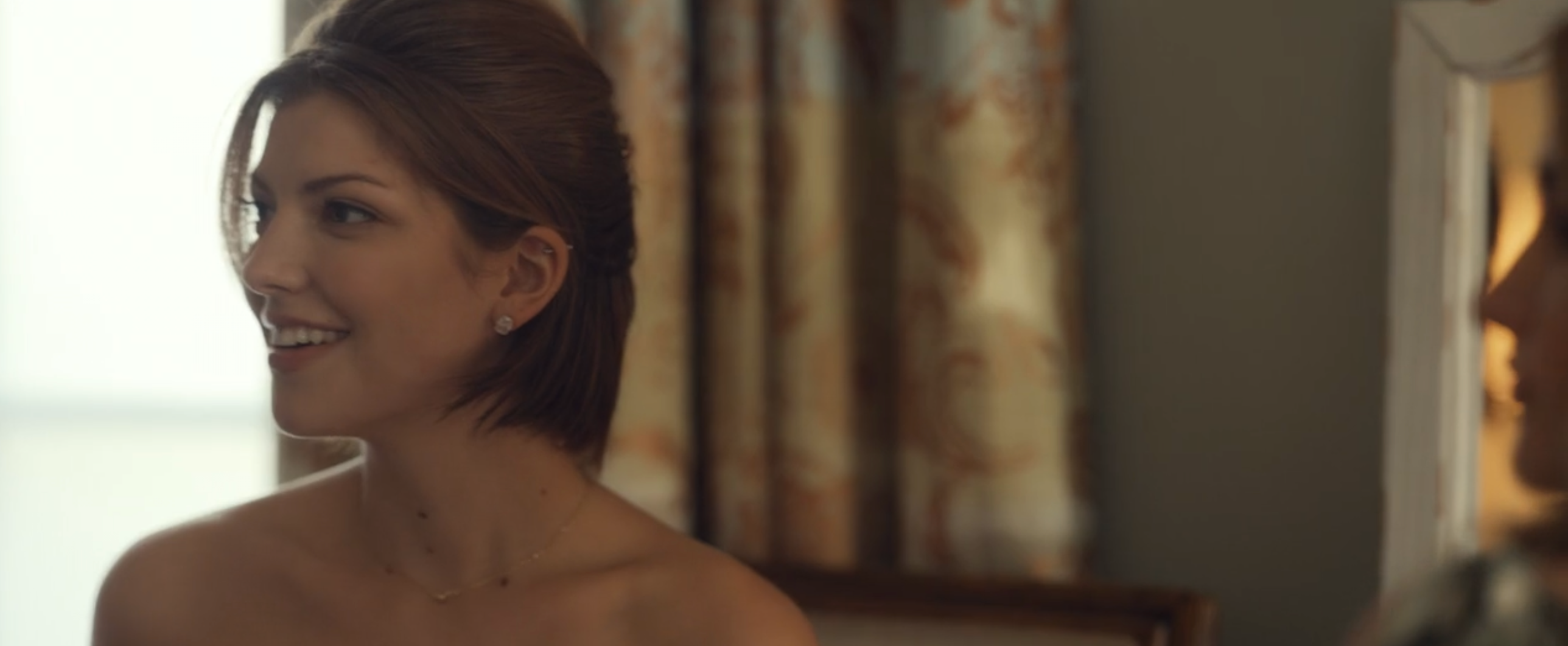 Created by: Meaghan Oppenheimer

Cast: Grace Van Patten, Jackson White, Sonia Mena, Catherine Missal, Spencer House, Edmund Donovan

Genre: Drama

Number of Seasons: 1

Rating: TV-MA
Based on the hit novel by Carola Lovering, Tell Me Lies plays like a deep dive into the worst of toxic relationships. Lucy Albright (Grace Van Patten) and Stephen DeMarco (Jackson White) are both freshman at college when their love lives cross paths. Lucy is pretty, yet standoffish with confidence issues. Stephen is a star athlete who can have any girl he wants but chooses Lucy. Or, at least that's how it begins. After a personal trauma, Lucy shrinks further into her depressive isolation, leaning more and more on Stephen for support. Meanwhile, Stephen is carrying on with a life of his own, and yes, another girl. Desperate to hold on to each other, but unwilling to change their ways, Tell Me Lies details these characters' recurring cycle of self-destruction over a course of eight years. We've all witnessed relationships like this, whether it be friends or family, but with Tell Me Lies' cautionary portrayal, hopefully the only sightings going forward will be on Hulu streaming.
Mike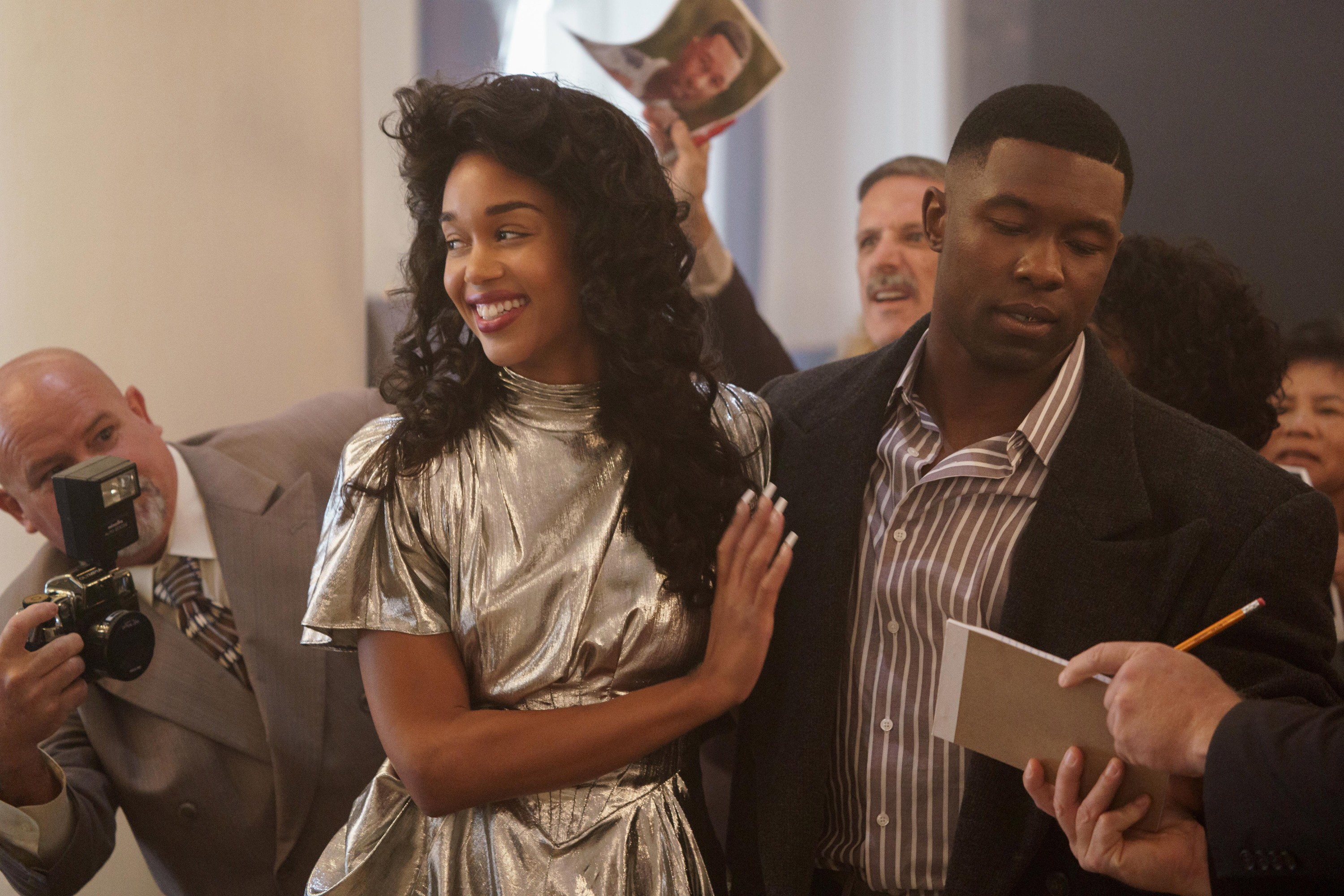 Created by: Steven Rogers

Cast: Trevante Rhodes, Harvey Keitel, TJ Atoms, Russell Hornsby, Laura Harrier, Grace Zabriskie

Genre: Biopic, Sport

Number of Seasons: 1

Rating: TV-MA
Reaching the highest highs as well the lowest lows of any celebrity in recent history, Mike Tyson has made a living out of drama. So much so that multiple documentaries and films have already been made about his life. Hulu's exclusive miniseries, Mike, is the most thorough and entertaining of the lot. The year is 2017 as Mike Tyson (Trevante Rhodes) sits onstage during his one-man show. Recounting his life, flashbacks to his neglected childhood in Brooklyn show Tyson as many have never seen him. The vulnerable, scared boy soon grows into a powerful man, becoming the heavyweight champion of the world. Unfortunately, the fear and loneliness of his youth never leave him, making him a prime target for those seeking to take advantage of his newfound fame. Trevante Rhodes' performance captures all the intricacies of the soft-spoken and hard-hitting Iron Mike, from his explosive violence in the ring to his troubled personal life outside.
Legacy: The True Story of the LA Lakers (2022)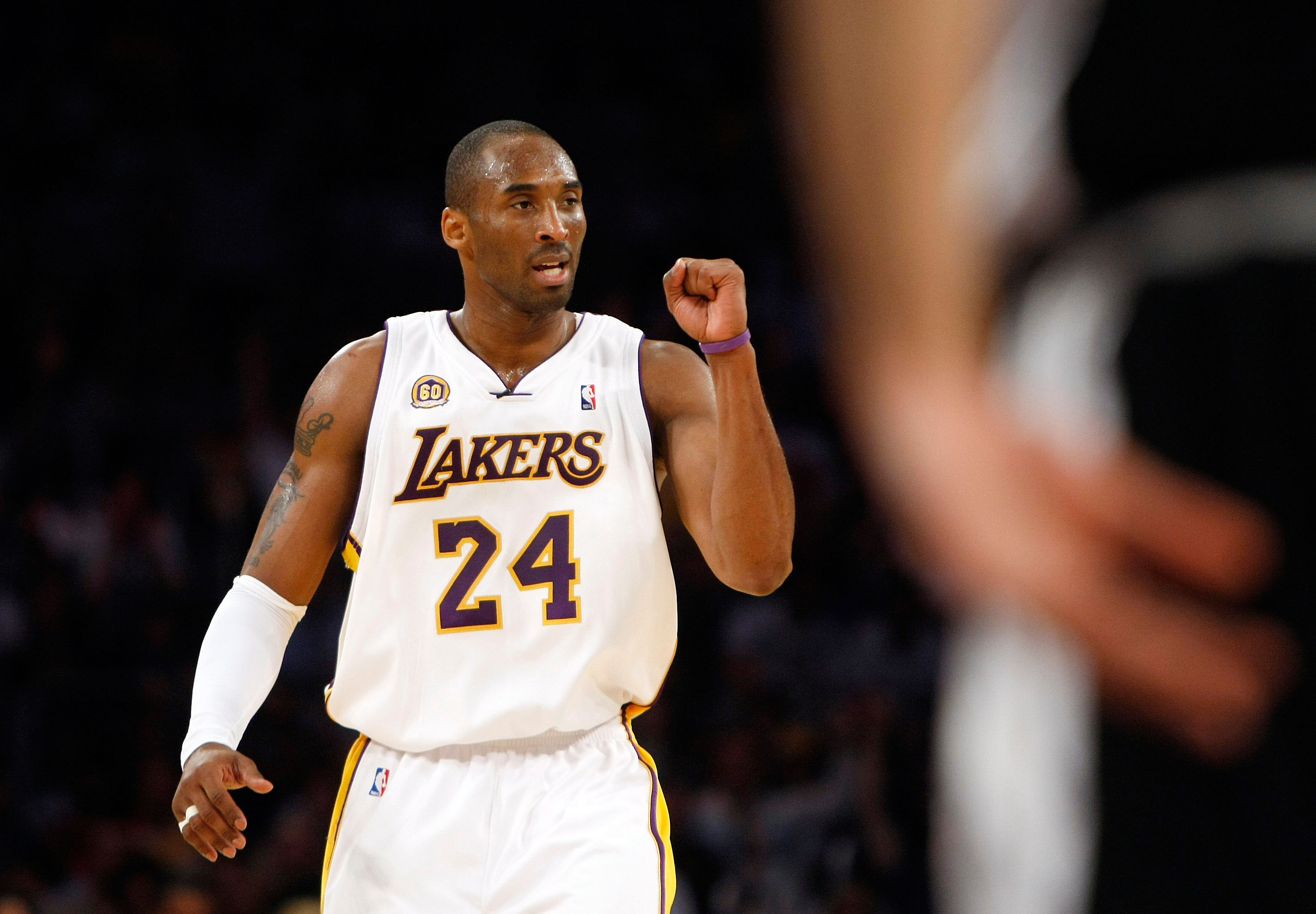 Created by: Steven Leckart

Cast: Kareem Abdul-Jabbar, Magic Johnson, Pat Riley, Shaquille O'Neal, Phil Jackson

Genre: Documentary, Sport

Number of Seasons: 1

Rating: N/A
Confronting the many issues former players such as Kareem Abdul-Jabbar and Magic Johnson have voiced about Showtime's series, Winning Time: The Rise of the Lakers Dynasty, Legacy: The True Story of the LA Lakers offers a docuseries insight into the famed basketball franchise's history. Starting off with the 1970s Showtime-era Lakers, and leading up to modern day, interviews with all the famous faces one would expect touch on topics ranging from management to interpersonal team dynamics. The true joy of the series comes from those lesser-known faces though. People like former owner Jerry Buss' daughters, Jeanie and Janie, as well as sons, Joey and Jesse. Taking you further behind the scenes than any documentary before, these fame-adjacent characters skip the already widely known decisions that have affected the team, and instead talk about events surrounding those decisions. Fascinating tidbits never heard before—like Magic Johnson and Jerry Buss poolside convos, or an argument between Kobe Bryant and Shaquille O'Neal—make for a basketball doc you won't want to miss.
The Americans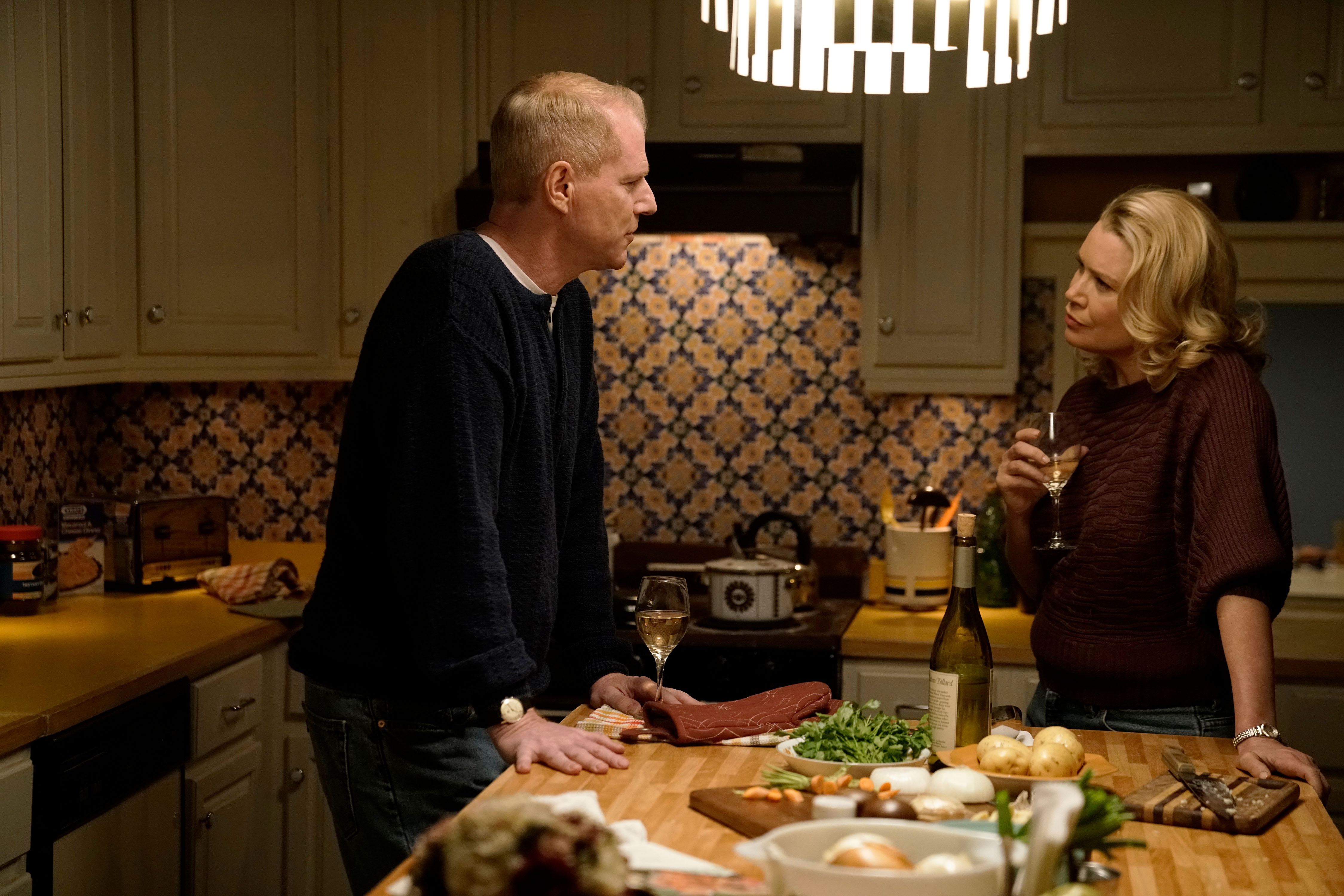 Created by: Joe Weisberg

Cast: Keri Russell, Matthew Rhys, Keidrich Sellati, Holly Taylor, Noah Emmerich

Genre: Thriller, Drama

Number of Seasons: 6

Rating: TV-MA
All six seasons of this Cold War classic have finally returned to Hulu! Two KGB agents have been separated from their family and friends and dropped into a foreign land with the orders of remaining undercover until they can successfully shift the tide of war in the USSR's favor. That was over a decade ago and those same two agents, now going by Philip (Matthew Rhys) and Elizabeth Jennings (Keri Russell) seem to be the picture-perfect American couple. Living in suburbia with their two blissfully ignorant children, Philip and Elizabeth still sneak out for clandestine rendezvous, assassination missions, and info drops. Living in a foreign land for so long can change a person though. Raised to believe all things western were evil, Philip and Elizabeth are finding it harder to hate Americans when the children they love are just that.
Cowboy Bebop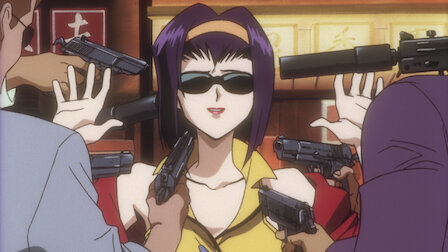 Created by: Shinichirō Watanabe

Cast: Kôichi Yamadera, Unshô Ishizuka, Megumi Hayashibara, Aoi Tada

Genre: Crime, Sci-Fi

Number of Seasons: 1

Rating: TV-14
If being considered the greatest anime of all time isn't enough of a reason to watch Cowboy Bebop, then please, let me try and convince you. The spaceship Bebop is traveling through the galaxy in the year 2071. Manned by its captain, Spike Spiegel (Kôichi Yamadera), co-captain and mechanic, Jet Black (Unshô Ishizuka), gambling addict and weapons expert, Faye Valentine (Megumi Hayashibara), and genius orphan, Edward (Aoi Tada), this odd cast of characters eek out their living as bounty hunters. Packed full of blockbuster action, cinematography to rival any Hollywood film, character depth on level with HBO shows, and world building far superior to anything the recent Star Wars movies have come out with, this jazz-infused neo noir proves single handedly that anime is as serious a medium for storytelling as any other.
The Bear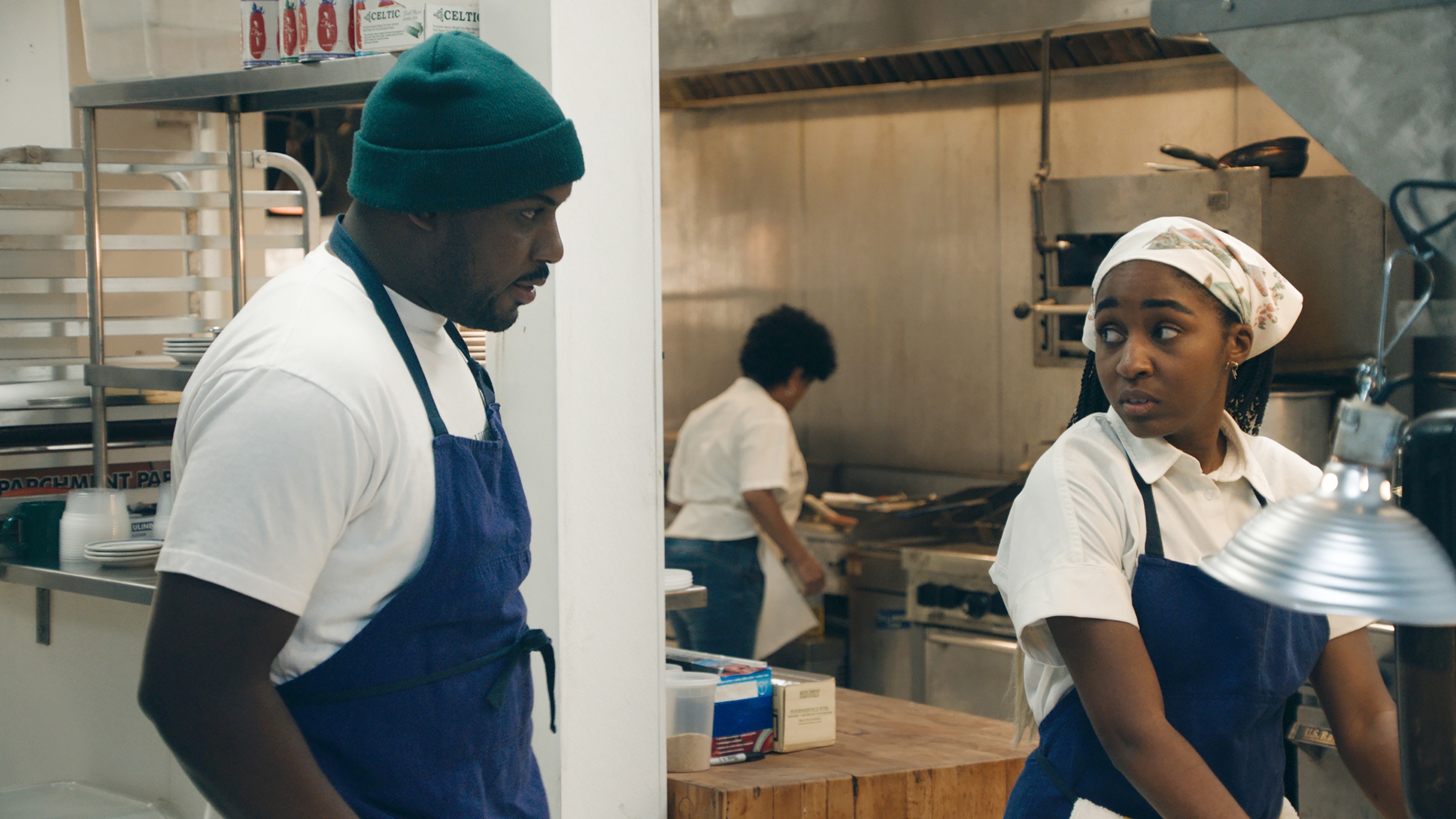 Created by: Chris Storer

Cast: Jeremy Allen White, Matty Matheson, Ebon Moss-Bachrach, Abby Elliott, Ayo Edebiri

Genre: Comedy

Number of Seasons: 1

Rating: TV-MA

Shedding the decade-long role of Lip on Showtime's Shameless, the immensely talented Jeremy Allen White is back in front of the cameras and starring in his own show. After his brother's passing, Carmen "Carmy" Berzatto (Jeremy Allen White) has inherited the Original Beef of Chicagoland restaurant as well as all its challenges. Playing like trial by fire, Carmy soon learns the difference between simply knowing how to cook and running a professional kitchen. For anybody that's ever worked in the food industry, The Bear's anxiety inducing breakneck pace and frantic energy are sure to bring back memories. Filling the kitchen with a diverse and talented cast, the environment is only made to feel more real by the diverse cast and culture blending that happens both through the show's sharp banter and appetite inducing recipes.
Everything's Trash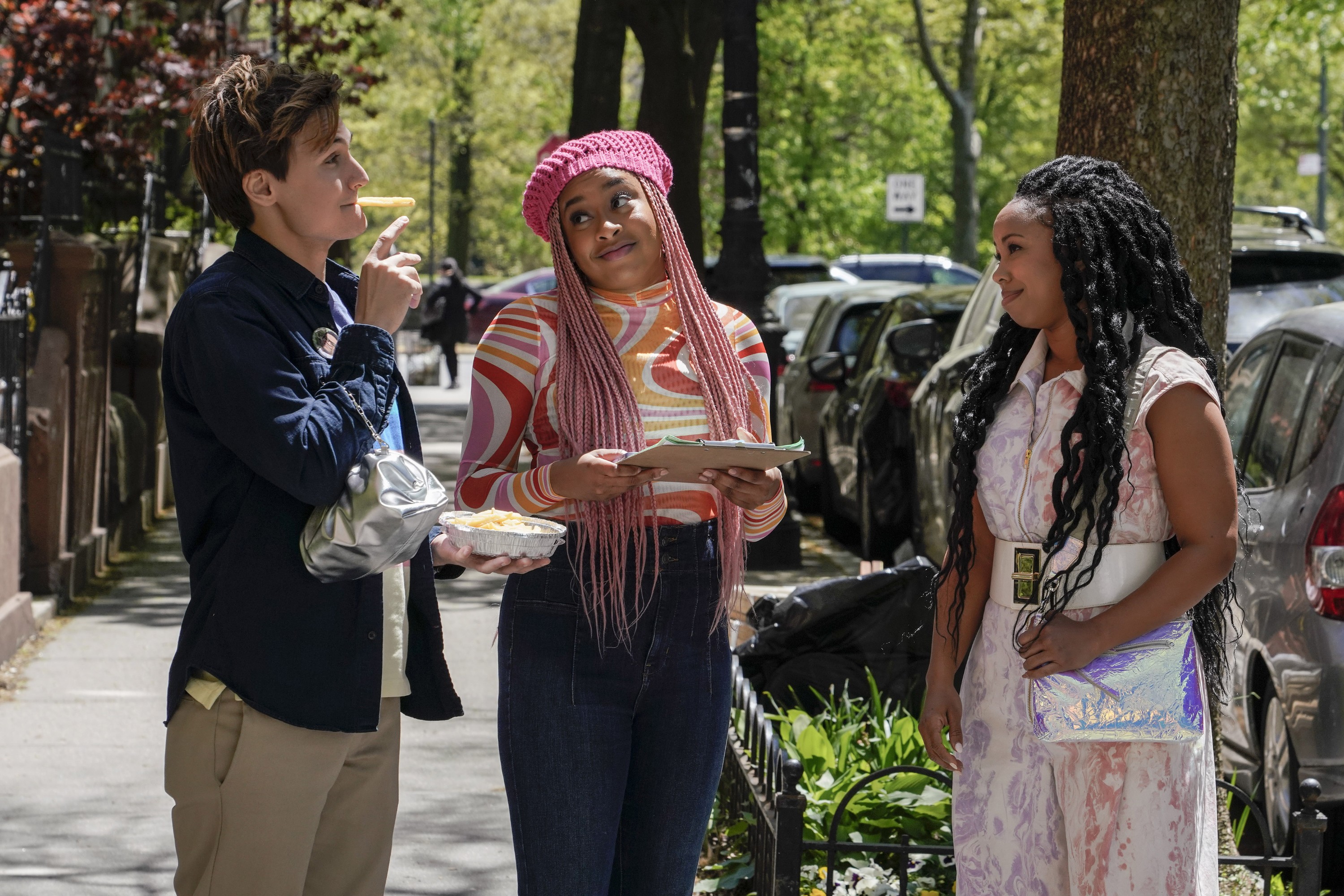 Created by: Phoebe Robinson

Cast: Phoebe Robinson, Moses Storm, Nneka Okafor, Toccarra Cash, Jordan Carlos

Genre: Comedy

Number of Seasons: 1

Rating: N/A
Sex and the City has long been hailed as a guide to navigating the overwhelming possibilities of the late '90s/early aughts. Well, 20 years later and possibility has shriveled up, but confusion doesn't seem to have gone anywhere. Thankfully, Robinson's Everything's Trash is filling this generation's need for some SATC-style insight. Based on numerous stories taken straight from Robinson's memoir of the same name, this fictionalized Robinson is an unabashed podcaster eking out a living in Brooklyn. Phoebe's open-book policy on her life continues to be a cause for friction in her and her older brother Jayden's (Carlos) relationship. Torn between her own dreams, her brother's political aspirations, and the increasingly difficult to navigate world, Phoebe often finds herself stuck between a rock and a hard place. It's these conundrums that make Everything's Trash so enjoyable. Unique to the character and the world Robinson has created for herself, the stale issues most sitcoms find themselves in never appear here. Instead, relevant, and relatable issues such as birth control, rent, and pressures from social media form this quick wit self-help guide.
Spy x Family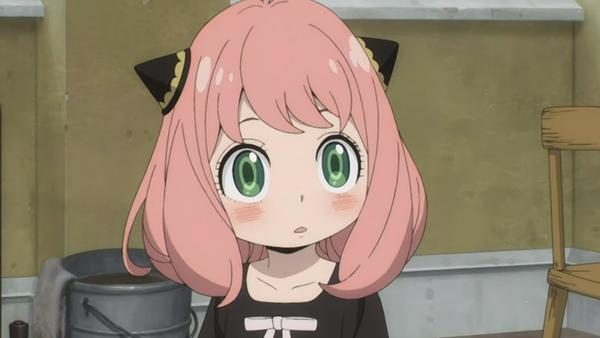 Created by: Tatsuya Endo

Cast: Atsumi Tanezaki, Takuya Eguchi, Saori Hayami

Genre: Anime, Action, Comedy

Number of Seasons: 1

Rating: TV-14
With adult cartoons like Invincible, Big Mouth, and The Boys Presents: Diabolical exploding in popularity, more and more people have begun testing the waters of anime. Based on the popular Japanese manga series by Tatsuya Endo, Spy x Family follows three secret agents forced to team up under the charade of being a family. Composed of different skill sets, the father Loid Forger (Eguchi) is a renowned spy, the mother Thorn Forger (Hayami) an elite assassin, and the daughter Anya Forger (Tanezaki) a powerful psychic. Together they make for not only an action-packed team, but also a great intro to the genre. While indulging in plenty of cartoon violence, Spy x Family never does so wastefully. Always utilizing its action to push plot forward, as well as punctuating it with thoughtful family drama and truly funny comedy, the show ends up feeling more like a Western style sitcom than a hardcore anime. If you are still a little hesitant about taking the leap into anime, give Spy x Family a try.  Even if you don't love it, it's guaranteed to open your mind to a world of possibilities.
The Old Man
Created by: Robert Levine, Jonathan E. Steinberg

Cast: Jeff Bridges, Amy Brenneman, John Lithgow, Alia Shawkat, Bill Heck

Genre: Thriller

Number of Seasons: 1

Rating: TV-MA

There's something intensely satisfying about watching a person who's supposed to be the underdog throw the bad guys a beating. While I can't say they stay beat since The Old Man only premiered on Hulu streaming a few days ago, I can say I'll be sticking around to find out. Dan Chase (Jeff Bridges) has been retired from the spy game and living on the run for the past 30 years. This senior citizen's peaceful retirement is brought to an abrupt halt one night when he's forced to do away with a hitman and flee. Suspecting the FBI's assistant director Harold Harper (John Lithgow) with whom Chase has an unclear, but hinted at history with, the newly resurfaced spy sets out ready for war. The Old Man may be full of cool action and clever spy twists, but the true thrill comes from watching these two veteran actors lock horns and give it all they've got. Reminiscent of movies like Heat, in which Robert DeNiro and Al Pacino face off on opposite sides of the law, Lithgow and Bridges feed off each other's energy, commanding your attention every second they're on screen.
Atlanta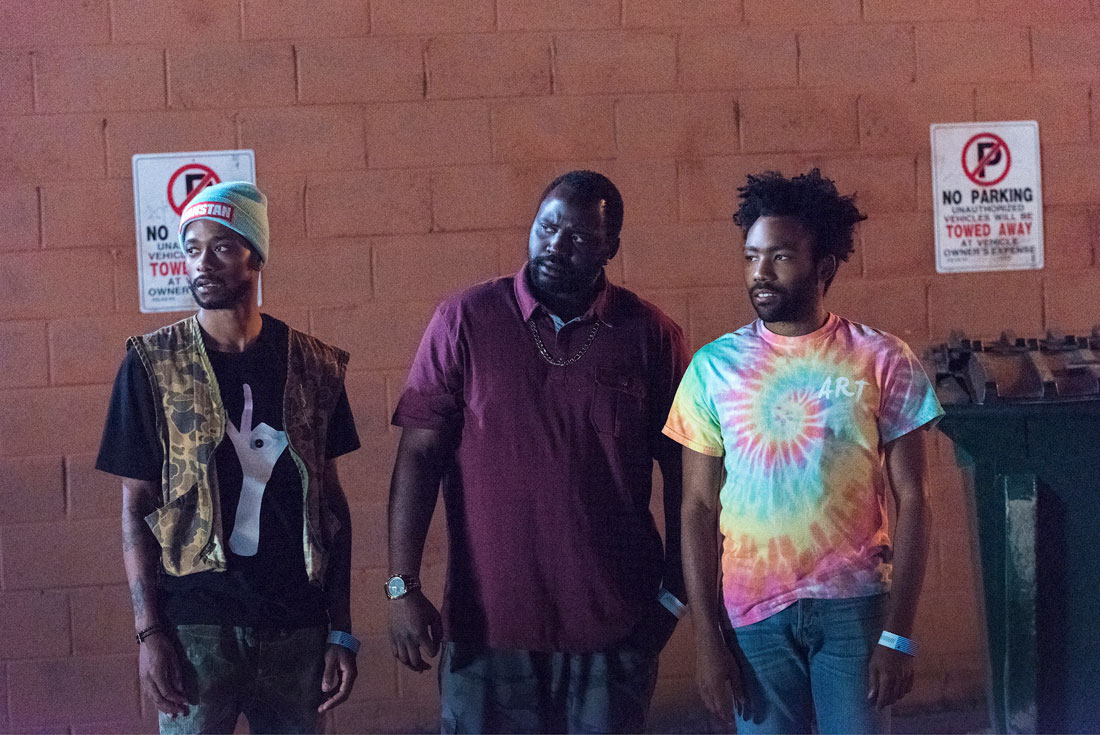 Created By: Donald Glover

Cast: Donald Glover, Brian Tyree Henry, Lakeith Stanfield, Zazie Beetz

Genre: Comedy, Drama

Number of Seasons: 2

Rating: TV-MA

Fret not: if you haven't been able to catch Donald Glover's genre bending FX series Atlanta yet, both seasons are on Hulu. The Golden Globe-winning show stars Glover as Earn, who begins managing his cousin, Paper Boi, (played by Brian Tyree Henry—a thespian!) in the early stages of rap stardom. The show focuses on Earn and Paper Boi's trials and tribulations navigating the Atlanta rap scene, but also explores a lot more—and gets a lot more weird—especially with Lakeith Stanfield's Darius. The best part about watching Atlanta is that you can never quite expect what's going to happen, whether it be a cameo from Quavo or season two's truly chilling "Teddy Perkins." It's a show that defies definition or explanation and is better for it. If you aren't watching, you should be.
The Orville
Created by: Seth MacFarlane

Cast: Seth MacFarlane, Scott Grimes, Adrianne Palicki, Penny Johnson Jerald, Peter Macon, Norm Macdonald, J. Lee,  Mark Jackson

Genre: Comedy, Sci-Fi

Number of Seasons: 3

Rating: TV-14

All the antics of Seth MacFarlane in space may be a recipe for disaster, but it's those disasters that make The Orville one of the funniest shows on television right now. Ed Mercer (Seth MacFarlane) has just been awarded command over a planetary union spaceship. This lifelong dream is quickly turned into a nightmare by Ed's ex-wife Kelly (Adrianne Palicki) who requests the position of second in command. Determined not to let his personal issues get in the way of his professional success, Ed and his rag-tag crew of extraterrestrial oddballs set out across the universe, bumbling through problems, often making them worse before they somehow make them better. Packed full of dirty jokes and random pop-culture references, The Orville is easily MacFarlane's best outing after Family Guy, and a must watch for fans of his unique style of humor.
The Girl from Plainville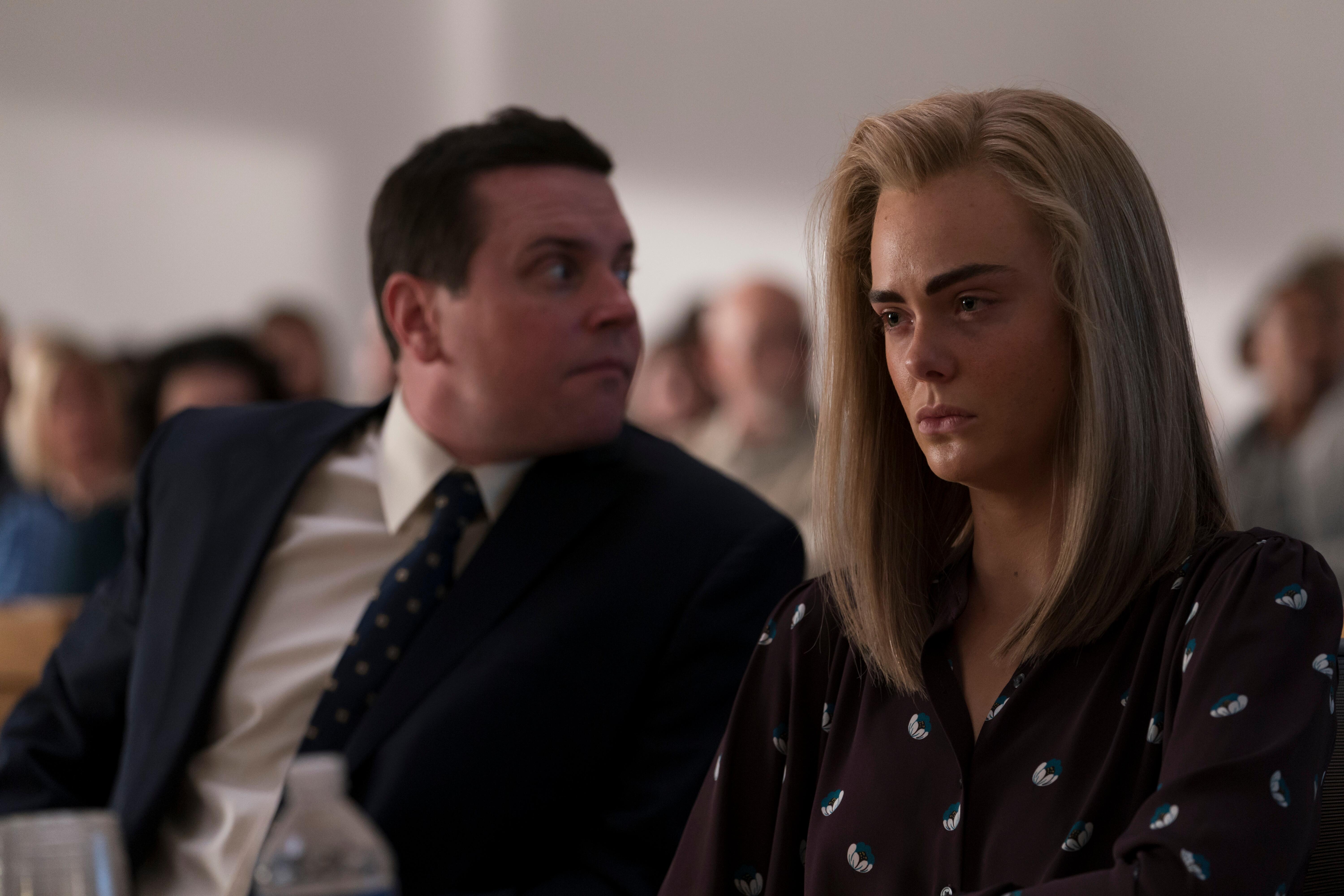 Life & Beth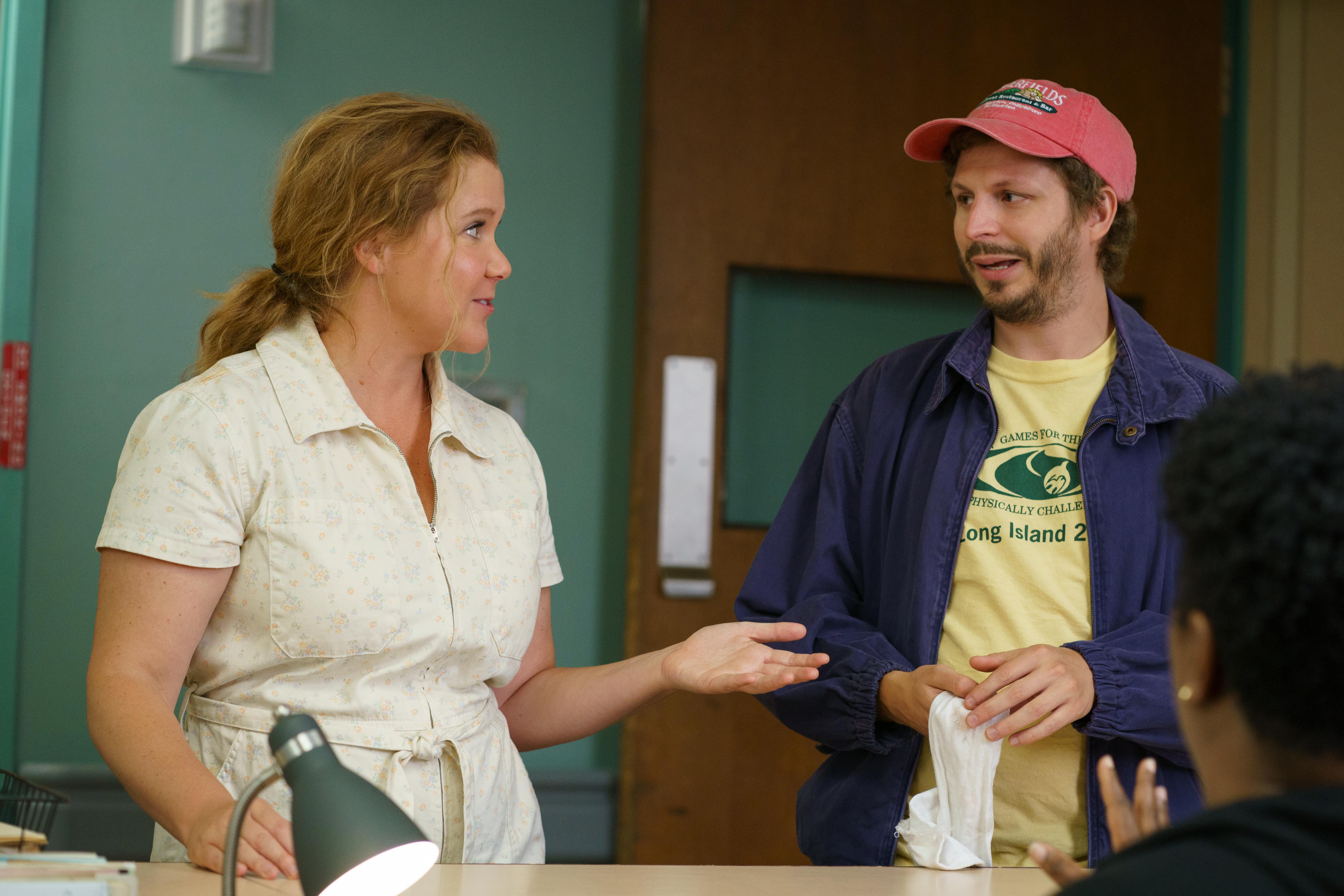 Abbott Elementary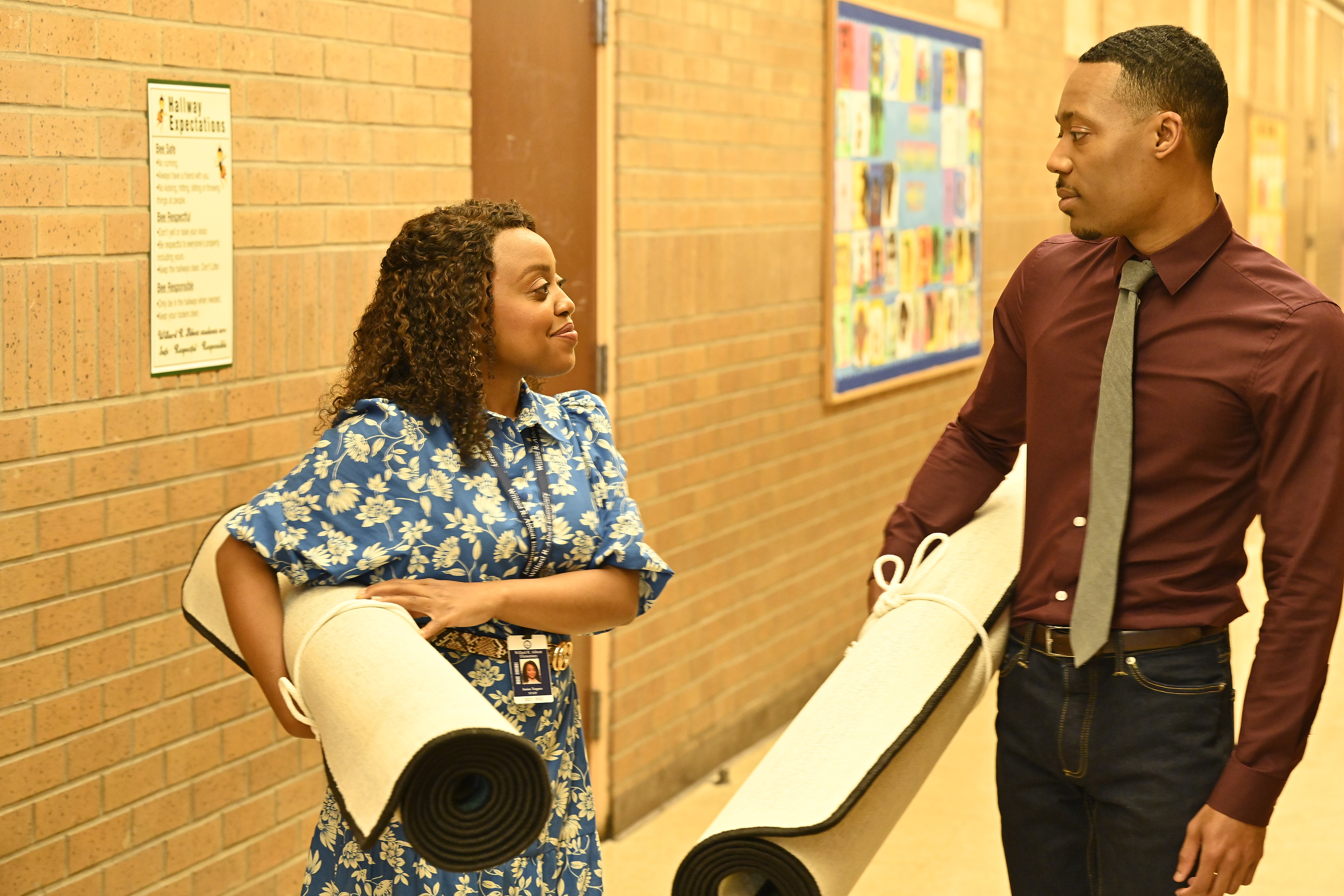 Created by: Quinta Brunson

Cast: Quinta Brunson, Tyler James Williams, Lisa Ann Walter, Sheryl Lee Ralph, Chris Perfetti, Janelle James

Genre: Comedy, Mockumentary

Number of Seasons: 1

Rating: TV-N/A
Calling attention to the absurd reality of underfunded schools in America's inner cities by way of equally absurd comedy is nothing short of genius. Tasked with teaching too many kids with not enough resources, Janine Teagues (Quinta Brunson), Gregory Eddie (Tyler James Williams), Jacob Hill (Chris Perfetti), Melissa Schemmenti (Lisa Ann Walter), Barbara Howard (Sheryl Lee Ralph), and Ava Coleman (Janelle James) comprise the determined educators of Abbott Elementary. Books 12-years too old to teach history? No problem, they'll tape some new pages in. Children falling behind in math? Fine, they'll steal potatoes from the lunchroom to utilize visual learning. Every second spent watching is time you'll be clutching your sides in laughter. The second it stops you'll be left with more than just a smile though; you'll have the lingering knowledge that everything shown is true. Everything except the fairytale that all the schools in need of funding have teachers half as amazing, or talented, or passionate as Abbott Elementary.
The Dropout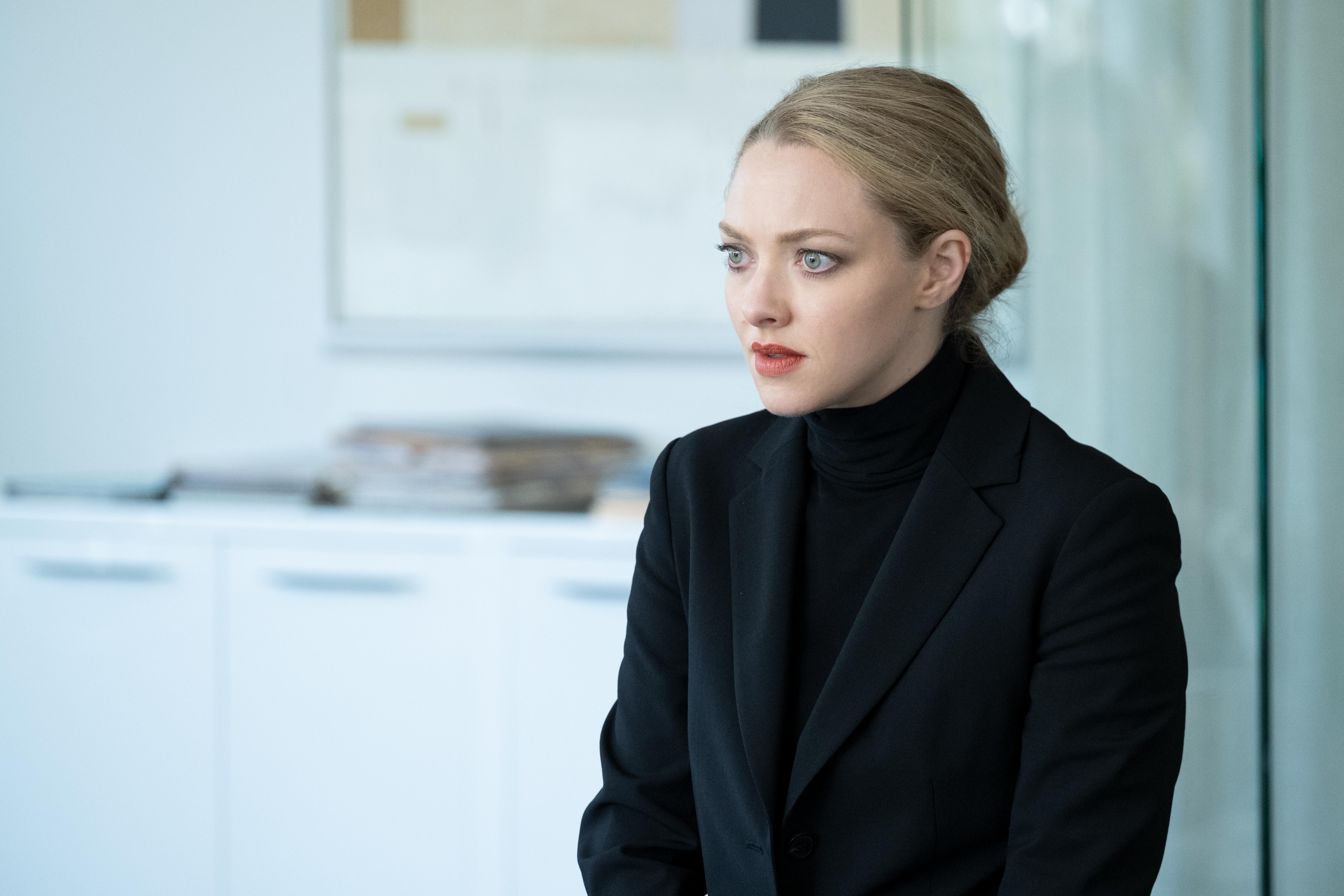 Created by: Elizabeth Meriwether

Cast: Amanda Seyfried, Naveen Andrews, Kate McKinnon, William H. Macy, Elizabeth Marvel, Dylan Minnette, Stephen Fry

Genre: Biopic, Miniseries

Number of Seasons: 1

Rating: TV-MA
Pose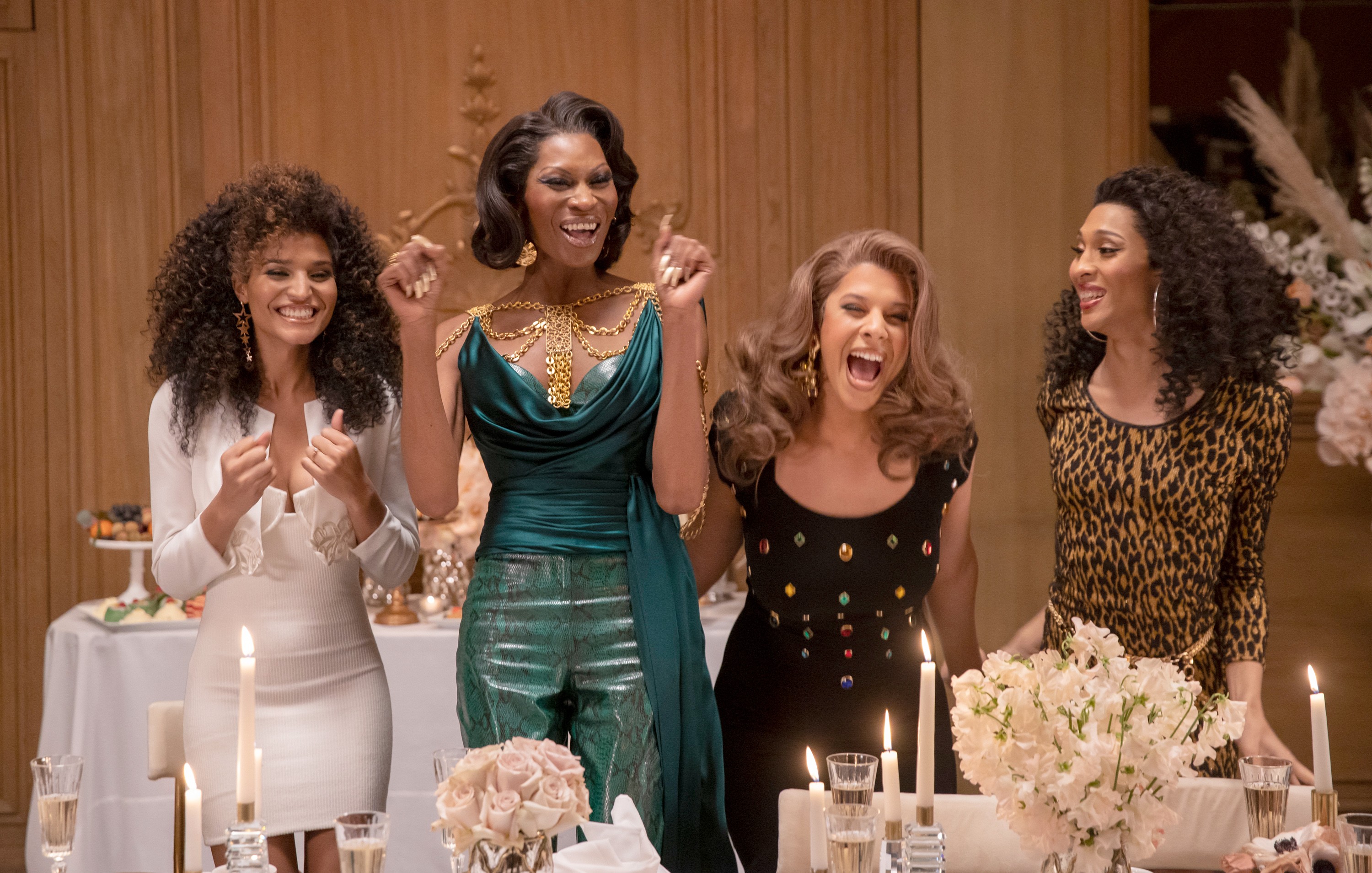 Created by: Ryan Murphy, Brad Falchuk, Steven Canals

Cast: Billy Porter, Mj Rodriguez, Indya Moore, Dominique Jackson, Angelica Ross

Genre: Drama

Number of Seasons: 3

Rating: TV-MA
Pam & Tommy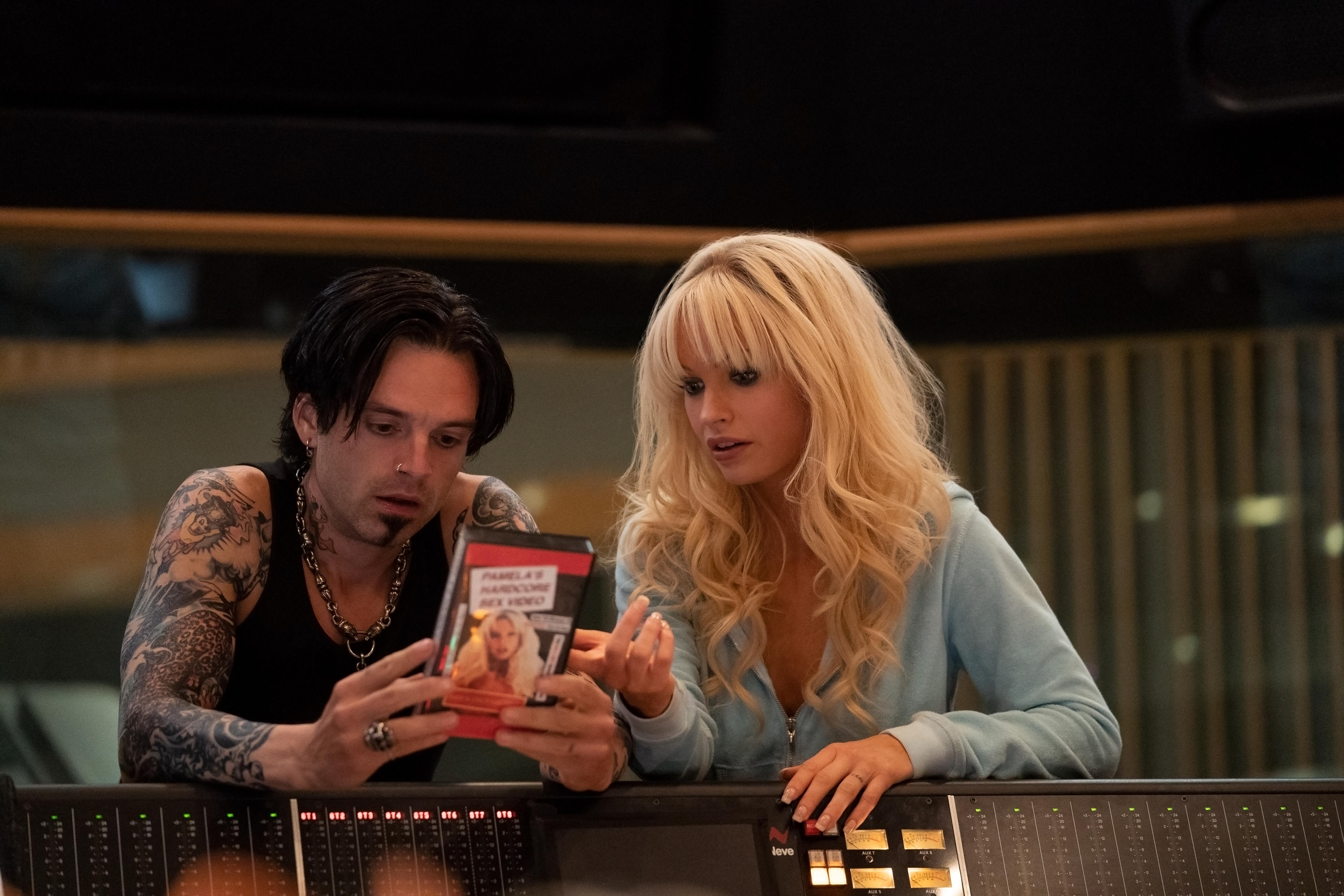 How I Met Your Father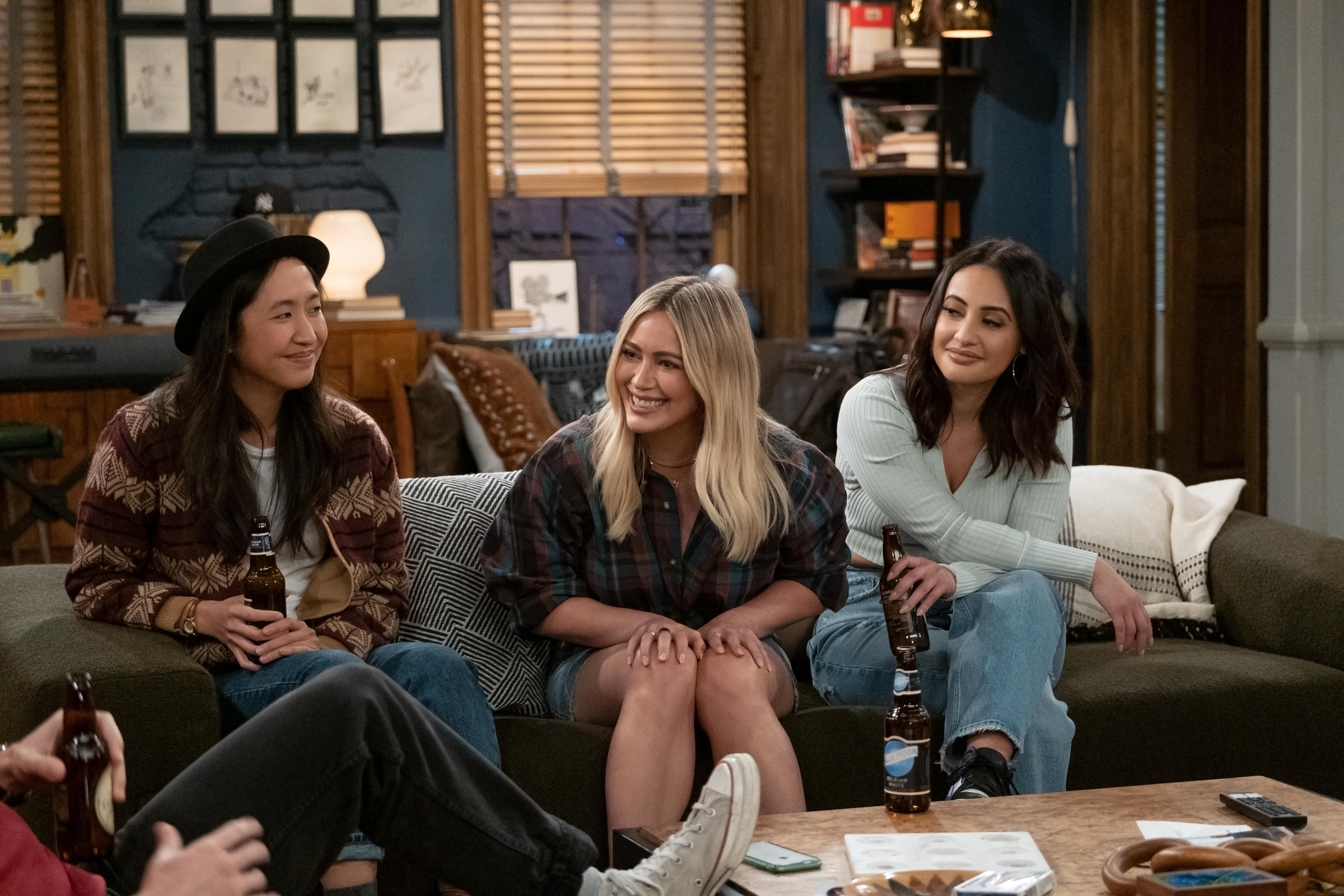 11.22.63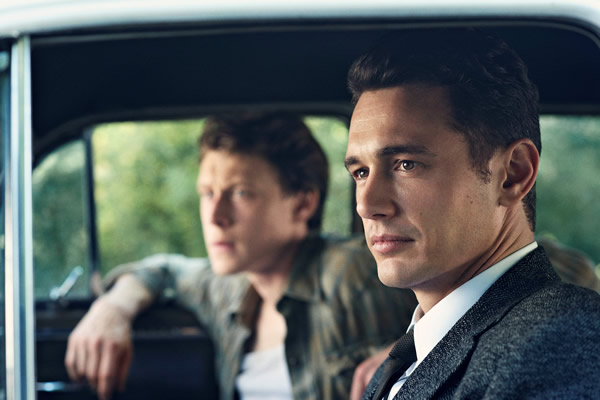 Rel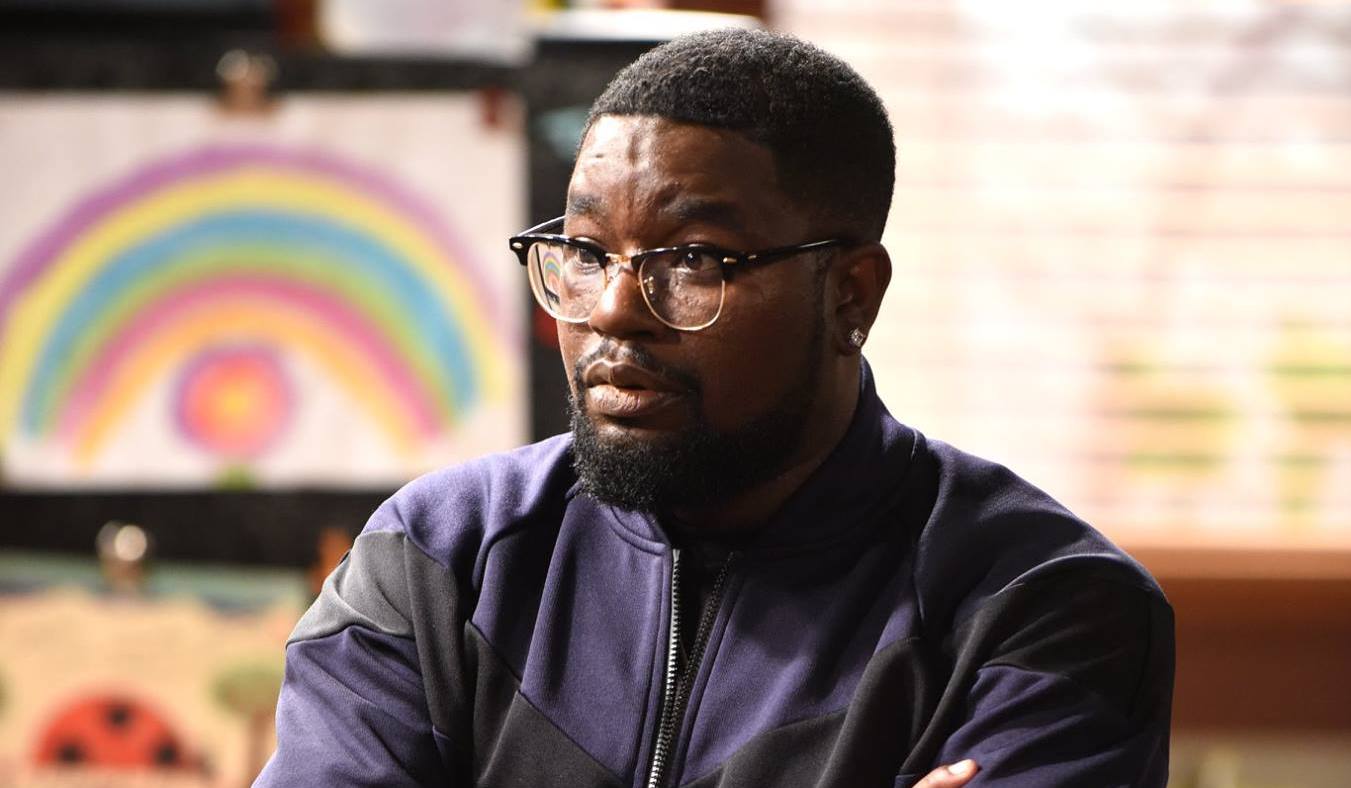 Created by: Lil Rel Howery, Kevin Barnett, Josh Rabinowitz

Cast: Lil Rel Howery, Jess Hilarious, Jordan L. Jones, Sinbad

Genre: Sitcom

Number of Seasons: 1

Rating: TV-14

Offering a hilarious new angle into the single-dad-sitcom, Lil Rel Howery plays Rel, a freshly minted bachelor in need of a haircut after he catches his now ex-wife cheating on him with his own barber. Determined to get back into the dating game he calls on the well-meant, but largely hopeless help of his Dad (Sinbad), sister Brittany (Jess Hilarious), and younger brother Nat (Jordan L. Jones), to teach him the ways of this new world all while trying to rebuild his life. As with every project he's been involved in, Howery delivers 100% at all times, avoiding the usual ruts of routine that plague sitcoms, and ensuring his trademark energy comes across in every scene. While not being groundbreaking, fans of the comedian won't be disappointed, and are sure to find more than a few laughs in Rel.
Veronica Mars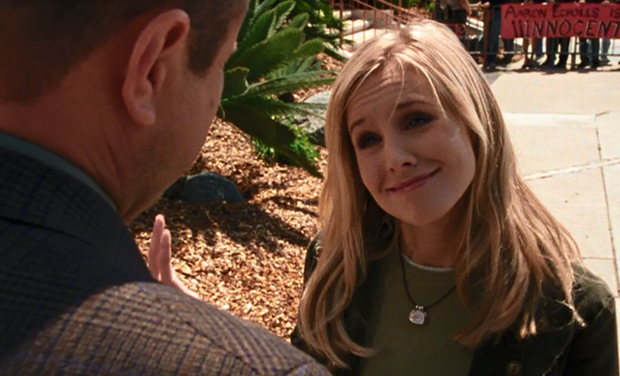 Frasier
Created by: David Angell, Peter Casey, David Lee

Cast: Kelsey Grammar, Jane Leeves, David Hyde Pierce, Peri Gilpin, John Mahoney

Genre: Sitcom, Comedy

Number of Seasons: 11

Rating: TV-PG
Forever known as the smart man's sitcom, you'd be a dummy not to fall in love with Frasier. Born as a fan favorite character on legendary show Cheers, Dr. Frasier Crane (Kelsey Grammar) finally earned his long-deserved spin off. Giving up the cobblestone streets and little bars of Boston, Frasier moves back to his hometown of Seattle and brings his psychoanalytical skills with him. Starting his own therapy radio show, Dr. Crane aims to help the masses by curing people of their personal foibles over the airwaves. Who, though, is going to help Dr. Crane? With a love life in the gutter, a brother to drive you up a wall, and a father so old fashioned and demanding it leaves you spinning in circles, Frasier is lucky to know up from down. Brilliant writing and acting comprises the heart of Frasier, and it only gets better the longer you watch. Dry wit and comic tension earned the show 37 Emmys, the record until Game of Thrones came along, and if that's not worth a watch then I don't know what is.
Godfather of Harlem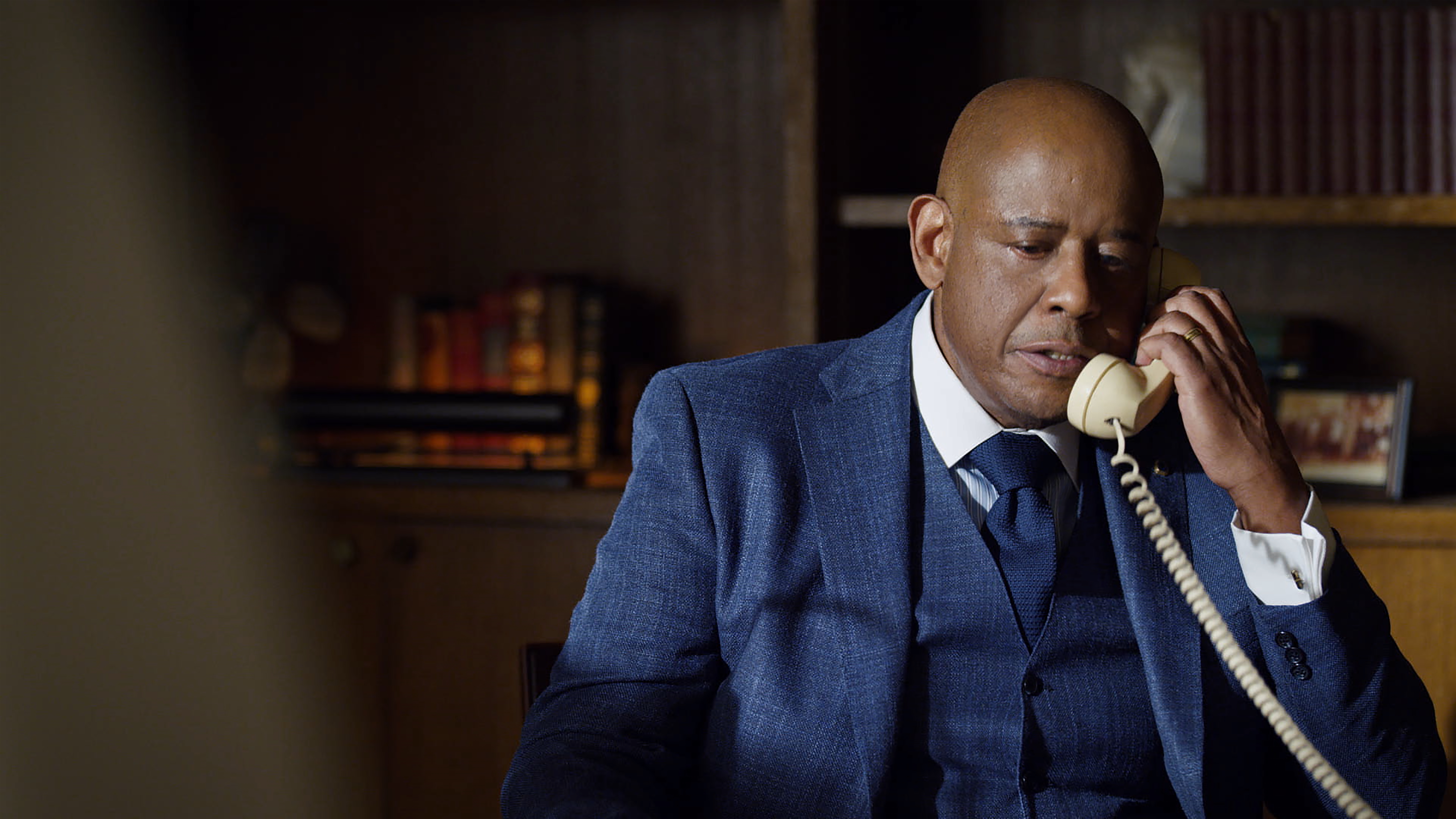 Created by: Chris Brancato, Paul Eckstein

Cast: Forest Whitaker, Vincent D'Onofrio, Ilfenesh Hadera, Nigel Thatch, Giancarlo Esposito, Paul Sorvino

Genre: Drama, Crime

Number of Seasons: 2

Rating: TV-MA
It's Always Sunny in Philadelphia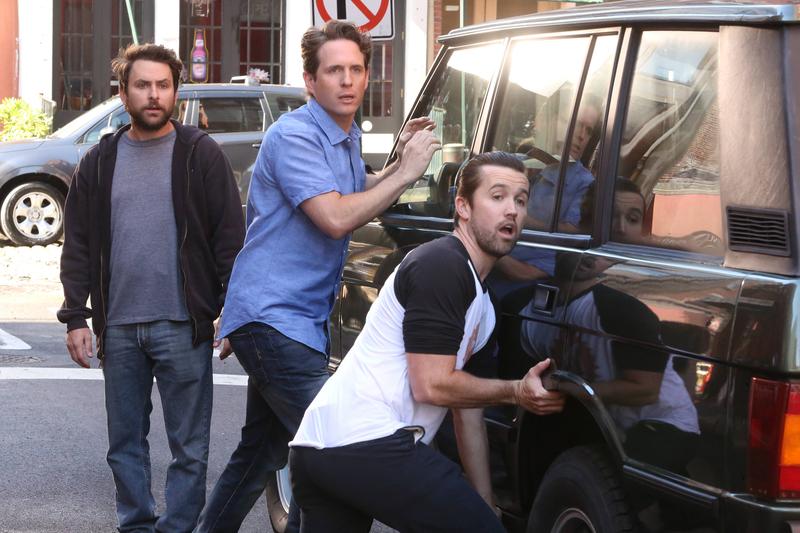 Hit-Monkey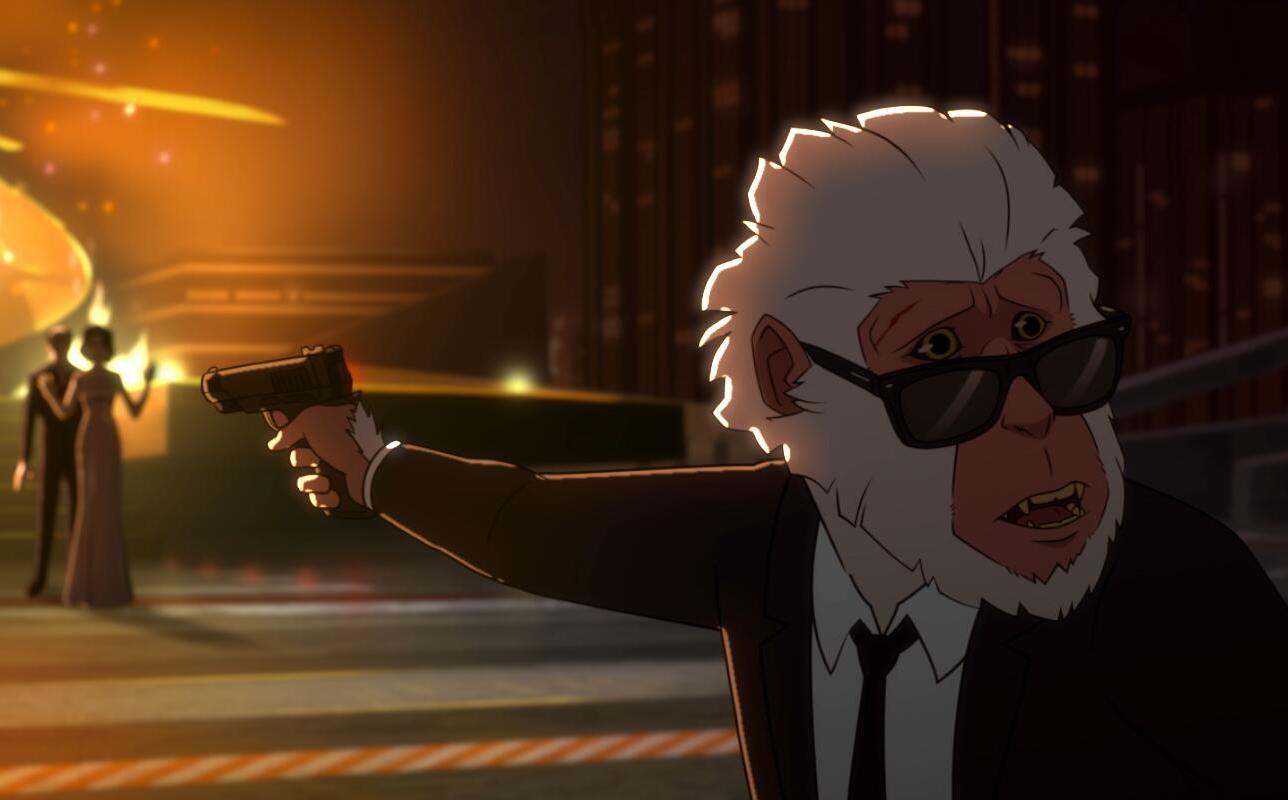 Reservation Dogs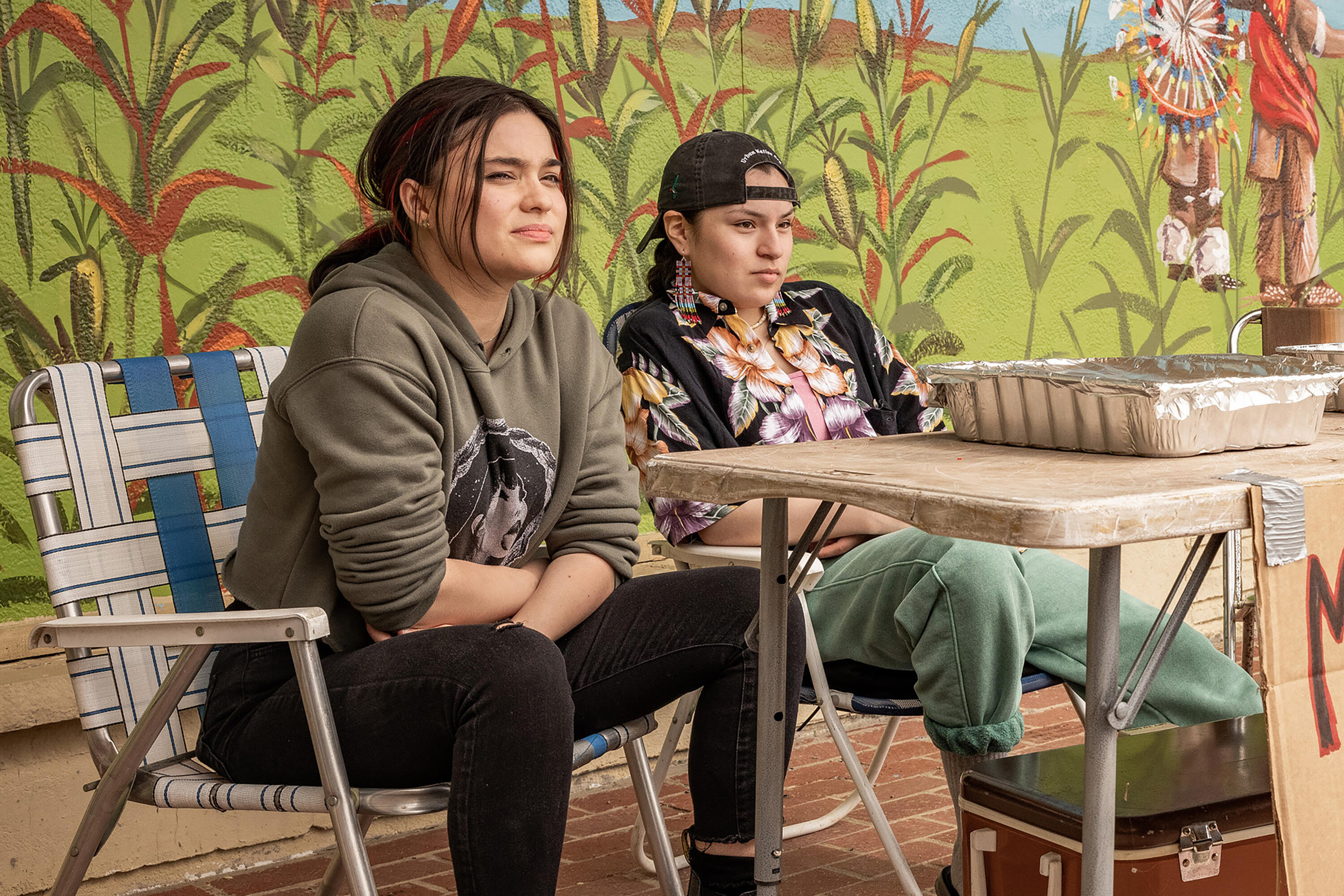 Impeachment: American Crime Story (2021)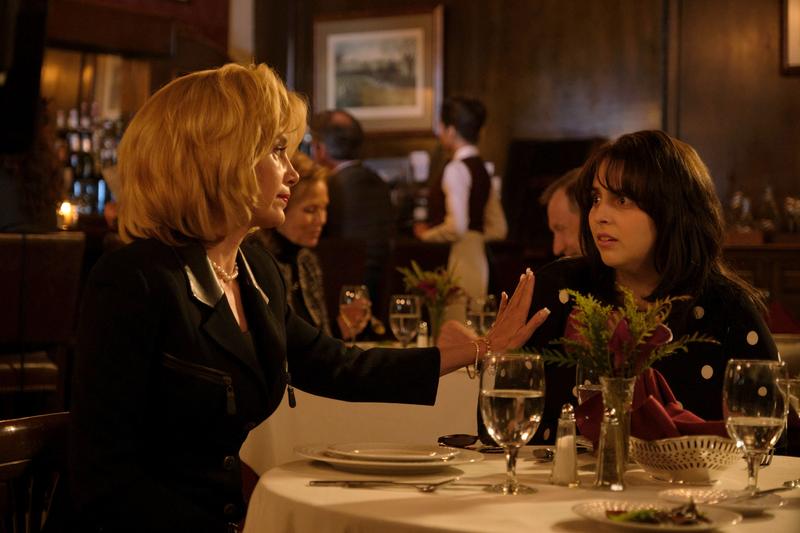 Created by: Scott Alexander, Larry Karaszewski

Cast: Beanie Feldstein, Clive Owen, Edie Falco, Sarah Paulson, Margo Martindale

Genre: Drama

Number of Seasons: 3

Rating: TV-M
Dopesick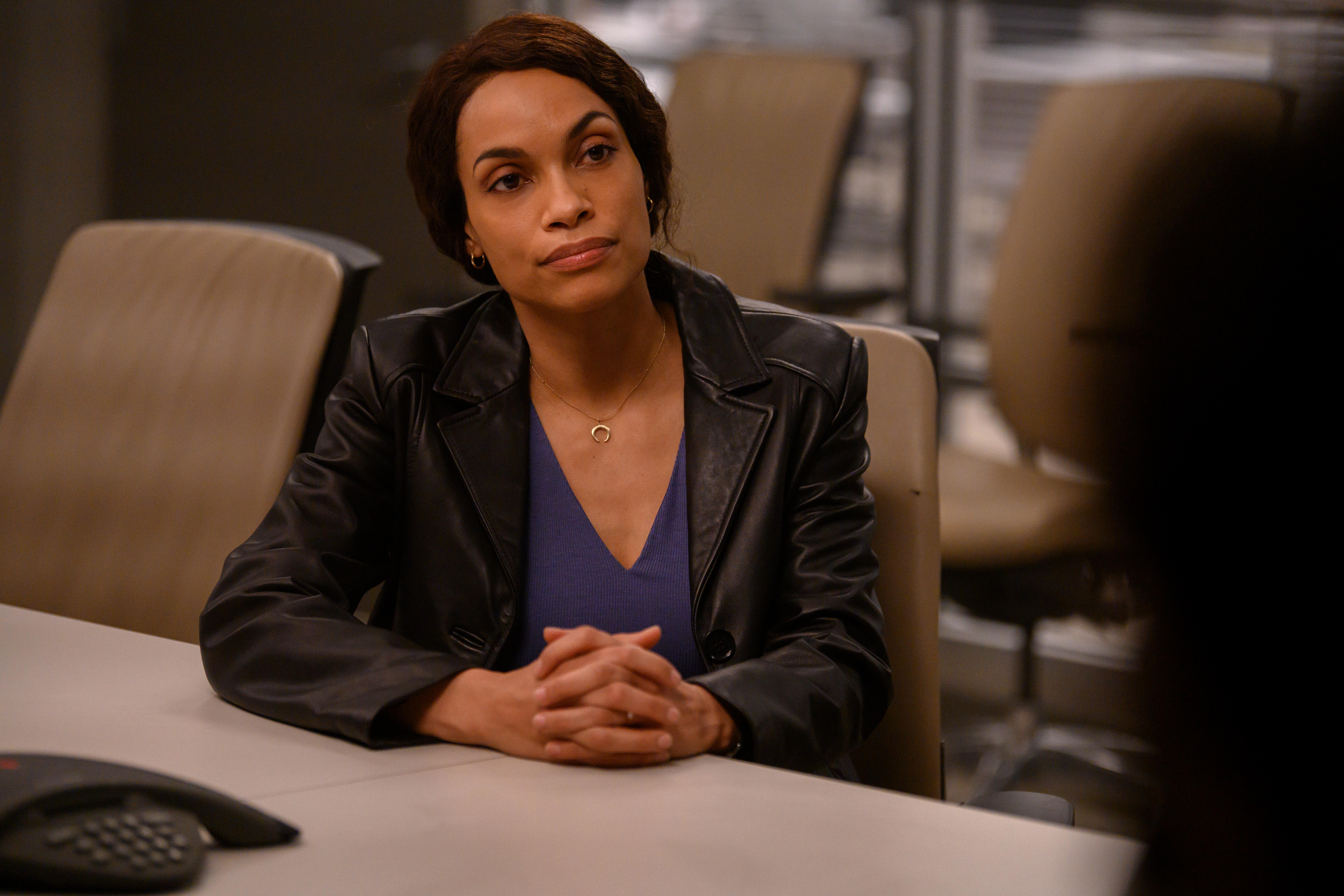 Created by: Danny Strong

Cast: Michael Keaton, Kaitlyn Dever, Will Poulter, Michael Stuhlbarg, Rosario Dawson, Peter Sarsgaard

Genre: Drama, Miniseries

Number of Seasons: 1

Rating: TV-MA

COVID's production shut down robbed us of a lot of TV, but no genre seemed to take a hit like the prestige mini-series. Being one of the first back, Dopesick had to land with a bang and releasing the first three episodes of the 8-part series at once, I'd say it did just that. Before the pandemic, there was an epidemic sweeping America—the opioid crisis. Dopesick explores its origins and shows how one drug, Oxycontin, tore apart families, destroyed whole cities, and made a very few rich men far richer. Sam Finnix (Michael Keaton) is a small-town doctor who loves his job almost as much as he cares about his patients. That's why when he hears about a new miracle drug Oxycontin he sets about prescribing it to those whom he's cared for for years. However, fast forward to the present, and Finnix is a different man. Plagued by the guilt of having played a part in the destruction of all he's ever held dear, Dopesick offers an inside look, both past, and present, into how Purdue Pharma duped even the most irreproachable of doctors into being little more than their licensed drug dealers. 
Our Kind of People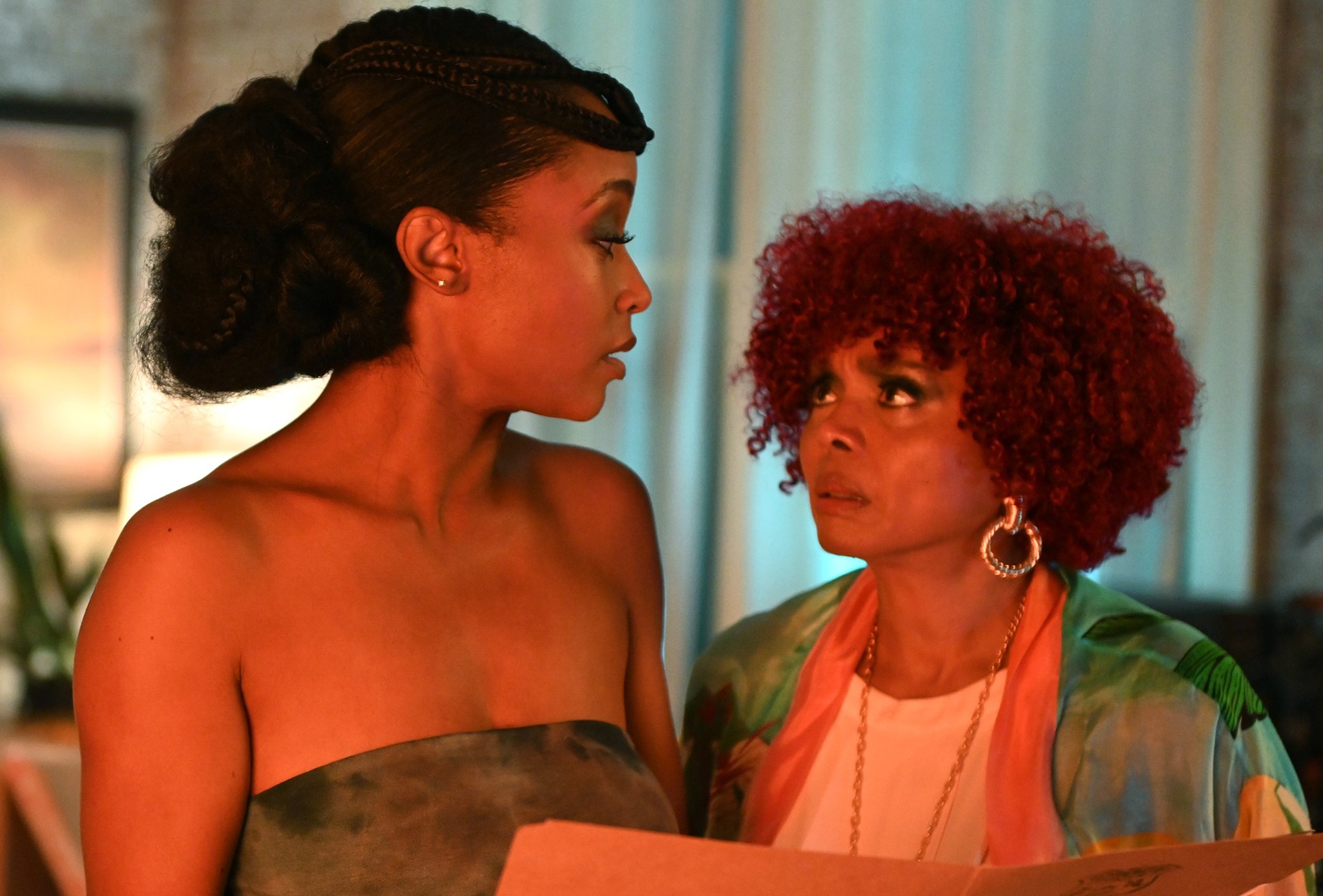 Only Murders in the Building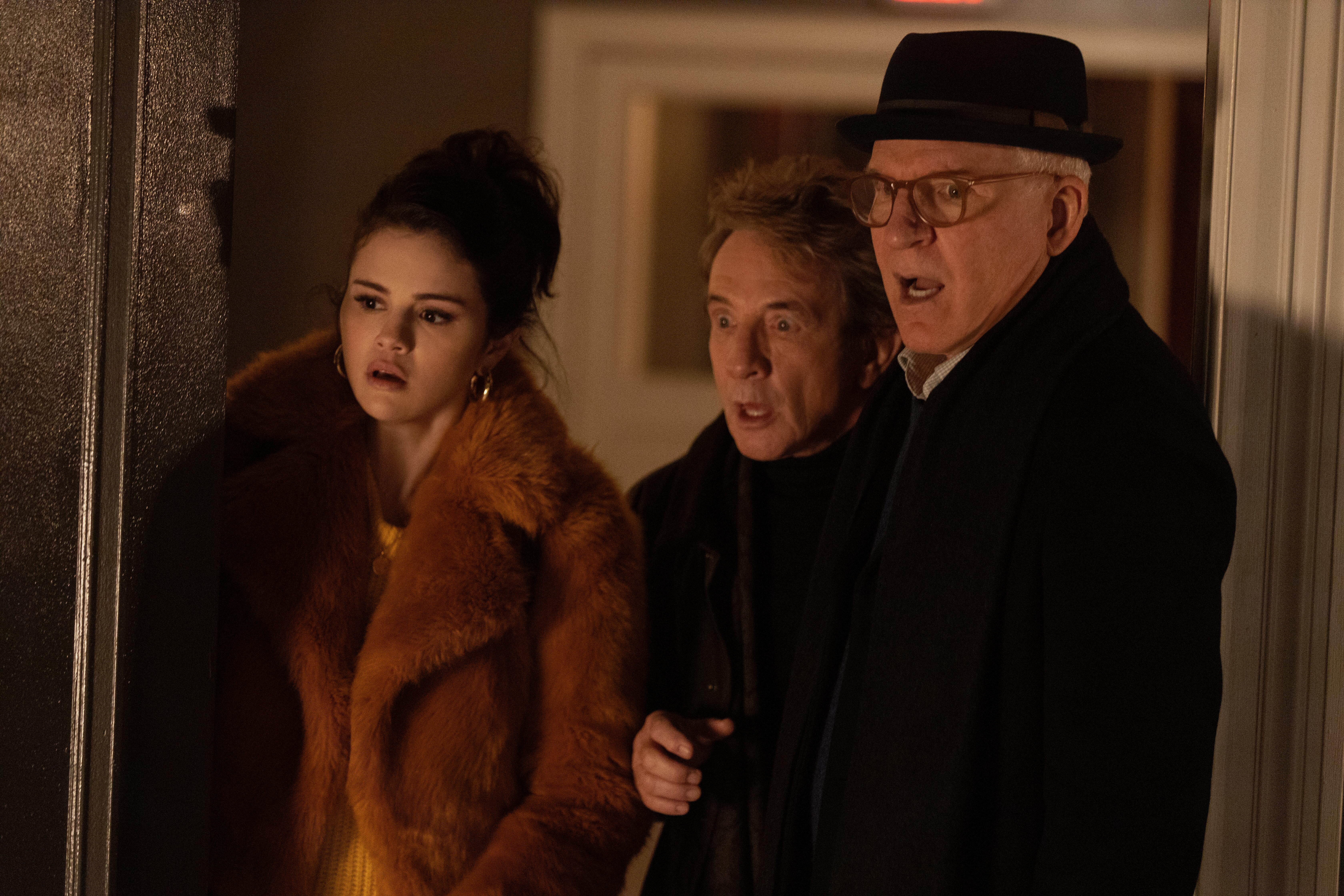 Nine Perfect Strangers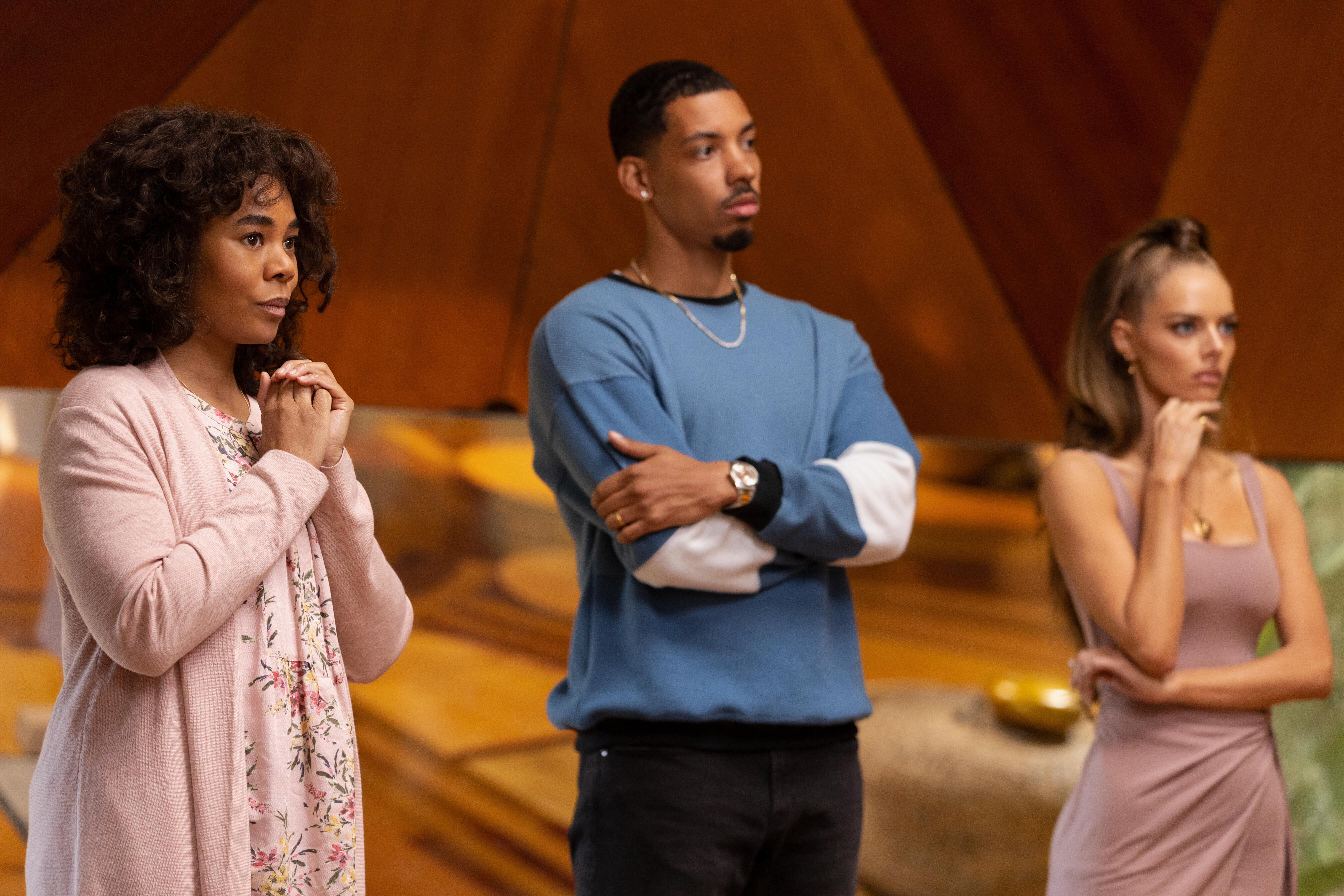 Created by: John-Henry Butterworth, David E. Kelley

Cast: Nicole Kidman, Samara Weaving, Melissa McCarthy, Grace Van Patten, Bobby Cannavale, Michael Shannon, Regina Hall, Manny Jacinto, Luke Evans

Genre: Mystery

Number of Seasons: 1

Rating: TV-MA
High Fidelity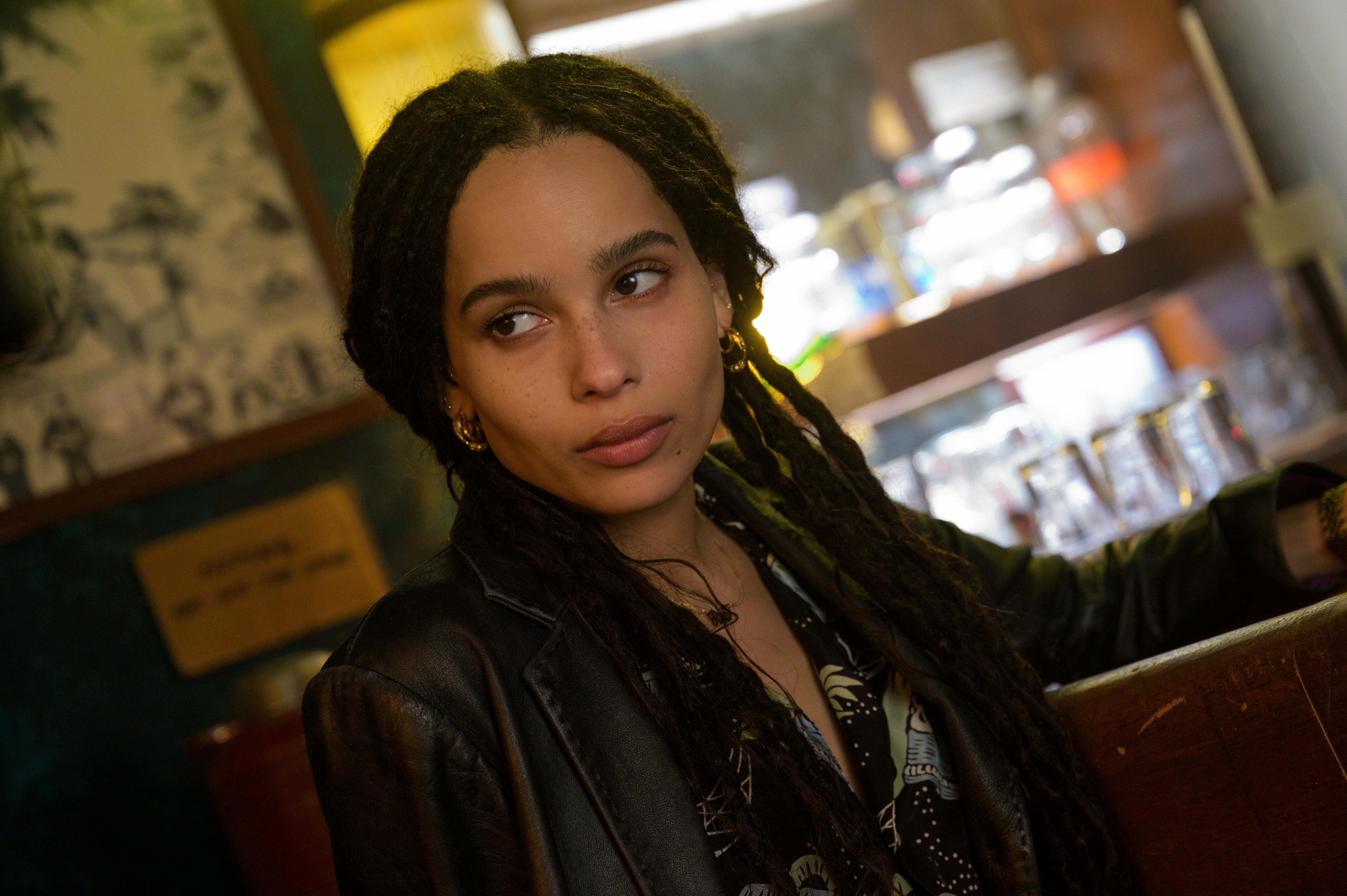 24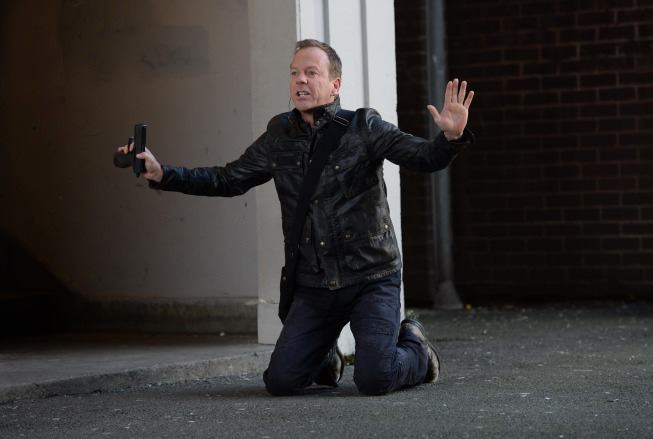 Created by: Joel Surnow; Robert Cochran

Cast: Kiefer Sutherland, Elisha Cuthbert, Carlos Bernard, Mary Lynn Rajskub, Dennis Haysbert

Genre: Drama, Spy Thriller

Number of Seasons: 8

Rating: TV-14

Before Game of Thrones or even Lost, there was no show that defined must-watch TV quite like 24. Counter Terrorist agent Jack Bauer (Kiefer Sutherland) fights the world's evils and a ticking clock. Every episode amounts to hours, the entire season—24. With only one day to traverse the world, disarm bombs, interrogate prisoners, and piece together a mystery that will save hundreds of thousands of lives, 24 builds tension like no show before or since. If you prefer your episodic entertainment at breakneck speed look no further. Ramping up thrills without sacrificing dramatic substance, a cast of unique characters dial in the personal drama to offset and often crank up the urgency of the many dangerous corners Bauer finds himself trapped in. Damn, I forgot how much fun this show really was. Time for a rewatch!
Future Man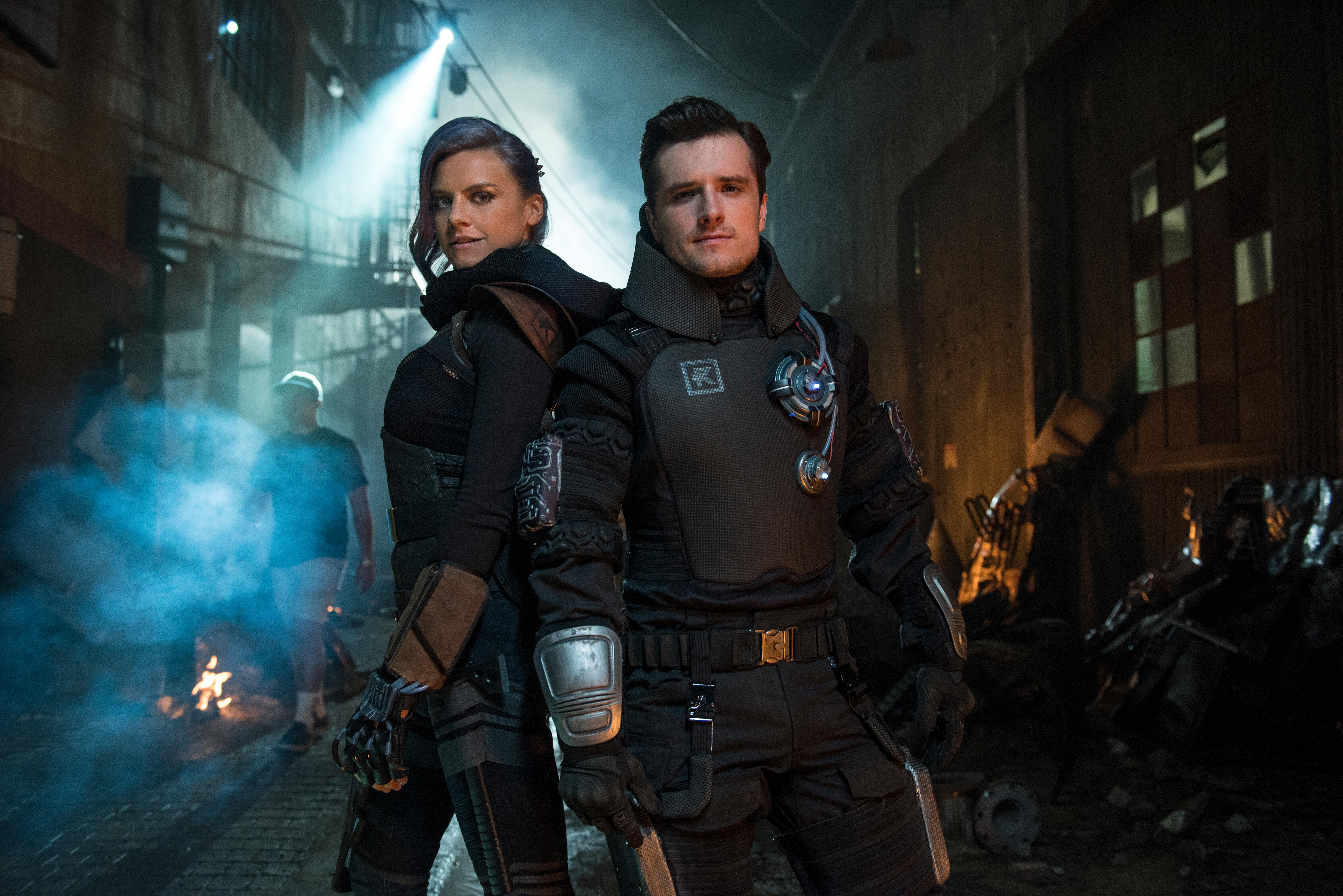 My Wife and Kids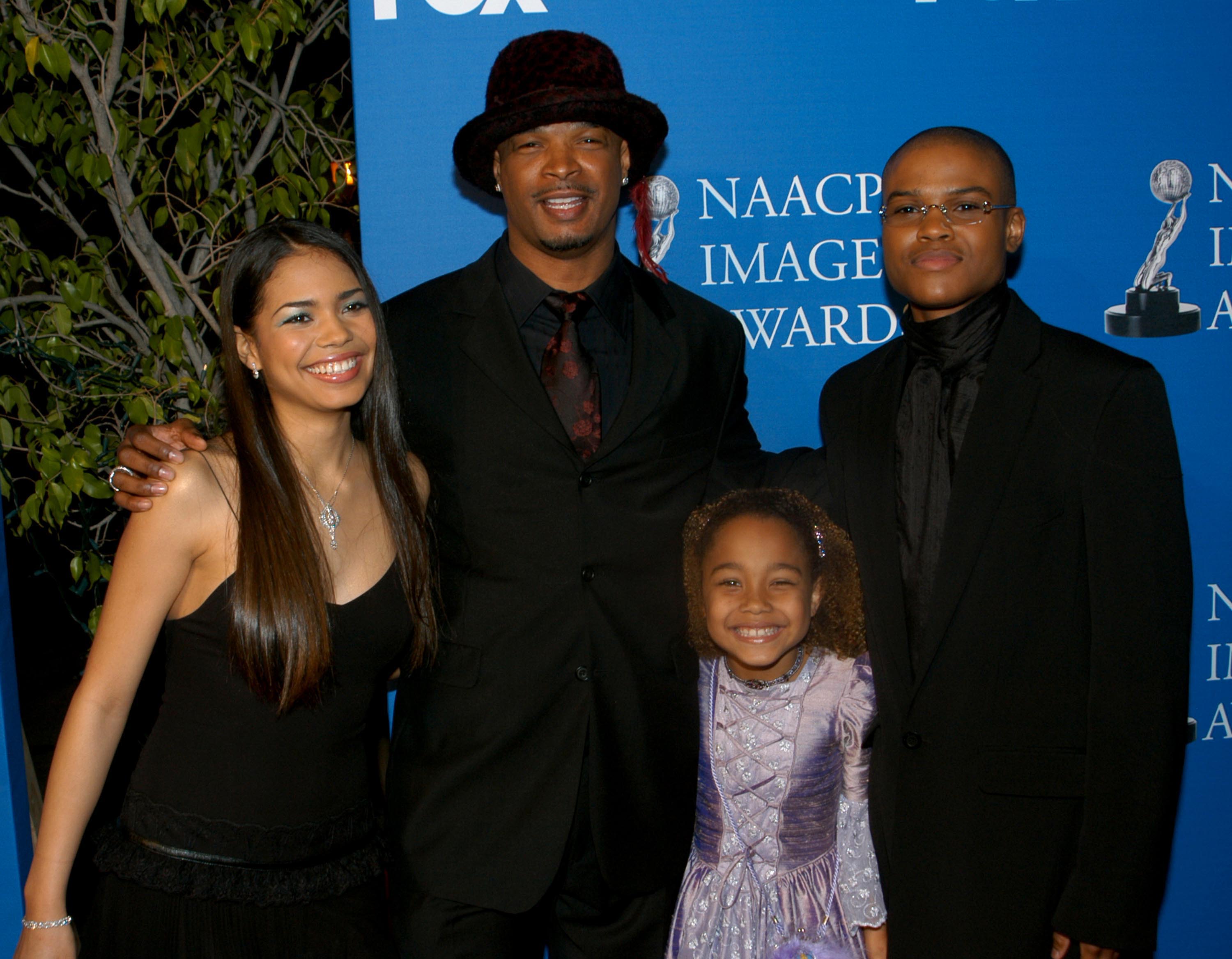 The Great North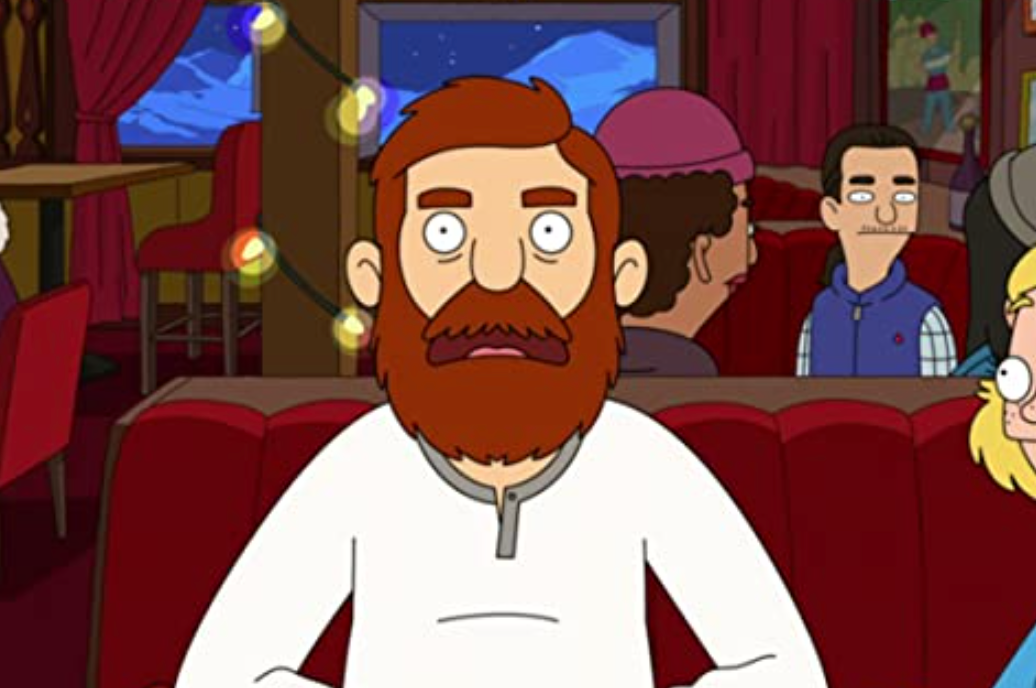 American Horror Story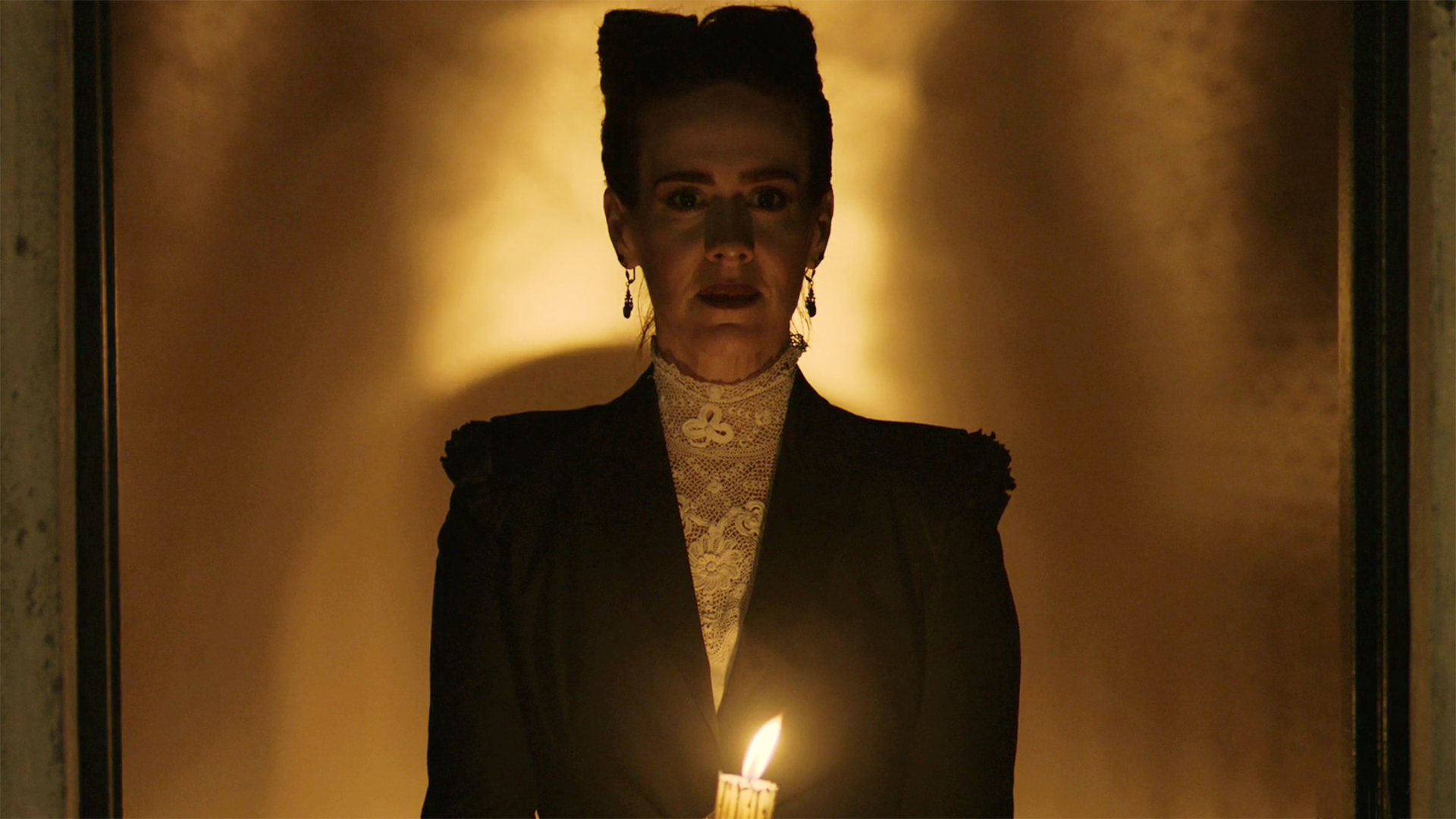 Moesha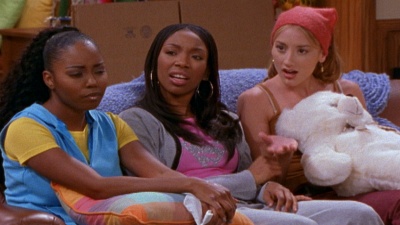 Shrill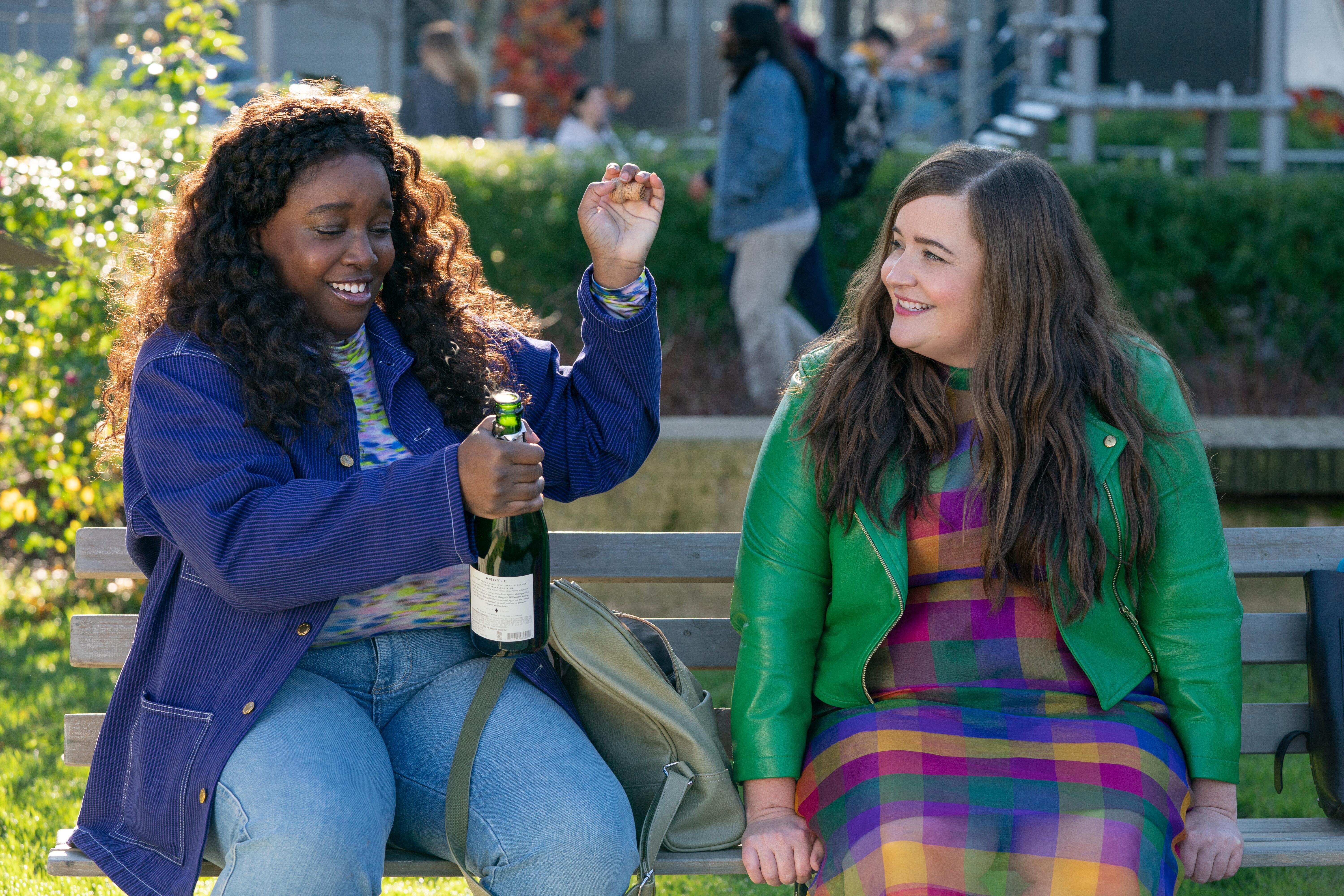 Marvel's M.O.D.O.K.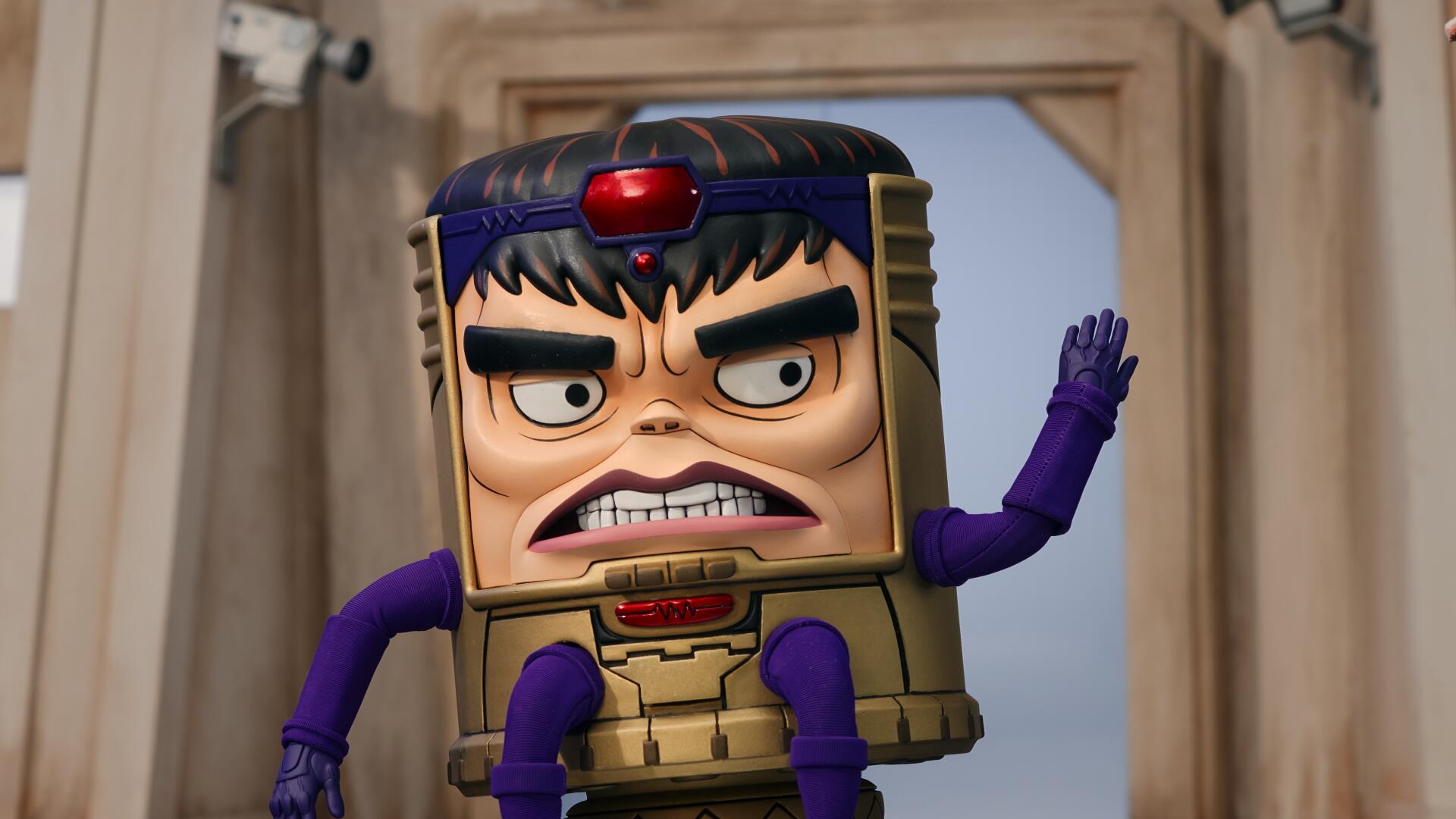 Fresh Off the Boat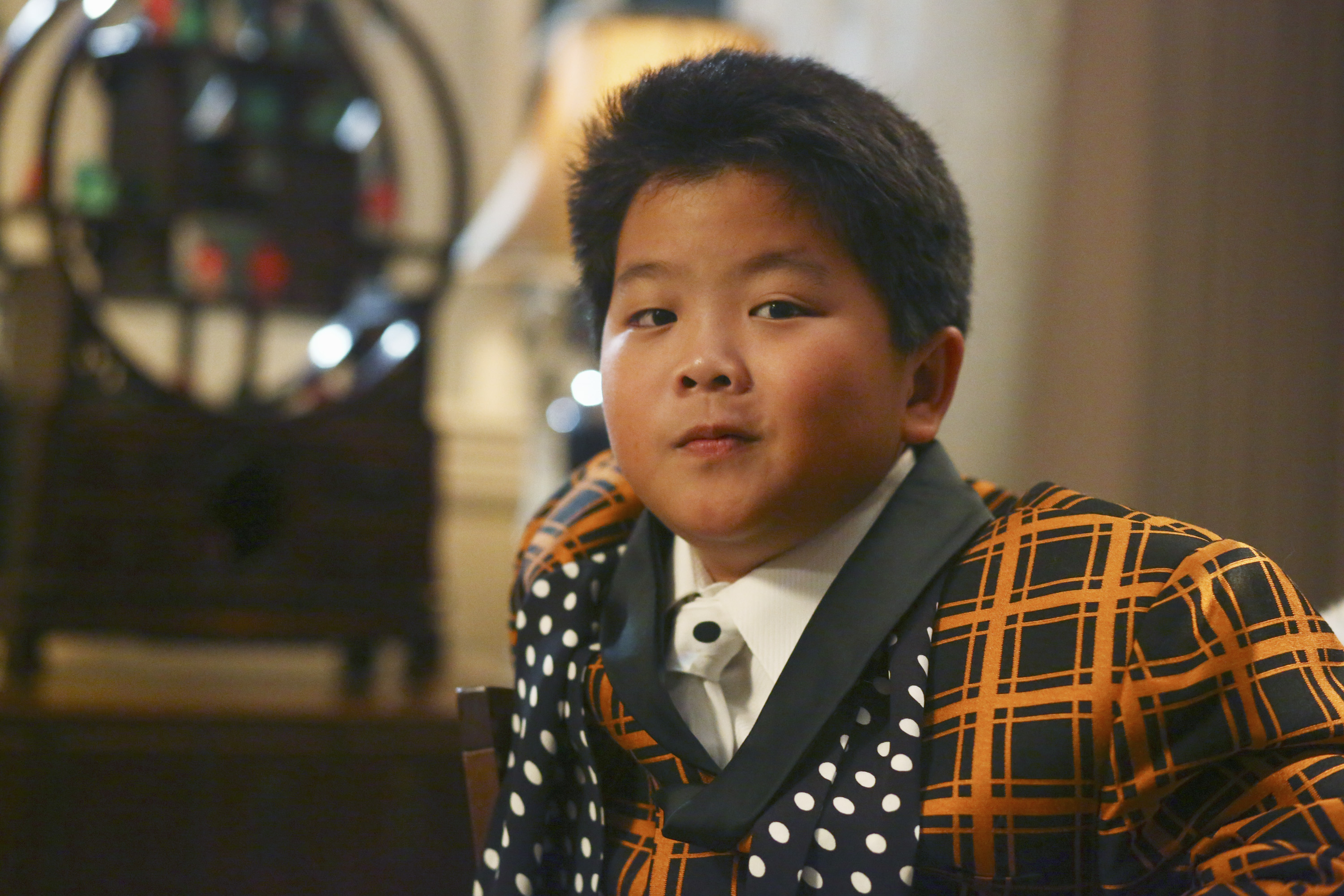 Created by: Nahnatchka Khan, Eddie Huang

Cast: Constance Wu, Randall Park, Hudson Yang, Forrest Wheeler, Ian Chen, Lucille Soong

Genre: Family, Comedy

Number of Seasons: 6

Rating: TV-PG
Queen Sugar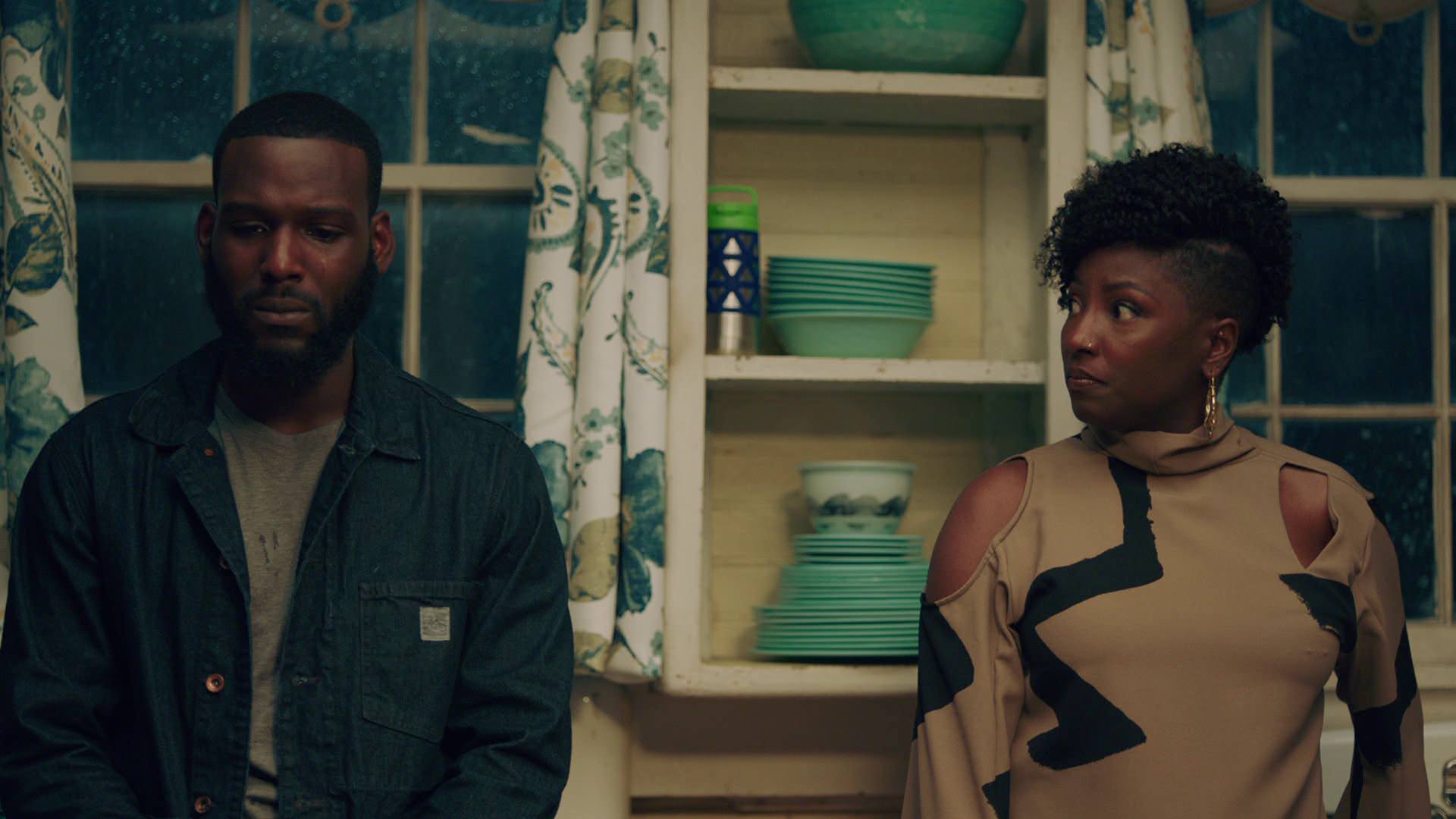 Genius: Aretha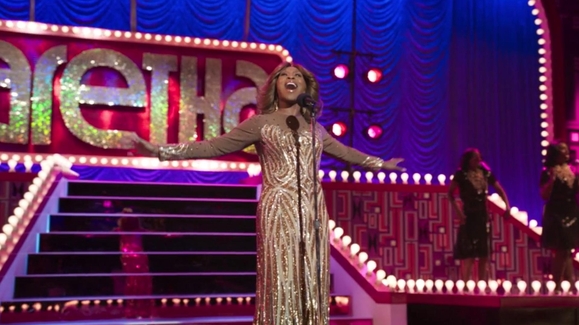 Created by: Suzan-Lori Parks

Cast: Cynthia Erivo, Rebecca Naomi Jones, Pauletta Washington, Malcolm Barrett, Courtney B. Vance

Genre: Biopic

Number of Seasons: 1

Rating: TV-14
Cruel Summer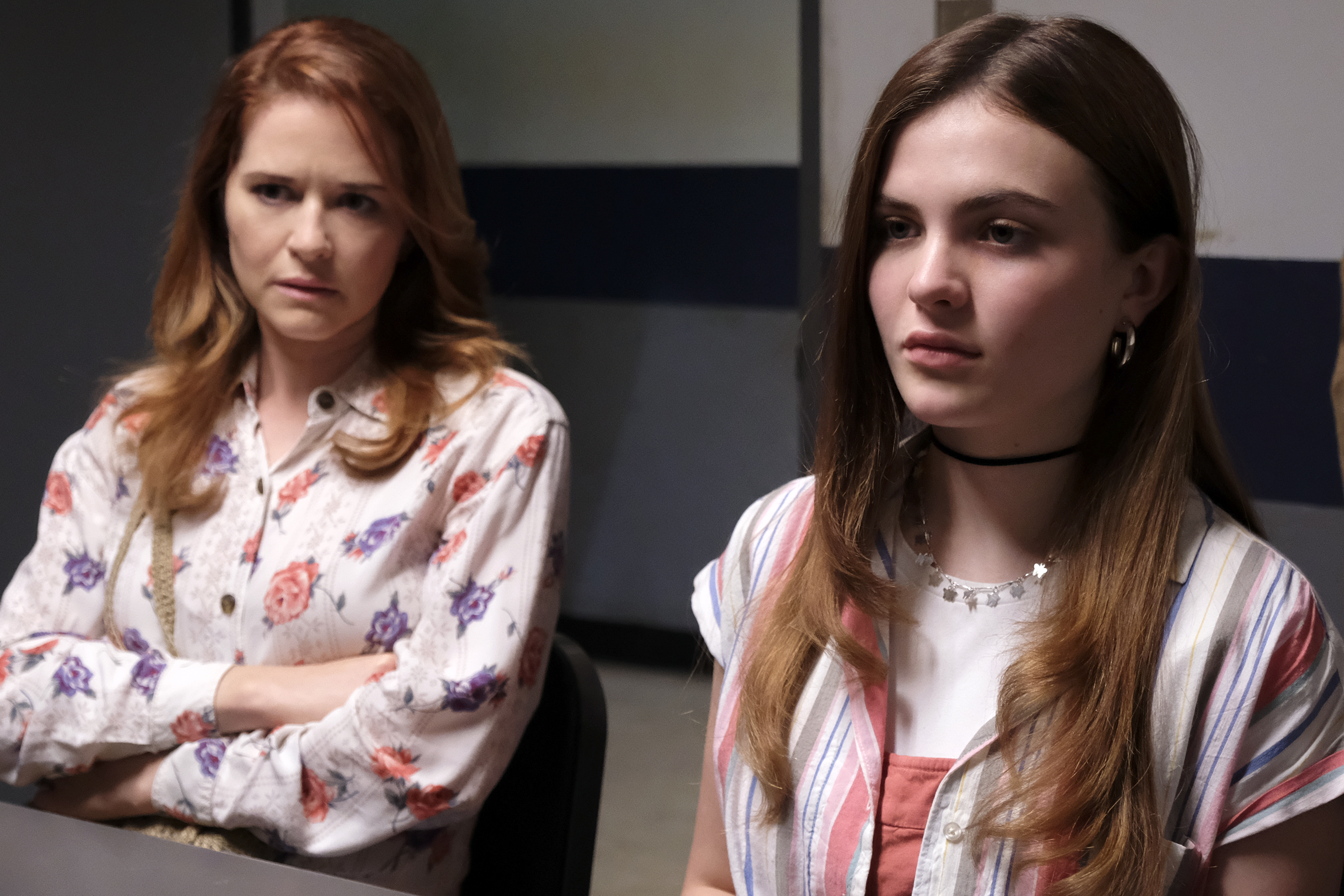 Created by: Bert V. Royal

Cast: Olivia Holt, Chiara Aurelia, Froy Gutierrez, Sarah Drew, Harley Quinn Smith

Genre: Mystery, Drama

Number of Seasons: 1

Rating: NA