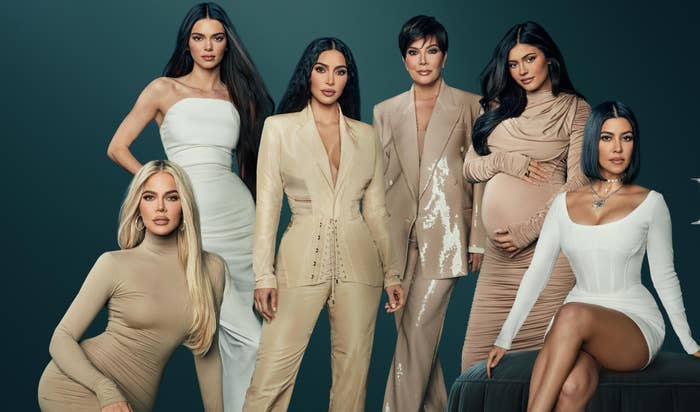 The Kardashian family is back with the first season of their new Hulu reality show The Kardashians. For a moment during the pandemic, it felt like we had collectively moved on from the family. Their luxurious lives and endless drama were a lot less appealing when we were all in sweats dealing with our own share of troubles. They seemed to feel a need for change too and announced in September 2020 that they were moving on from their E! reality show Keeping Up With the Kardashians after 20 seasons. Because they shared every aspect of their personal lives on KUWTK, it started to feel like they, and the audience, had had enough. What more could fans learn about them? But soon after they signed their new deal with Hulu, for a reported nine-figure salary, a new batch of headlines about the clan started popping up. Kim Kardashian filed for divorce from Kanye West and started dating Pete Davidson; Khloe Kardashian dealt with yet another betrayal from Tristan Thompson; Kylie Jenner had a second baby with Travis Scott; and Kourtney Kardashian got engaged to Travis Barker. There was more than enough content to film and share with fans.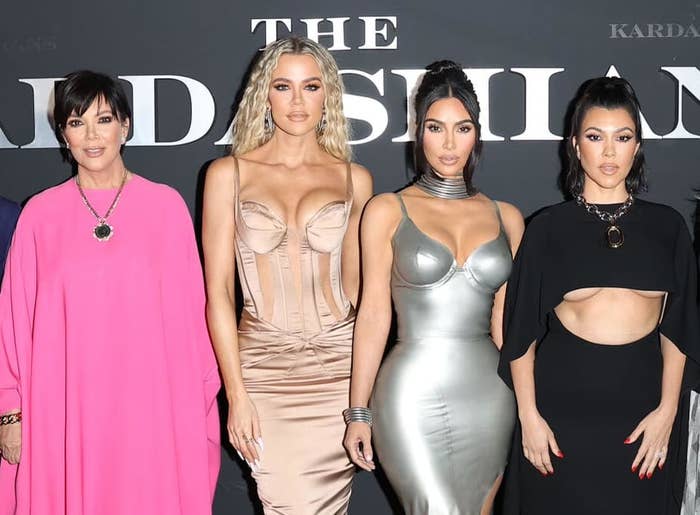 The first two episodes of the new show, titled "Burn Them All To The Fucking Ground" and "Did Somebody Tape That?" are just fine. There is not much of a difference or improvement from the final seasons of the E! show. The family falls right back into a rhythm of documenting every part of their lives—or at least the ones they want us to see—and they are even utilizing a new filming style. There are moments when the cast talks directly into the camera, which feels somewhat like a mockumentary. Before it felt like you were a fly on the wall, secretly taking part in their most intimate moments, but now they are acknowledging the viewers' presence. At one point in the first episode, Kim breaks the fourth wall and speaks directly to the camera saying she is "a vegan most of the time," while filling her plate with chicken wings.

Within the first 10 minutes of the premiere, while the family is having a peaceful "Welcome Back" party, Kim finds herself dealing with a new controversy around the same sex tape that helped launch Season 1 of KUWTK. For those unfamiliar with the story, Kim and her ex-boyfriend Ray J made a sex tape in 2002 that was leaked in March 2007. A third party gave the sex tape to Vivid Entertainment, an adult film distribution company. Kim initially filed a lawsuit against the company but later acquired a reported $4.5 million for the tape's distribution. Fifteen years later the video came back to haunt her when Saint, her 6-year-old son, saw an ad promoting a new, unreleased sex tape while he was playing the popular online children's game Roblox on his iPad. Kardashian then shares that Ray J's manager, Wack100, was claiming he had new footage of the makeup mogul in his possession and was threatening to release it without her consent.