Tristan Thompson Shares Public Apology to Khloé Kardashian After Paternity Test Results
Last year, Thompson was in headlines in connection with a child support lawsuit involving Maralee Nichols, with whom he's now confirmed to have had a child.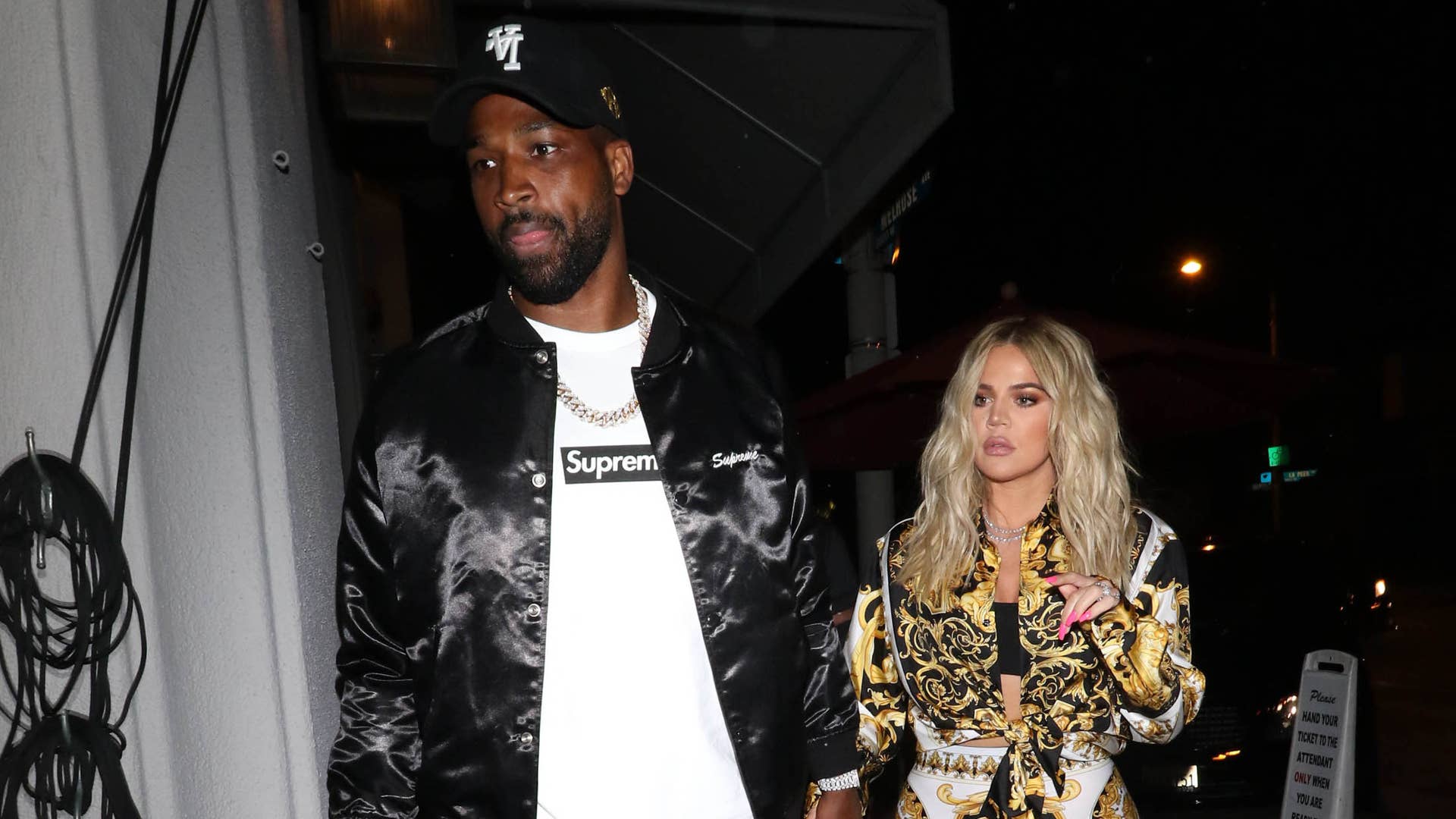 Getty
Image via Getty/Hollywood To You/Star Max/GC Images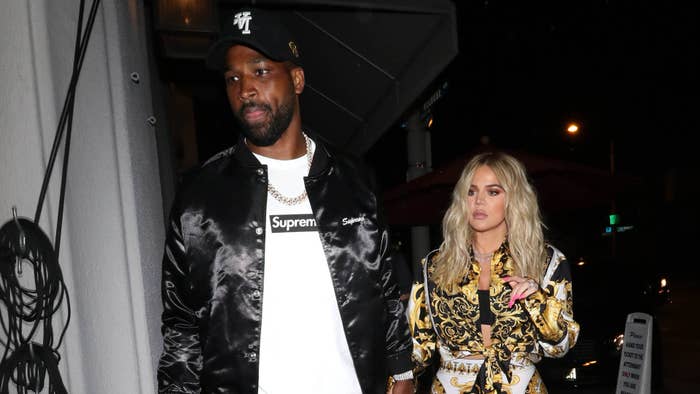 Tristan Thompson says he takes "full responsibility" for his actions following the results of a paternity test.
"I sincerely apologize to everyone I've hurt or disappointed throughout this ordeal both publicly and privately," the Sacramento Kings forward/center wrote in an Instagram Story update on Monday night. Per Thompson, a paternity test revealed that same day that he had fathered a child with Maralee Nichols, who was reported last month to have sued Thompson for child support and pregnancy-related expenses.
In the second part of his statement, Thompson specifically mentioned his ex Khloé Kardashian, with whom he co-parents three-year-old daughter True.
"Khloé, you don't deserve this," Thompson wrote. "You don't deserve the heartache and humiliation I have caused you. You don't deserve the way I have treated you over the years. My actions certainly have not lined up with the way I view you. I have the utmost respect and love for you. Regardless of what you may think. Again, I am so incredibly sorry."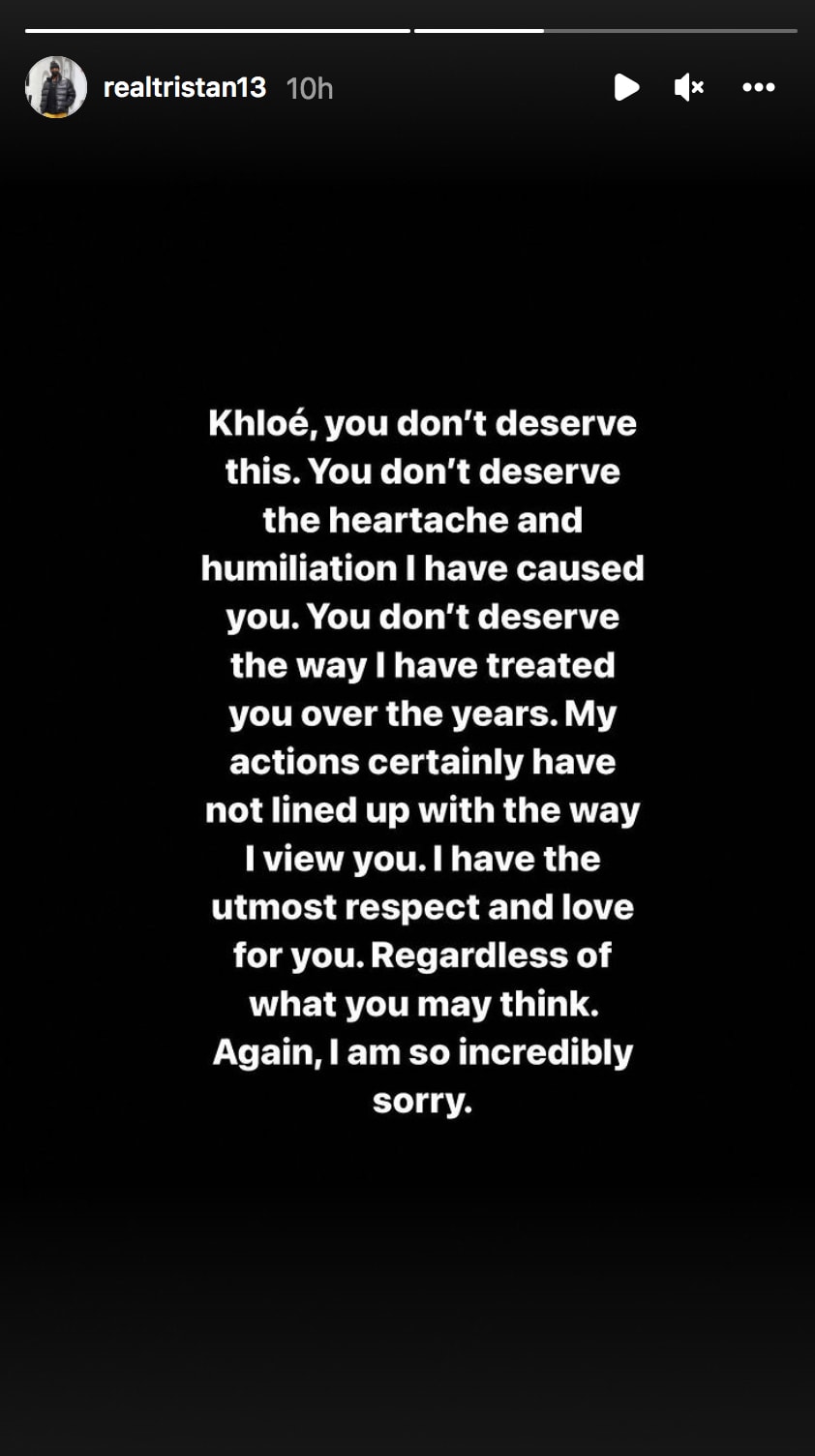 Back in December, the aforementioned Nichols told E! News that she "would have never gotten involved" with Thompson if she "thought he was in a relationship." Nichols also said that she had agreed to meet him at a private party in Houston in March, claiming that this was one of "many nights" the two spent together.
Meanwhile, Thompson and Kardashian were reported to have split up in June of last year. In November,  an NBA fan was removed from his courtside seat after heckling Thompson with comments the Daily Memphian's Drew Hill later reported were "about the Kardashian family."