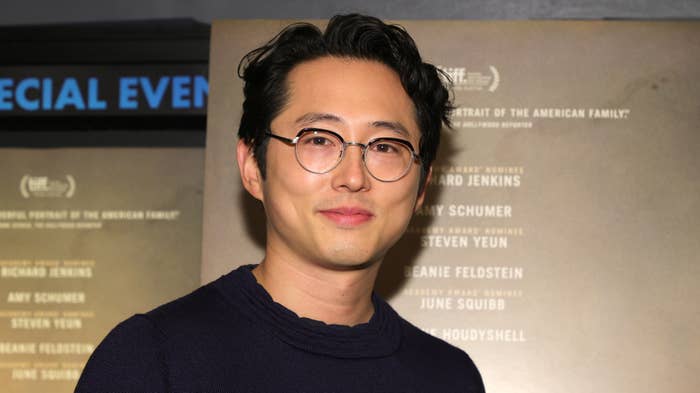 Steven Yeun has joined the cast of Bong Joon Ho's highly-anticipated next film, starring Robert Pattinson, Mark Ruffalo, Toni Collette (Hereditary), and Naomi Ackie (Star Wars: Episode IX – The Rise of Skywalker), per Deadline. 
Bong's untitled upcoming movie is inspired by Edward Ashton's novel Mickey7, which tells the story of Mickey7, an "expendable" employee who goes on a human expedition to colonize the ice world Niflheim. Whenever a Mickey dies, a replacement is regenerated with most of his memories intact, so when Mickey7 is presumed dead, his clone, Mickey8, is ready to take his place. That is, until Mickey7's return complicates matters. 
Yeun and Bong previously worked together on the 2017 Netflix film Okja. 
Bong gained stateside recognition when Parasite became the first non-English language film to take home the Academy Award for Best Picture. His historic night at the Oscars included a win for Best Director and Best Original Screenplay with co-writer Han Jin-won. Till this day, Parasite still has a 99 percent rating on Rotten Tomatoes. The overwhelmingly positive response to Parasite had people eagerly awaiting news on his next directorial effort.   
Yeun is coming off of an Oscar nomination for Best Actor last year for his role in Minari. He can be seen in another highly-regarded auteur's upcoming film later this month. Yeun will star alongside Daniel Kaluuya and Keke Palmer in the mysterious thriller Nope, written and directed by Jordan Peele. It's slated for a July 22 theatrical release.