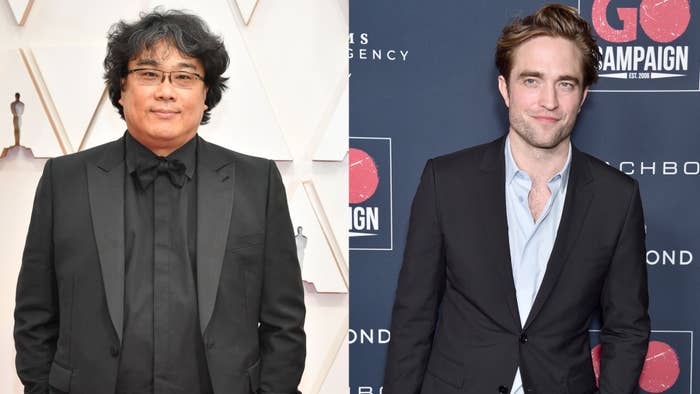 Parasite director Bong Joon Ho has lined up his next project.
Per a Wednesday-published report from the Hollywood Reporter, the Oscar-winning filmmaker will helm a film inspired by Edward Ashton's soon-to-be-published novel Mickey7 for Warner Bros. Robert Pattinson, meanwhile, is reported to be in talks about taking the starring role in the film.
Ashton's book is set to drop next month and is billed as "The Martian meets Dark Matter." Previous Ashton novels include The End of Ordinary and Three Days in April. Worth noting here, of course, is that the newly reported Bong Joon Ho film will most likely not be a strict adaptation.
Here's more on Mickey7 (the book) via Macmillan, the publisher:
"The Martian meets Dark Matter in Edward Ashton's high concept science fiction thriller, in which Mickey7, an 'expendable,' refuses to let his replacement clone Mickey8 take his place."
With Parasite, released in 2019, Bong Joon Ho (who previously received widespread acclaim for earlier filmography entries like Snowpiercer and Okja) bagged a worldwide mega-hit and multiple Academy Awards. The film ultimately took home Best Picture, Best Director, Best Original Screenplay, and Best International Feature Film, making the Korean director a hot commodity in Hollywood.
Next for Pattinson meanwhile, is The Batman, the relentlessly teased (and pandemic-delayed) new DC entry from director Matt Reeves. Joining Pattinson in the cast are Zoë Kravitz as Catwoman, Paul Dano as Riddler, Colin Farrell as Penguin, Jeffrey Wright as James Gordon, and more. Revisit the latest trailer below. After several pushback, the film is slated for a theatrical release this March.