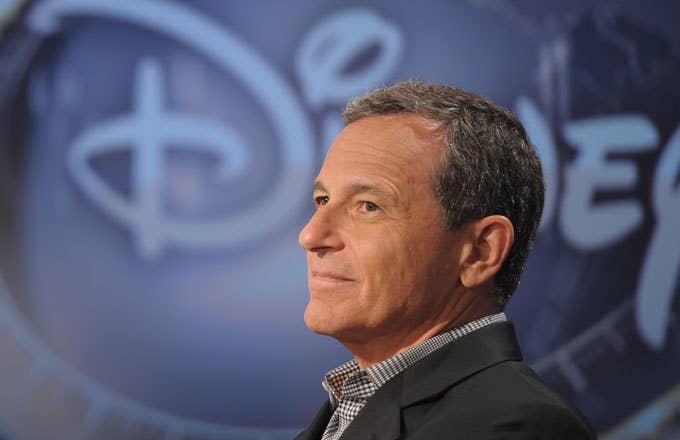 Following 15 months of back-and-forth negotiations, Disney is finally set to acquire Fox at 12:02 a.m. on Wednesday morning. The number that made things official was $71.3 billion (up from the original $52.4 billion offer), and the assets that are heading to Disney in the merger include: Fox's film and TV studios, FX Networks, National Geographic, several international channels, and nearly one-third of Hulu (which now gives Disney a 60 percent majority ownership of that streamer with their eyes on more). 
20th Century Fox will no longer function as a standalone studio, and Disney also has major properties to add to their library, like X-Men, Deadpool, The Fantastic Four, and Avatar, prior to the launch of their own streaming service, Disney+.
Fox will continue to function as Fox Corporation, which will still run Fox's broadcasting channel, as well as Fox News and Fox Sports.
Talks of the merger began back in November 2017, when CNBC's David Faber reported that Disney president Robert Iger and Rupert Murdoch had discussed a possible transaction. Comcast attempted to top Disney's bid with a $65 billion all-cash offer. Though that didn't come to fruition, they ultimately drove up the price when they re-emerged with a new bid in 2018. Comcast later said they never got to the "level of engagement" needed to come to an agreement. 
In June 2018 the Justice Department approved Fox's sale to Disney with terms set that Disney sell all 22 of Fox's regional sports networks within 90 days of its finalization. A month later that deal was approved by 21st Century Fox shareholders.
In November 2018 the European Union approved of the transaction if Disney were to sell 50 percent of their interest in certain European channels. In February 2019 Brazil also approved with the condition that Disney sell their interest in that country's local Fox Sports branded channels. Earlier this month the final hurdle was cleared when Mexico approved.
The industry is expecting as many as 4,000 layoffs once the consolidation of the two mega-companies is complete. Some estimates go as high as 10,000 jobs cut, with Disney eyeing cost savings of $2 billion.
With the deal now a few hours from being just that, just over half (52 percent) of Fox shareholders opted to be paid $38 a share in cash, while 37 percent have chosen to get Disney shares.
April 11's Disney investor day should yield more intel about the plans for Disney+ and how the company's financials are expected to shift.