Tyrese Shares Snoop Dogg Advice After Saying Ex-Wife Married Him for Money
In a post on Instagram, Tyrese shared audio of a phone call from his friend Snoop Dogg after he admitted he was depressed.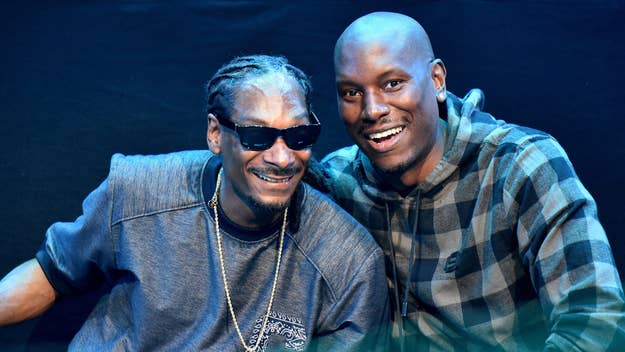 Earl Gibson/BET via Getty Images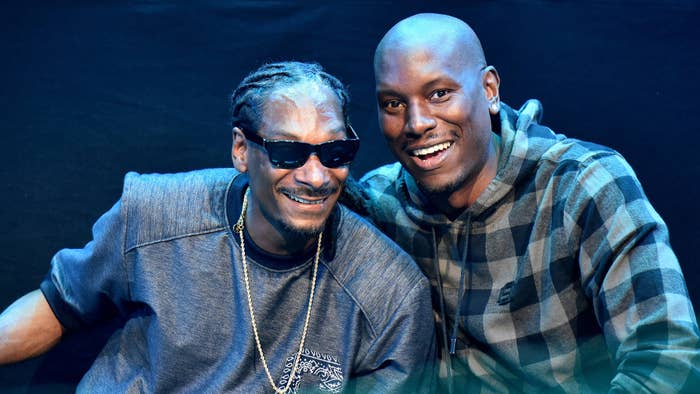 In a post on Instagram, actor and musician Tyrese shared audio of a phone call he got from Snoop Dogg after he admitted he was struggling with depression.
"I was depressed and posting my vulnerabilities online," wrote Tyrese alongside the clip. "God knows I needed this phone call from my big homie Snoop Dogg." In the call, his Baby Boy co-star praised his vulnerability and offered his support following a child support case that saw the Fast and Furious star ordered to pay $650,000 to his ex-wife.
"See all these people that you naming? The record industry don't respect them and don't understand the fucking heavyweight shit that you dropping on this record," Snoop told Tyrese in the call. "You saying them names to me, tickling me pink; you saying them names to a record label, you know what they're gon' say? That n***a ain't had a hit in 20 years. Shit on, n***a, we finna stand tall with this shit, n***a."
Tyrese is scheduled to release a new album, entitled Beautiful Pain, in the near future, and as Snoop suggested the record sees Tyrese open up about his mental health.
"This is mental health. This is relationships. This is all of the shit that the world is going through with in one package," Snoop continued. "And my n***a dealing with it, you actually dealing with it through the pain of this record. You're gonna help somebody else learn how to live through pain and make that a beautiful pain. You my n***a, cuz. I'm not gonna never let you put your muthafucking head down and do nothing that ain't appropriate."
The advice comes not long after a video circulating online show Tyrese share his belief that ex-wife Samathan Lee only married him for the money. "I left the courtroom during my divorce trial, and I realized that it was never love. It was just a transaction," he said in the clip, which can be seen below. "Wow, so we did whole marriage and did the whole duration of a child and starting a family, just to find out that it was all about money… status?"
Tyrese's forthcoming album is inspired by his divorce from Lee, who was awarded $237,944 and attorney fees as part of their custody battle hearings. He said that the payment has inspired him to fight for dads. "It's not okay to call us deadbeat dads when we're hustling, grinding, traveling, doing whatever it takes to put food on the table and take care of our families," he said after he was ordered to pay the money to his ex.