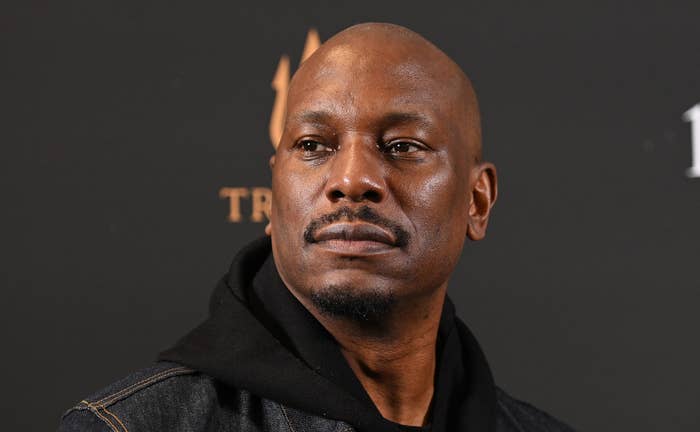 Tyrese has been ordered to pay roughly $650,000 in child support and lawyer fees in the actor's custody battle hearing.
TMZ reports Tyrese appeared in Fulton County court on Tuesday, where a judge ruled that the actor needs to pay $237,944 to his ex-wife Samantha Lee Gibson, as well as $399,000 to Samantha's attorney. 
Back in August, Tyrese refused to pay $10,000 per month to his ex, as he believed the amount was "excessive."
"He claims Samantha doesn't need that much, because she makes good money on her own," TMZ notes. The Fast & Furious actor has also alleged the judge was racist toward him.
Despite the judge's decision, TMZ notes that Tyrese's attorney Tanya Mitchell Graham says her client plans to appeal the ruling and file a motion for a new trial. Graham also said Tyrese doesn't have to pay his ex-wife until May 15, though she believes the due date could be pushed back further once she files the appeal. The $237,000 Tyrese owes Samantha represents the child support money he owes plus interest.
He'll also need to cough up $17,000 for the special master used, a role TMZ calls "a referee, of sorts, appointed by the judge to handle minor disputes during the case." If this is considered a separate fee, the total comes up to just under $654,000. If it's part of the aforementioned sums, Tyrese is on the hook for $636,944.
The news arrives a month after Tyrese opened up about a false money claim involving Will Smith. Gibson said in 2017 that Will floated him $5 million to cover legal fees in his custody battle with ex-wife Norma Mitchell. After Will and his wife Jada Pinkett-Smith denied the claims to TMZ. 
Tyrese shed light on the story in an interview on Sway's Universe back in March. According to Gibson, he did discuss the loan with Smith, which he conjured up while he was on the anti-depressant medication Rexulti.
"You put some shit like Rexulti in my system, it's going to have the worst adverse effects ever," Tyrese told Sway at the 38:20 mark of the below video. "So I'm online talking about Will Smith giving me $5 million. I never talked to Will Smith and I still haven't recovered from the damage that I did to him and his family. They didn't deserve them phone calls."