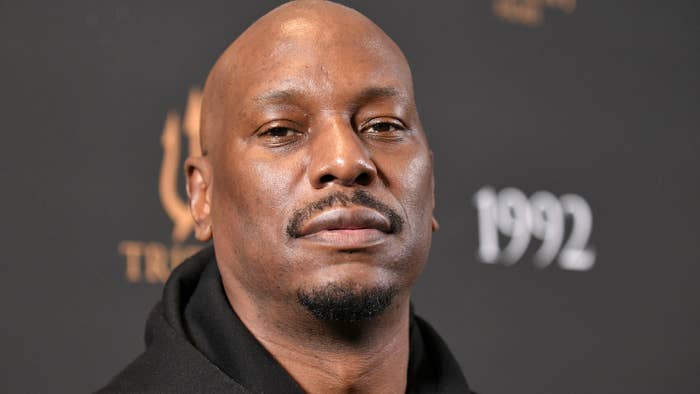 Tyrese isn't going to take his child support case lying down.
The 44-year-old actor told TMZ that he is "inspired" after being ordered by a judge to pay around $650,000 to his ex-wife and her lawyers.
"It's not about me," he told the outlet. "What just happened today happens every day in the family law court system. Fathers have no rights. Period. So the bigger the ass whoopin' that I get in court, the more it's going to shed light on what has been happening since the beginning of time.
Tyrese added that he'll "never not take care of my daughters, whether I'm with their mother or not." He also said "it's not okay to call us deadbeat dads when we're hustling, grinding, traveling, doing whatever it takes to put food on the table and take care of our families."
Tyrese was sure to call out the judge as well, saying his conduct shows an "abuse of power," which he called "egregious."
He told TMZ his legal troubles will become case law. "I believe that there's gonna be a law, multiple laws in place in the city of Atlanta that will refer to Gibson and Gibson… and they'll be able to make reference to case law pertaining to what's gonna happen," he added. "I'll do whatever it takes, I'll spend whatever it takes to turn this all around, not just on behalf of my daughters but on behalf of every father who cannot afford proper representation or have any type of voice."
A judge ruled in Fulton County court on Tuesday that Tyrese had to pay $237,944 to his ex-wife Samantha Lee Gibson, $399,000 to Samantha's attorney, and $17,000 to a special master used in court. Tyrese was ordered last August to pay $10,000 per month to his ex, but refused because he thought that kind of money was "excessive."