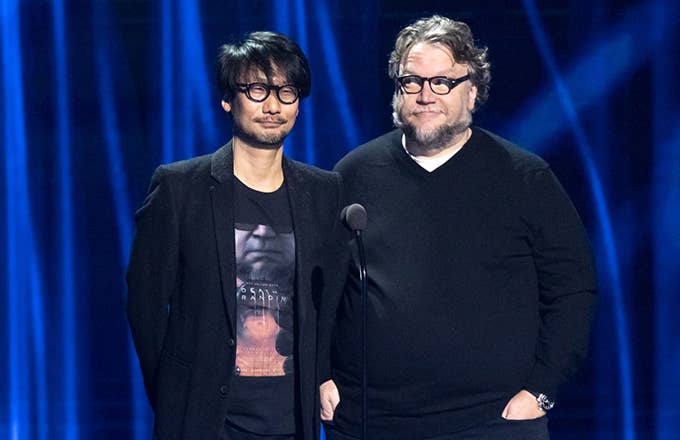 Legendary Japanese video game designer Hideo Kojima, most famous for creating the much-adored Metal Gear Solid franchise, is currently at work on his first game since leaving his former publisher Konami, Death Stranding. The Playstation 4 game already has a number of big names attached to it, including Norman Reedus, Mads Mikkelsen, and Léa Seydoux are all set to lend their likeness and voice act for the project, but it would seem there's another big-name attempting to get in on the action, too.
Seemingly out of nowhere after tweeting non-stop about Drake, Kanye West posted on Twitter, "Heard Hideo Kojima is in NY. We need to meet. Does anyone know where is or how to contact him." Kanye has never been secretive about his love of video games, but this latest tweet of his is the most blatant he's been about gaming in quite some time.
Moments after tweeting, he followed up by directly addressing Kojima on Twitter. "Let's please meet today I'm in NY as well," he posted.
After the tweet started to do the rounds, one of Kojima's friends, video game journalist and Game Awards producer Geoff Keighley, replied to Kanye. "I got ya," he assured Yeezy, who he previously showed around E3.
The odds are definitely in Ye's favor here, although there's no telling if Kojima has time to spare amid his undoubtedly busy schedule.