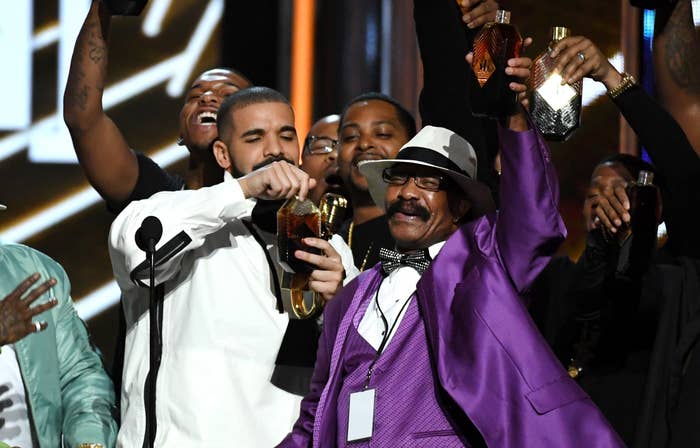 Drake used old footage of his dad to announce his For All the Dogs date on Wednesday night, and Dennis Graham immediately took to Instagram to send some love to his progeny.
"I had the pleasure of sitting in my Son's dressing room and listening to this new album and I must say that it is some of the best music that I've heard him do, and I am sure that every Drake fan throughout the entire world is going feel this one," wrote Graham, whose 5-year-old grandson Adonis did the cover art.
The 68-year-old closed out, "Everything about For All The Dogs is what we've been waiting for, Congratulations Son I really feel this one."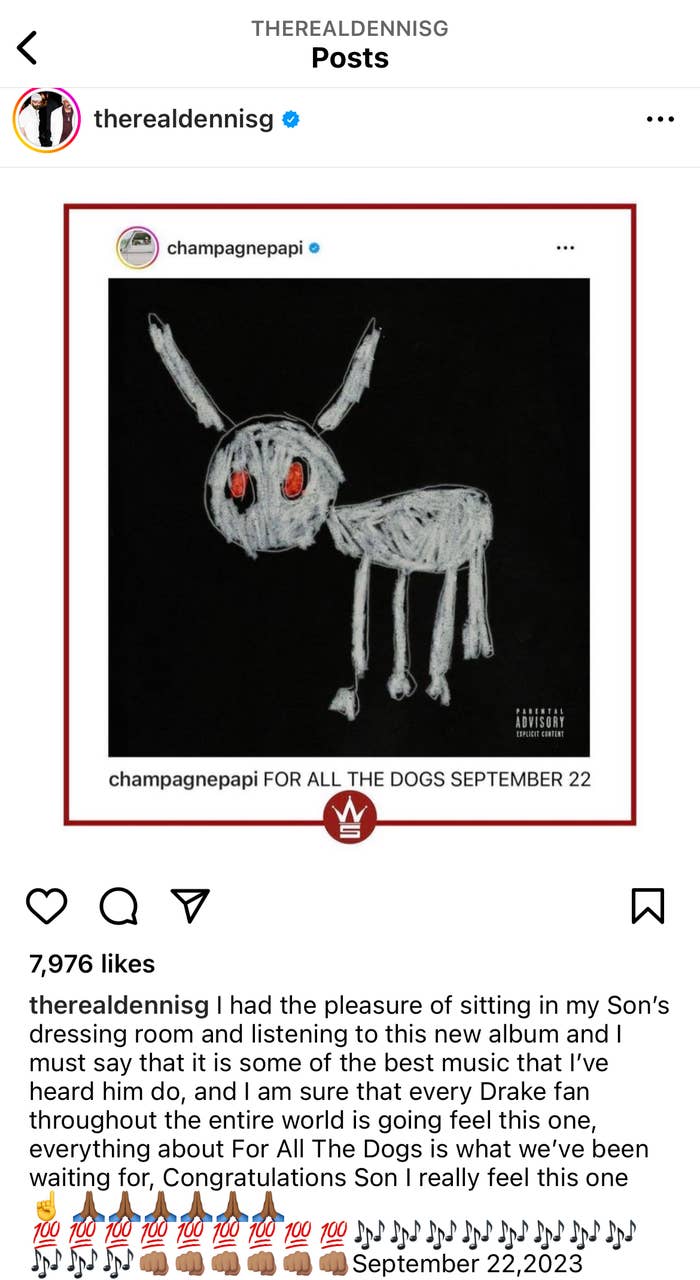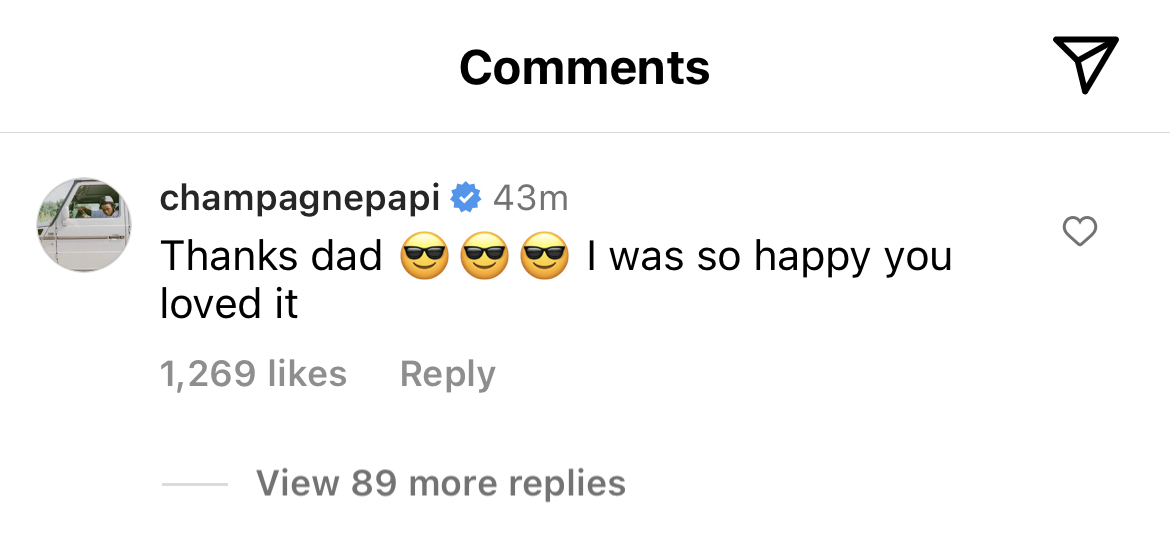 In the comments, the 36-year-old Certified Lover Boy MC wrote, "Thanks dad 😎😎😎 I was so happy you loved it."
For All the Dogs—Drizzy's eighth solo studio album—will land Sept. 22, two days after Dennis' 69th birthday. Nice.
See Drake's dad—a.k.a. Cousin Dennis—go off at length via the latest At Champagne Papi post:
The new episode of Lil Yachty's A Safe Place podcast also dug into the Dogs talk, with the 26-year-old Let's Start Here artist saying "some of the best Drake verses that I ever heard are on this album."
During a substantial chunk of teasing, Yachty—who wrote and produced on Her Loss—promised, "People gonna have a lot to say about some of [Drake's] topics on this album. And I don't think he does it on purpose, I think it's just him—he just has a real...I will say he deals with some controversial things."
Till Drake drops two weeks from Friday, get up to date with Jordan Rose's Dogs-watch primer here and coverage of the It's All a Blur Tour here.