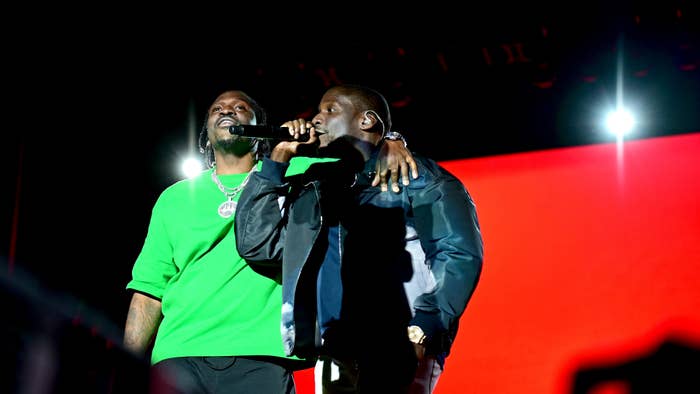 Something in the Water attendees were given something uniquely memorable this weekend. Amid Saturday's lineup of Pharrell's D.C.-set festival, Clipse reunited in front of thousands of eager fans, marking the duo of Pusha-T and No Malice's first performance together in more than a decade.
"You guys, for the first time in so long," Pharrell said after bringing the two to the stage for "Mr. Me Too" during his Pharrell & Phriends segment, at which point Push interjected to note it's been "10 years." It has indeed been at least that long, as recent reports in advance of the reunion set pointed out that Push and Malice last performed as Clipse in 2010.
As seen in the clip below, Pharrell then asked the audience if they were "ready to turn it all the way up," spurring applause before the three went into the 2002 Birdman and Clipse classic "What Happened to That Boy?"
See more footage, including of the moment "Grindin'" was whipped out, below.
Clipse's performance was announced mere days ago alongside a slate of additional special guests for the festival, including Justin Timberlake and SZA. In a recent Washington Post profile, it was revealed that Pusha-T had gotten "a special request" from Pharrell just over a week before the fest about asking his brother, No Malice, to hit the stage for a Clipse reunion set.
As previously reported, Amazon Music is serving as Something in the Water's exclusive streaming partner. For Sunday's proceedings, hit this site. Sunday's rundown of currently scheduled set times can be found below.