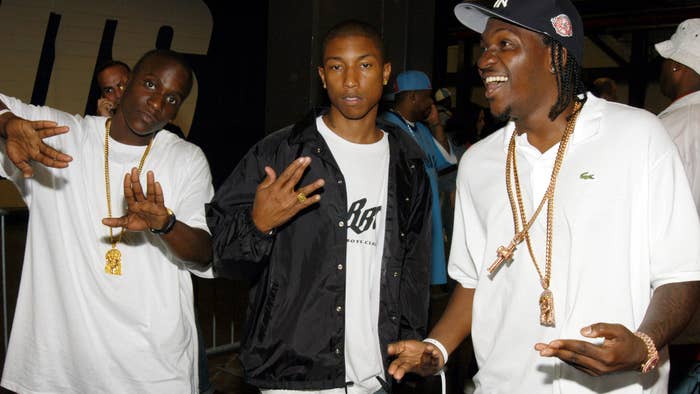 A slew of special guests have been unveiled ahead of this month's Something in the Water festival in Washington, D.C.
Thursday, Pharrell's fest revealed that Clipse will appear. Other newly announced artists include Justin Timberlake, SZA, N.O.R.E., Q-Tip, and more. Additional confirmed performers include J Balvin, 21 Savage, Anderson .Paak and the Free Nationals, Black Party, Bad Brains: A Tribute by Black Dots, TOB, and YungManny.
Also announced on Thursday, Amazon Music will serve as the festival's exclusive livestream partner.
Something in the Water 2022 is set for June 17-19 in Washington, D.C. Previously revealed performers for the three-stage event include Tyler, the Creator, Pusha-T, Lil Uzi Vert, Mariah the Scientist, Rae Sremmurd, Run the Jewels, Ashanti and Ja Rule, Chloe x Halle, and more.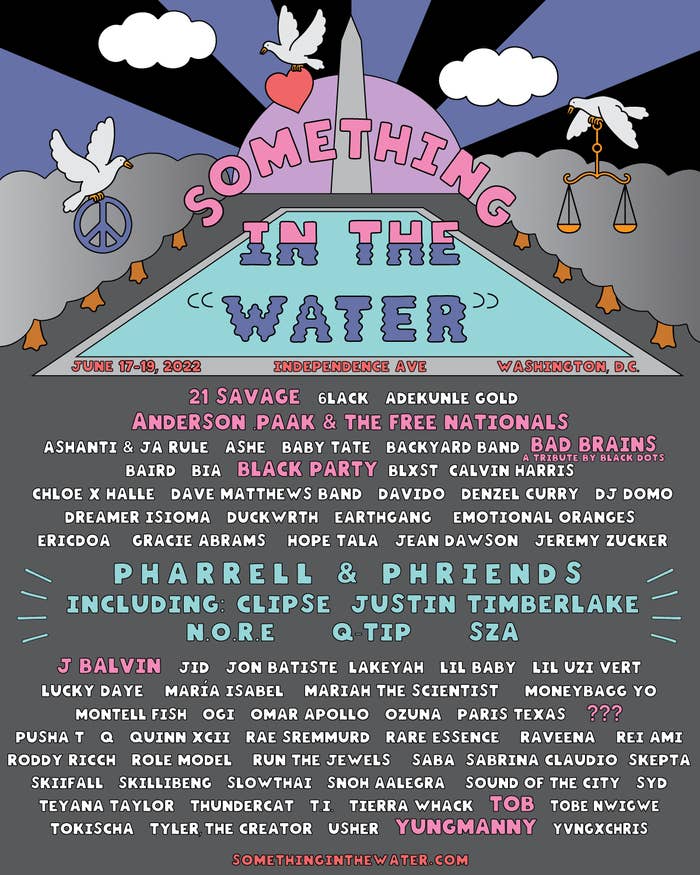 "All kinds of human beings are coming to hang out and celebrate with us during Juneteenth weekend on Independence Ave, and it's going to be love," Pharrell previously teased of this year's festival in an interview with Jordan Rose for Complex.
For Pharrell, being able to bring the festival back in 2022 amid Juneteenth celebrations marked a "super meaningful" alignment.
"We worked really hard to help [Juneteenth] become a holiday," he said. "It's a holiday in the state of Virginia now, and soon after, the federal government followed. I ain't gonna say it was because of us. It was just great timing because we needed that."
For more info on this year's festival, hit the official site. 
On Friday, Pharrell is set to release new song "Cash In Cash Out" with Tyler, the Creator and 21 Savage. Stay tuned.