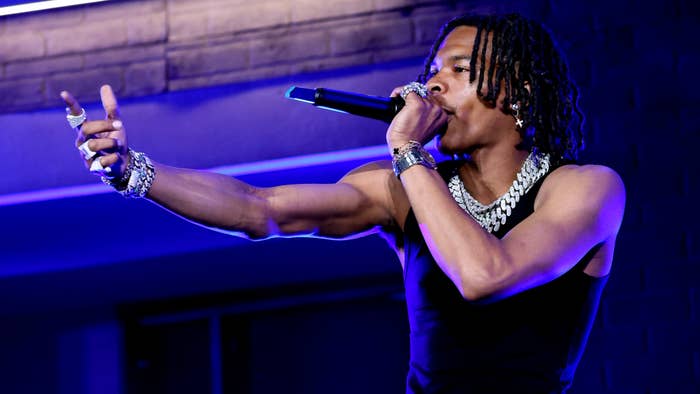 Lil Baby and Chris Brown will hit the road together this summer, starting with a show in Raleigh.
The One of Them Ones tour, presented by Rolling Loud, kicks off on July 15 and runs through Aug. 27. Additional confirmed stops include New York City, Toronto, Cincinnati, Chicago, Atlanta, Los Angeles, Las Vegas, Tampa, Dallas, Phoenix, and more. See the full list of dates below. Tickets are set to begin sales this Thursday.
The announcement of a summer tour follows mere days after the release of the official video for Ed Sheeran's "2step" remix featuring Lil Baby, who also this month shared a pair of new solo videos and performed as part of Coachella's return. As Baby fans will note, the My Turn artist recently teased that "a nastyyyyy summer" is on the horizon.
"This summer mines," he said amid a number of tease-focused social updates in March.
Chris Brown, meanwhile, was announced this week to be partnering with Renowned's John Dean on an NFT project titled The Auracles. "This is an opportunity to level the playing field when it comes to collectibles, entertainment, and media," Dean said in a statement shared Monday. "With so much influence, why can't we be in control of our narratives and create the next big superhero. Why can't we be the next Murakami, Kaws, or bigger?"
Also this month, Brown shared new single "WE (Warm Embrace)," produced by Don City. The track was preceded by "Iffy" in January.