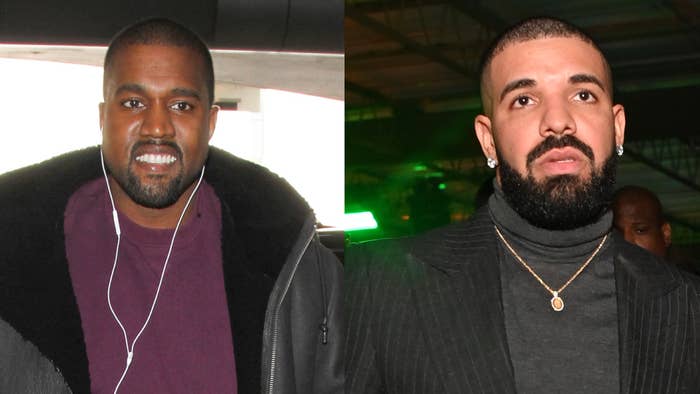 The artist formerly known as Kanye West says it "warmed [his] heart" to notice Drake had liked one of his recent Instagram posts, which have been the subject of continual news coverage this week.
"Everyone knows me and Drake have had a rivalry in the past," Ye, whose YZY SZN 9 presentation in Paris this week included a widely criticized "white lives matter" shirt design, wrote in a screenshot-centered post on Thursday.  "It really warmed my heart to see Drake like one of my post."
Ye also mentioned his and Drake's respective forays into basketball, proposing that "all Drake music will be played at Donda games moving forward."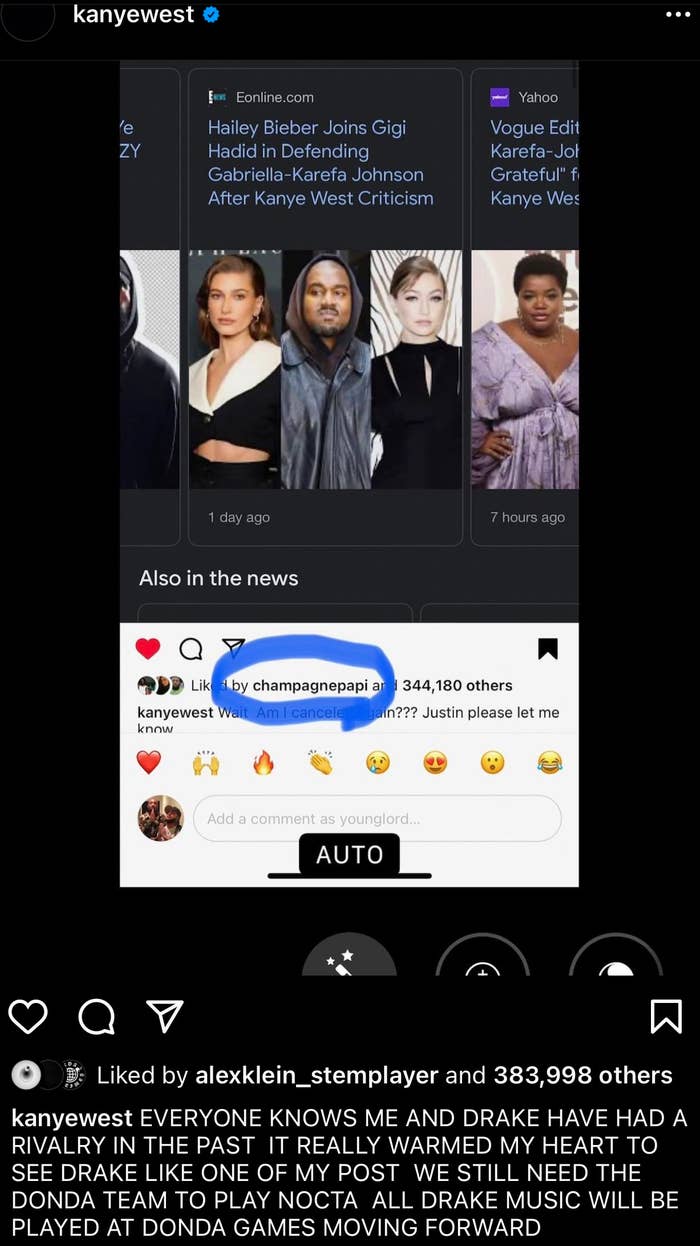 Elsewhere, Drake got a mention in a post from Ye focused on Balenciaga and its creative director, frequent Ye collaborator Demna. In the post's caption, Ye called himself both Kim Kardashian's "favorite performance artist" and Drake's "favorite artist."
He also included mentions of Marina Abramović and the late Andy Kaufman, as well as again referenced both Tremaine Emory (who urged Ye earlier this week to "keep Virgil name out your mouth") and Bernard Arnault (the LVMH CEO who was previously described by Ye as having "killed my best friend").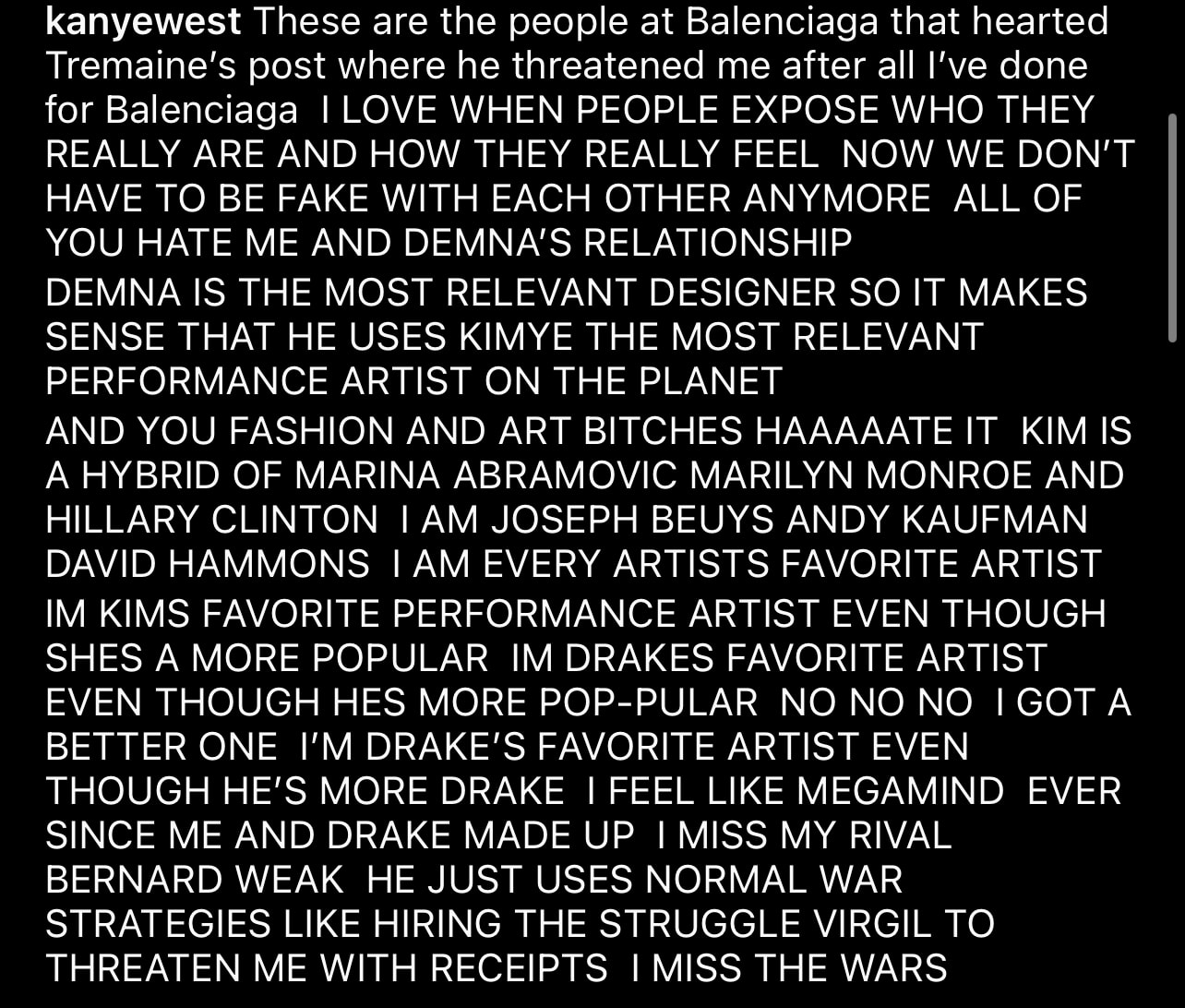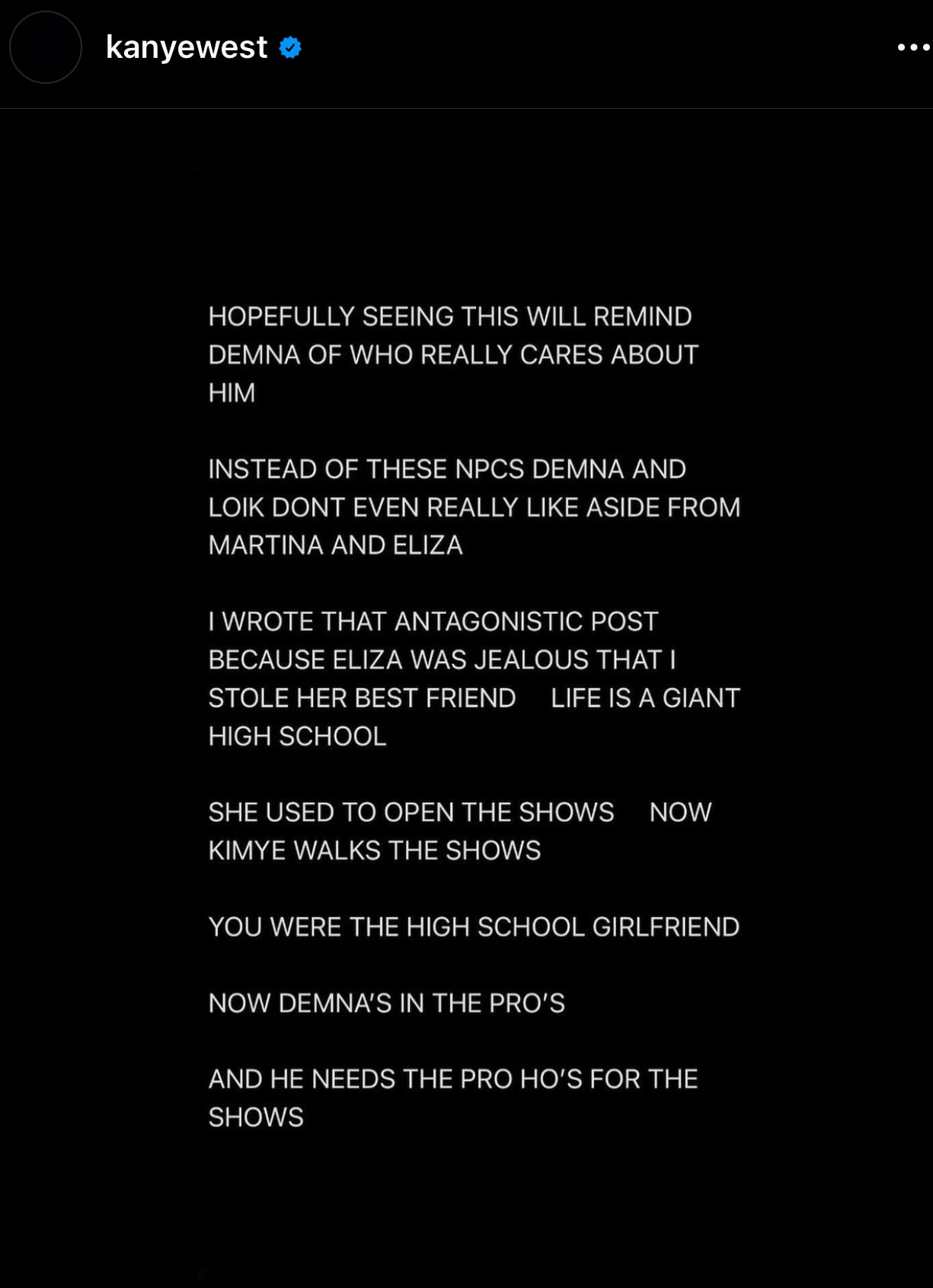 In another post, DJ Khaled was given an apology, with Ye saying he should have been "more present" when asked. Though it's unclear what, exactly, Ye is referencing with regards to Khaled, an Eminem-featuring remix to Ye's Jesus Is King track "Use This Gospel" was recently included on Khaled's God Did album.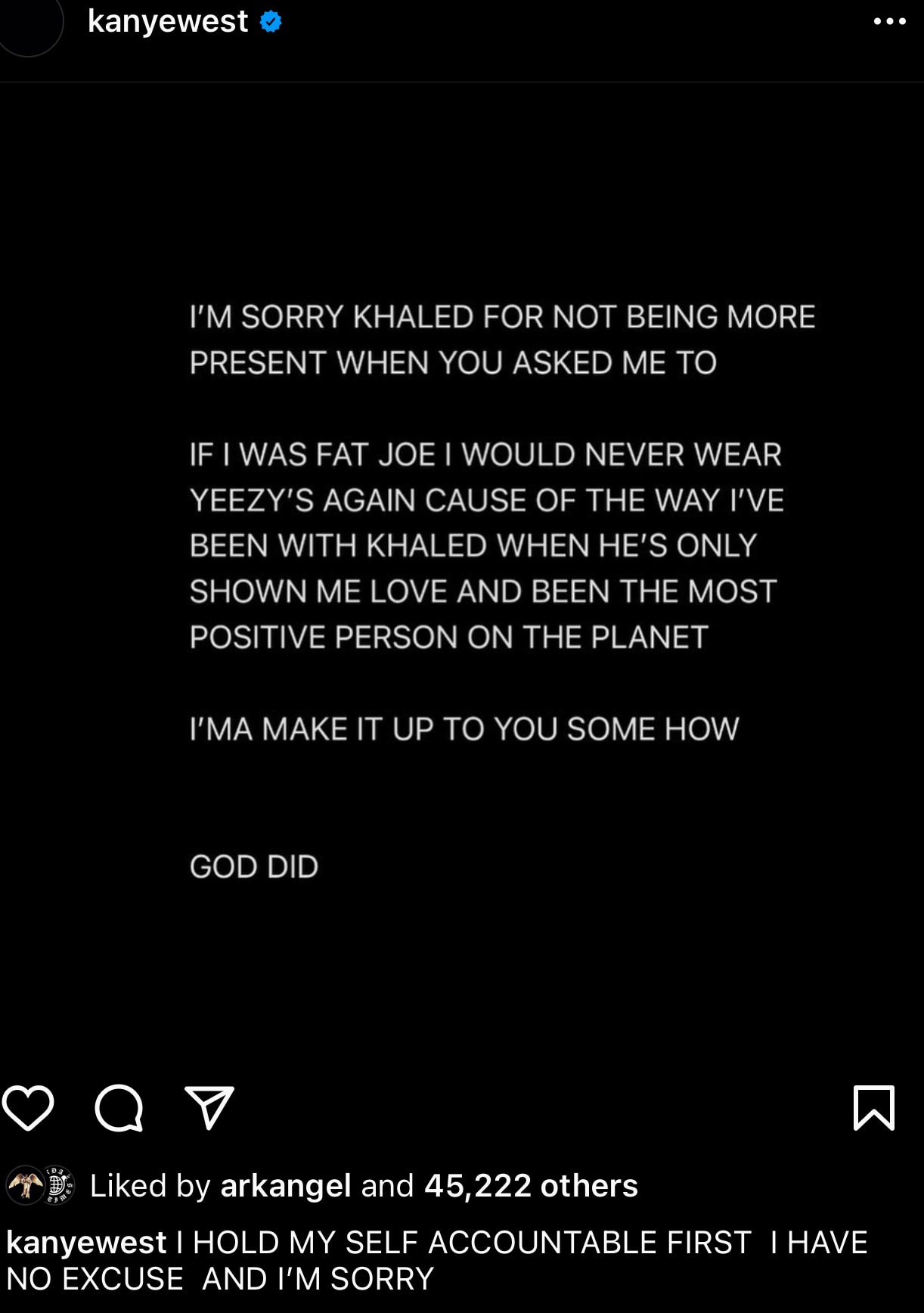 Ye and Drake's since-quashed issues, meanwhile, date back several years and only arrived at a point of public resolution with last December's Free Larry Hoover event in Los Angeles. During the show, Ye and Drake paid mutual tribute by covering each other's songs.