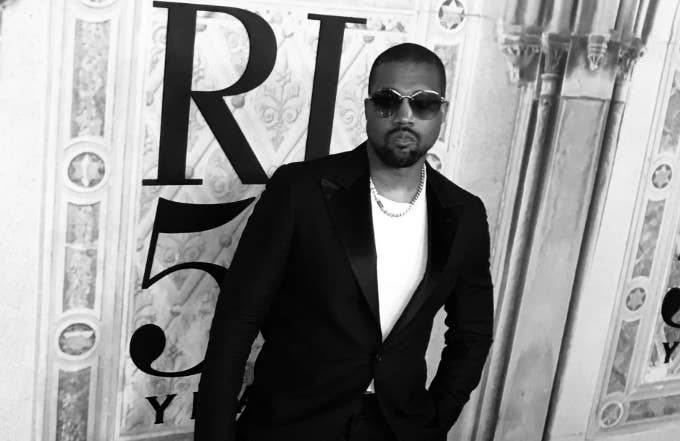 On Thursday, Kanye West uploaded a series of Instagram videos in which he spoke directly to the camera about his issues with Drake.
After a brief intro in which he called out recent Everyday Struggleguest Nick Cannon, West turned his attention to Drake. "If I wasn't in a medicated state, I might've thought and had the wherewithal to say, 'Hey Pusha, don't diss Drake on my beat' and I spoke about that and took accountability for that.' What I'm looking for... The fact that it's people making rumors or thinking that you fucked my wife and you not saying nothing and carrying it like that, that don't sit well with my spirit."
Then, West mentioned Drake's "In My Feelings" reference to a "KiKi." Upon the song's initial release, much speculation was given to who, exactly, Drake was singing about. That was seemingly figured out, but West has apparently heard some rumors suggesting something else entirely. "You know, if I had a girlfriend from Chicago and her name was Rinetta and then you was married to Rihanna, I wouldn't make no song called 'RiRi.' So, when you're like 'Oh I don't know where it come from,' you too smart for that, bro."
West then detailed some advice he says he gave to Drake about a song he once played for him, in which he mentioned Kylie and Kendall Jenner. Presumably, this is the Future-featuring cut he's talking about. West added that he told Drake not to release it to avoid offending Travis Scott. In that spirit, West would like Drake to cease discussing his family at all. "Don't speak on nobody from my family," he said. "Nothing that could be even mentioned with my wife, period. We don't have to talk again. I'm not giving no energy to that. But also, as far as Tyson Beckford, don't speak on my wife, bro . . . We in love, we a family."
The Instagram callouts arrive after the announcements of two new upcoming projects from West, Good Ass Job with Chance the Rapper and the possible Yeezus sequel Yandhi.
Later, West shared a clip of a Chance-assisted studio session: