It turns out Peter Rosenberg was right.
Shortly after Kanye West released his eighth studio album Ye, the Hot 97 host went on air claiming Drake should have been credited on "Yikes," one of the project's most popular tracks.
"It is now a confirmed thing that Drake wrote the hook for 'Yikes'. And it may be the best melody on the album." Rosenberg said. "They didn't credit [Drake]. They forgot—they left him off. Interesting timing, right?"
Well, it seems Kanye have finally decided to correct the alleged oversight. On Wednesday, fans noticed that the credits for "Yikes" have been updated via Tidal, which lists Aubrey Graham, aka Drake, as one of the 11 lyricists and composers for the record.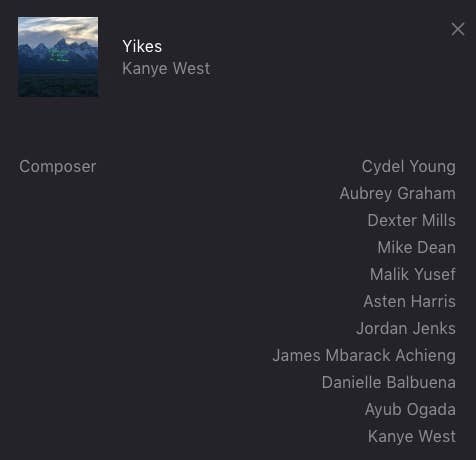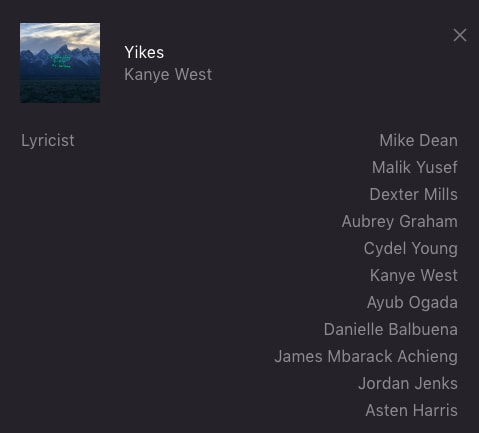 In the weeks leading up to Ye's release, there was a considerate amount of drama between Drizzy and the G.O.O.D. Music crew. Pusha took shots at Drake on the DAYTONA track "Infrared," which prompted the 6 God to respond with "Duppy Freestyle," a diss track aimed at not only King Push, but also Kanye. Drake addressed the longstanding claims that he had used Quentin Miller as a ghostwriter, and also reminded Push about his working relationship with Kanye:
If you rebuke me for workin' with someone else on a couple of Vs
What do you really think of the nigga that's making your beats?
I've done things for him I thought that he never would need
Father had to stretch his hands out and get it from me
Now that Kanye has officially acknowledged Drake's contribution to Ye, it's safe to assume this ongoing beef has been truly deaded.