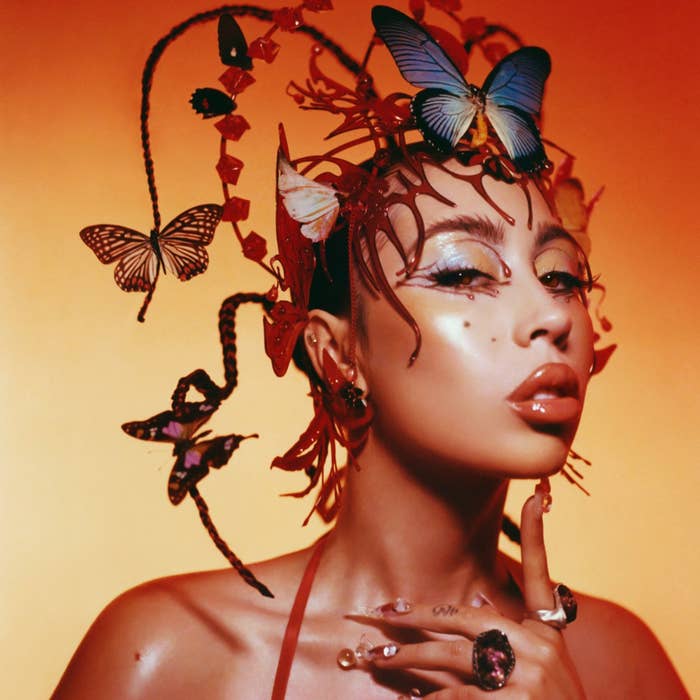 From the very first notes of Kali Uchis' new album Red Moon in Venus, it's clear you're stepping into a fully realized universe made possible by the singer's confident vision.
While Uchis' third album isn't without guests (Don Toliver, Omar Apollo, and Summer Walker all make memorable appearances), the bulk of the 15-track release keeps the focus on her. The features are also carefully spaced out across the album's tracklist, further contributing to the expert world-building on display here.
"Phase 1 complete," Uchis told fans when rolling out the new album as Thursday turned to Friday.
Experience Red Moon in Venus in full below via Apple Music and Spotify and/or at this link.
"Love is the message," Uchis previously said of the new album. "Red Moon In Venus is a timeless, burning expression of desire, heartbreak, faith, and honesty, reflecting the divine femininity of the moon and Venus."
Red Moon in Venus follows 2020's Sin Miedo (del Amor y Otros Demonios), which went on to snag a Grammy nomination and appeared on numerous year-end lists. A tour in support of Venus is slated to kick off in Austin, Texas on April 25 and also features stops in Atlanta, New York, Boston, Portland, Seattle, San Francisco, Las Vegas, and more.
At the top of last month, Uchis thanked fans for swiftly selling out most of the dates on the North American run. See a full list of currently planned tour stops below.