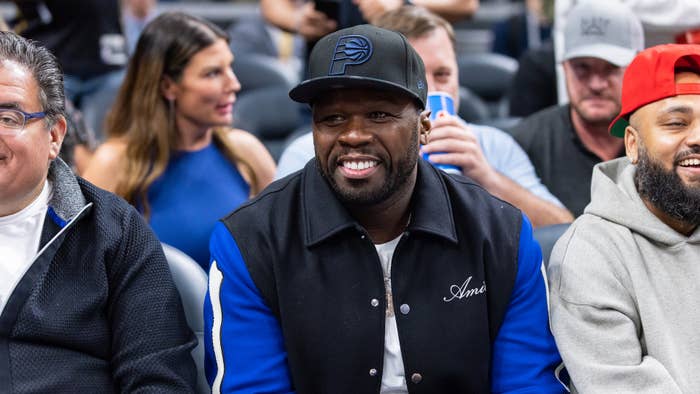 50 Cent trolls Irv Gotti yet again. 
On Monday, the mogul took to his Instagram to joke about Gotti as he shared a blog post from Fucious TV of Nelly and Ashanti's flirtatious reunion onstage in Las Vegas. 
"HE WILL BE AIGHT 😆😆😆 I was in love wit her, and she just popped up with Nelly. LOL," 50 teased in the caption. 
Last year, Gotti appeared on Drink Champs, where he shared that he secretly dated the R&B singer but later lost her to the "Hot In Here" MC. 
The "Many Men" rapper and Gotti's ongoing feud dates back to the early '00s, when 50 Cent turned down a $1.3 million signing deal with Universal Music Group, seemingly leading to the beef with Murder Inc. leader MC Ja Rule. 
This news comes after Nelly and Ashanti were seen together at the Gervonta Davis vs. Ryan Garcia boxing match. The rap star reached for the vocalist's hand as they walked to their seats, seemingly debuting their rekindled relationship. The two were a high-profile couple in the early aughts dating for over a decade. 
A video of their fight night reunion circulated on social media, sending fans into a frenzy.