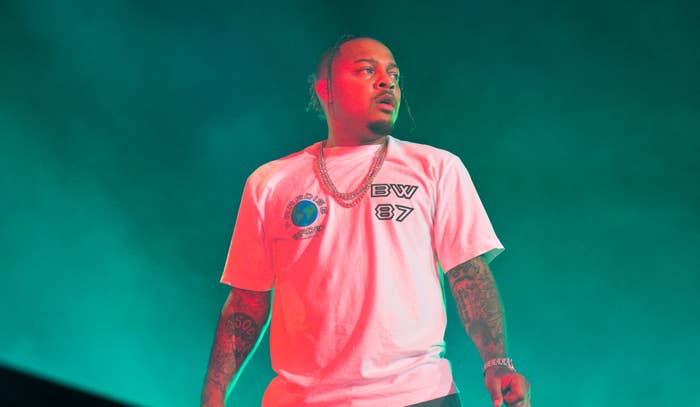 Bow Wow wants Nelly to hurry up and put a ring on Ashanti's finger after the two were spotted holding hands and catching the Gervonta Davis-Ryan Garcia fight in Las Vegas Saturday night.
The Shade Room shared footage of the former couple walking to their ringside seats, and Bow Weezy took it upon himself to comment on the two potentially rekindling their flame. According to the 36-year-old, the St. Lunatic should stop playing games and marry the former Murder Inc. singer. 
"Yo mo! I know we not seeing eye to eye either really but from lil bro to big bro, STOP PLAYING AND MARRY THIS WOMAN BRO," Nelly wrote in the comment section of the Shade Room's post. "You like 50 [laughing face emoji]. Sit your old ass down [laughing face emojis] this your queen."
Nelly and Ashanti were an item in the early 2000s, as they dated on and off for over a decade. After they broke up, fans had hoped the two would reconcile, and recently, those dreams seemed like a reality. 
In December 2022, the former couple appeared onstage as part of Power 98.3 and Power 96.1's "Under The Mistletoe" concert series in Glendale, Arizona, and footage from the event showed Ashanti dancing on Nelly while performing their 2008 collaboration "Body On Me." 
Two months later, fans erupted after Nelly and Ashanti were both caught wearing the same chain. In a side-by-side photo shared on social media, the two could be seen rocking what appeared to be matching iced-out Cuban link chains around their necks.