Ice Cube Threatens Lawsuit Against Anyone Who Uses AI to Recreate His Voice
The West Coast rap legend doesn't seem to be a fan of artificial intelligence.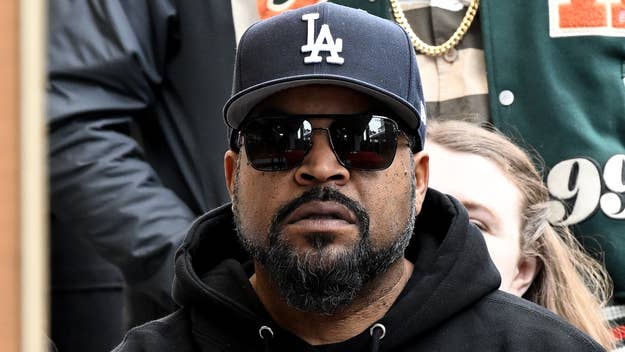 Getty
Ice Cube at the Ice-T Star On The Hollywood Walk Of Fame Ceremony on February 17, 2023 held in Hollywood, California. (Photo by Albert L. Ortega/Getty Images)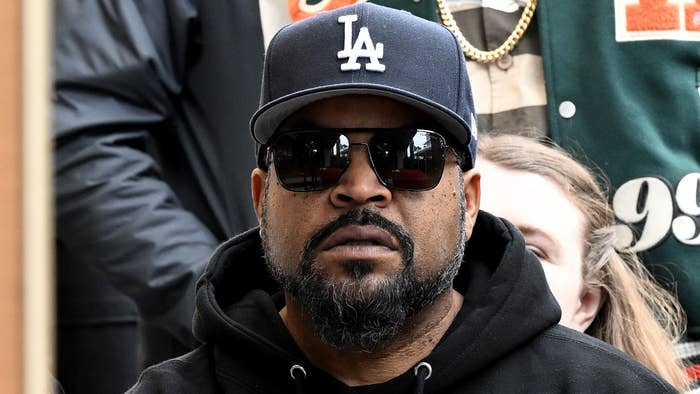 Ice Cube isn't taking any chances with artificial intelligence after making it clear he'll sue anyone that uses the technology to create a song with his likeness.
During an interview with the Full Send podcast, the West Coast rap legend took time to reflect on the growing trend of people using artificial intelligence to create songs that incorporate an artist's likeness without full consent. According to Cube, he's not afraid to go the legal route if someone made a track without his permission.
"I don't wanna hear an AI Drake song," he said around the 50-minute mark of the below video. "Yeah, I don't wanna hear that bullshit. He should sue whoever made it."
The topic eventually turned to what would happen if he found himself in a similar situation, and that's when Cube went off. "And I'mma sue the muthaf*cka who made it and the people and the platform who play it," he said. "It's like a sample, you know what I mean? Somebody can't take your original voice and manipulate it without having to pay. I think A.I. is demonic [and] I think A.I. is going to get a backlash from organic people."
Ice Cube isn't the only person who's spoken out against the possible dangers of AI in the music industry. The legendary engineer Young Guru recently called out Timbaland for praising how the technology allows people to incorportate music from artists who have passed away.
Over the last few months, Timbo has voiced his interest in legitimizing AI-generated music as it opens the door for several opportunities. However, Guru wasn't having it, and called the legendary producer "corny" for supporting the technology.
"Timbaland, I love you my brother. You know I do. But this ain't it," he said on Instagram. "This is dangerous at a basic level and it's corny. I will be on the side of the Luddites."