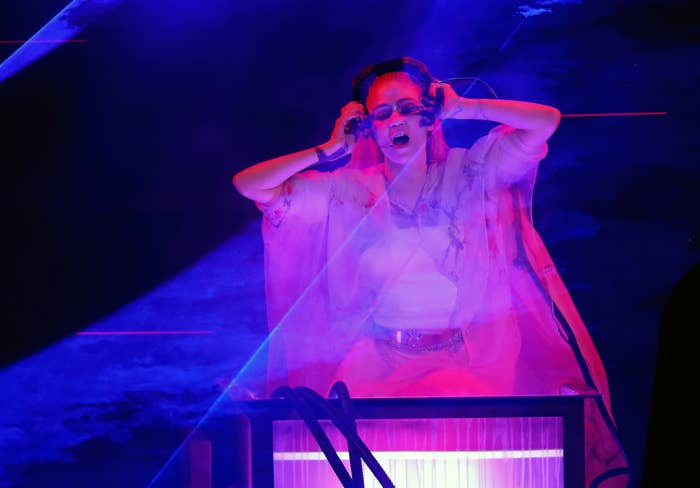 After Grimes gave her blessings to artists to use AI to replicate her voice in their future songs, the Canadian artist has now unveiled a new piece of software that will automatically convert people's vocals into Grimes'.
Grimes detailed how the program would work in a series of tweets titled "HOW TO MAKE MUSIC FEAT GrimesAI."
"If you go to http://elf.tech [you] can upload ur voice singing or record directly into the app (click the "create" button to do this)," she wrote.  "It will output the same audio but with my voice."
Those who are more interested in training an AI Grimes vocal model can also do so with the stems available on the site.
Grimes will allow every artist to use this software free of charge, though she specified that if an artist decides to distribute the music by themselves or through a label, she can collect royalties. The artist is asking for 50 per cent splits on master recording royalties since she will still technically be the featured artist.
Although Grimes is open to having her voice digitally reproduced, she did ask potential users to use her vocals in good taste.
Grimes is fully leaning into AI-generated music at the moment, but said she still plans on releasing her own in the near future.
"I'll be releasing real Grimes music in the coming weeks and months too [of course]. Music for Machines and I wanna be software coming soon!" she said.
"We are still in Beta, we will be making consistent updates to the GrimesAI voice model, stems and distribution service, so remember to enjoy the CHAOS," she concluded.