Young Guru Calls Timbaland's AI Venture 'Dangerous' and 'Corny'
Young Guru has been openly critical about AI-generated music, including recent fake verses from Kendrick Lamar and Jay-Z.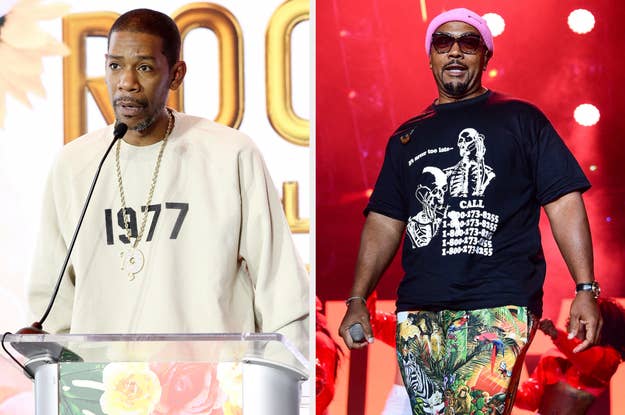 Getty/Alexander Tamargo/Erika Goldring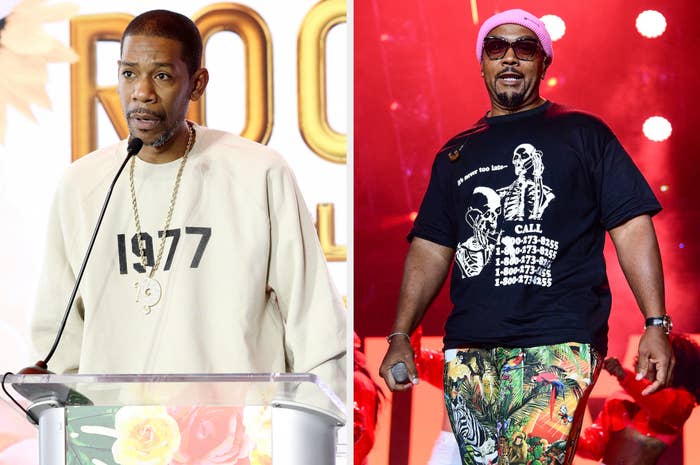 Young Guru has once again spoken out against music generated by artificial intelligence software.
The producer took to Instagram Story to respond to reports that Timbaland wants to "legitimize AI music featuring late legends."
Guru wrote, "@Timbaland I love you my brother. You know I do. But this ain't it!!! This is dangerous and at a basic level, it's corny!! I will be on the side of the Luddites."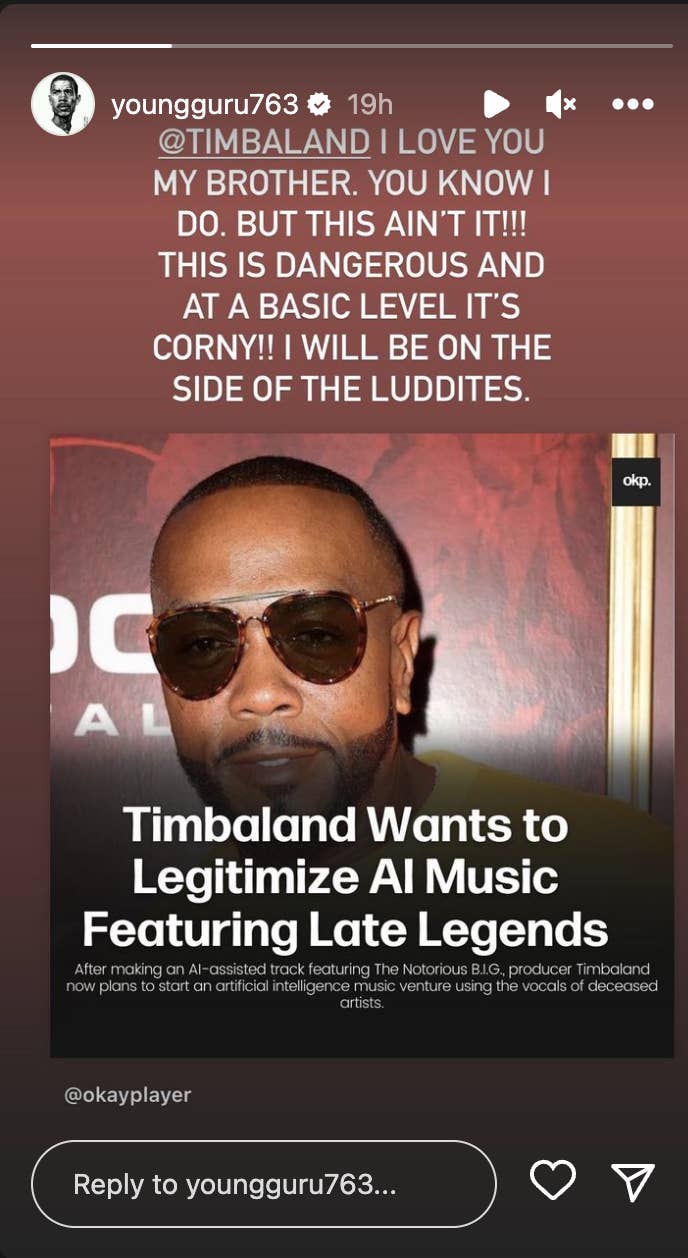 In case you don't know, Guru's reference is to the Luddites, a secret, radical organization from the 19th century, formed by English textile workers to dismantle textile machinery.
Timbaland told Forbes this week that he's working on a way to commercialize AI software that will transform how songs are created. "It's going to really be a new way of creating and a new way of generating money with less costs," he told the outlet. "I'm already here. This is what I'm doing. I'm going to lead the way."
The interview follows Timbo's new AI collaboration with Notorious B.I.G., which features the late artist rapping over Timbaland's beat. The two never got to work together with Biggie was alive.
"So I'm sitting here with my brother Creative God, and we know that it's a lot of talk about AI, and we know how the feelings of violating certain things, but let me tell you something," Timbo said in an IG post. "I got a solution, we're working on it. It's gonna be beneficial to everybody. But in the meantime, you know, I gotta share something I've been working on because I always wanted to do this, and I never got a chance to. I always wanted to work with Big, and I never got a chance to—until today, it came out right."
Guru has been openly critical of AI-generated music for months. In February, he expressed concern over a fake Kendrick Lamar verse, and a month later, was equally worried about an imitation Jay-Z verse.
"I've been trying to tell everyone that this is where we are now with AI. For some reason this one got everyone's attention," Guru said in response to the Jay-Z clip. "So what do we do. On one hand I'm well aware that you can't stop technology. Once the genie is out of the box you can put him back in. On the other hand we have to protect the rights of the artist. Not only artist but everyone in society."