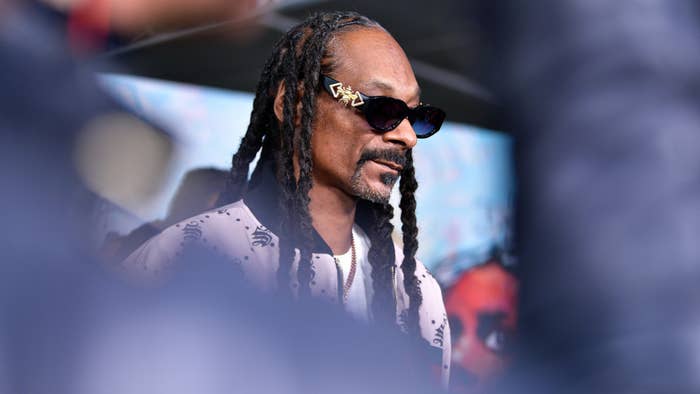 Snoop Dogg has offered a brief and wordless response to a so-called "AI remix" that brings together his "Gin and Juice" lyrics with the arrangement of Terry Gilkyson's "The Bare Necessities" from Disney's The Jungle Book.
In the resulting clip, Snoop is seen listening and watching along as his first verse from the classic Doggystyle cut is reworked into the stylings of the decades-strong Disney sing-along.
Initially, Snoop appears confused and turned off by the pairing, at least judging by his expression. But he ultimately starts mouthing the words to his repurposed lyrics. On the emoji front, as seen below, he further responded to the mash-up with a pair of intensely staring eyes and the oft-used laugh-cry combo.
Notably, this isn't the first time Snoop has landed in headlines in relation to this topic.
On a more serious note, the continued attention on AI at large has been widely criticized in recent months by a number of concerned artists. It's also one of several issues raised by striking writers as part of the current WGA shutdown.
Speaking generally on what he sees as the likely path AI will take in the immediate future, Dr. Geoffrey Hinton—often referred to as, simply, "The Godfather of AI"—warned last month of the low chance of "bad actors" being stopped from using the tech for "bad things."