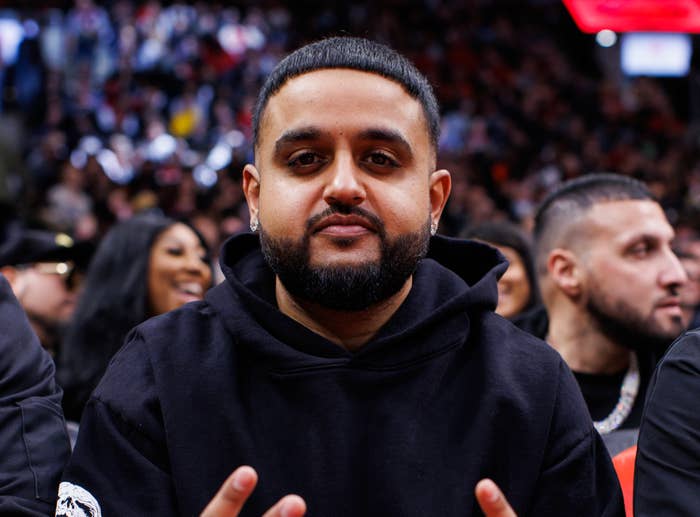 On Apr 11, Nav will be performing at Scotiabank Arena for the first time to close out his Never Sleep tour. To celebrate his homecoming, the Toronto rapper will be livestreaming the concert on Twitch.
The tour features Bryson Tiller, SoFaygo, and Realestk as opening acts. The livestream will cover Nav's portion of the night, which begins at 10 p.m. EST.
The XO rapper announced the livestream over the weekend with an Instagram, though he didn't share any more details on what to expect from this special hometown appearance. The livestream will be free to watch on Universal Music Group's official Twitch channel 3point5.
In the comments, The Weeknd wrote "So proud of you bro," celebrating Nav's continuously ascending career.
The Never Sleep tour directly references Nav's 2022 single of the same name which featured Lil Baby and Travis Scott. While the tour will likely see Nav perform songs off his latest album Demons Protected By Angels, he could also tease his upcoming Nav 2 project, which saw the release of its lead single "Lately."
Nav's homecoming might be a relief for the rapper who, in late March, said that Canadians "just have more manners" in a radio interview with Shay Diddy.