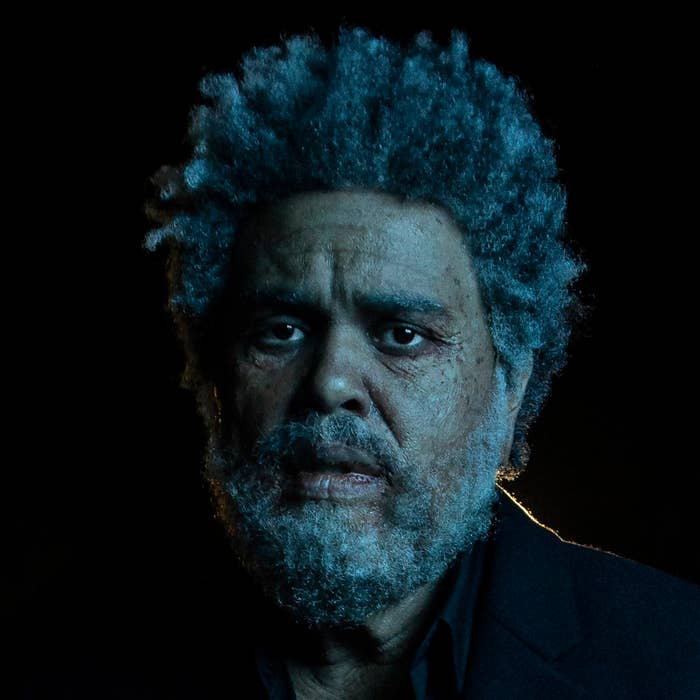 2022 is beginning on a high note with The Weeknd arriving to bless fans with his fifth studio album, Dawn FM, with the announcement of the release date arriving on the first Monday of the year.  
In the days leading up to the album's arrival, Abel shared the tracklist for his new body of work that sports contributions from Jim Carrey, Tyler, the Creator, Lil Wayne, Quincy Jones, and Oneohtrix Point Never. The "Blinding Lights" artist also revealed Dawn FM's cover art, which shows an older version of the singer staring confused into the face of his listeners.
While Dawn FM dropping is an event in and of itself, The Weeknd has become known to create worlds around his new albums, and this one is no different. Along with its release, he is also commemorating his latest era with "103.5 Dawn FM," a livestream event airing exclusively on Amazon Music's Twitch channel at 12 a.m. ET worldwide. Merch for it will be available here.
When discussing the event, The Weeknd said that the goal of it is to have all of his fans listen to the new music at the same time to create a truly memorable experience.
"The power of the '103.5 Dawn FM' experience is that maximum fulfillment comes when all who hear it are tuned in at the same time," he explained.
The Weeknd's last album, After Hours, arrived in 2020 to critical acclaim. Its biggest track, "Blinding Lights," went on to become the longest-charting song in Billboard Hot 100 history at 90 weeks.
Considering The Weeknd is a generational talent who has historically leveled up after each album, it wouldn't come as a surprise if Dawn FM captured the same—if not more—accolades than After Hours as the Toronto crooner continues to expand his universe.
Listen to The Weeknd's Dawn FM below.